Red Deer race car driver winning on 2 completely different circuits!
From Quentin Osborne at ParkerThompsonRacing.com
Contenders of the Porsche GT3 Cup Challenge across the continent gathered in Montreal this weekend as both the Canada and USA branches of the one make series participated in the Canadian Formula 1 Grand Prix event. Thirty-five cars packed the famed 4.3km Gilles Villeneuve Circuit for two races. Parker Thompson ran near the front of the field all weekend, and lead much of Race 2. The final results put him on the podium for Race 1. A twenty-nine second penalty for contacting another car during race 2 negated his third place finish and dropped him to 12th after the race conclusion.
Driving the #3 entry of SCB Racing and Porsche Center Victoria, Thompson was able to simultaneously score points in the GT3 Cup Canada series and the GT3 Cup USA series where he regularly competes with JDX Racing. With the weekend's result he holds second place in the overall championship standings in both countries.
The top two spots in both Canada and the USA, show Thompson trailing series veteran Roman DeAngelis, winner of both of the weekend's races. As a newcomer not only to Porsche GT3 Cup, but sports car racing as a whole, Thompson has surprised people on and off the track with his ability to adapt to the series. Qualifying results on Saturday placed him in the second position for the start of both races. When the green flag dropped, he further demonstrated the pace we have seen from him all season.
In Race 1 Saturday afternoon, Thompson held second from the race start to the fall of the checkered flag. With more than half of the race being driven under a full course caution, he never found a real opportunity to challenge the leader.
Race 2 on Sunday showed more drama. Thompson took the lead on the opening lap, and found himself engaged in a tight battle with DeAngelis. Thompson would hold his lead for 5 laps, before a mistake in the critical hairpin corner cost him two positions. In the remaining laps, Thompson was tightly engaged with American racer Riley Dickenson. The two traded places multiple times before the race was red-flagged after multiple collisions among the field back markers. Thompson was in the third position at the race end, but a virtual drive through penalty equivalent to 29 seconds was later assessed for making contact with Dickenson's car. The final Race 2 results scored him 12th overall – 7th in the Canadian group, and 6th among competitors of the USA series.
"I'm happy with our overall pace on the track this weekend, but disappointed to be leaving points on the table. Ultimately, I made a couple of mistakes that put me in a position where we were more vulnerable to our competitors. With 35 cars in the field, all of the same spec, there is certainly going to be some tight racing. There is not much room for error. I'm so thankful for the support of SCB Racing who came together with our partners in America, JDX Racing, to make this result possible. We are having a lot of fun. This #3 SCB Racing / Porsche Center Victoria car looks fantastic with its classic livery. We've enjoyed playing that up. Racing is it's best when it can put on a good show. We certainly did that this weekend!" – Parker Thompson
Thompson's busy race season continues in two weeks' time when he returns to Indy Pro 2000 at Road America circuit in Wisconsin. After starting this 2019 Road to Indy Championship series with a bang, dominating the opening two races, Thompson has since struggled to find a winning pace. That has been only a minor detraction from a year of racing that has otherwise been filled with great achievements. Between Porsche GT3 Cup Canada and USA, Indy Pro 2000, and the Canadian Touring Car Championship, the young Alberta native has already raced 17 times this season. In those races he has seven wins and thirteen podiums.
Annual Education Results released by Red Deer Catholic Regional Schools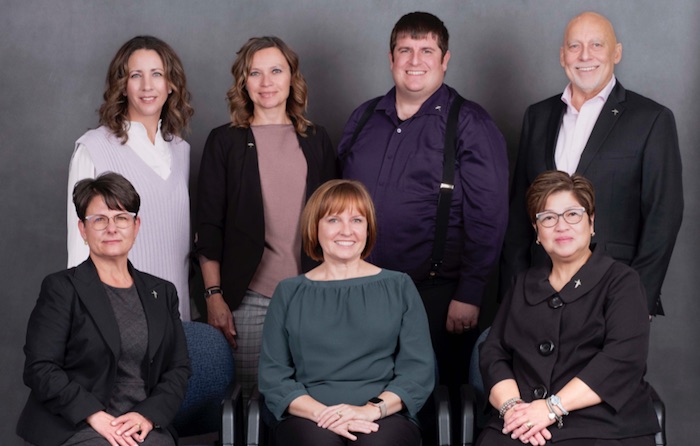 From Red Deer Catholic Regional Schools
Board Meeting Highlights
Annual Education Results Report:
The Associate Superintendent of Curriculum presented the 2021-2022 Annual Education Results Report to the Board of Trustees. RDCRS recognizes that the strong results from the 2021/2022 school year are a result of our staff's significant efforts. Our students' school day begins with the friendly greeting of a bus
driver and continues late into the evening with our staff coaching practices and games, directing a play or musical, or leading youth ministry events. It is this collective teamwork for all our students that makes RDCRS an extraordinary place, and RDCRS has seen this in the feedback from our staff, students, and
parents. RDCRS would like to sincerely thank everyone for their tireless efforts on behalf of our students and their families.
The Board of Trustees approved the Annual Education Results Report for the 2021-2022 school year, as presented. To view the Annual Education Results Report, please click here.
Middle School Program Change Proposal:
The Associate Superintendent of Inclusive Learning presented the Program Change Proposal: Moving Foundations and Blended Programs from St. Francis of Assisi Middle School to St. Lorenzo Ruiz Middle School Report to the Board of Trustees. The proposal outlined a relocation of the Foundations and Blended programs from St. Francis of Assisi Middle School to St. Lorenzo Ruiz Middle School.
The purpose of the relocation is to maximize programming space which will result in optimal learning opportunities for RDCRS students. Another key factor in the relocation is the current high student enrollment at St. Francis of Assisi Middle School as a result of our grandfathering guidelines.
The Board of Trustees approved moving forward with the relocation of the Foundations and Blended Programming at St. Francis of Assisi Middle School to St. Lorenzo Ruiz Middle School, effective for the 2023-2024 school year.
Preparation to Open St. Lorenzo Ruiz Middle School Report:
The Superintendent shared with the Board of Trustees the Preparation to Open St. Lorenzo Ruiz Middle School Report and provided an update of the progress to date. As RDCRS continues to prepare for the Division's new middle school, the Superintendent informed the Board of Trustees that a core team of
educators, transportation department representatives and senior leadership personnel have been assembled to start preparations for St. Lorenzo Ruiz. This team will be undergoing extensive work over the next six months as communication with RDCRS stakeholders is pivotal. The core team met on January 18 and will continue to meet regularly for ongoing discussion, collaboration and preparation.
The Superintendent also highlighted transportation and grandfathering guidelines that are currently in effect for the Division. To view the full Preparation to Open St. Lorenzo Ruiz Middle School Report, please click here.
The next Board Meeting will take place on Tuesday, February 28, 2023 at 5:30 p.m.
Red Deer Arts Council invites you to experience beautiful works from area artists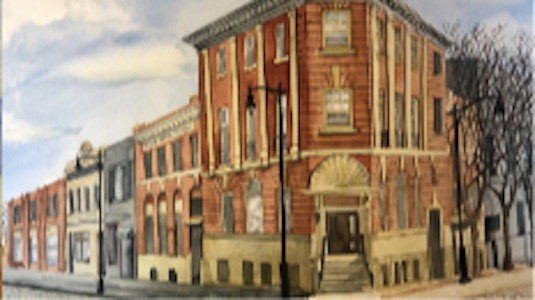 First Fridays Red Deer February 3, 2023
Visit the new, interactive Gallery Guide with map and listings at:
https://www.reddeer.ca/recreation-and-culture/arts-and-culture/art-galleries/gallery-guide/
Title: Mirror, Mirror on the Wall
Oil on Canvas, 2022
Artist: Sharon Wright

Title: The Floral Female Connection
Artists: Sharon Wright
Kiwanis Gallery and Snell Auditorium, 4818 49 Street, in Red Deer Public Library – operated by Red Deer Arts Council
Media: Oils and Mixed Media
Dates: continues to February 20, 2023
#FirstFridaysRedDeer opening reception January 6 from 5:30 – 7:30pm
Gallery/Library Hours: Mon – Thurs: 9 am – 8 pm, Fri: 9 am – 5 pm, Sat & Sun: 10 am – 3 pm
Title: The Brush Decides
Artists: Cathy Fee
The Red Deer Arts Council's New Community Gallery, 6–4919 49 Street
Dates: continues until February 15, 2023
#FirstFridaysRedDeer reception February 3, 2023 from 5pm – 7pm.
Ft. Macleod 1
Digital Print, 2015
Peter Greendale
Title: Found Light
Artists: Peter Greendale
The Viewpoint Gallery, 5205 48 Ave
Media: Digital Photography
Dates: continues until February 24, 2023
First Friday, February 3 the gallery will be open 8am – 8pm
About the Gallery: The Viewpoint Gallery showcases original works of art by individual artists and collectives, and curated exhibitions. The gallery is in the lobby of the City of Red Deer
Creativity Understood.
Culture Services facility. Visit our Viewpoint Gallery page for more information. Hours of operation: Mon – Fri 8:00 am – 4:30 pm; after hours and weekends during scheduled programs.
Title: Upon Further Reflection: Highlights from the Past 50 Years
Dates: December 17, 2022 – March 11, 2023
The MAG will be open with no reception – February 3, 2023 from 5 pm to 8 pm
Join the MAG as part of #FirstFridaysRedDeer for a look at their current exhibits, Upon Further Reflection: Highlights from the Past 50 Years and Landmarks:
A Sense of Place.
Title: A Sense of Place (Detail)
Artist: Carol Lynn Gilchrist
Lacombe's Flat Iron Building (Detail)
Artist: Wendy Meeres

Watercolour, 2016 Watercolour, 2022
Title: At Ease
Artist: Susan Delaney

Riverlands Studio and Gallery, 5123 48 Street
Media: Acrylic, Collage, Mixed Media Paintings
Dates of Exhibition: February 1 – March 15, 2023
Opening Reception: February 3 from 5:30 – 8:30 pm
DESCRIPTION – Gesture, landscape, collage, abstraction, memory, home and history – some of Susan Delaney's long-standing studio interests – are learning to
play well together in her current practice.
http://Facebook.com/RiverlandsStudioandGallery
http://Instagram.com/@clgilchrist_artist
http://Instagram.com/@susandelaneyart
http://Facebook.com/delaneyart
Creativity Understood.
**********
Galleries & Exhibitions with no planned Opening Events
Title: Culmination of Inspiration
Artists: Trenton Thomas Leach
Media: Metal, Glass, Wood, Stone
Lacombe Performing Arts Centre, 5227 C & E Trail, Lacombe
Dates: until February 21, 2023
LPAC hours: Monday – Thursday, 9 AM – 3 PM, and Friday 10 AM – 2 PM.
Description – Inspiration can come through so many sources – from environment, experience, people, and more.
For Trenton, his exhibit,
"Culmination of Inspiration," showcases varied concepts.
Working with musicians, visiting a museum, garnering inspiration through other artists – this exhibit shows a variety of sculptures and wall art that is combines
all sources of inspiration. Trenton creates the art with metal, glass, wood, and stone; always on the lookout for different ways to incorporate different mediums into his art and anticipating the moments that become new sources of inspiration.
Trenton is a Central Alberta Artist that creates public and private sculptures using stained glass and metal. He teaches metal sculpture at the summer art "Series" program at Red Deer Polytechnic and stained-glass classes at Lacombe Performing Arts Centre. Trenton's inspiration for art often comes from nature, travel, painters, and musicians. He has actively been an artist for over 22 years and works in his studio, Rogue Art and Design, here in Lacombe.
Title: Urban Nature
Artists: Members of Contextural Fibre Arts Cooperative
Media: Fibre Arts
Marjorie Wood Gallery in the Kerry Wood Nature Centre, 6300 45 Avenue
Dates: December 18, 2022 – February 17, 2023
No #FirstFridaysRedDeer opening reception for February.
Title: An Exploration of Expression
Artist: Brad Olstad
Velvet Olive Lounge, 4928C 50 Street, Red Deer
Media: Mixed
Creativity Understood.
No reception for February.
Untitled
Mixed Media
Brad Olstad
Artist: Audrey Rits
Corridor Community Gallery, 4501 47A Avenue, Red Deer (lower level at Recreation Centre)
Dates: November 4 – February 2, 2022
Media: Mixed
Open until 5pm on #FirstFridaysRedDeer
About the Gallery: Located adjacent to The City's ceramics studio and recreation studios in the lower level of the Recreation Centre, this space provides a public venue for local artists and allows us to share in the talents and interests of fellow community members. Visit our Corridor Community Gallery page for more information.
Hours of operation: Mon – Fri 5:30am – 10pm, Sat 8am – 10pm, Sun/Holidays: 12 – 5pm.
Artribute Art School, 212 – 4836 50 Street, in the Old Courthouse. Treaty 6 & 7
Art in the Hallway, YMCA Northside Community Centre, 6391 76 Street, Red Deer
Curiosity Art & Framing, Bay 4 – 4676 61 Street, Riverside Industrial
First Fridays Red Deer is the monthly event where downtown art galleries hold exhibit openings and special events.