Red Deer Polytechnic adds Psychology degrees and two diplomas for fall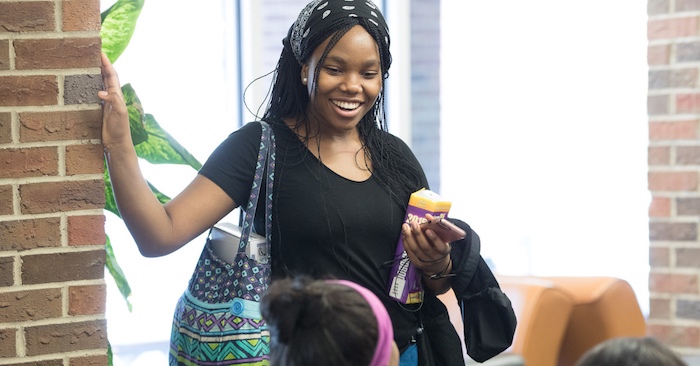 Red Deer Polytechnic continues to expand its breadth of programming for learners by offering a Bachelor of Arts in Psychology, a Bachelor of Science in Psychology, a University Arts Diploma and a University Sciences Diploma, all set to begin in Fall 2021 Term.
"We are pleased to expand our offering of credentials at Red Deer Polytechnic to meet the demand of learners. These new programs signal another important benchmark in the evolution of our post- secondary institution," says Kylie Thomas, Vice President Academic and Research. "As a unique polytechnic, we are committed to offering diverse academic pathways for students. Pathways including apprenticeship, micro-credentials, collaborative degrees, certificates, more of our own degrees, and diplomas."
The Bachelor of Arts in Psychology and Bachelor of Science in Psychology provide Red Deer Polytechnic students with a strong foundational knowledge in a range of topics including behaviour, biology, environment, cognition, neuroscience, and how these areas intersect. Throughout these programs, learners will also explore themes of wellness as they expand their analytical, creative and problem-solving skills.
"Offering of these psychology degrees at Red Deer Polytechnic provides learners the access to complete all four years of their program right here in central Alberta. The value of these opportunities cannot be understated," says Dr. Jane MacNeil, Dean of the School of Arts and Culture. "Throughout their academic journey, students will also benefit from the ability to collaborate with regional partners through participation in experiential learning such as community service and applied research opportunities."
The new two-year diplomas – the University Arts Diploma and the University Sciences Diploma – will provide students with the necessary skills, knowledge, and experiences that will help them prepare for the workforce upon completion of the program or pursue further education in a variety of fields.
Within the University Arts Diploma, learners can focus on several areas of interest in the Humanities and Social Sciences and may choose one of three academic themes: Global Perspectives; Science and Society; or Culture, Societies, and Gender.
Students enrolled in the University Sciences Diploma will explore subject areas that include Chemistry, Calculus, and Physics, with an initial specialization in Biological Sciences. This diploma prepares graduates to work in biology-related fields, to enter a professional school after two years of undergraduate studies, and to transfer into the last two years of Red Deer Polytechnic's Bachelor of Science Degree in Biological Sciences.
"Using a holistic interdisciplinary approach, learners will have the opportunity to advance their multi- faceted education as they engage in independent and collaborative scholarly inquiry throughout these diplomas," says Dr. Nancy Brown, Dean of the Donald School of Business, Science, and Technology. "With a host of hands-on learning opportunities, students will also expand their competencies in solving problems and conducting research projects."
Red Deer Polytechnic has submitted degree proposals to Alberta's Ministry of Advanced Education for Bachelor Business Administration and Bachelor of Education as it looks to broaden its program offerings in the future. The process of designing Red Deer Polytechnic's own Bachelor of Arts in Multidisciplinary Studies is also underway.
More information about these programs, including the application process, can be found online at rdc.ab.ca/apply.
About Red Deer Polytechnic: Our institution's story began as Red Deer College, opening in 1964. The institution proudly serves its learners and communities with more than 100 programs, as well as impressive learning spaces and facilities. Now, as a polytechnic institution, the post-secondary institution will continue to offer the same breadth of programs in various subject areas and credentials it offers now, plus more of its own degrees. Programs will continue to include apprenticeship training, certificates, diplomas, micro-credentials, degrees and programs in collaboration with partner post- secondary institutions.
Red Deer Polytechnic estimates that about 6,200 full-and part-time credit and apprenticeships students will enroll for the 2020/2021 academic year. The Polytechnic also provides lifelong learning opportunities to 34,000 youth and adult learners annually in the School of Continuing Education. Red Deer Polytechnic's main campus is located on Treaty 7, Treaty 6 and Métis ancestral lands. This is where we will strive to honour and transform our relationships with one another.
For more information, please visit: rdc.ab.ca
RD Polytechnic President Dr. Peter Nunoda steps down
Board of Governors announces retirement of Red Deer Polytechnic President
The Red Deer Polytechnic Board of Governors would like to announce the retirement of Dr. Peter Nunoda, effective immediately.
Dr. Nunoda joined Red Deer Polytechnic as President in September 2019. His accomplishments have included the creation of an internationalization strategy, the achievement of polytechnic status, and the launch of three baccalaureate degrees and additional programs.
The Board would like to thank Peter for his leadership at a pivotal time in the institution's history, but also during an unprecedented pandemic that he navigated effectively.
The Board has appointed Mr. Jim Brinkhurst as Interim President. He currently serves as Vice-President Finance and Administration & CFO. Mr. Brinkhurst has served at Red Deer Polytechnic for 10 years, with more than 30 years experience in the post-secondary sector across Canada.
A search process for the institution's next President will begin later this fall
Until Sunday stop by Tim Hortons for Smile Cookies in support of young readers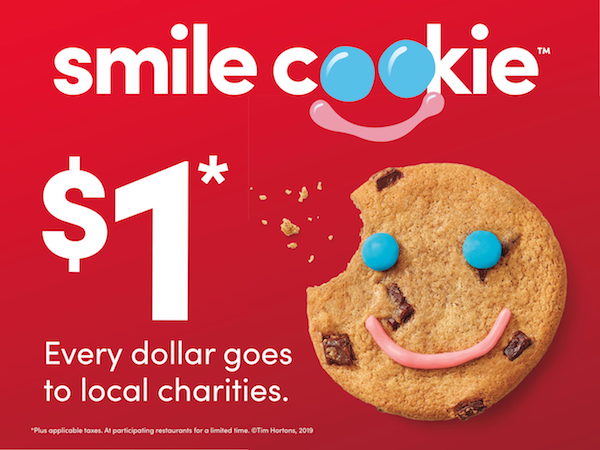 Who doesn't love cookies? They taste even sweeter when you are making a difference in a child's life!
Helping struggling students become readers of potential is exactly what local Tim Hortons stores want as proceeds for this week's Smile Cookie campaign will be directed to Reading College, a project of the Foundation for Red Deer Public Schools.
"We set up this amazing and fun summer program for kids in Grade 2 where they learn to love reading, and gain the skills to continue their growth as learners. Reading is the foundation for success in school and life. If we can help further develop their skills and instill a love for reading, it creates a lifetime of difference for that child. It will make a difference for them, make a difference for their families and make a difference in their life experiences. That's the beauty of Reading College," said Superintendent of Schools, Chad Erickson. "This year, we had 64 graduates of the Reading College program who were incredibly engaged and able to excel and improve their reading abilities over the month of July, setting them up for further success."
"The Smile Cookie Campaign is a great opportunity to raise awareness on the importance of literacy, it really does create life chances for students. Reading College is made possible through great support from our community and Tim Hortons – we could not operate it without this support," said Kristine Plastow, Foundation Board Chair. "I encourage the community to get out there and buy their cookies!"
From September 13 – 19, Tim Hortons restaurant owners in Red Deer will generously donate all proceeds from sales of a special smiling chocolate chunk cookie to support the Reading College program through The Foundation for Red Deer Public Schools. The $1 treat helps community programs across Canada in the cities where they are sold.
"On behalf of all restaurant owners and team members in Red Deer, I would like to thank our loyal guests for their generosity and support of the Smile Cookie campaign," said Tanya Doucette, Tim Hortons Restaurant Owner in Red Deer. "Tim Hortons is thrilled to support The Foundation for Red Deer Public Schools and Reading College with the funds raised and bring smiles to so many people's faces. We welcome everyone to come in to buy a delicious freshly-baked Smile Cookie in support of a great cause."
Help us promote the campaign by 'liking' Red Deer Public Schools on Facebook and 'following' us on Twitter, both under @rdpschools. You can also find us on Instagram @reddeerpublicschools.