Red Deer looking for new city manager!
From the City of Red Deer
City Manager Craig Curtis announces retirement
Following 43 years in public service including 11 years in his current position, City Manager Craig Curtis has announced his intention to retire. The last day of his contract as City Manager is March 3, 2019.
Curtis, who holds a Bachelor of Architecture from the University of Cape Town, South Africa as well as a Master of City Planning and Urban Design, came to Red Deer in 1980 as City Planner with the Red Deer Regional Planning Commission and also served as Director of Community Services for The City. In 1995 he was appointed City Manager for the city of Owen Sound, Ontario and came back to Red Deer as City Manager in 2007.
In Red Deer, Curtis' involvement in transformational projects includes the Waskasoo Park planning, the building of the Centrium, the railway relocation and planning for the 2019 Canada Winter Games.
"Over my many years of working in Red Deer I have had the privilege of working with many committed and innovative people," said Curtis. "Red Deer has had Councils and community leaders with vision, commitment and a common goal of building a great community. I have been fortunate to be part of Red Deer's community building history."
During his time in Municipal Government, Curtis received a number of awards including the Dedicated CAO's Award from the Alberta Urban Municipalities Association, an Alberta Planning Award from the Alberta Association of the Canadian Institute of Planners, and being named as one of the 50 Most Influential People in Alberta by Alberta Venture Magazine in 2012. Curtis is involved in many aspects of community service and was the campaign Co-Chair for United Way in 2016 and 2017.
"Knowing The City of Red Deer is made up of dedicated, skilled and service-oriented people makes the decision to retire easier," said Curtis. "This team of talented staff serves the public each and every day with integrity and professionalism, and I am confident they will continue working to move our city forward."
"City Manager Craig Curtis has exemplified The City of Red Deer's corporate values of respect, integrity, service and excellence through his service to the organization and our community," said Mayor Tara Veer. "City Council is thankful for the progress he has influenced during his tenure with The City. Manager Curtis has served the organization well and positioned it for a strong future."
In the next several months, City Council will begin the process of completing a careful and extensive search for the next City Manager.
Canada's Mikael Kingsbury starts moguls World Cup season with gold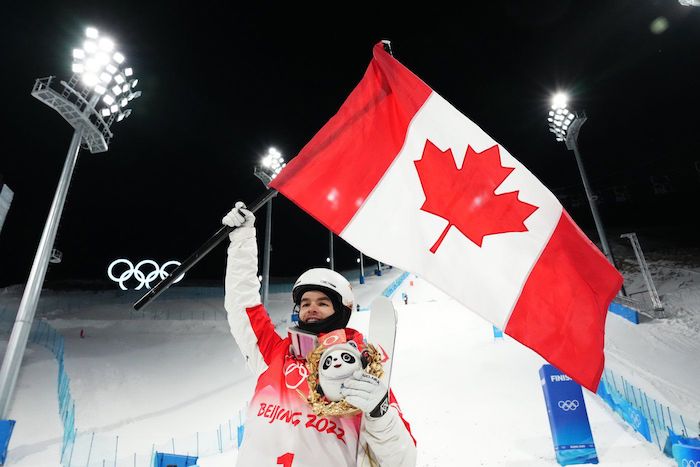 Ruka – Canada's Mikael Kingsbury has started the moguls World Cup season right where he left off.
Kingsbury won a gold medal at the first moguls World Cup event of the season on Saturday. After earning silver at the Beijing Olympics he finished the last freestyle skiing season with three consecutive World Cup wins.
The 30-year-old from Deux-Montagne, Que., reached the top of the podium on Saturday with a score of 84.50. Japan's Ikuma Horishima earned silver with an 80.48 and Australia's Matt Graham took bronze with an 80.12.
Kingsbury had the final run of the day and was surprised when he heard his competition's scores.
"They were lower than what I expected but I just had to stick to my game plan, do what I wanted to do," said Kingsbury. "It's nice that I was able to improve my scores from the Final 1 to the super final."
It was Kingsbury's 10th career victory in Ruka, Finland. He has now reached a World Cup podium 145 times in his storied career.
Now in his 12th season on the World Cup circuit, Kingsbury said that he's as motivated as ever.
"I'm always excited for the first race of the season. So I've never had a problem with motivation, really," said Kingsbury. "I want to be there. I want to be the last guy to go. I want to be in those positions. I want to feel nervous."
Gabriel Dufresne of Joliette, Que., was the only other Canadian to advance past the qualifiers. He finished 11th with a score of 75.24.
Elliot Vaillancourt (Drummondville, Que., 18th), Kerrian Chunlaud (Sainte-Foy, Que., 22nd), Alexandre Lavoie (Quebec City, 23rd), Daniel Tanner (Calgary, 33rd) and Julien Viel (Mont-Sainte-Anne, Que., 38th) were all eliminated in the qualification rounds, as were Laurianne Desmarais-Gilbert (Sainte-Adèle, Que.) and Maïa Schwinghammer (Saskatoon), who just missed making the top 16 in the preliminaries and moving on to the first elimination round.
This report by The Canadian Press was first published Dec. 3, 2022.
Reducing funding for RCMP on the table for Saskatchewan amid firearm buyback debate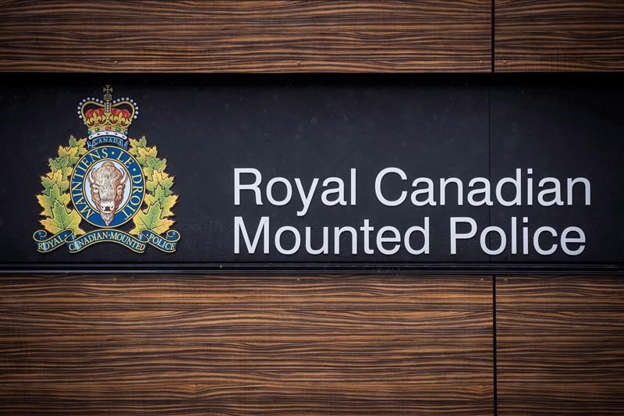 REGINA — Saskatchewan says it would consider reducing its funding for the RCMP if the force was to help the federal government with its proposed firearms buyback program.
Public Safety Minister Christine Tell says all options are on the table, signalling the province will not help Ottawa collect guns it has banned.
"We as a province fund the RCMP to a tune of 70 per cent, so it could even get more interesting," Tell said Thursday.
The Saskatchewan Party government said it is pushing back to protect law-abiding firearms owners from what it views as federal intrusion on its provincial autonomy.
Under Ottawa's proposed firearms buyback program, it would be mandatory for people to have their assault-style firearms rendered inoperable or have them discarded. That could also include centrefire semi-automatic rifles or shotguns designed to accept a detachable magazine that can hold more than five cartridges.
In response, Saskatchewan has introduced its own firearms act to forbid municipalities and police services from receiving federal money to help confiscate firearms.
The proposed law says a municipality, police service or board would have to get written approval from the province's public safety minister before agreeing to support the federal buyback program.
It also states that Saskatchewan's chief firearms officer would enforce which federal agent can or cannot confiscate firearms in the province.
"These legal firearm owners are not the ones committing the crimes," Tell said.
The legislation was tabled Thursday, months after Tell wrote a letter to Assistant Commissioner Rhonda Blackmore, the head of Saskatchewan's RCMP. It stated that the province would not support the Mounties using provincially funded resources to help confiscate firearms.
Alberta, Manitoba and New Brunswick have sent similar letters to their RCMP forces. They have joined Saskatchewan in asking Ottawa to not use up "scarce RCMP and municipal resources" for its buyback program.
In October, Blackmore said Mounties are service providers, not decision-makers, and any decisions over the buyback program are between the federal and provincial governments.
"As the service provider, we would be the individuals that get our information from them," Blackmore told The Canadian Press.
That includes if additional resources would be needed by RCMP once the buyback program rolls out.
"It would depend on the level of expectation, and what that looks like, and what the involvement is if there are additional resources," Blackmore said.
The specific role of the RCMP and the details surrounding the buyback program have not been determined.
On Friday, the Saskatchewan RCMP said it will continue to prioritize front-line services and the safety of communities is its highest priority.
The Saskatchewan Firearms Act also calls for helping firearm owners get fair market value for guns collected through the buyback program and would require all seized firearms to go through forensic and ballistic testing.
The Saskatchewan Wildlife Federation, which advocates for hunters and the protection of the province's hunting heritage, praised the proposed act, saying it would mitigate the "draconian" federal legislation.
There are approximately 115,000 licensed firearms owners in Saskatchewan, 75,000 of whom may be penalized under the federal government's policy. That's about 10 per cent of Saskatchewan's adult population, the province said.
Saskatchewan's NDP Opposition has stood united with the government to denounce the program.
"It does not strike the right balance for Saskatchewan," justice critic Nicole Sarauer said last week in the legislature.
"These amendments are overbroad and capture rifles that have legitimate uses for both hunters and producers in Saskatchewan."
This report by The Canadian Press was first published Dec. 2, 2022.
Mickey Djuric, The Canadian Press