Stettler resident wins Red Deer Hospital Lottery Dream Home
Stettler's Debbie Greiner is one lucky lady! This morning she was announced as the winner of this year's Dream Home, built by Sorrento Homes and furnished by The Brick.
The Red Deer Hospital Lottery helps to raise funds for programs, services and the purchase of medical equipment. This year, the funds will be used to purchase new technologically advanced patient beds.
What's in a bed? Springs, foam, air, water, feathers? …new technology for hospital beds has far more options than these! If you or a loved one has stayed in a hospital you quickly discovered that one-size does not fit-all in terms of a bed.
Innovations have improved safety, comfort and functionality while reducing pain, pressure points and skin breakdown. Red Deer Hospital Lottery 2018 is dedicated to providing this new technology for patients at the Red Deer Regional Hospital Centre.
These new beds will extend to fit a larger compliment of the population served by the Red Deer Hospital. They will also lower, allowing easier access for shorter patients. This helps to prevent falls and slipping. Air surfaces can be adjusted to the firmness the patient requires to suit his/her comfort and therapy needs. New bed fabric – considerably more breathable – will lead to enhanced comfort and reduced sweating. Plus, unique air inflation options will make repositioning in bed easier for immobile patients. This not only optimizes patient comfort, it reduces strain and effort by caregivers while repositioning or performing other care activities.
From a safety perspective, newer beds have sensitive alarms that tell staff if a patient is about to get up without assistance. This alerts the nursing staff to attend to the person's needs much sooner than the inevitable "bump" of a patient falling against something. The same alarm will identify when the mattress needs to be inflated to a therapeutic setting, which also supports patient comfort and safety. Finally, our new beds will have a very practical safety feature: a light under the bed illuminating the floor and any potential tripping hazards while not distracting from the need for sleep.
Red Deer Hospital Lottery 2018 is continuing to support this exciting technological advancement at the Red Deer Regional Hospital Centre, as the 2017 campaign was able to fund for half the beds required, with 49 left to purchase!
The 2018 Red Deer Hospital Lottery Dream Home, designed by Sorento Custom Homes, combines classic design with modern luxury. This $839,895 corner lot bungalow features 2,917 sq ft of developed living space, high vaulted ceilings, a screened sunroom, private side entrance, and a big double garage. But, there's more! Enjoy your cozy main floor library, or start the day fresh in your own yoga room. Plus! This year's home comes with furnishings provided by The Brick valued at $35,000. Our Dream Home is located in the gorgeous new community of Laredo, on the south east corner of Red Deer.
Todayville is proud to be a sponsor of this year's Red Deer Hospitals Lottery.
Health Cafe Feb. 22: Arthritis – Move it or Lose it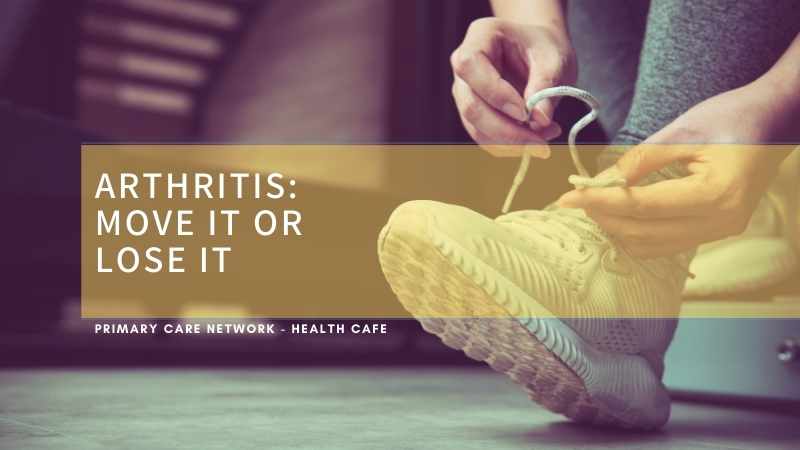 Learn ways to improve your ability to move and decrease your arthritis pain. Learn more about medication, bracing, injections, and functional fitness in this informative and interactive 45-minute session.
Presenters: Jeff Kopp, Recreation Therapist and Dr. Nav Ratttan, Red Deer PCN Family Physician.
Tune into Facebook Live at Red Deer Public Library Facebook page for this program.
This is one of a series of health-related programs co-sponsored by the Red Deer PCN and the Red Deer Library.
Watch for others in the series.
Click here to get the link to the Red Deer public Library Facebook Live event.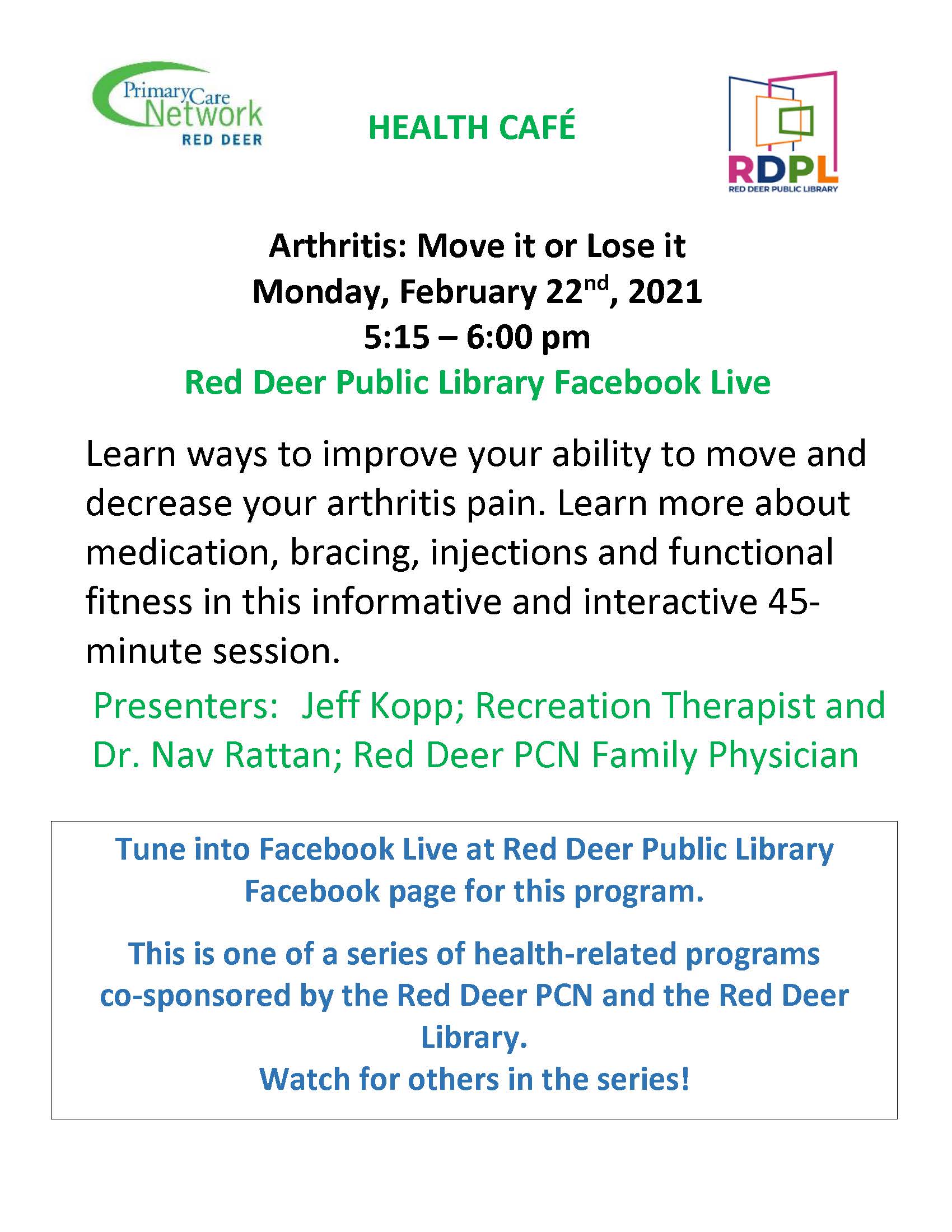 Smiles Thru Lindsey reaching out with a new video message and urging Albertans to look out for each other at this challenging time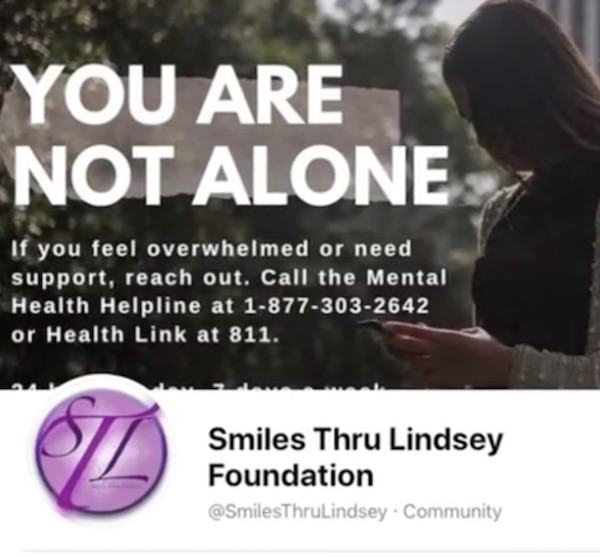 The holiday season is well behind us, we're heading into the coldest part of the winter, and although the days are starting to grow longer there's still a definite lack of daylight in our lives.  The winter blues are a real thing and this year we have COVID, a whole new serious problem to add to our mental health issues.
COVID is also the reason the Smiles Thru Lindsey team has not been able do public events for many months.  Unable to reach out physically through school visits and fund raisers, Smiles Thru Lindsey is reminding Central Albertans to check in on each other.  Also, please follow the Smiles Thru Lindsey Facebook page .  They'll lead you to the resources you or your loved ones need right away.
Meet Lindsey and the Smiles Thru Lindsey team in this powerful video.  …And remember to check in on the people in your life.
If you'd like to help Smiles Thru Lindsey with a donation please click here.