Red Deer City Council to take a fresh look at mandatory mask usage
From the City of Red Deer
Update to statement from Mayor Tara Veer, on behalf of City Council, on mask usage in Red Deer
"The mandatory use of masks continues to be a topic of conversation as we all respond to the global COVID-19 pandemic.In accordance with my statement, on behalf of The City, on July 24, the ongoing discussions of mask usage may be continually revisited at any time given fluctuating case numbers in the city and region along with new direction from the Province's Chief Medical Officer of Health. This week the Government of Alberta announced the guidelines around mandatory mask usage in schools and on school buses as schools reopen this fall.

As such, City administration is preparing a report for the August 17 Council meeting which will include updates on Provincial direction and local considerations. The administrative report will be available on The City's website on or after August 13."
---
July 24, 2020
Statement from Mayor Tara Veer, on behalf of City Council, on mask usage in Red Deer
"The mandatory use of masks continues to be a topic of conversation in communities across Alberta and around Canada as we all respond to the global COVID-19 pandemic. The Government of Alberta has indicated that they do not have province wide plans for mandatory masking and have left the decision to municipalities to make decisions based on their local situation.
The City continues to follow the number of cases in Red Deer and the Central Zone health region very closely. The recent uptick in cases in the region is concerning and serves as a reminder of the importance of following all public health orders to protect ourselves, our loved ones and our community. At this time, given current case numbers within the city, The City of Red Deer is not considering implementing mandatory masking in Red Deer, however this may be revisited at any time given fluctuating case numbers in the city and region along with direction from the Chief Medical Officer of Health.
We are asking our citizens and businesses to follow health and safety protocols on a voluntary basis and for the safety of others. Mask use continues to be strongly recommended, particularly indoors, when physical distancing of two metres from people outside your cohort group is not possible. The Province has made masks available in a number of places across Alberta, free of charge, and The City of Red Deer received masks to hand out for free to transit users. There are also masks available at City recreation facilities for scheduled users to help elevate voluntary public participation in City amenities.
Implementing a mandatory masking policy in public spaces needs to be considered with other health orders and in context with the overall local severity of the pandemic. The caseload in the region is absolutely critical to The City's consideration of implementing a mandatory mask policy. As such, we continue to have discussions with other local leaders within the Central Zone health region to ensure our decisions are cohesive as we all access the same healthcare services."
Alberta Ombudsman can't do anything about City of Red Deer complaint about 9-11 Dispatch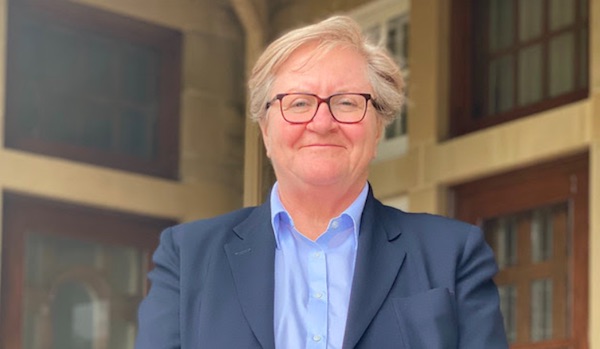 Ombudsman Responds to Municipalities' Complaint About Ambulance Dispatch
Marianne Ryan, Alberta's Ombudsman took the unusual step of publicly commenting on a complaint received involving Alberta Health Services.
The City of Red Deer, along with the municipalities of Calgary, Lethbridge and the Regional Municipality of Wood Buffalo filed a complaint to the Ombudsman regarding Alberta Health Services' consolidation of ambulance emergency dispatch services.
The Ombudsman Act authorizes the Ombudsman to investigate administrative decisions of government ministries and many related bodies, but the Act specifically prohibits her from investigating decisions of Alberta Health Services (AHS).
"My office thoroughly analyzed the complaint and confirmed that the decision to consolidate ambulance dispatch services was indeed made by AHS. While many government-related bodies fall under my jurisdiction, AHS is not one of them," stated Marianne Ryan, Alberta's Ombudsman. "In fact, the Ombudsman Act specifically states that my powers of investigation do not apply to health authorities. My ability to investigate AHS decisions would require a change in legislation. While the issue being complained about clearly affects many Albertans, I am bound by my governing legislation to only investigate matters that are clearly within my jurisdiction."
Investigations by the Ombudsman are conducted in confidence, and it is the Ombudsman's general practice not to comment publicly on complaints, especially ones that are not being investigated.
"Given the substance of the complaint has been widely reported in the media and that it relates to an issue affecting a great many Albertans, I advised the mayors that I would be making a public statement."
14% of City Employees still unvaccinated as mandate comes into effect Monday
Employee immunization policy comes into full effect Monday
On Monday, The City's employee immunization policy takes full effect with proof of vaccination or proof of negative rapid antigen testing required, per the timelines outlined in The City's Covid-19 Employee Immunization Policy implemented on October 5, 2021.

Starting Monday, City staff who have not submitted their immunization records must provide proof of ongoing valid negative rapid antigen testing, tests are valid for 72 hours.

As of today, 1,256 (86%) staff have submitted their vaccination records; however, this number may change as more staff continue to complete vaccination and send in records. The City has set up a process for those who opt for negative rapid antigen testing in lieu of being vaccinated.

"We are pleased with the number of employees who have provided their immunization records, and we anticipate the majority who have not, will choose to provide proof of negative rapid antigen testing come Monday," said Tara Lodewyk, Interim City Manager. "Many thanks to the staff who have worked together to bring this to implementation. The policy respects the preferences of individuals without compromising the health and safety of our employees and our community. In creating good policy, we need to do what is best for the overall organization."
The City will do its best to work with all employees to navigate the complexities of the policy; however, the small number of staff who choose not to submit immunization records or provide proof of negative test will not be able to work and unpaid for that time.
The COVID-19 Immunization Policy implemented on October 5 applies to all City of Red Deer staff. The City Manager is delegated the authority under the Municipal Government Act to make decisions and create policies, which includes safety and business operations for the City of Red Deer. The current Employee Immunization Policy falls within this authority.
City Council will receive a report in January about what a potential policy for members of Council may look like, as well as potential timelines for implementation.