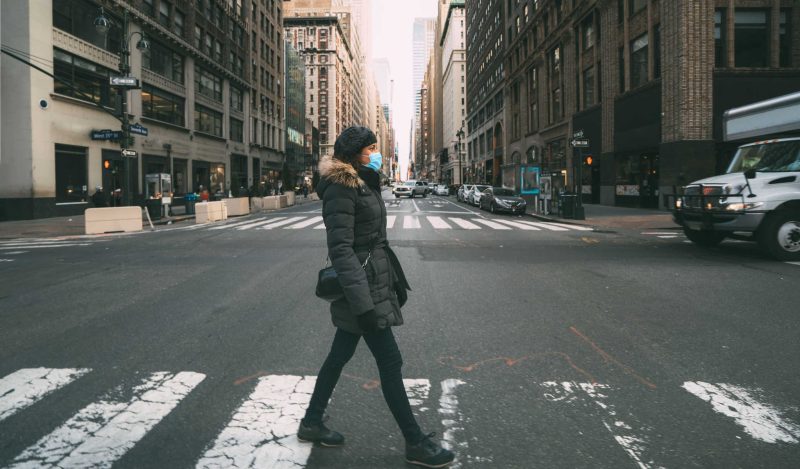 BY
JONAH LYNCH
Recent news and research on lockdowns has reminded me of my personal conversations and a few small articles that I wrote last year. In my interactions with a few scientists and policymakers, at first we debated in an attempt to be objective and rational, but after a time we grew tired of arguing and gave up on debating the science of covid interventions.
Our factions crystallized and hardened, and an uneasy tension persists. It takes a lot of energy, courage, humility, and patience, to reconsider one's position. But for reasons that I will outline below, I think it is crucial that we do so.
At the beginning of covid lockdowns, I read many scientific articles in an attempt to understand what was happening. I found little evidence to suggest that the official recommendations were entirely reasonable. I felt sure that a stay-inside mandate was wrong-headed, because I knew that sun exposure and Vitamin D are helpful for immune health. So, while I avoided contact with other people, I went for long daily walks (while avoiding the police and their much-publicized fines). However well-intentioned the government's rules may have been, their mostly negative effect has been shown in a stream of scientific articles that flowed more and more copiously as the data came in.
I didn't speak about this publicly until the late summer of 2021, when Italy imposed the "Green Pass," a vaccine passport which was rushed through lawmaking bodies in August and implemented in successively stringent versions on all of Italian society in the early fall. At that point, I felt it was my duty to speak.
At the beginning of September, I published a short post on Facebook with a graphic showing that, among Italy, Germany, and Sweden, the lowest case fatality rate for Covid-19 was in Sweden, and I reminded my friends that it was the latter that did not require any lockdown and did not require the use of face-masks nor "Ausweisdokumente."
I was so deeply angered by the Green Pass that I publicly compared it to the papers required by Germany's Third Reich. The comparison understandably raises hackles, but building a society on a "papers please" basis is typical of totalitarianism, not democracy. We have not yet arrived at forced euthanasia or sterilization — we hope — but we have arrived at the breakdown of bodily integrity, the exclusion of certain categories of citizens from the workplace, and physical internment for the non-compliant in several Western countries.
My dramatic comparison serves to emphasize that we have taken measures that lead to total control over human lives, and that total control opens the door to horrific outcomes. We must repudiate totalitarianism, whether explicit or subtly creeping.
Research is emerging now — science takes time — that suggests that the Green Pass and other similar coercive measures across the world did not positively affect the outcomes of public health. Studies to this effect are collected here and here. The divisions that arose in our societies due to these measures are deep, and have hardly begun to heal. They are only papered over with a veneer of civil discourse, but in my experience, the positions we held a year ago, we still hold with even greater intensity, albeit in silence.
We don't talk about it. Like prehistoric tribes, we don't affirm our common humanity. Instead, we divide the world into the holy and the unholy, the obedient and the rebellious, the vaxxed and the unvaxxed. And "silence like a cancer grows," as Simon and Garfunkel sang.
The day after my Facebook post, a friend who works at the IMF, who was studying the impact of covid and various interventions that had been implemented in South America sent me an article by Kowall et al., which purported to show that, contrary to the direct comparison of mortality between Germany and Sweden, Sweden's results were much worse if demographic development was taken into account, by modeling increasing life expectancy.
I read the study and wrote a brief rebuttal on Medium because Kowall et al. only considered the year 2020. I also emailed Kowall and asked him to send me the details of how he had carried out his analysis in order to extend it to include data from 2021. Judging by the excess mortality charts, I felt sure that his conclusions would have to be reconsidered if they took into account a longer time series. He did not respond.
My friend at the IMF and I continued to debate the issue for a few more days. I sent him this article and this one; he sent me this and that, and then we settled on a somewhat tense silence before sharing a few soccer and rock music videos with each other. There was an elephant in the room. We both avoided it, like the magical family in Encanto ("We don't talk about Bruno…!"). But the elephant remained.
In January 2022, the Johns Hopkins Institute for Applied Economics published a working paper which showed clearly how lockdowns across the world did not affect COVID-19 mortality at all. I felt vindicated that the earlier studies I shared with my friend at the IMF and my Facebook followers had been correct, validated by one of the leading mainstream voices on public health. But I was weary of arguing and did not post the article. Saying "I told you so" felt like bad form.
So why bring it up now, nine months later? It is worth talking about it again, even if we are all tired of it, because the reason we played along with lockdowns was that we trusted the government authorities who imposed them. We believed in making a sacrifice for the greater good. We believed that our leaders had access to good information and would never silence their unfortunately-correct critics willfully and stupidly. We believed that if they brutally quelled dissent both online with an unprecedented censorship campaign and offline with rubber bullets and tear gas, they did so for our benefit.
Lockdowns shredded the social contract. They splintered society into violently opposed factions. (They damaged religions, they contributed to the inflation disaster, they contributed to roughly doubling the food price index, they led to mass surveillance, etc). And if the governments got lockdowns so wrong, why should we believe that they got other things right? This is still a relevant question as we careen toward energy rationing and food crises and already see inflation at around 10%.
The Johns Hopkins study was finalized and published on May 20th, 2022, and continues to affirm that "lockdowns in the spring of 2020 had little to no effect on COVID-19 mortality." Another study from the National Bureau of Economic Research estimates that 170,000 young Americans died in 2020 and 2021, not from COVID but from lockdown. These estimates come from the same mainstream sources who championed lockdowns a year before.
Some try to justify themselves by saying that "the science has changed," but the excuse is lame when reputable scientists were making that point at the crucial moment when decisions were being made. Some of the most prestigious and courageous who did so, the authors of the Great Barrington Declaration, were banned from social media for stating the then-heretical but obvious truth that public health interventions must be made with a cost-benefit analysis.
The studies are piling up. Sweden's approach to lockdowns has been shown over and over again to be the best approach by many measures. The World Health Organization recently concurred in a study of excess mortality through 2020 and 2021. And yet, incredibly, the same World Health Organization seeks to make lockdowns standard practice, inverting their previous guidelines, which reasonably admitted that respiratory viruses spread too quickly to be stopped in this way.
Now, the WHO says that curbing viral transmission is the aim of pandemic response. Two years of experience across the world show that this is not possible and causes grave harms that are worse than the virus itself.
So Kowall et al., my friend at the IMF, one hundred other public figures here, and all you gentle readers who are tired of talking about lockdowns, please find enough patience, humility, and love for the facts and for the lives of your fellow citizens to reconsider and publicly retract the positions which erroneously support lockdowns as a reasonable intervention. We cannot afford these mistakes from our politicians, and we must not support them when their measures work against the public good.
Requiem for Jacinda Ardern's Political Life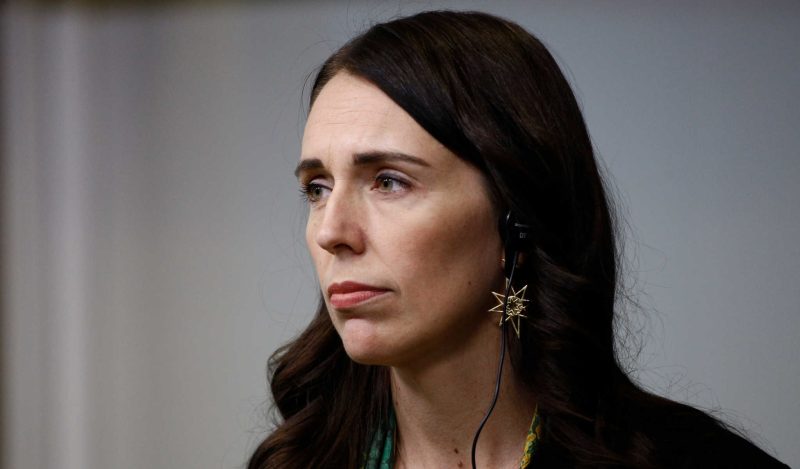 BY
GUY HATCHARD
New Zealand's Prime Minister Jacinda Ardern has resigned after months of rumors. Ardern, whose popularity has plummeted during the last six months, told us "she had nothing left in the tank." In her resignation speech, she called on Labour Party ministers to consider which reform areas should be priorities and which should be scrapped as Labour moves to try to wipe some controversial policies off its plate.
The backstory to this resignation is a tale of woe. Ardern said today she wants to be remembered as someone who tried to be kind. The subtext is: the country is in an unprecedented mess but don't blame me. School attendance is running at just 67 percent on any given day. Machete-wielding teenagers are ram-raiding liquor stores daily in an unparalleled crime wave. The health system is overwhelmed. Ardern's government promised to build 100,000 new homes over three years. It has delivered just 1,500.
Our tourist, farming, and hospitality industries have never recovered from lockdowns and border closures. It now takes months to get a visa to visit NZ and the government says it only wants rich people to come. No wonder, we are all poor now. Ardern famously insisted on universal Covid vaccination mandates. There is a suspicion that our 90 percent vaccination rate has left everyone in a lethargic fog. Excess all-cause deaths are still running 15 percent above the long-term trends, and it is not because of Covid.
History will judge Ardern harshly, but don't blame her alone. This was a Parliament who woke up on all sides of the house to the weakness of our constitutional arrangements (there are none). The Bill of Rights was tossed aside and no one in Parliament cared.
The leader of the National opposition, Chris Luxon, famously said pre-pandemic if he was in power, he would withdraw benefits from unvaccinated single mothers. David Seymour, leader of the ACT party, said those losing their jobs through vaccine mandates only had themselves to blame. Labour's coalition partner, the Greens led by example, encouraging mothers in labour to ride to hospital on a bicycle (yes they did).
Revelations this week, hat Ardern personally overruled her scientific advisors who were expressing doubts about the safety of Covid vaccines for young people and the wisdom of mandates, have circulated very widely and no doubt this further undermined confidence in the government.
Political insider and right-wing commentator Cameron Slater published an article 10 days ago saying that out of all the politicians he has known (and he has known most since Muldoon in the 1970s) Ardern is the only one he rates as truly evil.
Ardern introduced rule by regulation. Adopting the enabling model favoured by fascists in the 1930s, her government has empowered authorities to tell us all what to do, when to stay at home, and where not to go. The courts, the Human Rights Commission, and the broadcast regulators have all followed the government line meticulously, which had a devastating effect on business, families, communities, and professions. To cement her policies, Ardern introduced massive government funding of our media and broadcasters.
Ardern was a protege of Tony Blair and Klaus Schwab of the WEF. They must bear some blame too. What fantasies of global power did they offer to a young person who was given to idealistic dreaming that segued into fanaticism?
Ardern's government, in an absurd overreach, also funded a nationwide effort to discredit critics of policy, labeling them terrorists. This has divided a formerly egalitarian society, instituting a Stasi-like snitch culture that encourages us to dob in a neighbour. Government Disinformation Project employees appeared on funded films aired on television labeling knitting, blond hair, braids, vaccine hesitancy, love of natural foods, Yoga, and yes, motherhood as signs of terrorism that should be reported to the intelligence services.
Why did Ardern suddenly change overnight in August 2021 from being a kindly figure saying she would never mandate vaccines, to being one of the world's most draconian proponents? We can only speculate. NZ is a member of the Five Eyes intelligence network. Given the Pentagon's recently revealed massive involvement in US Covid policy and gain of function research funding, was she fed information that a bioweapon was in play? We will likely never know.
For a couple of weeks now government announcements and advertisements encouraging vaccination and boosters have been conspicuously absent. Has the penny finally dropped? We doubt it. It will take an honest, intelligent politician (are there any?) to roll back Ardern's dictatorial powers and kickstart New Zealand. Why would any aspiring newbie give up that much power? The prospect will be too intoxicating.
Our final verdict: It is not Ardern but the whole NZ Parliament elected in 2020 that will be judged as the worst in our short history as an independent island nation, formerly famous for championing the underdog and offering opportunity to all. Ardern's resignation is a bonfire of modern democracy.
The WHO: Our New Overlords
BY
JOHN MAC GHLIONN
According to its website, the World Health Organization (WHO), a specialized agency of the United Nations, "works worldwide to promote health, keep the world safe, and serve the vulnerable." In recent times, however, the organization has become a vehicle for corruption, deceit, and Chinese propaganda.
The WHO is an incredibly powerful organization with 194 member states. When the WHO speaks, the world listens. When the WHO decides on a plan of action, the world changes.
As the piece demonstrates, the WHO has aspirations of becoming even more powerful than it already is. If successful, the consequences could prove to be severe.
Last year, Henry I. Miller, a physician and molecular biologist, wrote a stinging piece that took direct aim at the WHO's "bungled response to the coronavirus." Miller, like so many others around the world, was particularly disillusioned about the "misplaced trust" placed in the Chinese Communist Party (CCP). As many readers no doubt recall, the CCP did its very best to conceal the COVID-19 outbreak that originated in Wuhan.
Because of the WHO's numerous failures, Miller argued persuasively that the United States, whose "funding of UN activities exceeds that of every other country," should refrain from financing the organization unless an "effective oversight and auditing entity" can be created to oversee operations.
In 2020, shortly after suspending financial support, the Trump administration began initiating a process to withdraw the United States from membership in the WHO. However, upon taking office in January 2021, President Joe Biden quickly reversed that decision and restored funding practices.
A few weeks after Miller's well-argued piece, Sen. Rick Scott (R-Fla.) introduced a bill designed to prevent the WHO from unilaterally imposing public health restrictions on the United States and violating the country's national sovereignty. The legislation came after the decision-making body of the WHO, the World Health Assembly, met to discuss a "pandemic treaty." If introduced, such a treaty would give the WHO far greater control over public health decisions in the United States.
Scott said: "The WHO's radical 'pandemic treaty' is a dangerous globalist overreach. The United States of America must never give more power to the WHO." He added that the bill would "ensure that public health matters in the country remain in the hands of Americans," and it needed to be passed immediately. It wasn't. It should have been.
From Jan. 9–13, clandestine meetings took place in Geneva, Switzerland. Those in attendance discussed the possibility of amending the WHO's International Health Regulations (IHR). For the uninitiated, the regulations are considered an instrument of international law, a legally binding agreement of basically every country in the world (except Liechtenstein) that calls on members to detect, evaluate, report, and respond to public health emergencies in a coordinated manner.
Michael Nevradakis, a senior reporter for The Defender, warned that if the proposed IHR amendments are made, then WHO members would essentially be stripped of their sovereignty. As Nevradakis previously reported, the IHR framework already allows Dr. Tedros Adhanom Ghebreyesus, the WHO director-general, "to declare a public health emergency in any country, without the consent of that country's government." The proposed amendments would give even more power to the director-general.
Francis Boyle, a professor of international law at the University of Illinois, told Nevradakis that the proposed changes could violate international law.
Boyle, a legitimate expert who played a pivotal role in drafting the Biological Weapons Anti-Terrorism Act of 1989, believes we are heading toward "a worldwide totalitarian medical and scientific police state," which the WHO directly controls. That's because the IHR regulations "are specifically designed to circumvent national, state and local government authorities when it comes to pandemics, the treatment for pandemics and also including in there, vaccines."
It's clear to Boyle that the WHO is preparing to adopt the regulations in May of 2023, just a few months from now.
The brilliant researcher James Roguski also shares Boyle's concerns. He claims that the WHO is attempting a global power grab by morphing from an advisory organization into what can only be described as a global law-enforcement agency. If introduced, the IHR changes, he suggested, "would institute global digital health certificates, dramatically increase the billions of dollars available to the WHO and enable nations to implement the regulations WITHOUT respect for the dignity, human rights and fundamental freedoms of people."
Although COVID-19 is now a distant memory for many, another pandemic, we're told, is just around the corner. When it comes, the WHO may very well be in a position to order you, dear reader, to do exactly what it wants, when it wants. If these amendments are made in May, resistance may prove to be utterly futile.
Reposted from Epoch Times