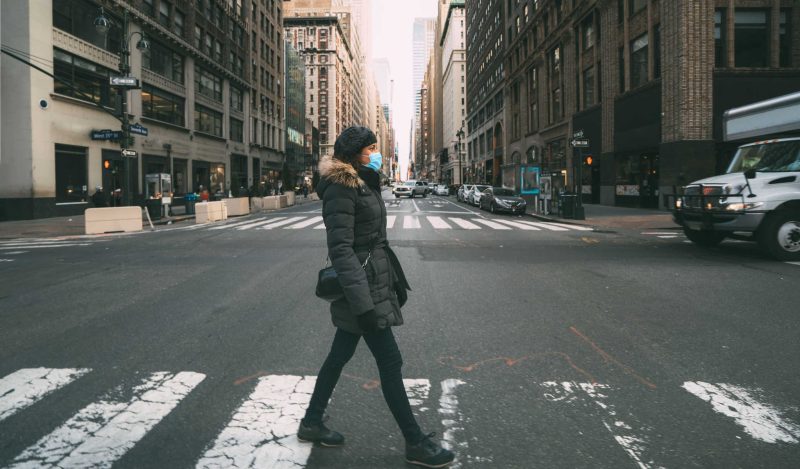 BY
JONAH LYNCH
Recent news and research on lockdowns has reminded me of my personal conversations and a few small articles that I wrote last year. In my interactions with a few scientists and policymakers, at first we debated in an attempt to be objective and rational, but after a time we grew tired of arguing and gave up on debating the science of covid interventions.
Our factions crystallized and hardened, and an uneasy tension persists. It takes a lot of energy, courage, humility, and patience, to reconsider one's position. But for reasons that I will outline below, I think it is crucial that we do so.
At the beginning of covid lockdowns, I read many scientific articles in an attempt to understand what was happening. I found little evidence to suggest that the official recommendations were entirely reasonable. I felt sure that a stay-inside mandate was wrong-headed, because I knew that sun exposure and Vitamin D are helpful for immune health. So, while I avoided contact with other people, I went for long daily walks (while avoiding the police and their much-publicized fines). However well-intentioned the government's rules may have been, their mostly negative effect has been shown in a stream of scientific articles that flowed more and more copiously as the data came in.
I didn't speak about this publicly until the late summer of 2021, when Italy imposed the "Green Pass," a vaccine passport which was rushed through lawmaking bodies in August and implemented in successively stringent versions on all of Italian society in the early fall. At that point, I felt it was my duty to speak.
At the beginning of September, I published a short post on Facebook with a graphic showing that, among Italy, Germany, and Sweden, the lowest case fatality rate for Covid-19 was in Sweden, and I reminded my friends that it was the latter that did not require any lockdown and did not require the use of face-masks nor "Ausweisdokumente."
I was so deeply angered by the Green Pass that I publicly compared it to the papers required by Germany's Third Reich. The comparison understandably raises hackles, but building a society on a "papers please" basis is typical of totalitarianism, not democracy. We have not yet arrived at forced euthanasia or sterilization — we hope — but we have arrived at the breakdown of bodily integrity, the exclusion of certain categories of citizens from the workplace, and physical internment for the non-compliant in several Western countries.
My dramatic comparison serves to emphasize that we have taken measures that lead to total control over human lives, and that total control opens the door to horrific outcomes. We must repudiate totalitarianism, whether explicit or subtly creeping.
Research is emerging now — science takes time — that suggests that the Green Pass and other similar coercive measures across the world did not positively affect the outcomes of public health. Studies to this effect are collected here and here. The divisions that arose in our societies due to these measures are deep, and have hardly begun to heal. They are only papered over with a veneer of civil discourse, but in my experience, the positions we held a year ago, we still hold with even greater intensity, albeit in silence.
We don't talk about it. Like prehistoric tribes, we don't affirm our common humanity. Instead, we divide the world into the holy and the unholy, the obedient and the rebellious, the vaxxed and the unvaxxed. And "silence like a cancer grows," as Simon and Garfunkel sang.
The day after my Facebook post, a friend who works at the IMF, who was studying the impact of covid and various interventions that had been implemented in South America sent me an article by Kowall et al., which purported to show that, contrary to the direct comparison of mortality between Germany and Sweden, Sweden's results were much worse if demographic development was taken into account, by modeling increasing life expectancy.
I read the study and wrote a brief rebuttal on Medium because Kowall et al. only considered the year 2020. I also emailed Kowall and asked him to send me the details of how he had carried out his analysis in order to extend it to include data from 2021. Judging by the excess mortality charts, I felt sure that his conclusions would have to be reconsidered if they took into account a longer time series. He did not respond.
My friend at the IMF and I continued to debate the issue for a few more days. I sent him this article and this one; he sent me this and that, and then we settled on a somewhat tense silence before sharing a few soccer and rock music videos with each other. There was an elephant in the room. We both avoided it, like the magical family in Encanto ("We don't talk about Bruno…!"). But the elephant remained.
In January 2022, the Johns Hopkins Institute for Applied Economics published a working paper which showed clearly how lockdowns across the world did not affect COVID-19 mortality at all. I felt vindicated that the earlier studies I shared with my friend at the IMF and my Facebook followers had been correct, validated by one of the leading mainstream voices on public health. But I was weary of arguing and did not post the article. Saying "I told you so" felt like bad form.
So why bring it up now, nine months later? It is worth talking about it again, even if we are all tired of it, because the reason we played along with lockdowns was that we trusted the government authorities who imposed them. We believed in making a sacrifice for the greater good. We believed that our leaders had access to good information and would never silence their unfortunately-correct critics willfully and stupidly. We believed that if they brutally quelled dissent both online with an unprecedented censorship campaign and offline with rubber bullets and tear gas, they did so for our benefit.
Lockdowns shredded the social contract. They splintered society into violently opposed factions. (They damaged religions, they contributed to the inflation disaster, they contributed to roughly doubling the food price index, they led to mass surveillance, etc). And if the governments got lockdowns so wrong, why should we believe that they got other things right? This is still a relevant question as we careen toward energy rationing and food crises and already see inflation at around 10%.
The Johns Hopkins study was finalized and published on May 20th, 2022, and continues to affirm that "lockdowns in the spring of 2020 had little to no effect on COVID-19 mortality." Another study from the National Bureau of Economic Research estimates that 170,000 young Americans died in 2020 and 2021, not from COVID but from lockdown. These estimates come from the same mainstream sources who championed lockdowns a year before.
Some try to justify themselves by saying that "the science has changed," but the excuse is lame when reputable scientists were making that point at the crucial moment when decisions were being made. Some of the most prestigious and courageous who did so, the authors of the Great Barrington Declaration, were banned from social media for stating the then-heretical but obvious truth that public health interventions must be made with a cost-benefit analysis.
The studies are piling up. Sweden's approach to lockdowns has been shown over and over again to be the best approach by many measures. The World Health Organization recently concurred in a study of excess mortality through 2020 and 2021. And yet, incredibly, the same World Health Organization seeks to make lockdowns standard practice, inverting their previous guidelines, which reasonably admitted that respiratory viruses spread too quickly to be stopped in this way.
Now, the WHO says that curbing viral transmission is the aim of pandemic response. Two years of experience across the world show that this is not possible and causes grave harms that are worse than the virus itself.
So Kowall et al., my friend at the IMF, one hundred other public figures here, and all you gentle readers who are tired of talking about lockdowns, please find enough patience, humility, and love for the facts and for the lives of your fellow citizens to reconsider and publicly retract the positions which erroneously support lockdowns as a reasonable intervention. We cannot afford these mistakes from our politicians, and we must not support them when their measures work against the public good.
How the Dutch Failed their Children – A Cautionary Tale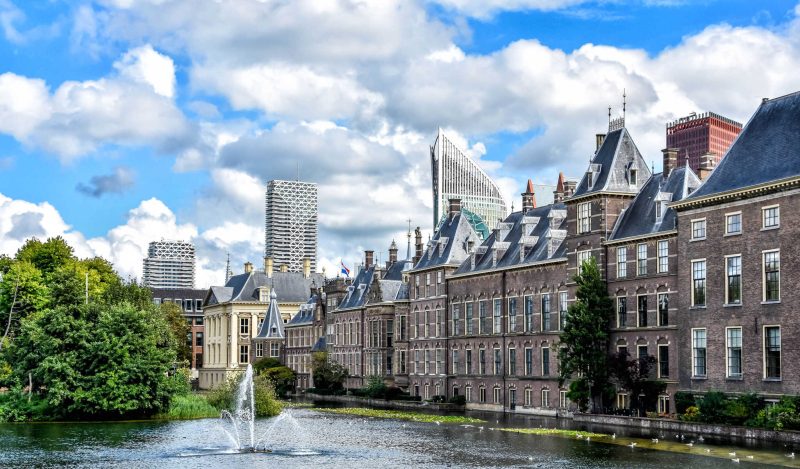 BY
HANS KOPPIES
One of the best places to raise children is The Netherlands. In several consecutive UNICEF reports the Netherlands ranked first for raising the happiest children among wealthy countries (2008, 2013, 2020). However, in the spring of 2020, The Netherlands became a harsh place for children and young people. The Dutch government adopted a one-size-fits-all policy handling the covid-19 pandemic, which did not spare the youngest and took a great toll on Dutch children. The Nobel Laureate Michael Levitt remarked that the Dutch policies would 'set the record for worst covid-response ever.'
'Intelligent Lockdown'
Unable to withstand the rising global panic, the Dutch government on March 16th 2020 announced an "intelligent" lockdown, a phrase coined by Prime Minister Mark Rutte.
Dutch society came to a halt. Offices, shops, restaurants and bars, libraries, sport facilities, as well as daycare centers, schools and universities were closed. The closure of schools was unexpected since the government's official advisory group, the medics-dominated Outbreak Management Team (OMT), advised against it, for a school closure would have a minimal effect on the spread of the coronavirus.
A reconstruction of events showed that the main reason the Dutch government closed schools was that the educational field started to panic about keeping schools open. Closing schools was a political decision to follow the panic, not a medical decision. Schools supposedly closed for three weeks. Three weeks became three months. Research by The University of Oxford (Engzell, et al. 2021) shows that during the first wave the average Dutch student learned next to nothing during homeschooling. Moreover, students whose parents were not well-educated suffered up to 60% more learning losses.
School Closure 'No Effect'
According to the Dutch equivalent of Fauci – Jaap van Dissel, chief scientist of the Dutch Health Agency (RIVM) and chairman of the Dutch OMT – the closure of schools in the spring of 2020 had "no effect." Media, experts and politicians paid no attention to evidence though. Children were portrayed as 'virus factories' and schools were depicted as 'unsafe' environments. Fear had a strong grip on the field of education and teaching unions exaggerated the risks of teachers in schools resulting in a drastic increase in safety demands.
The data was clear that not only did children not run any significant risk, but also that there was 'no evidence that children play an important role in SARS-CoV-2 transmission.' Still, a second lockdown would hit children. That second lockdown – now called a 'hard lockdown' – was announced on December 15th 2020. Schools closed again, this time advised by the OMT who had increased the number of areas it deemed itself expert on, on the basis of models, of course, proving Martin Kulldorff's point that lab scientists are no public health scientists.
Dutch minister of Health Hugo de Jonge caused a stir by explaining this intervention was meant to coerce parents to stay at home. The international children's rights organization KidsRights harshly criticized this policy: "The Netherlands has set a bad example internationally by closing schools during the corona pandemic to keep parents at home." This children's rights organization concluded that children were not a priority in Dutch corona policy and warned for the possible consequences.
As new insights on the negative impact of closing schools on children's lives emerged, governments from countries all over the world decided not to close them again in the future. Undeterred, the Dutch government closed schools again on December 18 2021, just long enough to deny children their traditional Christmas dinner at school with their classmates, a big event in the childhood of Dutch children.
The deteriorating mental health of Dutch children was striking. The Dutch Health Authorities (RIVM) published a disturbing report which stated that more than one in five (22%) teenagers and young adults between the ages of 12 and 25 seriously considered taking their own life between December 2021 and February 2022 during the third lockdown. From happiest in the world to suicidal in a matter of three lockdowns.
Record Low in Sports Participation
Not only were schools closed by diktat. For two years, sports facilities were also repeatedly forced to close. The restrictions were constantly changing, with as a low point banning parents from watching their child play sports outdoors. Once again, there was no scientific evidence that this would help minimize the spread of the virus. The result is a record low in sports participation nationwide. The Dutch Olympic Committee and the Dutch Sports Federation (NOC*NSF) were 'particularly' worried by the negative effect on young people's sports participation.
The Corona Pass
So no school and no sports. Another low point with regard to children was the corona pass (Coronatoegangsbewijs) that was mandatory from September 25th, 2021 for every Dutch citizen above 12. The corona pass was required for most social activities, such as going to the movies, attending a sports game with parents, or entering the canteen at sports club with teammates to drink tea or lemonade after the match.
Unsurprisingly, there was no scientific evidence that this intervention would reduce the spread of covid-19, but the Dutch government enforced it anyway. Crucially, the corona pass required vaccination, recovery from covid-19 or a negative result from a coronavirus test taken less than 24 hours before entry. So essentially, access to social life was used by the government to blackmail Dutch children into invasive medical procedures.
The madness continued, unsupported by evidence. At one point in time, outside playgrounds for children were closed. Parents were not allowed to enter swimming pools to dress their preschoolers before and after swimming lessons. In the winter of 2020-2021 the Dutch government even went as far as trying to regulate snowball fights, by dictating that only those from the same household were allowed to participate, and that their group could not exceed a certain number.
Neither sex nor the sea were exempt from the regulators. Young adults were advised which forms of sex were recommended, bearing the 1.5 m distance rule in mind. Drones were used to prevent people from gathering on the beach. To restrict the movements of young people even further, an evening curfew was introduced. It was not supported by any scientific explanation, just "boerenverstand" (common sense) as the advisory group OMT called it.
Restricting the lives of children and young people during the pandemic should require a great deal of evidence, as well as a risk-benefit evaluation. The Swedish government decided early in January 2020 that the measures in Sweden should be evidence-based. So it kept schools open, a decision supported by the evaluation of the Swedish Corona Commission in 2022. In Norway – where schools only closed briefly – the corona commission concluded in April 2022 that the Norwegian government had not done enough to protect children and that the measures regarding children had been excessive. The Norwegians essentially took the unethical initial decision to harm children without evidence and its authorities recognized that afterwards.
Sweden's approach to the pandemic contains inconvenient truths for the Dutch, which is why Dutch authorities ignored the evidence from Sweden (and from Norway). As the Swedish journalist and author Johan Anderberg states in the epilogue of his book The Herd:
"From a human perspective, it was easy to understand why so many were reluctant to face the numbers from Sweden. For the inevitable conclusion must be that millions of people had been denied their freedom, and millions of children had had their education disrupted, all for nothing. Who would want to be complicit in that?"
This year, my wife and I decided to spend our summer holidays in Sweden and after two years of often doubtful restrictions in our home country, the Swedish summer and the beaches of Skåne were a breath of fresh air. As a parent and a Special Needs Education Generalist (and former teacher of Physical Education) I am greatly impressed by the path chosen by The Swedish Public Health Agency and the Swedish Government as they remained focused on the health, well-being, and education of children in the process of policy-making. Anders Tegnell and his predecessor Johan Giesecke have tirelessly advocated for not disturbing the lives of children, and they have been proven right.
A very outspoken Giesecke gave his frank opinion on Swedish television: "I am a father and grandfather myself, and I feel if children are given the opportunity to receive a good education and that the risk for me to become infected with covid-19 would increase slightly, it is worth it. Their future is worth more than my future, and it's not just about my grandchildren, it's about all the children."
The successful Swedish approach shows that in many countries government policies met the criteria of child abuse. A key lesson for the future is that schools should not close again in similar circumstances. The Dutch government and the OMT failed the children of their country, a dark and shameful chapter in our history that future historians will surely not look favorably upon.
All expert knowledge and wisdom that has contributed to the health and well-being of Dutch children was thrown out of the window overnight in the spring of 2020. Children and young people were made to carry the burden in order to 'supposedly' protect adults.
As Sunetra Gupta and many others have stated, that is the precautionary principle turned upside down. The Danish-American epidemiologist Tracy Beth Høeg rightly condemned such policies, which were also pursued in the US, by calling them: Sacrificing children's health in the name of Health.
After two years of closing down children's lives, I firmly believe we owe it to children and their parents to make amends for the wrongs that were done to Dutch children. Above all, Article 3 of the Convention on the Rights of the Child should never be forgotten: "In all measures concerning children, the best interests of the child must come first." It is mind-boggling how quickly children's rights have gone out of the window worldwide. With disastrous consequences.
For children and young people a recovery plan should focus on repairing the damage done in education, recovering sports participation, and restoring the trust in the government and institutions that they can traditionally rely on for their health and their well-being. The Netherlands should be a safe haven for children, as it used to be. Pandemic preparedness also includes watching over children's health and well-being and in this regard the Dutch failed their children and young people. We should do better in the future. Much better.
Another Flub by the Fact Checkers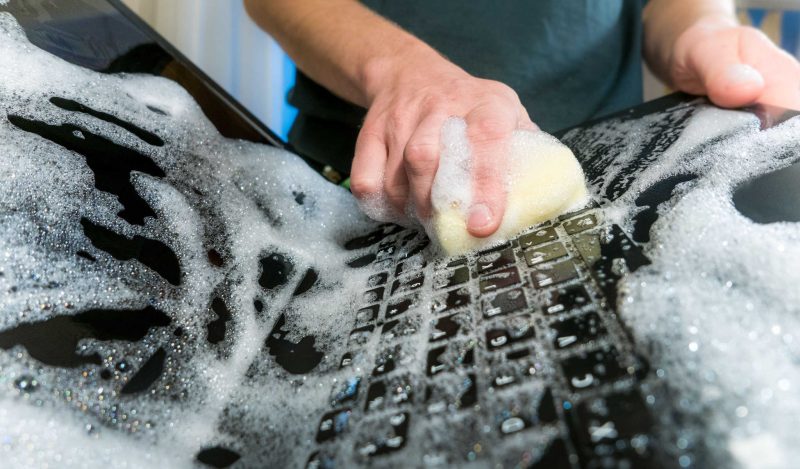 BY
THORSTEINN SIGLAUGSSON
Recently, Danish health authorities decided to stop making Covid vaccines and boosters available to the general population under the age of 50. Note, the general population, not absolutely everyone under 50.
This interesting development, and the fact that the rationale for this decision has not been properly explained, has clearly wrought havoc among those whose day job it is to protect the reputation of these medications.
Flora Teoh, the Science Editor of the "fact checking" website Health Feedback, has now written an article which supposedly refutes the standard summary of this decision, i.e., the Danish health authorities have banned vaccines and boosters for nearly everyone under 50. Teoh's article is a typical fact-checking piece. She starts by stating a claim – "Denmark banned COVID-19 vaccines for anyone under 50" – which she then proceeds to refute, but the problem is no one has made that claim.
Two sources are listed, although the "facts" being "checked" are both supposedly contained in a headline above a video and a tweet linking back to an article, not in the YouTube video and article themselves.
The first headline, which refers to a video by Clay Travis, reads: "Denmark Bans Covid Shot For People Under 50 Years Old." The second, which is a tweet posted on Toby Young's account linking to a piece by me in the Daily Sceptic, reads: "Denmark has banned the use of COVID-19 vaccines for people under 50 saying the benefits are too low. What it conspicuously fails to mention (though surely knows it) is that the risks are also too high."
Unfortunately, neither the headline or the tweet state what Teoh claims they state, namely, that Denmark has banned the covid shots for anyone under 50. The word "anyone" is crucial here. Instead, all that's being claimed is that the vaccines have been banned in general for people under 50 and the discussion that follows in both cases contains details on which under-50s are exempt from this ban.
And those are, in effect, headlines. Headlines routinely generalise and exaggerate the contents of the videos and articles they're flagging up. Let's take some examples:
"Food crisis if we ditch Russian oil," The Times claimed on September 19th, 2022, while the article itself details that this is in fact the opinion of one central banking institute. In other words, it is not a fact that ditching Russian oil means food crisis, it is the opinion of some.
"High-profile Dems silent when asked about housing migrants," Fox News said in a headline the same day. But if you read the main text it turns out this does not at apply to all high-profile Democrats, only a handful. If Fox had said "All high-profile Dems silent…" its headline would be wrong. But it doesn't, thus it isn't wrong. By the same token, while Denmark's ban on Covid shots for people under 50 applies to almost everyone, there are a few exceptions.
Headlines are headlines. Branding a video description or a tweet as "misinformation" because they contain condensed and generalised information, with a more detailed discussion in what follows, has nothing to do with checking facts. It's just about creating strawmen, especially when the "fact-checker" even distorts the quoted headline to make it fit her narrative. This is what Flora Teoh does in her article by adding the crucial word "anyone".
Teoh then moves on, claiming the Danish ban on vaccinations only applies to boosters. This is incorrect. The first section of the Q&A on the official website explains to whom COVID-19 vaccines should be made available in general, not just boosters:
Question: Who will be offered vaccination against COVID-19?
Answer: People aged 50 years and over will be offered vaccination. People aged under 50 who are at a higher risk of becoming severely ill from COVID-19 will also be offered vaccination against COVID-19.
Staff in the healthcare and elderly care sector as well as in selected parts of the social services sector who have close contact with patients or citizens who are at higher risk of becoming severely ill from COVID-19 will also be offered booster vaccination against COVID-19.
In addition, we recommend that relatives of persons at particularly higher risk accept the offer of vaccination to protect their relatives who are at particularly higher risk.
Before the start of the vaccination programme, the Danish Health Authority will publish guidelines for which persons aged under 50 are recommended booster vaccination.
This is the full list of the groups to whom the vaccination will be available. People under 50 who neither work in the service sectors mentioned, nor are at high risk of severe illness from COVID-19, are NOT eligible for vaccination. Vaccinating them is banned.
Then on to the boosters:
Question: Why are people under 50 not to be re-vaccinated?
Answer: The purpose of the vaccination programme is to prevent severe illness, hospitalisation and death. Therefore, people at the highest risk of becoming severely ill will be offered booster vaccination. The purpose of vaccination is not to prevent infection with COVID-19, and people aged under 50 are therefore currently not being offered booster vaccination.
People aged under 50 are generally not at particularly higher risk of becoming severely ill from COVID-19. In addition, younger people aged under 50 are well protected against becoming severely ill from COVID-19, as a very large number of them have already been vaccinated and have previously been infected with COVID-19, and there is consequently good immunity among this part of the population.
It is important that the population also remembers the guidance on how to prevent the spread of infection, including staying at home in case of illness, frequent aeration or ventilation, social distancing, good coughing etiquette, hand hygiene and cleaning.
Notice the words in the first question: "not to be re-vaccinated". This is a pretty definitive prohibition.
Flora Teoh then moves on with a number of claims which appear to be unsubstantiated or false:
She explicitly claims, referring to general vaccination, not boosters, that people "can still choose to get the vaccine if they wish". While this may have been the message last April, it is clear from the Q&A quoted above that for the general population under 50 this is no longer the case.
She claims the "benefits" of the COVID-19 vaccine "outweigh their risks", without providing any reference to support this statement, let alone acknowledge how research and real-life data already show how the risks in fact outweigh the benefits for younger age-groups, especially young males.
Discussing the reason the vaccination programme was halted last spring, Teoh says: "It was this level of high vaccine coverage, coupled with falling numbers of COVID-19 cases that enabled Denmark to stop broad vaccination efforts," quoting a CNBC story. The CNBC story, however explains that the immunity rested on not only vaccination, but also on natural immunity. Teoh fails to mention this crucial fact.
Claiming the COVID-19 vaccines are dangerous is a "false narrative" Teoh says. This is wrong. As studies have already shown, there are multiple risks associated with those vaccines, and for many groups the risk of vaccination is higher than the risk of the disease. Thus, they are dangerous for people in those groups.
Flora Teoh's article has nothing to do with checking facts or correcting wrong statements. All it has to do with is creating and then attacking strawmen, by distorting headlines, ignoring the crucial difference between headlines and the text they refer to, and presenting a number of unsubstantiated or false statements. Her "key takeaway" does not even address the issue in question – it is simply pure propaganda for the vaccines.
Republished from the DailySceptic