Rebels to auction off these St. Patrick's Day jerseys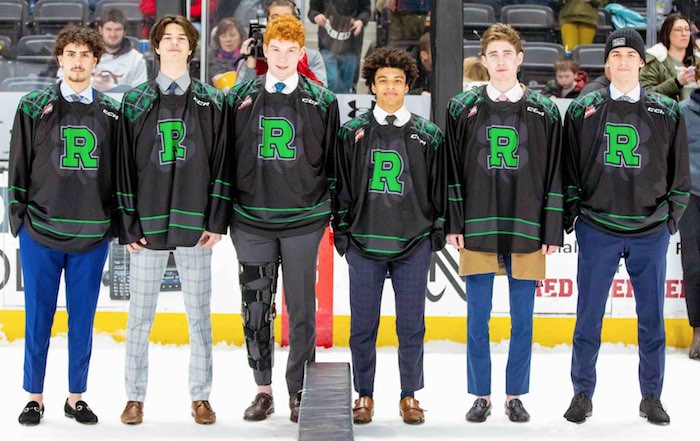 Photo by Red Deer Rebels/Rob Wallator
News release from the Red Deer Rebels
Rebels auctioning game-worn St. Patrick's Day jerseys
The Red Deer Rebels are counting on the Luck of the Irish to help raise money for a great cause.
When the Rebels take on the Swift Current on Friday, March 17, at the Peavey Mart Centrium, they'll do so while wearing limited edition "St. Patrick's Day" themed jerseys.
The black jersey features an Irish tartan pattern on the shoulders, Gaelic name and number font, and a green Rebels 'R' overtop a four-leaf clover.
The jersey auction will be conducted in-person at the Peavey Mart Centrium during Friday's game.
Also, three jerseys worn by Jace Isley, Ben King and Kai Uchacz will be available through online auction. A link for the auction can be found here (www.32auctions.com/RDRStPats). It will open at 9 a.m. on Friday, March 17 and close at 4 p.m. on Wednesday, March 22.
Proceeds from the jerseys go to support the Rebels Foundation for Education and Wellness.
Tickets for Friday's game (7 p.m.) can be purchased through Tickets Alberta.
Red Deer Polytechnic's Jenica Swartz named ACAC Indoor Track Runner of the Year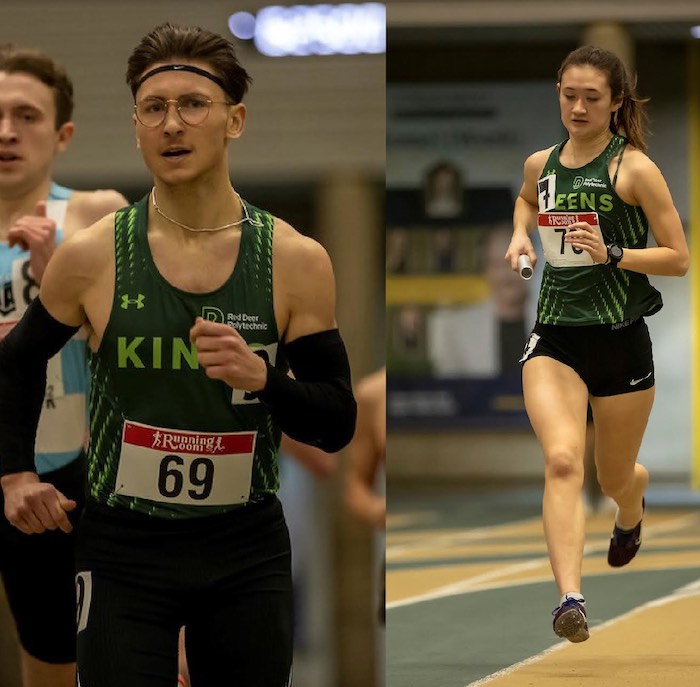 Jenica Swartz named Indoor Track Runner of the Year, Ethan Duret picks up an All-Conference Award
Red Deer Polytechnic and the Athletics department are pleased to recognize Jenica Swartz of the Queens Indoor Track Team as the Alberta Colleges Athletic Conference (ACAC) Female Runner of the Year and Ethan Duret of the Kings Indoor Track Team as he was named an ACAC All-Star.
Swartz was a crucial part of the Queens team winning their first-ever championship title in Indoor Track. Duret picked up multiple top-five finishes on the men's side at the ACAC championship.
Jenica Swartz (Queens Runner)
What a year it was for Jenica Swartz. It all started way back in August when she started training with the Queens Soccer and Cross-Country team. She was able to earn a gold medal in soccer and a bronze medal on the same weekend at the ACAC Soccer and Cross-Country Championship. Capping off the 2022 season, Swartz competed for the soccer team at nationals before flying to Medicine Hat for cross-country nationals where she ran the 6 km race that same morning and placed fourth. A few months later, she would help the Queens win the first-ever championship in program history in Indoor Track after picking up three individual golds, one silver and first place in both the relay events at the ACAC Championship held in Edmonton at the Butterdome this past weekend.
Head Coach Douglas Spicer explained that Swartz is an outstanding athlete and teammate.
"She leads by example in her training and competing in both cross-country and indoor track, along with being an integral part of the Queens Soccer program. It was a great pleasure working with Jen this year and watching her dominate the competition in her quiet, humble way."
Last season, Swartz broke her ankle and she had to have pins put in to repair the damage. Between the 2022/2023 cross-country and indoor track seasons, she had the pins removed and in the end, she came out on top in the 300m, 600m and 1000m events at the championship.
Swartz is a second-year student-athlete at Red Deer Polytechnic and is enrolled in the Bachelor of Science Pre-Med program. She was also named to the All-Conference team.
Ethan Duret (Kings Runner)
Ethan Duret is a second-year student-athlete with the Kings Indoor Track and Cross-Country team. He is from Red Deer and went to high school at Notre Dame Ecole Secondaire where he ran for their cross-country and track team before moving over to the Polytechnic. He is a five-foot-nine runner and is enrolled in the Bachelor of Commerce program.
Earlier in the Indoor Track season at the Grand Prix hosted by Red Deer Polytechnic, Duret earned himself two first-place finishes and a gold and bronze medal in both relay events. At the Championships, it was a much different story, Duret could not find the podium in the individual events but helped his team to a bronze finish in the 4x200m relay. He ended his weekend with two fifth-place finishes in the 300m dash and 600m run.
Spicer said he is a terrific athlete who is well-suited for indoor track, as he has natural speed, along with the endurance that he developed during the cross-country season.
"Although he did not finish in the top five in cross-country, he trained hard and developed a solid aerobic base which we refined during indoor track. This added more speed and endurance which suited his 600m and 1000m races in particular. Ethan is a goal-setter who asks a lot of himself and works hard to achieve his goals."
Duret will also be graduating from the program following the end of the academic year.
Job opportunities: Red Deer Primary Care Network hiring a Support Nurse and a Pharmacist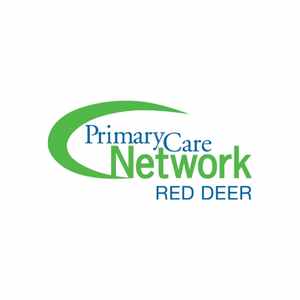 Please forward these postings to potential applicants
Support Nurse
(Panel Manager/Practice Facilitator)
Temporary Full Time Position (1 year with possibility to extend)
Our Support Nurses are excited about being part of an innovative organization that puts patients first. Continuous quality improvement is in our DNA.
A day in the life of a Support Nurse at the Red Deer Primary Care Network includes:
 Identifying patient panels with physicians and clinic staff
 Collaborating with a team of RDPCN family physicians and other health care professionals to engage, encourage and support patient health
 Prevention and health promotion through routine screening according to guidelines
If you:
 are a Licensed Practical Nurse
 hold membership in good standing with CLPNA,
 have experience with excel and word,
 Mandatory COVID-19 immunization policy in effect.
Act Now. APPLY
See our website for full job description. Submit your curriculum vitae to [email protected] or by fax to 403.342.9502
Only candidates selected for an interview will be contacted. Open until suitable candidate is found
Pharmacist
(0.8 – 1.0 FTE Permanent)
We are seeking a qualified Pharmacist with exceptional communication skills to fill a permanent 0.8-1.0 FTE. The Pharmacist will enhance primary care through the provision of services for patients in the patient's medical home. Within the generalist pharmacist role, you will provide pharmacy services to the population of patients seen by the family physician. Areas of focus include structured medication reviews relating to chronic pain management and geriatric assessment, as well as other medication.
We are looking for someone who has:
 A multidisciplinary team philosophy.
 Recent complex care clinical experience
 Must have strong values towards teamwork and interpersonal skills.
 Excellent knowledge of community resources.
 Current professional registration
 Mandatory COVID-19 immunization policy in effect.
Act Now and Apply
Submit your curriculum vitae to [email protected] or by fax to 403.342.9502
Only selected candidates for an interview will be contacted.