Rebels are home tonight – Food and beverages available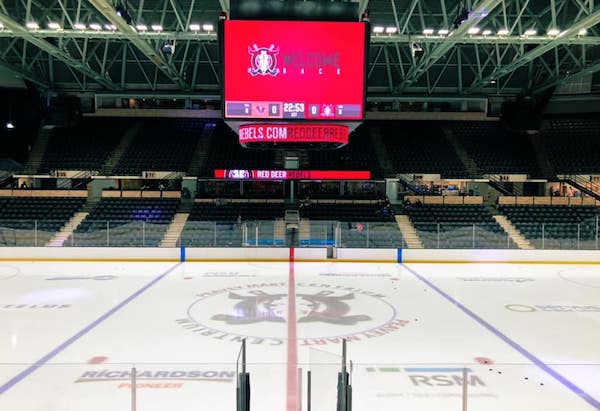 News release from the Red Deer Rebels
Finally, a home game! We're happy to welcome everyone back to the Peavey Mart Centrium tonight, as we take on the Brandon Wheat Kings at 7PM.
As per AHS and Government of Alberta restrictions, presently, no food and beverage items are permitted in the arena bowl or concourse. However, we have found a solution until the restriction is removed! During the game and intermission, fans can enter the Parkland Pavillion behind Section W, where canned beer/ciders/seltzers/soda, along with burgers, ice cream sandwiches, brisket sandwiches, and other items will be available. Seating is provided for 500 fans, via tables of 10. As per regulations, food and beverage must only be consumed while seated. The space will be open postgame as well, with alcohol sales ending at 10:00pm.
We are thankful for Westerner Park's efforts in working with AHS to provide this opportunity. We anticipate this service being available until the restriction has been lifted.
As a reminder, this past Wednesday's home game vs. Prince Albert has been rescheduled to Monday, January 17 at 7pm!
Other rescheduled games include… Jan. 7 vs Edmonton is now Feb. 22, and Jan. 8 vs Lethbridge will be played on Mar. 28.
Merrick Sutter
Sr. Vice President, Red Deer Rebels Hockey Club
Mayor Johnston responds to Provincial announcement about transition of OPS operations to AHS run mobile site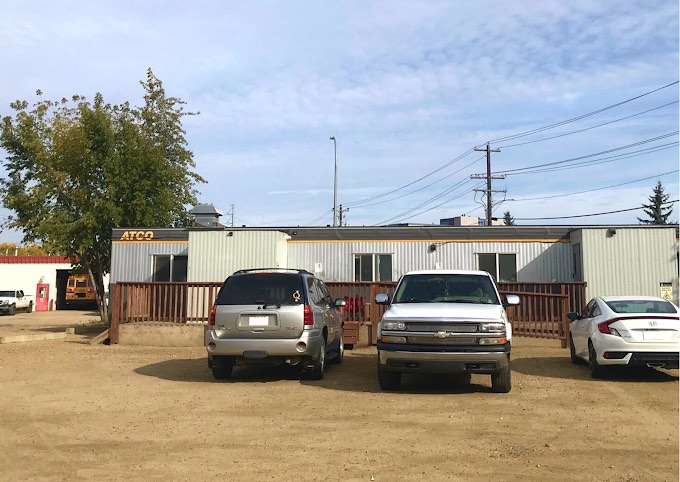 The Provincial Government has announced its intention to transition the current Overdose Prevention Site (OPS) in Red Deer from a privately run facility to an Alberta Health Services operated mobile site.

The Overdose Prevention Site (OPS) has been operated by Turning Point since October 2018 when it opened its doors as a temporary health service. At this time, the Province of Alberta will begin transition of the current operations from a privately operated site to a provincially run mobile service.

On behalf of Red Deer City Council, I want to assure our citizens that we remain committed to working with the Province of Alberta to build Red Deer as a recovery community.

We appreciate the leadership of the Province of Alberta in this area. We thank Turning Point for their years of service and the lives saved over the past several years. Ensuring the safety and wellbeing of Red Deerians is a top priority, and we are confident this new AHS-Operated mobile site will continue to meet the needs of our residents.

I also want to extend a formal apology to Turning Point and the service providers in our community who learned about the transition after overhearing one of our City Council members talking with a provincial colleague about it in the community. We know this is unacceptable, we apologize.
Red Deer Mayor Shares Message on Mentoring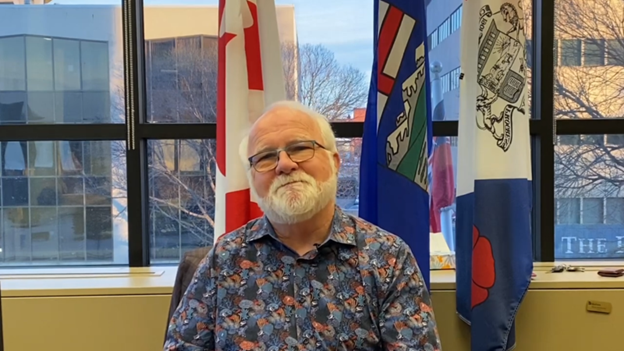 In an effort to help Youth HQ and Big Brothers Big Sisters recruit more mentors for the kids on their waitlist, Red Deer Mayor Ken Johnston took a moment to record a video and speak on the matter:
There are currently over 70 kids in Red Deer on a waiting list, hoping for a mentor.
Anyone looking to become a mentor can visit the Youth HQ website, or reach out directly to Volunteer Resources Coordinator, Janessa McCormack via email at [email protected]
Big Brothers Big Sisters has been active for over 100 years. The organization came to the Red Deer & District region in 1976 and has been at work in this community ever since. Several programs and services are available to young persons and their families, including in-school mentoring.