RDC Set To Begin Series Of Game Writing Workshops December 11th
By Sheldon Spackman
RDC's Scripts at Work Series is set to branch off into a new direction this winter. That direction would be the genre of Game Writing.
RDC officials say Scripts At Work, which has been running for 12 years, has traditionally focused on playwrights, but it is branching out this year to give new and aspiring game writers an opportunity to learn their craft.
Tanya Ryga is the Scripts at Work Coordinator and Theatre Performance and Creation Instructor at RDC and in a release, says "The gaming world has become a huge industry in the past 10 years, and writing is an incredibly important part of this," adding, "Role play games need stories that have complex worlds and characters, as well as many different types of quests, which are determined based on what the user selects."
Dan Whiteside is RDC's Communications Instructor and will lead the Game Writing Sessions. He was a game writer for BioWare for five years before becoming a full-time Communications Instructor at RDC in 2011 and has also taught screenwriting for the Motion Picture Arts program for the last three years. Whiteside says "This will be a very interesting and informative series for people who want to learn about game writing," adding, "Participants don't need to have any experience with game writing, and they will be able to learn through instruction, examples, group work and individual work."
The Scripts at Work – Game Writing Workshops take place Sunday, December 11th, January 15th, January 29th, March 5th and March 19th.
The New York Times Finally Admits to the Harm Done to Children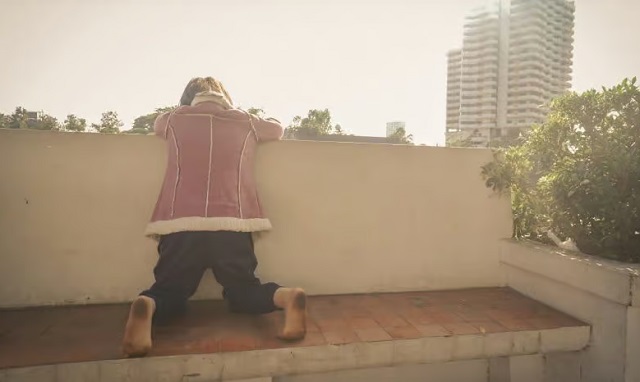 BY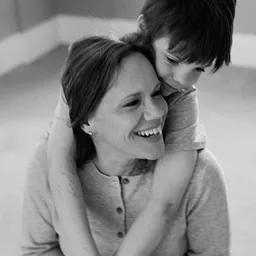 JENNIFER SEY
The New York Times published an op-ed over the weekend entitled "The Startling Evidence of Learning Loss Is In." Here's the second paragraph:
The evidence is now in, and it is startling. The school closures that took 50 million children out of classrooms at the start of the pandemic may prove to be the most damaging disruption in the history of American education. It also set student progress in math and reading back by two decades and widened the achievement gap that separates poor and wealthy children.
For anyone who has been paying even a modest amount of attention for the past 3 ½ years, the evidence is anything but startling.
People often ask me, and even more so since this "startling" piece hit the digital airwaves: "Don't you feel redeemed?"
In fact, it's hard to describe how angry this "revelatory" piece of writing makes me. More than 3 years too late, the New York Times has now given permission to acknowledge what was obvious from the beginning. But if you dared to say so in 2020, or 2021, or even 2022, you were smeared with all sorts of career-ending ad hominem attacks, including but not limited to: racist, eugenicist, ableist, science-denying alt-right Trumper, flat earther and sometimes Nazi.
So no. I don't feel grateful that the New York Times has finally deemed this subject acceptable to talk about when the damage has already been done to both American children and those dissenters who challenged the fear-mongering, and data-denying mainstream narrative with actual science and facts.
Furthermore, this "journalistic" outfit fails to acknowledge their own complicity in these devastating results.
It was clear what would happen all along, but the New York Times failed to interrogate the issue and instead published "the science" as determined by Big Pharma press releases, teachers' unions, and government leaders cowing in the face of public health bureaucrats.
My first writing on the subject was this in February 2021, but I had started pushing back from day one — March 2020 — in my own community, on news programs, on social media, and with open schools rallies, like the one pictured here from December 2020.
There were times I felt like I was going insane because it was all so patently clear what was happening and would only be made worse the longer schools stayed close: the learning loss; the disengagement from education overall; the depression and anxiety and suicidality due to severe isolation (often summarized as "mental health impacts"); the chronic absenteeism that would inevitably come because when you tell kids that their education isn't important – isn't a societal priority – well, they will believe you; the dropout rates; the graduating without being able to read; the abuse at home; the loss of community and hope.
But the more we sounded the alarm bell the more we were demonized.
Unsurprisingly, the poorest, most vulnerable children were harmed the most. Which is also clearly what was going to happen from the outset if you exercised even a modicum of common sense. Because, despite the wealthy hordes in Los Angeles and New York City shrieking about how We're all in this together! –from their fancy balconies in the Hollywood Hills and the acreage of their Montana vacation homes — they also hired private tutors and formed learning pods with hired help to guide their kids and make sure they stayed on track. And, their children returned to their $60k a year private schools in the fall of 2020, a year before those who couldn't afford the luxury of in-person education.
It was poor and low-income children who were left home alone to navigate "Zoom school" while their parents worked hourly wage "essential" jobs. And it was poor and low-income children left home to take care of younger siblings. Or find community – and trouble – outside of school. It was poor and low-income children who missed meals by not being in school, who didn't have WIFI that worked, who didn't have adult intervention and oversight that happens in school.
But no child was immune to the impacts. Just when adolescents are meant to be individuating from their parents, they were forced to be at home, alone, relying on screens for any sense of connection to their peers. They missed out on proms, football games, debate club, youth sports, graduations, and all of the small everyday milestones that make a teen's life. And they were given no hope that it would ever end because it just kept going and going. In some states students experienced disruption to their schooling for as long as 19 months.
And even then, when they finally returned to school full time, they suffered under onerous restrictions including masking, distancing, testing, periodic closures, and no extra-curricular activities.
Furthermore, young people were made to feel like horrible monsters if they struggled with this isolation. They were called selfish grandma killers if they yearned for their friends or wanted to celebrate their graduations. They were made to feel shame for being human. Is it surprising that record numbers of young people were thrown into depression, anxiety, eating disorders, suicidal ideation, drug use, and sometimes, even suicide?
It's nice that the New York Times has caught on now. But in this accurate oh-so-too-late piece, they fail to acknowledge their own complicity in extending and furthering the devastating, ineffective, and morally abhorrent school closures during 2020-2021, with restrictions to children continuing for more than a year after schools actually opened everywhere in the Fall of 2021.
They elevated the voices of those who furthered fear with a schools needs to be closed or else all the children and teachers will die hysteria.
Science reporter Apoorva Mandavilli persistently stoked fears about the danger of Covid to children and downplayed the significant risks of keeping them at home, "learning" on screens, isolated from their peers.
In October 2021, just as children across the country were heading back to school, Mandavilli exaggerated the number of children hospitalized for Covid by 14x, or 837,000 cases.
She continued to stoke unwarranted fear just when kids were going to get a semblance of their lives back, at a time when adults had been going to bars and dance clubs and sports stadiums for over a year.
Was her intention to encourage school districts to shut down again? Who knows. Certainly, she got the numbers way way wrong. She was so caught up in the fear-furthering hysteria — having participated in it for a year and a half at that point — she must have lost the ability to count.
Certainly, there was ample evidence that kids were at little to no risk, nor had they been since the very beginning. But any suggestion — with data cited — that Covid was not in fact dangerous to kids, was deemed "Covid denialism" by Mandavilli.
This is a science reporter for the New York Times, folks, not some Twitter rando. Her articles and Tweets carried real weight and influence.
The New York Times failed to interrogate the issue of closed schools during Covid in real time. They platformed fear-mongers and silenced, vilified, or just ignored dissenters, which included renowned doctors and scientists who dared to challenge the mainstream narrative like those featured in the pages of this publication.
The New York Times consistently published government and Big Pharma issued press releases as if they were journalism. They platformed the spokespeople of these entities and their paid influencers furthering unwarranted fear and packaging it as "the science."
If a normie like me could read and interpret the data available since March 2020 and know that not only would closed schools be incredibly harmful to the most vulnerable children, but that their risk from Covid was thousands of times less than an elderly person, then certainly the science desk at the New York Times should have been able to do so.
Simply pushing the narrative that "everyone was at equal risk" was journalistic malpractice.
The news organization needs to go so many steps further than this op-ed.
They need to apologize for their untruthful, damaging reporting which gave cover to government leaders in refusing to open schools and teachers' unions in refusing to return their members to the classroom.
They need to apologize for smearing those of us who challenged. We didn't just suffer reputational harm and hurt feelings. We lost friends, our communities, our jobs, in some cases. And our voices were not part of the necessary societal discussion that needed to happen but didn't. Because the New York Times presented one viewpoint — kids are at terrible risk and schools need to stay closed — as the undisputed "science." As inarguable fact. Anyone who dissented was clearly an insane, selfish, and very dangerous lunatic.
Lastly, after apologizing to both the children harmed and the dissenters dragged through the mud, the New York Times needs to pursue this story relentlessly. So that children get the help they so desperately need and deserve.
And so that it never happens again.
Catholic school board members oust fellow trustee for opposing LGBT agenda, talking to media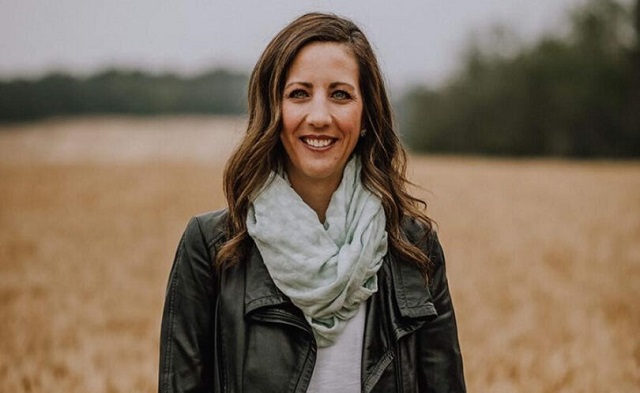 One of Monique LaGrange's fellow trustees said she 'violated the Trustee Code of Conduct by speaking to the media about what the Board did and about gender ideology.'
A Canadian Catholic school trustee opposed to extreme gender ideology and who compared the LGBT agenda targeting kids to that of "brainwashing" Nazi propaganda has been "disqualified" from her position after her fellow board members voted her out because she spoke to alternative media.
On Tuesday, the Red Deer Catholic Regional Schools (RDCRS) board of directors voted 3-1 to disqualify Trustee Monique LaGrange. As a result of being voted out, LaGrange later resigned from her position.
LaGrange's lawyer, Alberta-based attorney James Kitchen of Liberty Coalition Canada, told LifeSiteNews that the RDCRS voted to kick her out "pursuant to section 87 of the Education Act (disqualification)."
Kitchen said that one of LaGrange's fellow trustees "submitted a second complaint that Monique had violated the Trustee Code of Conduct by speaking to the media (specially Laura-Lynn and Talk Truth) about what the Board did and about gender ideology."
On September 26, the RDCS passed a motion to mandate that LaGrange undergo "LGBTQ+" and holocaust "sensitivity" training for her social media post.
One of her fellow trustees had complained that because she spoke to the media against gender ideology, after she was ordered to undergo the training, she should be "disqualified."
LaGrange said that her being disqualified shows that "Alberta has an abuse of power happening, beginning at the lowest level of politics," in comments made to alternative non-legacy media.
She added that she hopes her removal "motivates Albertans to step up and replace these woke boards in our province."
LaGrange said she will continue to "move forward and defend our families, our children and our freedom."
LifeSiteNews contacted LaGrange for additional comment and will later provide more information on her ousting.
In a media statement yesterday, the RDCRS said that LaGrange had violated "sanctions issued on September 26, 2023, and further violations of Board Policy and the Education Act."
"As a result of the disqualification, as per Section 90 of the Education Act, LaGrange resigned from her position this morning. Effective today, Mrs. LaGrange is no longer a member of the Red Deer Catholic Regional Schools Board of Trustees," the RDCRS noted.
The RDCS did not specify which sanctions LaGrange had violated.
LaGrange initially came under fire when she posted to social media in September an image showing kids in Nazi Germany waving swastika flags during a parade, with the bottom of the post showing an image of kids waving LGBT "pride" flags along with the text, "Brainwashing is brainwashing."
After her post went viral, calls for her to step down grew from leftist Alberta politicians and others. This culminated in her removal as director of the Alberta Catholic School Trustees' Association (ACSTA).
LaGrange was elected in 2021 and said about being kicked out of the ACSTA that it was "unfortunate that ACSTA decided to make a rash decision to remove me, refusing to acknowledge that the heart of my message was to protect our children and to nourish their God-given identities."
LaGrange to fight her removal
Kitchen told LifeSiteNews that as far as the next steps for LaGrange, they are looking to have her disqualification reviewed by a court.
They want a "Judicial review application to the Alberta King's Bench," Kitchen said.
"We will be doing that here in December," he said.
When it comes to LaGrange's social media post, which has been removed, she said that the post was about protecting kids, not hurting them, saying her meme was "centered around indoctrination and how children are vulnerable to evil agendas (agendas coming from organizations like Planned Parenthood, the UN or SOGI 123) filtering through culture."
"This meme is not comparing or attacking the LGBTQ community, it is about protecting our children and keeping parents as the primary educators," she added.
There has been growing opposition in Canada to the teaching of radical transgender ideology in schools, which not only impacts children but also those in education who voice their opposition to such teaching.
In recent months, many concerned Canadians have protested LGBT indoctrination in the nation's schools. In September, thousands from coast to coast participated in the Million Person March.
Extreme leftists trying to push their LGBT agenda in the classrooms has led to the conservative-led governments of Saskatchewan and New Brunswick implementing parental consent policies into law.
Saskatchewan, under Premier Scott Moe, recently passed a new policy protecting parental rights that states parents must be told if their child changes "genders" at school.
Moe followed the example of New Brunswick Premier Blaine Higgs, who was condemned earlier this year by LGBT activists for reviewing the province's "gender identity" policy that allowed schools to hide students' "transgender" status from parents.
Under the new policy, teachers need parental consent to use different names or pronouns for students younger than 16.
At its recent AGM, members of the ruling United Conservative Party (UCP) under leader Danielle Smith passed a host of resolutions calling for parental rights to be protected.
Smith told 3,800 UCP members that she unequivocally defends parental rights, saying society depends on "strong and nurturing families" and parents are the "primary caregivers and educators" of their children.
Conservative Party of Canada (CPC) leader and MP Pierre Poilievre recently blasted what he called "radical gender ideology" targeting kids in public schools.
While LGBT activists have gone after the likes of Higgs and Moe for their slight pushback against gender ideology, a recent Leger poll has shown that Canadians in general favor parental rights in education, especially regarding the material being shared with children.