RCMP Looking to Hire More Female Officers
We're Hiring – Attend the "Women in Policing" Career Presentation
(Edmonton) – The RCMP is looking for motivated and dedicated women to join our team. Learn how you can be part of Canada's national police force at a special recruiting presentation for women.
From Constable to Commissioner, anything is possible for the proud and dedicated women who serve in this historic organization. Since 1974, women have made significant contributions as RCMP officers in every part of Canada and around the world. They have a positive impact on the community while enjoying vast opportunities for growth and development in dozens of specialized units.
At present, 21.5% of RCMP police officers are women. The RCMP is committed to increasing the number of female officers to 30% to better represent the communities we serve across the country.
A "Women in Policing" Career Presentation is a unique opportunity to meet with recruiters and hear real life career experiences from female police officers who are proud to wear the RCMP uniform. A recruiting officer will also outline the process to apply, the benefits and rewards of a career in policing, provide advice and answer questions. The presentation is on:
Tuesday, May 15th, 2018, 6:30 pm
RCMP Edmonton K Division
11140 – 109 Street, Edmonton, Alberta
The RCMP is looking for people from across the country to join Canada's national police service. If you or someone you know is thinking about becoming a police officer with the RCMP, visit rcmpcareers.ca.
Quick Facts
Competitive salary and benefits: RCMP police officers have great salary potential and standard force benefits include medical, dental, and life insurance, and the best maternity and parental allowances in the country.
Guaranteed employment after graduation: Once you've graduated from the Royal Canadian Mounted Police Academy, you immediately start your career in General Duty Policing.
Over 150 career specializations: After only three years of General Duty Policing, you can explore a vast range of specialized career paths.
Paid cadet training: Cadets at the Royal Canadian Mounted Police Training Academy receive paid training from their very first day.
Travel and development opportunities: You will begin your career by working in Canada and may have the opportunity to work abroad in Foreign Missions, or in specializations ranging from Forensics to Cybercrime Intelligence.
Pre-Posting: To meet organizational needs, applicants from British Columbia, Alberta, Saskatchewan or Manitoba will have the opportunity to select their home province for their first post following graduation. The RCMP's operational needs will continue to determine the exact location of a posting. Applicants willing to relocate anywhere within Canada will still have that option and their relocation will also be based on organizational needs.
Quotes:
"A career with the RCMP offers the chance to have a daily positive impact on Canadian communities.
Female and male police officers bring different perspectives to policing that provide a balanced approach to resolving problems and developing relationships with the communities we serve. We believe that the more diverse we are when it comes to gender, ethnic background, religion or sexual orientation, the better we are able to serve all Canadians.
The RCMP has been keeping communities safe since 1873. To do our job, we need highly motivated team players who possess strong leadership abilities from a wide range of backgrounds. A uniform with your name on it is waiting for you."
— Constable Penelope GAVIN, Royal Canadian Mounted Police
Read more stories on Todayville.com
Civil rights group says Vancouver has at least one secret police station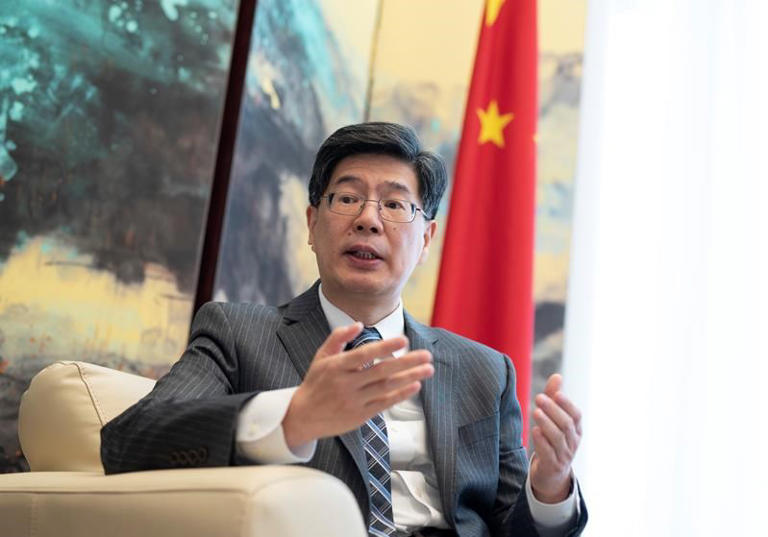 VANCOUVER — A Spanish civil rights group says Vancouver has at least one secret police station operated by Chinese authorities.
The group Safeguard Defenders said in a report in September that there were Chinese police operations around the world, including three in Toronto, and an updated report names another 48 locations.
Safeguard Defenders, a not-for-profit human rights group, said two of the new locations are in Canada: one in Vancouver and the second unknown.
The group's previous investigation looked into the expansion of "long-arm policing" and transnational repression imposed by the Chinese government.
Its latest report, titled "Patrol and Persuade," gathered more evidence on how these police station function and their "persuasions of return" strategies, the group said in its report.
"Patrol and Persuade also documents the silent complicity of a number of host countries, instilling a further sense of fear into targeted communities and severely undermining the international rules-based order," Safeguard Defenders said in an online statement.
Its previous report alleged employees from the overseas police system use intimidation and threats to enforce the "involuntary" return of immigrants back to China for persecution.
The group claimed that between April 2021 and July 2022, Chinese police "persuaded" 230,000 claimed fugitives to return to China.
No one from the Chinese Embassy was immediately available for comment on the new information, but it has previously described the offices as volunteer-run service stations to process things like driver's licences.
The report said the newly documented Vancouver-based police station is being operated by authorities from Wenzhou, a port and industrial city in China's Zhejiang province.
It said most of the newly documented stations were set up starting in 2016, directly refuting the government of China's previous statements that the operations were started in response to the COVID-19 pandemic.
"New information shows at least one illegal 'persuasion to return' operation run through the Wenzhou station in Paris, France; and at least 80 cases where the Nantong overseas police system assisted in the capture and/or persuasion to return operation," the report said.
The group claimed their work prompted at least 12 countries, including Canada, to launch investigations into local police stations.
A series of recommendations have been listed by Safeguard Defenders for all governments to consider, such as educating local law enforcement on the methods used by the operators and imposing costs on entities and individuals involved in the repression efforts.
Prime Minister Justin Trudeau said last month he raised the issue of interference directly with Chinese President Xi Jinping at the G20 summit in Indonesia.
Xi later berated him for informing the media about their conversation.
The RCMP said in early November that it is investigating the issue, and officials told MPs in early October that they were aware of the claims by the group.
This report by The Canadian Press was first published Dec. 5, 2022.
This story was produced with the financial assistance of the Meta and Canadian Press News Fellowship.
Nono Shen, The Canadian Press
Suspect in massive fentanyl bust arrested in Edmonton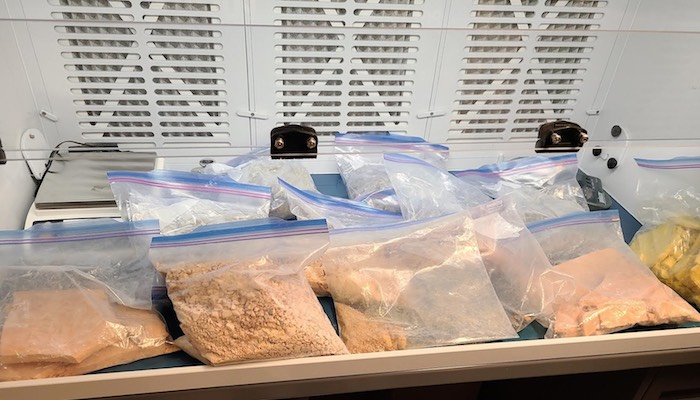 Release from Alberta RCMP on behalf of Saskatchewan RCMP
Over 10 kgs of fentanyl seized after SK RCMP WEST arrest male wanted on multiple warrants
In the Summer of 2022, the Saskatchewan RCMP Warrant and Enforcement Team (WEST) launched an investigation into the arrest of a 42-year-old Kurt Miller who was wanted on 25 outstanding charges.
Miller was wanted on warrants for his involvement in an incident back in May 2020. The Saskatoon RCMP F-SOC (Federal Serious and Organized Crime) team executed a search warrant near Biggar, SK, and an RCMP ERT (Emergency Response Team) officer was injured after shots were fired by the suspects. Miller was arrested on his outstanding matters but failed to appear at his final court proceedings.
Read more: https://www.rcmp-grc.gc.ca/en/news/2020/saskatchewan-rcmp-federal-serious-and-organized-crime-lay-drug-trafficking-charges
Saskatchewan RCMP WEST working in conjunction with the Regina Police Service, Alberta RCMP, the Edmonton Police Service, Swift Current Saskatchewan RCMP Trafficking Response Team (STRT), RCMP were able to determine that Miller may be in Alberta and actively involved in crime.
On Nov. 1, WEST, along with officers from Moose Jaw RCMP CRT (Crime Reduction Team) and Saskatoon F-SOC deployed to Red Deer, AB, worked in collaboration with the Red Deer ALERT (Alberta Law Enforcement Response Team) and corroborated information to better locate and identify Miller's whereabouts and activities. Based on all the information gathered by investigators, Miller was believed to be in the city of Edmonton.
The following day, WEST deployed to Edmonton in an effort to locate Miller. Officers conducted proactive patrols and canvassed the areas Miller was believed to have been seen.
On Nov. 3,2022, at 10:00 p.m. WEST was conducting patrols in Edmonton when they observed a male suspect exiting a trailer and placing bags in a vehicle before departing in it. WEST stopped the vehicle along the intersection of 82 Ave and 105 Street. Officers located Miller in the rear seat and he was taken into custody. The driver and female passenger were also taken into custody and released shortly after.
A search of the vehicle incidental to arrest revealed a suitcase and duffle bag containing drug preparation equipment and approximately 10.6 KG of suspected Fentanyl. The Strathcona County RCMP General Investigation Section was advised and have taken carriage of the drug investigation.
As a result of this investigation 42-year-old Kurt Miller of Brownlee, SK, has been charged with the following offences under theControlled Drugs and Substances Act (CDSA) in addition to his outstanding warrants for his arrest:
Trafficking 5(1) CDSA;
Possession for the Purpose of Trafficking 5(2) CDSA; and
Possession of equipment for use in production of substance 7.1(1) CDSA.
Miller was transported back to Saskatchewan to appear in court for his outstanding warrants in relation to the F-SOC investigation. He is scheduled to appear in court in Saskatoon on December 9, 2022, at 11 a.m.
"In this investigation, we seized over 10 kg of fentanyl which had the potential of reaching communities across Saskatchewan and Alberta. Approximately 2 mg of this substance is considered a lethal dose depending on a person's body size, tolerance and past usage. Our communities are safer because of this drug seizure and the dismantlement of this trafficking operation," says Superintendent Glenn Church, officer in charge of the Saskatchewan RCMP's new Saskatchewan Enforcement Response Team (SERT). "This investigation is an example of excellent collaboration between our specialized Saskatchewan RCMP teams and municipal and provincial partner police agencies. Removing illicit drugs from the street and preventing it from reaching our communities continues to be a top priority for the Saskatchewan RCMP."
Background:
The Saskatchewan Enforcement Response Team (SERT) consists of Saskatchewan RCMP's Crime Reduction Team (CRT) and Warrant Enforcement Suppression Team (WEST), as well as the Saskatchewan Trafficking Response Team (STRT). SERT will help the Saskatchewan RCMP continue to fulfil its mandate as the province's police force – keeping our communities safe.