Provincial report recommends doubling support and making STARS sole air ambulance provider
Helicopter Emergency Medical Services Report released
A report on Alberta's helicopter emergency medical services looks at existing services, gaps in coverage, best practices and procedures, and funding models.
Over the coming months, the Government of Alberta will evaluate the report and consult with helicopter emergency medical service (HEMS) providers before making any final decisions.
The Helicopter Emergency Medical Services Report has 11 recommendations, with the three main recommendations being:
Single provider: Shock Trauma Air Rescue Service (STARS) would become the dedicated helicopter emergency medical service provider for the province. STARS would work with other helicopter emergency medical providers to ensure consistent, safe coverage across Alberta. Provincial funding for STARS would rise to 50 per cent of their operating budget (from the current 23 per cent).
Legislation: A new air ambulance regulation would establish consistent deployment, operational, clinical and aviation standards.
Dispatch integration: The dispatch of STARS would be integrated with other emergency medical services to allow for the best use of all services to achieve the most efficient response.
"Thank you to the HEMS providers and community leaders who provided their perspective on the delivery of helicopter emergency medical services in Alberta. We all agree that in life-threatening situations, Albertans need to know that they can get the help they need – no matter where they are. We will be reviewing the report further and consulting with HEMS providers in the coming months to determine next steps."
Quick facts
Helicopter emergency medical services are essential when ground ambulances cannot reach Albertans during a medical emergency or they are unable to reach them in a safe and timely manner.
Alberta Health Services is responsible for the delivery of emergency medical services across Alberta, including ground, fixed-wing and helicopter ambulances.
Currently, Alberta Health Services provides about $8.4 million per year to helicopter emergency medical services funding.
Approximately 1,450 helicopter flights take place each year; 7,300 are flown using fixed-wing aircraft.
The three main helicopter service providers that support emergency medical services are:

STARS (Shock Trauma Air Rescue Service)

Bases are located in Calgary, Edmonton and Grande Prairie.
In 2019-20, STARS flew 1,255 missions (about 92.6 per cent of all missions).
STARS covers 90 per cent of Alberta's rural and remote population without refuelling from its current base locations.
STARS is the only provider that delivers critical care level service on 24-7 dedicated helicopters with advanced life-support equipment.

HALO (Helicopter Air Lift Operation)

Based in Medicine Hat, it serves southeast Alberta.
In 2019-20, HALO flew 38 missions (about 2.8 per cent of all missions).

HERO (Helicopter Emergency Response Organization)

Based in Fort McMurray, it serves northeast Alberta.
In 2019-20, HERO flew 62 missions (about 4.6 per cent of all missions).
Currently, there are no regulations guiding the standards of air ambulance medical services in Alberta.
Cenovus Energy to buy remaining stake in Toledo refinery from BP for $300 million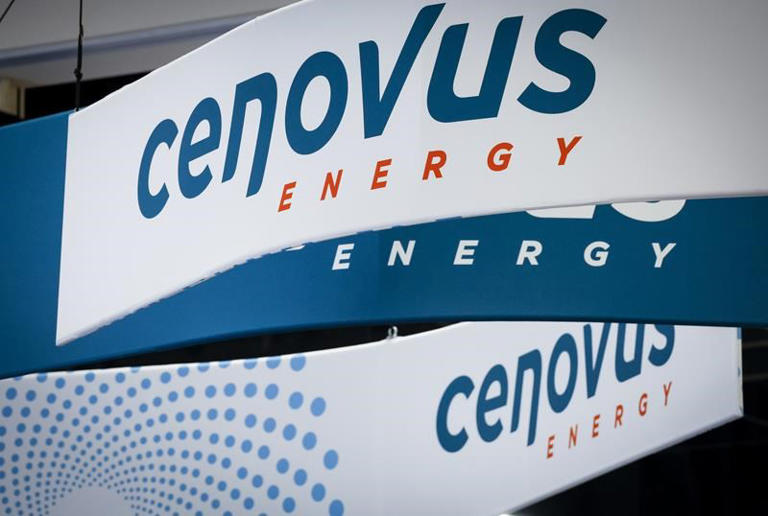 CALGARY — Cenovus Energy Inc. has reached a deal with British energy giant BP to buy the remaining 50 per cent stake in the BP-Husky Toledo Refinery for $300 million.
The Calgary-based oil producer has owned the other 50 per cent of the Ohio-based refinery since its combination with Husky Energy in 2021.
Cenovus says its U.S. operating business will take over operations when the transaction closes, expected before the end of the year.
The company says the Toledo refinery recently completed a major, once in five years turnaround to improve operational reliability.
It says the transaction will give Cenovus an additional 80,000 barrels per day of downstream throughput capacity, including 45,000 barrels per day of heavy oil refining capacity.
The deal brings Cenovus' total refining capacity to 740,000 barrels per day.
Alex Pourbaix, Cenovus president and CEO, says fully owning the Toledo refinery provides an opportunity to further integrate the company's heavy oil production and refining capabilities, including with the nearby Lima Refinery.
"This transaction solidifies our refining footprint in the U.S. Midwest and increases our ability to capture margin throughout the value chain," he said in a statement.
This report by The Canadian Press was first published Aug. 8, 2022.
Companies in this story: (TSX:CVE)
The Canadian Press
Nutrien names Ken Seitz president, CEO amid sweeping changes in agriculture markets
Saskatoon-based fertilizer giant Nutrien Ltd. has named Ken Seitz president and CEO following a months-long global talent search.
The company says Seitz, who has served as interim CEO since January and previously headed up its potash operation, brings 25 years of experience in agriculture and mining to the role.
Nutrien says it has achieved record results under Seitz's leadership amid sweeping changes in agricultural markets and unprecedented global food security challenges.
Russ Girling, chairman of Nutrien's board of directors, says the company's record performance during some of the most turbulent times in the sector underscore the strength of Seitz's leadership.
Seitz, who grew up on a dairy farm in Saskatchewan, says he's "honoured and humbled" to work alongside growers during challenging times.
He says Nutrien is well positioned to help meet the global goals of food security and climate action.
This report by The Canadian Press was first published Aug. 8, 2022.
Companies in this story: (TSX:NTR)
The Canadian Press