Provincial report recommends doubling support and making STARS sole air ambulance provider
Helicopter Emergency Medical Services Report released
A report on Alberta's helicopter emergency medical services looks at existing services, gaps in coverage, best practices and procedures, and funding models.
Over the coming months, the Government of Alberta will evaluate the report and consult with helicopter emergency medical service (HEMS) providers before making any final decisions.
The Helicopter Emergency Medical Services Report has 11 recommendations, with the three main recommendations being:
Single provider: Shock Trauma Air Rescue Service (STARS) would become the dedicated helicopter emergency medical service provider for the province. STARS would work with other helicopter emergency medical providers to ensure consistent, safe coverage across Alberta. Provincial funding for STARS would rise to 50 per cent of their operating budget (from the current 23 per cent).
Legislation: A new air ambulance regulation would establish consistent deployment, operational, clinical and aviation standards.
Dispatch integration: The dispatch of STARS would be integrated with other emergency medical services to allow for the best use of all services to achieve the most efficient response.
"Thank you to the HEMS providers and community leaders who provided their perspective on the delivery of helicopter emergency medical services in Alberta. We all agree that in life-threatening situations, Albertans need to know that they can get the help they need – no matter where they are. We will be reviewing the report further and consulting with HEMS providers in the coming months to determine next steps."
Quick facts
Helicopter emergency medical services are essential when ground ambulances cannot reach Albertans during a medical emergency or they are unable to reach them in a safe and timely manner.
Alberta Health Services is responsible for the delivery of emergency medical services across Alberta, including ground, fixed-wing and helicopter ambulances.
Currently, Alberta Health Services provides about $8.4 million per year to helicopter emergency medical services funding.
Approximately 1,450 helicopter flights take place each year; 7,300 are flown using fixed-wing aircraft.
The three main helicopter service providers that support emergency medical services are:

STARS (Shock Trauma Air Rescue Service)

Bases are located in Calgary, Edmonton and Grande Prairie.
In 2019-20, STARS flew 1,255 missions (about 92.6 per cent of all missions).
STARS covers 90 per cent of Alberta's rural and remote population without refuelling from its current base locations.
STARS is the only provider that delivers critical care level service on 24-7 dedicated helicopters with advanced life-support equipment.

HALO (Helicopter Air Lift Operation)

Based in Medicine Hat, it serves southeast Alberta.
In 2019-20, HALO flew 38 missions (about 2.8 per cent of all missions).

HERO (Helicopter Emergency Response Organization)

Based in Fort McMurray, it serves northeast Alberta.
In 2019-20, HERO flew 62 missions (about 4.6 per cent of all missions).
Currently, there are no regulations guiding the standards of air ambulance medical services in Alberta.
"With success comes challenge." Premier Smith to Alberta Municipalities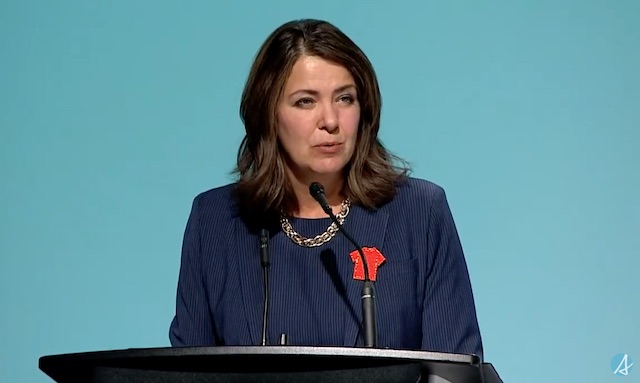 Premier Danielle Smith delivered a keynote address at the 2023 Alberta Municipalities Convention in Edmonton.
Running Reins Ranch in Red Deer County picks up $250,000 grant from province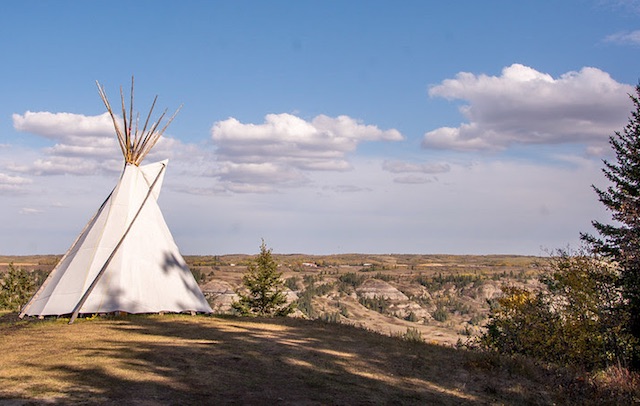 Running Reins Ranch partners with members of the local Indigenous community to set-up teepee accommodations and host regular cultural programming for guests.
Tourism investment fuels growth in rural Alberta
Alberta's government continues to support regional tourism opportunities across the province, generating jobs and new tourism destinations for locals and visitors alike.
Ahead of World Tourism Day 2023, Minister of Tourism and Sport Joseph Schow visited Running Reins Ranch to see first-hand how tourism investment grants are making a difference in the lives of Albertans.
"Alberta's government is proud to invest in growing visitor destinations like Running Reins Ranch that celebrate the richness and diversity of Alberta's rural destinations and provide a sustainable tourism experience for visitors to enjoy."
As part of the Tourism Investment Program, Running Reins Ranch received a $250,000 grant from Travel Alberta.
"Our investment will support the building of additional unique accommodations at the ranch that will triple their capacity, emphasize their year-round offerings and create five new full-time jobs. This investment in Running Reins Ranch is a perfect example of how Travel Alberta is driving tourism growth in rural communities across the province."
Running Reins is located east of Innisfail, offering cabin and teepee accommodations and a wide range of outdoor activities for visitors looking to combine the beauty of the Prairies with farm experiences for a one-of-a-kind getaway.
Right to Left: Minister of Tourism and Sport Joseph Schow, Owners of Running Reins Ranch Terry and Janice Scott, and team member Grace Finlan.
"This funding is a game-changer for us and our business. We are excited to bring our vision to life and provide visitors with unforgettable experiences while supporting the economic growth of the surrounding community."
Tourism is Alberta's No. 1 service export sector. In 2019, Alberta welcomed 34.6 million visitors, generating $10.1 billion in expenditures and supporting more than 80,000 full-time jobs. The Tourism Investment Program is Travel Alberta's commitment to investing $15 million annually with communities and operators to develop the province's tourism sector. Developing Alberta's rural and agri-tourism sector is an essential component of the government's efforts to grow Alberta's tourism economy to more than $20 billion by 2035.
Quick facts
In 2022-23, Travel Alberta funded 166 projects across 73 communities – about 75 per cent of the projects and 70 per cent of the funding were in smaller urban and rural areas of the province.
In December 2022, Alberta's government released its Economic Development in Rural Alberta Plan, with supporting initiatives that demonstrate the government's commitment to building healthy and prosperous communities across rural Alberta and Indigenous communities.