Province will step in to help Grande Prairie replace RCMP with Municipal Police Force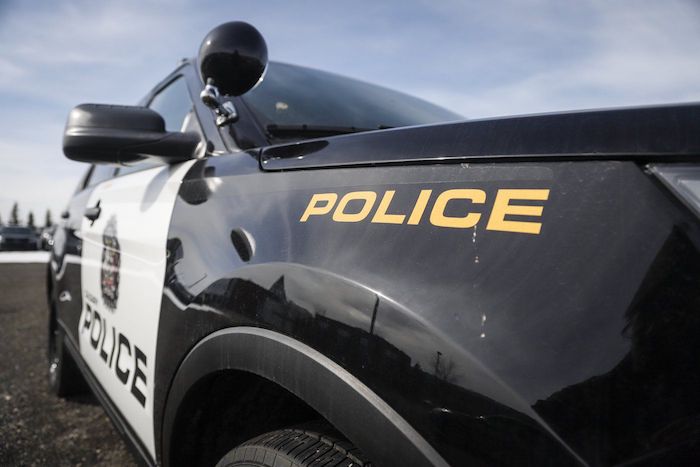 Alberta funds community policing in Grande Prairie
Alberta's government is ready to support Grande Prairie in establishing a community-led municipal police service to find solutions unique to their community.
Grande Prairie is in the final stages of deciding to create a municipal police service and Alberta's government is ready to help them do so. If passed, Budget 2023 will provide $9.7 million over two years toward the costs associated with starting a local police service.
"Alberta's government is ready to support Grande Prairie as the city improves public safety by exploring new and innovative approaches toward local policing. Having a community-led and focused police service will ensure Grande Prairie is finding unique solutions that will better serve their region."
The City of Grande Prairie is currently policed by the RCMP under an agreement between the municipality and Public Safety Canada. A recent review of policing independently completed by the city found a significant level of concern with the current policing arrangement. To address these concerns, Grande Prairie commissioned a detailed transition study and public engagement process in September 2022 to consider other police service models.
If Grande Prairie proceeds with setting up a municipal police service, provincial funding will help to offset startup costs such as equipment, uniforms, vehicles and information technology.
"This initial funding gives us confidence that the province will support the City of Grande Prairie should council decide on March 6 to proceed with a municipal police service model."
The province recognizes that startup costs could be a barrier for communities that want to establish a municipal or regional police service. Alberta's government supports municipalities studying and developing alternate policing models as a way to address public safety concerns and ensure policing priorities are aligned with local priorities. Every municipality and region has unique needs and they are in the best position to decide how to improve safety in their community.
"As Grande Prairie works toward establishing its own community-driven police force, the Alberta government is fully supportive. This is an excellent example of a made-in-Alberta solution that will strengthen enforcement."
"Crime has been an ongoing concern for rural Albertans and the community hubs that support policing of these large, sparsely populated areas. I am pleased to work with the City of Grande Prairie to support alternatives to address policing concerns going forward."
Funding for Grande Prairie is based on the city going ahead with a municipal police service. If Grande Prairie establishes a municipal police service, the provincial government is prepared to work closely with municipal officials to ensure that public safety is maintained during any transition period.
Quick facts
Under Alberta's Police Act, towns and cities with populations greater than 5,000 are responsible for their own policing.
The Police Act gives municipalities the option of having their own police service, forming a regional policing arrangement or contracting for the provincial police's services (i.e., the RCMP under Alberta's provincial police service agreement).
In 2022, Alberta's government established the Community Policing Grant, which offers Indigenous communities and municipalities up to $30,000 toward developing a business case examining local needs, capital requirements and transition considerations
Police looking for these 3 suspects after Super 8 Motel in Innisfail robbed early Monday morning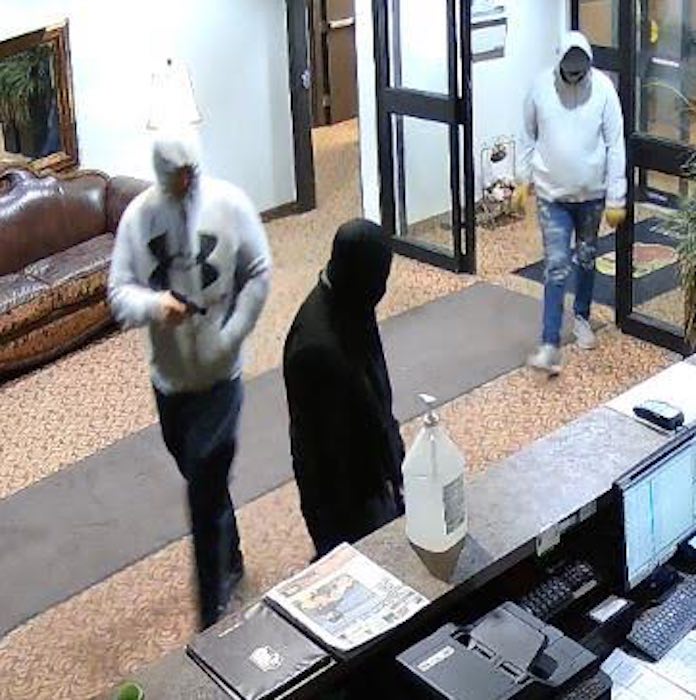 Innisfail RCMP investigate robbery
Innisfail Ala. – On May 29, 2023, at approximately 4:10 a.m., the Super 8 motel in Innisfail was the victim of an armed robbery. Three male suspects entered the hotel, two of which had firearms. Money was demanded from the manager. All three left the motel in a vehicle which is described as:
Chevrolet Dura Max truck
Sliver
Lifted
The suspects are described as:
Suspect #1: Caucasian male, tall and muscular. Wearing jeans and a grey Under Armour hoody. He was carrying a pistol.
Suspect #2: Caucasian male, short. Wearing all black. He was carrying a sawed off shotgun
Suspect #3: Caucasian male tall with a chubby belly. He was wearing a grey hoody, jeans and a black ball hat.
If you have information about this incident, please call the Innisfail RCMP at 403-227-3341 or call your local police. If you want to remain anonymous, you can contact Crime Stoppers by phone at 1-800-222-8477 (TIPS), by internet atwww.tipsubmit.com, or by SMS (check your local Crime Stoppers www.crimestoppers.ab.ca for instructions).
'Tragic accident' blamed for recent death of giraffe at Calgary Zoo
The Wilder Institute/Calgary Zoo says a "tragic accident" led to the recent death of an adult Masai giraffe. A statement from the zoo says the female giraffe named Emara died May 19 after tangling one of her horns on a cable surrounding her enclosure. THE CANADIAN PRESS/HO-Wilder Institute/Calgary Zoo-Sergei Belskey
Calgary
The Calgary Zoo says a "tragic accident" led to the recent death of one of its adult Masai giraffes.
A statement from the zoo says a female giraffe named Emara died May 19 after tangling one of her horns in a cable surrounding her enclosure.
The statement says a necropsy revealed Emara fell against the enclosure fence and died almost instantly of a broken neck.
Emara, who had just turned 12, came to Calgary from the San Diego Zoo in 2016.
The statement says she was a treasured member at the zoo and was known for her cautious yet curious personality and gentle nature.
The zoo says it is checking fencing within its African Savannah Yard enclosure to see if changes are needed to better protect the other giraffes and animals that share the space.
Doug Whiteside, interim associate director of animal care and welfare at the zoo, said Emara was in her prime and was in excellent health when she died.
"Major life changes such as this not only affect our people but can affect our animal residents as well," Whiteside said in the statement Monday.
He said the zoo's remaining giraffes, Nabo and Moshi, are doing well.
Grief counsellors are being made available to Emara's caregivers and other zoo staff.
This report by The Canadian Press was first published May 29, 2023.