Province touts University Status for RDC as a post-secondary highlight of 2018
From the Province of Alberta
Post-secondary more accessible, affordable in 2018
This year, the government improved the post-secondary system by ensuring more Albertans get an affordable education, closer to home.
From capping tuition and helping institutions diversify their program offerings in high-tech to supporting colleges transitioning to universities, the province continued to improve affordability and accessibility of university and college education.
"Alberta's universities and colleges are absolutely critical to securing our province's future. Our government is investing in students so they can reach their full potential and get the education they need for the economy of the future."
Highlights of the year include:
Introducing new legislation to grow post-secondary learning spaces by 3,000 seats through a $43-million investment and $7 million for scholarships and learner supports.
Freezing tuition for a fifth year to save students an average of $2,000 for a four-year degree.
Legislating future tuition to ensure increases are no more than inflation.
Bringing post-secondary executive salaries in line with national averages and eliminating perks and bonuses, saving up to $5 million per year.
Granting Red Deer College and Grande Prairie College approval to begin the transition to become universities, as well as officially granting the Alberta College of Art and Design university status as of Feb. 1, 2019. These changes mean future generations of students will not have to bear the financial costs and stress of moving away from their community to pursue an education.
Allocating $1.4 billion, including $736 million in Capital Maintenance and Renewal funding, to capital investments for post-secondary institutions over five years to ensure students have safe, modern classrooms and learning facilities.
Increased the number of student representatives on college and university boards.
Over the next year, Advanced Education will collaborate with post-secondary institutions to execute new legislation and policies while maintaining affordable, high-quality education across the province.
From Cafe Owner to Political Activist at the heart of the Alberta Prosperity Project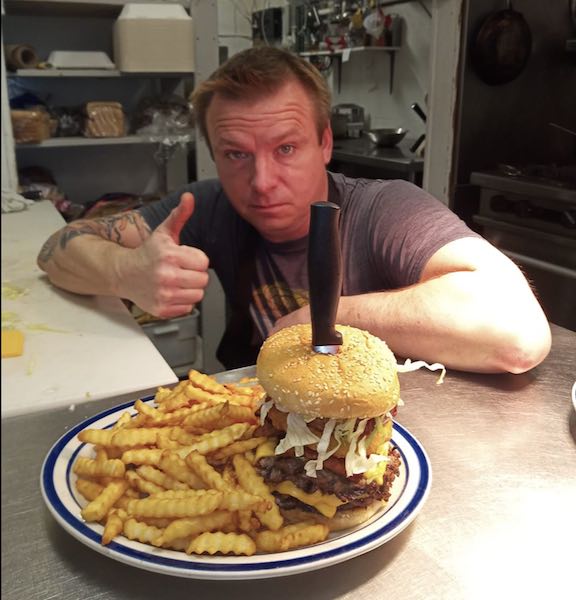 The COVID pandemic has turned Central Alberta Cafe Owner Chris Scott into nothing short of a lightning rod.
Many business owners grumbled and suffered through a couple years of mayhem due to wave after wave of COVID and the various restrictions affecting day to day operations. Where most business owners zigged, Scott, as they say… zagged.
Chances are you know something about his story as he's been in the news and seemingly on a never ending speaking tour ever since this all started.
You likely won't be surprised to know Chis Scott is still operating his cafe, still facing court charges, and heavily involved in trying to influence Alberta politicians.
No matter what side of this discussion you fall on, no matter what you think of the business owners, doctors, and religious leaders who stood in defiance of covid restrictions, this conversation will help you understand where those who have emerged as leaders of those who stood up to the health restrictions are putting their attention in the summer of 2022.
If you're interesting in learning more about the Alberta Prosperity Project.
If you're interested in WS Full Steam Ahead
Voting deadline looms in race to replace Jason Kenney as Alberta UCP leader, premier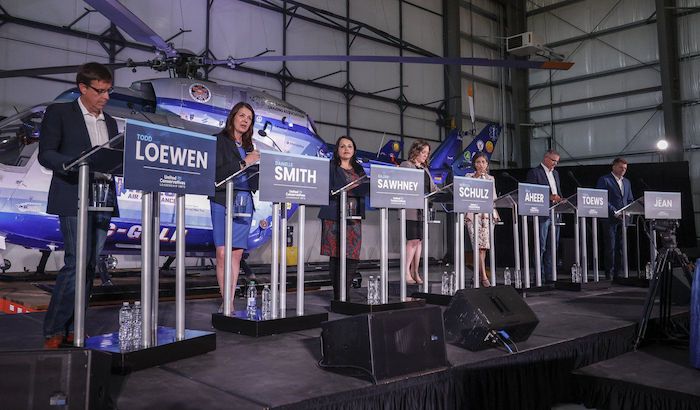 EDMONTON – It's deadline day to buy $10 Alberta United Conservative Party memberships to vote for the next leader and premier.
The party is accepting drop offs by 5 p.m. and online memberships until midnight.
The party will then go through the memberships and confirm information and expects to have the final tally ready in two weeks or so.
Seven candidates are on the ballot seeking to replace Premier Jason Kenney in the party's top job.
Kenney announced in May he was quitting after receiving a lukewarm 51 per cent support in a party leadership review.
The next key date in the race is the second debate, slated for Aug. 30 in Edmonton.
The candidates have been proposing a range of policy ideas from health care to education reform, but the focus of debate has been on how to leverage Alberta's relationship with the federal government to get a better deal in areas such as equalization.
This report by The Canadian Press was first published Aug. 12, 2022.