Province setting up Alberta Parole Board to decide on early release for sentences less than two years
From the Province of Alberta
Protecting Albertans from repeat offenders
Alberta's government is introducing legislation to create an Alberta Parole Board to ensure our province has a fairer, faster and more responsive justice system that reflects the values of Albertans and meets the needs of our communities.
If passed, Bill 18, the Corrections (Alberta Parole Board) Amendment Act, would create the Alberta Parole Board. A provincial parole board would better protect Albertans, their loved ones and their property from repeat offenders, including parolees. The government is fulfilling a commitment to Albertans to better hold criminals responsible to protect public safety.
"Albertans expect, and deserve, a faster, fairer and more responsive justice system that holds criminals responsible. Our government's platform committed that we would ensure repeat offenders, including parolees, are not able to re-victimize them. This is an important part of getting a fair deal for Alberta, and of getting more Alberta and less Ottawa."
"Our government has heard loud and clear that Albertans want us to do everything we can to protect them, keep our communities safe and prevent people from being victimized. By creating an Alberta Parole Board, Alberta is taking control of a key component of the administration of justice in this province. It will help end the 'revolving door' justice system and will be more in touch with the current realities facing law-abiding Albertans who are frustrated with a justice system that does not make them feel secure and protected."
"RMA has consistently expressed concerns regarding the impacts that repeat offenders have on police services and the justice system in rural Alberta. The creation of the Alberta Parole Board is intended to offer solutions to the current 'catch and release' system, contributing to increased safety for our rural communities through responsive oversight."
The Alberta Parole Board would determine parole or early release eligibility for those serving sentences in provincial correctional facilities, which are sentences less than two years. Currently, Alberta contracts with the federal government to have the Parole Board of Canada make these determinations.
The Alberta Parole Board would also supervise provincial parolees through:
Community probation officers, with localized knowledge and ties to the community in which they work, who will closely monitor offenders released on parole from provincial correctional facilities.
Provincial correctional centre caseworkers and probation officers who will continue to do much of the same work for the Alberta Parole Board that they already do for the federal parole board.
If passed, the government plans to have the Alberta Parole Board in place and operating starting Jan. 1, 2021.
Quick facts
The Government of Alberta will appoint Alberta Parole Board members for provincial parole decisions.
Alberta would be joining Ontario and Quebec, which have had their own provincial parole boards since 1978. As with the Alberta plan, their boards make parole decisions for applicants serving a sentence of less than two years in provincial correctional facilities.
"With success comes challenge." Premier Smith to Alberta Municipalities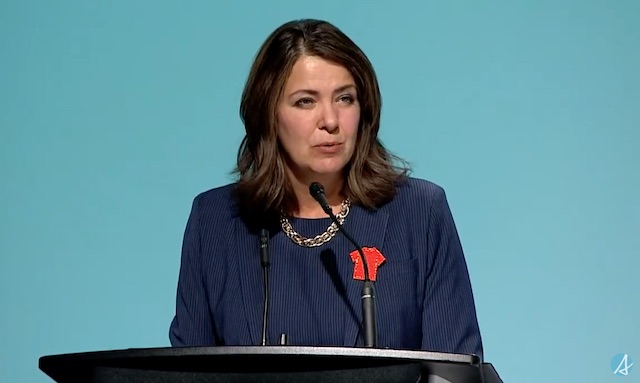 Premier Danielle Smith delivered a keynote address at the 2023 Alberta Municipalities Convention in Edmonton.
Running Reins Ranch in Red Deer County picks up $250,000 grant from province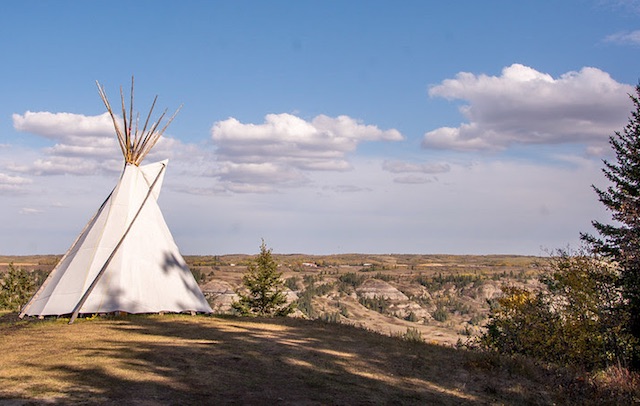 Running Reins Ranch partners with members of the local Indigenous community to set-up teepee accommodations and host regular cultural programming for guests.
Tourism investment fuels growth in rural Alberta
Alberta's government continues to support regional tourism opportunities across the province, generating jobs and new tourism destinations for locals and visitors alike.
Ahead of World Tourism Day 2023, Minister of Tourism and Sport Joseph Schow visited Running Reins Ranch to see first-hand how tourism investment grants are making a difference in the lives of Albertans.
"Alberta's government is proud to invest in growing visitor destinations like Running Reins Ranch that celebrate the richness and diversity of Alberta's rural destinations and provide a sustainable tourism experience for visitors to enjoy."
As part of the Tourism Investment Program, Running Reins Ranch received a $250,000 grant from Travel Alberta.
"Our investment will support the building of additional unique accommodations at the ranch that will triple their capacity, emphasize their year-round offerings and create five new full-time jobs. This investment in Running Reins Ranch is a perfect example of how Travel Alberta is driving tourism growth in rural communities across the province."
Running Reins is located east of Innisfail, offering cabin and teepee accommodations and a wide range of outdoor activities for visitors looking to combine the beauty of the Prairies with farm experiences for a one-of-a-kind getaway.
Right to Left: Minister of Tourism and Sport Joseph Schow, Owners of Running Reins Ranch Terry and Janice Scott, and team member Grace Finlan.
"This funding is a game-changer for us and our business. We are excited to bring our vision to life and provide visitors with unforgettable experiences while supporting the economic growth of the surrounding community."
Tourism is Alberta's No. 1 service export sector. In 2019, Alberta welcomed 34.6 million visitors, generating $10.1 billion in expenditures and supporting more than 80,000 full-time jobs. The Tourism Investment Program is Travel Alberta's commitment to investing $15 million annually with communities and operators to develop the province's tourism sector. Developing Alberta's rural and agri-tourism sector is an essential component of the government's efforts to grow Alberta's tourism economy to more than $20 billion by 2035.
Quick facts
In 2022-23, Travel Alberta funded 166 projects across 73 communities – about 75 per cent of the projects and 70 per cent of the funding were in smaller urban and rural areas of the province.
In December 2022, Alberta's government released its Economic Development in Rural Alberta Plan, with supporting initiatives that demonstrate the government's commitment to building healthy and prosperous communities across rural Alberta and Indigenous communities.