Province calling out for volunteers and honouring Albertans who support their community
From the Province of Alberta
Call to action for COVID-19 volunteers
Albertans have always risen to the call of duty when our province has been challenged, and the COVID-19 pandemic is no different. Today, the Government of Alberta is launching a new tool to connect Albertans with volunteer opportunities during this unprecedented global crisis, and launching the Northern Lights program to recognize Albertans who volunteer to support their community.
While physical distancing and gathering restrictions are in place, there is still a need for healthy volunteers to help those in need with countless opportunities to do so. The Alberta Cares Connector embraces the Alberta spirit of supporting the vulnerable by offering our assistance, skills and time to those who need it most.
"Volunteerism is the Alberta way. I continue to be inspired by many acts of Albertan generosity and compassion. From the Sikh community providing meals for truckers keeping our supply lines open, to a Calgary woman in her time of mourning sewing masks for her community, to kids leaving care packages on their elderly neighbours' doorsteps – the examples of generosity and selflessness are endless. The Alberta Cares Connector will build off this community solidarity and ensure that those who can help will make the biggest impact during this time when support is acutely needed. The Northern Lights program keeps a platform commitment to spotlight those who personify the Alberta sprit by giving back to our community through volunteerism."
Volunteers are the foundation for many community organizations providing social support and assistance to those in need. Alberta has more than 26,400 non-profit organizations and, each year, more than 1.6 million Albertans provide more than 262 million volunteer hours to support the non-profit and voluntary sector at a value of $5.6 billion.
"Albertans are proud to have the highest volunteer rates across Canada, and we take action in countless ways to meet the needs of our communities and neighbours. During this unprecedented crisis, Albertans understand that the need for volunteerism and social support is urgent. And, once again, they have demonstrated their commitment to their neighbours and communities through selfless acts of service. The Alberta Cares Connecter will assist Albertans who want to help at this time by connecting them with local volunteer opportunities to help those most in need."
This new tool will build on the success of every day Albertans who answered the call to action by providing an easy one-stop-shop for those looking for service opportunities. The Alberta Cares Connector will ensure those organizations and programs that depend on the generosity and assistance of volunteers are able to continue to provide support to those in need.
"We are thrilled about our collaboration with the province on the new Alberta Cares Connector. We've supported volunteering through floods and fires and built a platform that could be flexible to allow volunteers to rise to any challenge. Alberta Cares Connector will continue to evolve and create new ways for community organizations to connect with current and prospective volunteers who want to answer the call to help others in need."
Volunteers and volunteer organizations must follow all necessary precautions to prevent the spread of COVID-19 to protect themselves and those they help. More information on safety and physical distancing guidelines can be found at alberta.ca/COVID19.
Ways people can help
Volunteering at food banks.
Sewing masks or scrub bags for front-line health-care workers.
Providing meals for essential service workers, like truckers.
Picking up groceries for those unable to leave their homes.
Packing and delivering essential needs for vulnerable Albertans.
Donating blood through myaccount.blood.ca.
Donating items to shelters in need.
Reaching out to seniors through positive messages or phone calls.
Northern Lights Volunteer Recognition Program
Government is also launching the Alberta Northern Lights Volunteer Awards to honour everyday heroes as the province responds to the COVID-19 pandemic. The honourees will be nominated by fellow Albertans and selected for profiling on the program's website and through social media.
There are no requirements for hours of service, and any individual or group who helps out in their community is eligible for an award. The nomination submission requests a brief story about the nominee's contribution. Nominations will be accepted online on an ongoing basis.
"Volunteers are the heart of non-profits and right now we need Albertans to give their time and talents to community organizations. Any act of volunteerism, done safely, will make a huge difference. That's why the Government of Alberta is making a point of recognizing those individuals, businesses and organizations who have answered the call in this time of need. Let's share the uplifting and inspirational stories of special volunteers who are brightening the lives of others and their communities during this difficult time by nominating them for an Alberta Northern Lights Volunteer Award. "
The program is now accepting nominations.
Alberta legislation would set up independent agency to investigate police complaints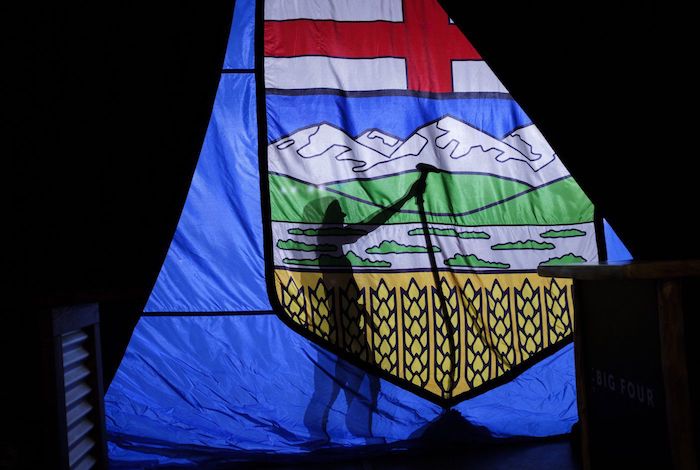 The Alberta government has introduced legislation aimed at making police forces more accountable and responsive to the communities they serve.
The Police Amendment Act introduced Thursday would establish an independent agency called the Police Review Commission to receive complaints, carry out investigations and conduct disciplinary hearings to do away with the idea of police investigating police.
Mike Ellis, the minister of public safety and emergency services, said the province has been consulting with Albertans since 2018 to come up with the first major overhaul of the Police Act in 34 years.
"One thing that came up consistently was the need to change how complaints against the police are investigated to end the system of police investigating police," Ellis said.
"The legislation answers those long-lasting calls to reform the public complaints process by establishing an independent agency to handle complaints against police."
The Alberta Serious Response Team will continue to handle all cases involving death or serious injuries, as well as serious and sensitive allegations involving all police services. Its mandate would be expanded to include peace officers employed by provincial organizations as well as community peace officers at the municipal level.
The legislation would also require all jurisdictions with a population above 15,000 currently policed by the RCMP to establish civilian bodies to oversee policing priorities.
The United Conservative Party government is deciding next steps following the release of a third-party analysis last year of a proposal to create a provincial police force instead of using the RCMP in rural areas and some smaller communities.
"No decisions have been made regarding the provincial police service," Ellis said. "This is about ensuring that the rural municipalities have a say at the table under our current model which is the RCMP, who is the current provincial police service provider."
Ellis said it could be another 18 months before the Police Review Commission is up and running. He said negotiations are underway with the RCMP to see how they would fit in under civilian oversight.
"Right now K-Division has expressed they're supportive of this, however, we're still having discussions with Public Safety Canada because it still falls technically under the RCMP in Ottawa," he said.
"We're going to continue to negotiate with the RCMP because we believe the independent body is the right approach and we can continue going down that path."
The proposed changes would also require police to develop diversity and inclusion plans to reflect the diverse and distinct communities they serve and to better understand local community needs.
The Alberta Association of Chiefs of Police supports the changes.
"Changes to update our Police Act are long overdue," said Calgary Police Chief Mark Neufeld, president of the association in a statement.
"We have advocated for several years that the act needs reform to bring it more in line with the realities of the modern police workplace,"
Edmonton Police Chief Dale McFee said the changes "will provide an additional layer of public transparency" that will benefit both the public and police.
This report by The Canadian Press was first published Dec. 8, 2022.
— By Bill Graveland in Calgary
TC Energy shuts down Keystone pipeline system after leak in Nebraska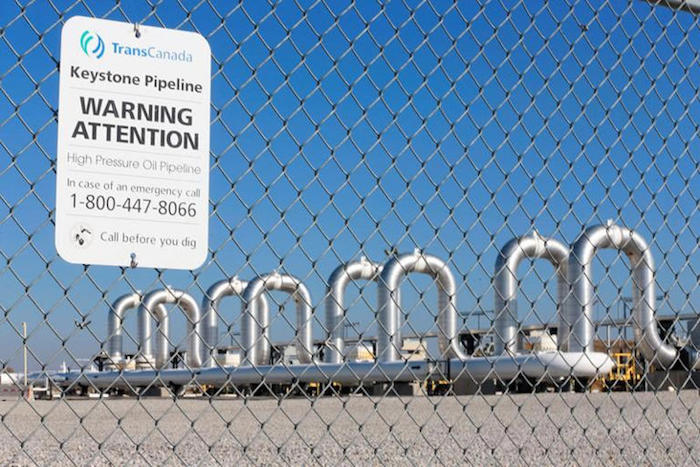 CALGARY — TC Energy Corp. says it has shut down its Keystone pipeline after a leak in Nebraska.
The company says it has mobilized people and equipment in response to a confirmed release of oil into a creek, about 32 kilometres south of Steele City, Neb.
TC Energy says an emergency shutdown and response was initiated Wednesday night after a pressure drop in the system was detected.
It says the affected segment of the pipeline has been isolated and booms have been deployed to prevent the leaked oil from moving downstream.
The Keystone pipeline system stretches 4,324 kilometres and helps move Canadian and U.S. crude oil to markets around North America.
TC Energy says the system remains shutdown as its crews respond and work to contain and recover the oil.
This report by The Canadian Press was first published Dec. 8, 2022.
Companies in this story: (TSX:TRP)
The Canadian Press