Province boosts funding to add almost 100,000 CT scans and MRI's over the next year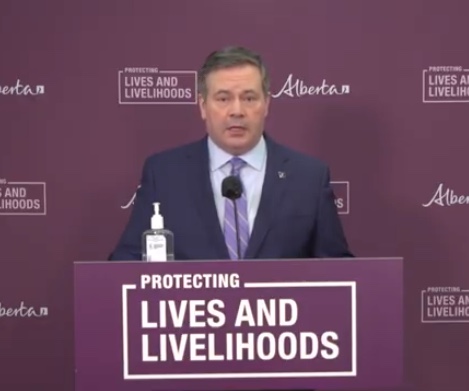 From the Province of Alberta
Improving access to MRIs and CT scans
A $33-million one-time commitment from Budget 2021 will drive down wait times for Albertans needing non-emergency CT scans and MRIs in public hospitals and spark innovation to provide the best patient care.
The commitment will support AHS to perform up to 50,000 additional CT (computerized tomography) scans and up to 45,000 additional MRI (magnetic resonance imaging) scans throughout the province in 2021-22.
This work is part of an aggressive action plan developed by Alberta's government and AHS to reduce wait times to ensure that by 2023, all Albertans have their CT scans and MRIs done within appropriate wait times recommended by medical experts.
"Albertans need better results from our health-care system, including from MRIs and CT scans that can diagnose their health condition and set them on the path to recovery. This commitment is part of Alberta's historic investment in health care. We will ensure that all health dollars are spent wisely to support patients and families."
"Physicians have raised the alarm that long waits put patients at risk – and we couldn't agree more. Reducing wait times for these medically necessary diagnostic tests is not negotiable. This is why I directed AHS to implement this action plan and to work in partnership with radiologists to find innovative solutions to provide the best patient care with the significant dollars dedicated to this work."
The additional $33 million will augment the $1 billion Alberta spends each year on diagnostic imaging. This total spend includes ultrasounds, X-rays and mammography, as well as MRIs and CT scans for Albertans.
So far, AHS and its contracted radiologists' focused work on the action plan has meant fewer people are waiting for CT and MRI scans now compared with March 2020, a trend that will continue over the next two years.
"AHS understands how important it is for patients to receive timely access to diagnostic testing and quick turnaround of results. We are listening to all concerns and are proactively working to improve this very important service for Albertans."
"Timely access to diagnostic imaging including CT and MRI is an essential component of quality patient care. Imaging plays an important role in the diagnosis and treatment of many medical conditions. Improved access to imaging should lead to improved care."
"Alberta's Radiologists welcome this initiative to decrease waitlists for CT and MRI, two critical tools in the overall function of our health-care system. Timely access to all medical imaging and image-guided procedures is so important, now more than ever."
Alberta Health and AHS developed the CT and MRI Action Plan to address increasingly long wait times, which peaked in 2019-20, and to decrease costs, better manage demand to reduce unnecessary tests, and to make sure the people who most need the tests for treatment decisions will get the scans sooner. The implementation plan uses data to more accurately estimate where demand pressures may occur so that resources can be deployed to respond efficiently.
AHS will reinvest any cost savings achieved through the plan to where they are most needed.
Budget 2021 protects lives and livelihoods with a historic investment in health care while laying the foundation for economic growth. Through the prudent management of tax dollars, Alberta's government can continue to invest in priority areas to ensure Alberta emerges from COVID-19 stronger than ever.
Quick facts
Demand for CT scans in Alberta is increasing by five per cent annually, and for MRIs by 3.5 per cent annually.
If a patient is in an emergency department and needs an urgent scan, they are able to get one quickly. If a patient is in hospital, they are able to get a scan within 24 hours.
While wait times for patients in hospital or emergency departments are stable and within time frames recommended by medical experts, wait times for outpatients referred for a CT or MRI scan are longer than recommended.
As of December 2020:

44,341 Albertans were waiting for a CT scan, down from 60,181 Albertans waiting in March 2020.

79 per cent of urgent out-patients were able to get their CT scans within clinically appropriate wait times.
41 per cent of routine out-patients were able to get their CT scans within clinically appropriate wait times.

59,614 Albertans were waiting for an MRI, down from 66,183 Albertans waiting in March 2020.

75 per cent of urgent out-patients were able to get their MRIs within clinically appropriate wait times.
55 per cent of routine out-patients were able to get their CT scans within clinically appropriate wait times.
Calgary Stampede receives $10M from federal government to aid recovery from pandemic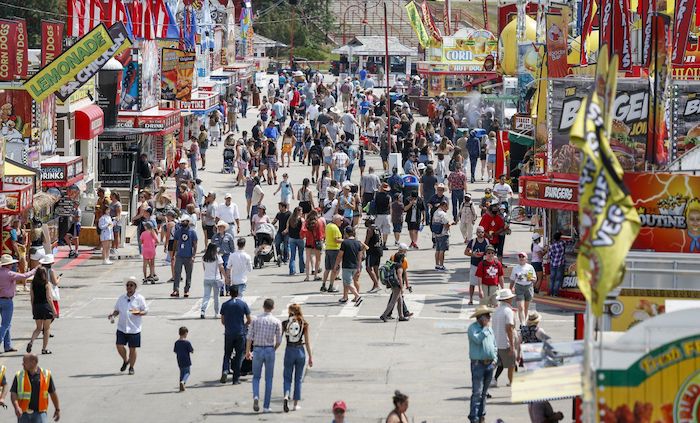 Calgary – The Calgary Stampede has received more than $10 million from the federal government to help it bounce back after last year's event was scaled down due to the COVID-19 pandemic.
A report to the city this week showed the Stampede had an operating loss of $8.3 million in 2021.
Last year's Stampede ran at half capacity because of COVID-19 public health measures and was cancelled all-together the year before.
Daniel Vandal, the federal minister for Prairies Economic Development Canada, says the money aims to support a full-scale Stampede to deliver the "authentic western experience" this year.
He says it would also help to reignite Alberta's visitor economy.
The 2022 Stampede is set to run from July 8 to 17.
"Festivals large and small were hard hit during the pandemic," Vandal said in a news release. "They are events where families and friends come together and take in the exciting atmosphere.
"The tourism industry is facing a strong comeback providing quality jobs across the country, showcasing stunning landscapes and offering exciting experiences right here in Alberta."
The federal government also provided about $1.8 million for four other tourism projects in southern Alberta: Charmed Resorts, Cochrane Tourism Association, Heritage Park and Tourism Calgary.
This report by The Canadian Press was first published June 30, 2022.
Alberta Utilities Commission approves $31M ATCO fine, says in public interest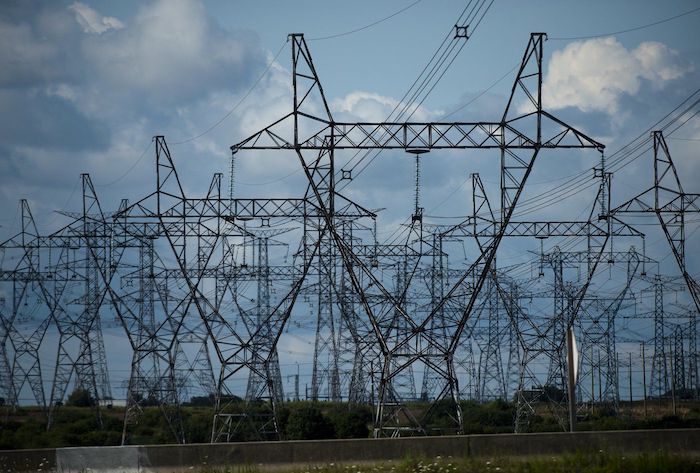 The Alberta Utilities Commission has approved a $31-million fine proposed for ATCO Electric's attempts to overcharge ratepayers for costs it shouldn't have incurred.
In April, ATCO Electric agreed to pay the penalty after a commission investigation found it deliberately overpaid a First Nation group for work on a new transmission line.
It said ATCO also failed to disclose the reasons for the overpayment when it applied to be reimbursed by ratepayers for the extra cost.
But in May, the Consumers' Coalition of Alberta said the proposed settlement doesn't adequately compensate people in the province for the harm they have suffered.
The commission says in its ruling that after carefully considering the settlement agreement, it is satisfied that accepting it is consistent with the public interest.
The commission also says the agreement would not bring the administration of justice into disrepute.
"The commission considers that the settlement is fit and reasonable, falling within a range of reasonable outcomes given the circumstances," reads the ruling released Wednesday.
The settlement came after an investigation into a complaint that ATCO Electric sole-sourced a contract in 2018 for work needed for a transmission line to Jasper, Alta.
The agreement says that was partly because another of Calgary-based ATCO's subsidiaries had a deal with a First Nation for projects, including for work camps on the Trans Mountain Pipeline expansion.
The statement of facts says ATCO Electric feared that if it didn't grant the Jasper contract to the First Nation, it might back out of its deal with ATCO Structures and Logistics. It's illegal for a regulated utility to benefit a non-regulated company in this way.
This report by The Canadian Press was first published June 29, 2022.