Province boosts funding to add almost 100,000 CT scans and MRI's over the next year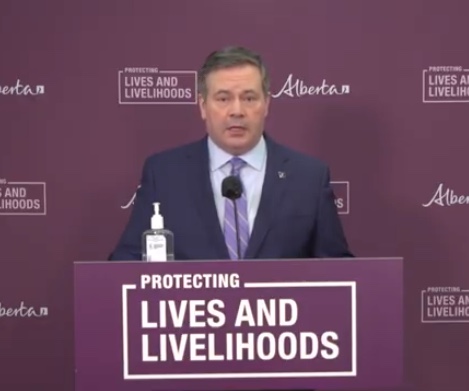 From the Province of Alberta
Improving access to MRIs and CT scans
A $33-million one-time commitment from Budget 2021 will drive down wait times for Albertans needing non-emergency CT scans and MRIs in public hospitals and spark innovation to provide the best patient care.
The commitment will support AHS to perform up to 50,000 additional CT (computerized tomography) scans and up to 45,000 additional MRI (magnetic resonance imaging) scans throughout the province in 2021-22.
This work is part of an aggressive action plan developed by Alberta's government and AHS to reduce wait times to ensure that by 2023, all Albertans have their CT scans and MRIs done within appropriate wait times recommended by medical experts.
"Albertans need better results from our health-care system, including from MRIs and CT scans that can diagnose their health condition and set them on the path to recovery. This commitment is part of Alberta's historic investment in health care. We will ensure that all health dollars are spent wisely to support patients and families."
"Physicians have raised the alarm that long waits put patients at risk – and we couldn't agree more. Reducing wait times for these medically necessary diagnostic tests is not negotiable. This is why I directed AHS to implement this action plan and to work in partnership with radiologists to find innovative solutions to provide the best patient care with the significant dollars dedicated to this work."
The additional $33 million will augment the $1 billion Alberta spends each year on diagnostic imaging. This total spend includes ultrasounds, X-rays and mammography, as well as MRIs and CT scans for Albertans.
So far, AHS and its contracted radiologists' focused work on the action plan has meant fewer people are waiting for CT and MRI scans now compared with March 2020, a trend that will continue over the next two years.
"AHS understands how important it is for patients to receive timely access to diagnostic testing and quick turnaround of results. We are listening to all concerns and are proactively working to improve this very important service for Albertans."
"Timely access to diagnostic imaging including CT and MRI is an essential component of quality patient care. Imaging plays an important role in the diagnosis and treatment of many medical conditions. Improved access to imaging should lead to improved care."
"Alberta's Radiologists welcome this initiative to decrease waitlists for CT and MRI, two critical tools in the overall function of our health-care system. Timely access to all medical imaging and image-guided procedures is so important, now more than ever."
Alberta Health and AHS developed the CT and MRI Action Plan to address increasingly long wait times, which peaked in 2019-20, and to decrease costs, better manage demand to reduce unnecessary tests, and to make sure the people who most need the tests for treatment decisions will get the scans sooner. The implementation plan uses data to more accurately estimate where demand pressures may occur so that resources can be deployed to respond efficiently.
AHS will reinvest any cost savings achieved through the plan to where they are most needed.
Budget 2021 protects lives and livelihoods with a historic investment in health care while laying the foundation for economic growth. Through the prudent management of tax dollars, Alberta's government can continue to invest in priority areas to ensure Alberta emerges from COVID-19 stronger than ever.
Quick facts
Demand for CT scans in Alberta is increasing by five per cent annually, and for MRIs by 3.5 per cent annually.
If a patient is in an emergency department and needs an urgent scan, they are able to get one quickly. If a patient is in hospital, they are able to get a scan within 24 hours.
While wait times for patients in hospital or emergency departments are stable and within time frames recommended by medical experts, wait times for outpatients referred for a CT or MRI scan are longer than recommended.
As of December 2020:

44,341 Albertans were waiting for a CT scan, down from 60,181 Albertans waiting in March 2020.

79 per cent of urgent out-patients were able to get their CT scans within clinically appropriate wait times.
41 per cent of routine out-patients were able to get their CT scans within clinically appropriate wait times.

59,614 Albertans were waiting for an MRI, down from 66,183 Albertans waiting in March 2020.

75 per cent of urgent out-patients were able to get their MRIs within clinically appropriate wait times.
55 per cent of routine out-patients were able to get their CT scans within clinically appropriate wait times.
'Life consuming': Alberta Crown stays charges against parents in toddler's death
LETHBRIDGE, Alta. — Crown prosecutors have stayed charges against parents who were facing a third trial in the death of their toddler in southern Alberta. 
Shawn Buckley, a lawyer for David and Collet Stephan, said Tuesday he received a letter from the Crown about the decision. 
"The Crown dropped the charges," Buckley told The Canadian Press. 
"Obviously they're very relieved that the Crown is not proceeding against them to try and convict them." 
A copy of the letter from Chief Prosecutor Shelley Bykewich directs the Lethbridge court to stay charges of failing to provide the necessaries of life against the Stephans.
No reason for the decision was given and Alberta Justice did not immediately respond to a request to explain why.
David Stephan said it has been nine years since his son Ezekiel died and it was eight years ago he and his wife were charged.
"It has been absolutely life consuming," Stephan said in an interview.
"It's somewhat of a relief in relation to not going back to trial again although there was a part of me as well that would have liked to go back to trial and been able to dig in more to the missing evidence and all that we still haven't had provided to us eight years into it."
Stephan successfully represented himself at the second trial.
The Stephans were accused of not seeking medical attention sooner for 19-month-old Ezekiel, who died in 2012. 
Over the course of their trials, the Stephans testified that they initially thought Ezekiel had croup, an upper airway infection, and treated him with natural remedies, including a smoothie with tinctures of garlic, onion and horseradish. 
They said he appeared to be recovering at times and saw no reason to take him to hospital, despite his having a fever and lacking energy. 
They called an ambulance when the boy stopped breathing. 
A jury convicted them in 2016, but the Supreme Court of Canada overturned that verdict and ordered a second trial. A judge hearing the case without a jury found them not guilty in 2019. 
The Alberta Court of Appeal granted a request by the Crown earlier this year to overturn the acquittal and ordered a new trial.
Buckley said the Crown's decision caught him off guard and the matter isn't over.
"Actually it's a little surprising because we still have an application for leave to appeal to the Supreme Court of Canada," Buckley said.
"Both David and Collet want to proceed with that because they think it's very important for the law to be clarified so that other parents don't face the type of uncertainty that they have been facing."
David Stephan said he's not expecting to celebrate.
"I think it's a little early to celebrate now," he said.
"We're still involved in the battle. We're still moving forward to the Supreme Court and it's still going to be a bit of an uphill journey."
Stephan said he will also seek to be repaid by the courts for the "tremendous amount of money" they spent over the past eight years.
The report by The Canadian Press was first published June 22, 2021.
— By Bill Graveland in Calgary.
The Canadian Press
Wildfire forces evacuation of an area in Yellowhead County west of Edmonton
EDMONTON — A wildfire has forced the evacuation of an area in Yellowhead County west of Edmonton.
An Alberta Emergency Alert message says the evacuation order affects people along Highway 16 between Evansburg and Wildwood.
It says the order also applies to people who are in the Lobstick resort area.
The order says all people in this zone must leave immediately.
The province says an evacuation centre is being set up at the Evansburg Arena in Evansburg.
The wildfire danger in the area is listed as very high and there are six airtankers, four helicopters, six pieces of heavy equipment and 30 firefighters working on containing the blaze.
This report by The Canadian Press was first published June 22, 2021
The Canadian Press