Province boosts funding to add almost 100,000 CT scans and MRI's over the next year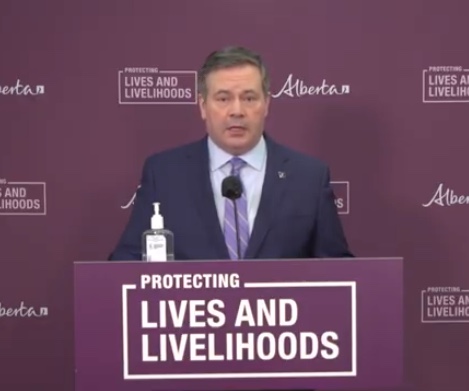 From the Province of Alberta
Improving access to MRIs and CT scans
A $33-million one-time commitment from Budget 2021 will drive down wait times for Albertans needing non-emergency CT scans and MRIs in public hospitals and spark innovation to provide the best patient care.
The commitment will support AHS to perform up to 50,000 additional CT (computerized tomography) scans and up to 45,000 additional MRI (magnetic resonance imaging) scans throughout the province in 2021-22.
This work is part of an aggressive action plan developed by Alberta's government and AHS to reduce wait times to ensure that by 2023, all Albertans have their CT scans and MRIs done within appropriate wait times recommended by medical experts.
"Albertans need better results from our health-care system, including from MRIs and CT scans that can diagnose their health condition and set them on the path to recovery. This commitment is part of Alberta's historic investment in health care. We will ensure that all health dollars are spent wisely to support patients and families."
"Physicians have raised the alarm that long waits put patients at risk – and we couldn't agree more. Reducing wait times for these medically necessary diagnostic tests is not negotiable. This is why I directed AHS to implement this action plan and to work in partnership with radiologists to find innovative solutions to provide the best patient care with the significant dollars dedicated to this work."
The additional $33 million will augment the $1 billion Alberta spends each year on diagnostic imaging. This total spend includes ultrasounds, X-rays and mammography, as well as MRIs and CT scans for Albertans.
So far, AHS and its contracted radiologists' focused work on the action plan has meant fewer people are waiting for CT and MRI scans now compared with March 2020, a trend that will continue over the next two years.
"AHS understands how important it is for patients to receive timely access to diagnostic testing and quick turnaround of results. We are listening to all concerns and are proactively working to improve this very important service for Albertans."
"Timely access to diagnostic imaging including CT and MRI is an essential component of quality patient care. Imaging plays an important role in the diagnosis and treatment of many medical conditions. Improved access to imaging should lead to improved care."
"Alberta's Radiologists welcome this initiative to decrease waitlists for CT and MRI, two critical tools in the overall function of our health-care system. Timely access to all medical imaging and image-guided procedures is so important, now more than ever."
Alberta Health and AHS developed the CT and MRI Action Plan to address increasingly long wait times, which peaked in 2019-20, and to decrease costs, better manage demand to reduce unnecessary tests, and to make sure the people who most need the tests for treatment decisions will get the scans sooner. The implementation plan uses data to more accurately estimate where demand pressures may occur so that resources can be deployed to respond efficiently.
AHS will reinvest any cost savings achieved through the plan to where they are most needed.
Budget 2021 protects lives and livelihoods with a historic investment in health care while laying the foundation for economic growth. Through the prudent management of tax dollars, Alberta's government can continue to invest in priority areas to ensure Alberta emerges from COVID-19 stronger than ever.
Quick facts
Demand for CT scans in Alberta is increasing by five per cent annually, and for MRIs by 3.5 per cent annually.
If a patient is in an emergency department and needs an urgent scan, they are able to get one quickly. If a patient is in hospital, they are able to get a scan within 24 hours.
While wait times for patients in hospital or emergency departments are stable and within time frames recommended by medical experts, wait times for outpatients referred for a CT or MRI scan are longer than recommended.
As of December 2020:

44,341 Albertans were waiting for a CT scan, down from 60,181 Albertans waiting in March 2020.

79 per cent of urgent out-patients were able to get their CT scans within clinically appropriate wait times.
41 per cent of routine out-patients were able to get their CT scans within clinically appropriate wait times.

59,614 Albertans were waiting for an MRI, down from 66,183 Albertans waiting in March 2020.

75 per cent of urgent out-patients were able to get their MRIs within clinically appropriate wait times.
55 per cent of routine out-patients were able to get their CT scans within clinically appropriate wait times.
Sergei Bobrovsky has 40-save shutout as Florida Panthers rout Edmonton Oilers 6-0
EDMONTON — Sergei Bobrovsky made 40 saves for his first shutout of the season as the Florida Panthers defeated the ice-cold Edmonton Oilers 6-0 on Thursday.
Aleksander Barkov scored two goals and added an assist for the Panthers (27-8-5), who improved to 9-1-1 in their last 11 games.
Carter Verhaeghe, Anthony Duclair, Sam Bennett and Owen Tippett also scored for Florida.
Mikko Koskinen stopped 22 shots as the Oilers (18-16-2) lost their seventh straight.
Edmonton has a 2-11-2 record in its last 15 games.
There was no scoring in the first period despite Edmonton peppering Bobrovsky with 17 shots.
Koskinen made seven saves in the Edmonton net in the opening frame.
Florida got on the board first, scoring a power-play goal about five-and-a-half minutes into the second period. Sam Reinhart chipped a puck over splayed Oilers defender Darnell Nurse to Barkov, who fired home his 16th of the season. The Oilers have now allowed the first goal of the game in 23 of their last 27 games.
Verhaeghe was left alone in front of the net and unleashed a bullet to the top corner for his 14th goal of the season near the midway point of the game to give the Panthers a 2-0 lead.
Edmonton outshot Florida 29-13 through 40 minutes.
Barkov added to Florida's lead seven minutes into the third when his long shot found its way through a screen.
The Panthers made it 4-0 with a power-play goal with four minutes left in the final period as Duclair swatted a loose puck into a wide open net for his 17th of the campaign.
Just over a minute later the Panthers got another power-play goal as Bennett sent a backhand shot off the post and in for his 17th as well.
Edmonton's end-of-game collapse saw the Panthers score their third goal in 2:36 as Tippett notched his fifth.
Florida plays the third game of a five-stop road trip in Vancouver on Friday, while the Oilers remain home to welcome the Calgary Flames on Saturday.
Notes: Florida is now 20-0 when leading after the second period… The Oilers have scored two goals or less in 10 of their last 15 games… Missing from the Florida lineup were Patric Hornqvist (upper body) and Gustav Forsling (COVID)… Out for the Oilers were Mike Smith (thumb) and Ryan Nugent-Hopkins (lower body), as well as Zach Hyman, Kyle Turris and Stuart Skinner (COVID)… With two goalies out for Edmonton, Ilya Konovalov was brought up from the taxi squad to serve as backup to Koskinen.
This report by The Canadian Press was first published Jan. 20, 2022.
Shane Jones, The Canadian Press
Kenney says he was unaware until this week of justice minister's call to police chief
EDMONTON — Alberta Premier Jason Kenney says he didn't know until this week that his justice minister had called Edmonton's police chief 10 months earlier about a traffic ticket.
"I do recall at some point last year hearing that minister (Kaycee) Madu had gotten a ticket (and) had paid for it," Kenney told a news conference Thursday.
"I got fully briefed on all of this, including about the call and the details, on Monday afternoon following media inquiries.
"Shortly thereafter, I called minister Madu to ask what happened from his perspective and why he made this call. I expressed my serious disappointment that he would have done this."
These were Kenney's first public comments on the matter since tweeting out late Monday that Madu was being relieved of his justice responsibilities pending an investigation.
Kenney said he plans to hire a third party to determine if there was interference in the administration of justice.
He said the government is drafting terms of reference for the review and has contacted former judges to oversee it.
Critics, including the Opposition NDP, have said the investigation is unnecessary given that all the principals involved, including Madu, agree he made the call to Chief Dale McFee last March.
They said that even though Madu did not try to have McFee cancel the ticket, making such a call violates parliamentary tradition that cabinet ministers don't intervene directly in the judicial system in matters in which they have a personal stake.
NDP justice critic Irfan Sabir said Kenney has no choice but to fire Madu from his justice post.
Madu has not spoken publicly on the issue, but put out a series of statements this week on social media.
In them, he stressed he did not call the chief to cancel the ticket — a point McFee corroborates — but said he wanted, and received, assurances from McFee that he wasn't being targeted for the ticket because he is Black or because he was in a high-profile government job.
Kenney, asked by reporters why he hasn't fired Madu, said the issue is not clear cut. He noted that Madu did not ask for his ticket to be rescinded but did raise concerns about issues such as racial profiling.
"I was not on this call," said Kenney.
"I think given the issues that have been raised, it is appropriate to allow for a little bit of time for an investigation from somebody with legal training who is impartial to provide me with advice on whether this constituted an effort to interfere with the independent administration of justice."
Madu, the United Conservatives' only legislature member in Edmonton, had been justice minister since August 2020. He is serving his first term in the legislature.
On the morning of March 10, he was ticketed for distracted driving for being on a cellphone while behind the wheel in a school zone. He paid the $300 ticket soon after but not before reaching out to McFee.
This issue did not become public until media reports Monday.
Madu, in his statements, has also disagreed with the ticket. He said his phone was in his pocket at the time.
That prompted an angry response Wednesday from Staff Sgt. Mike Elliott, head of the Edmonton Police Association, which represents rank and file officers.
Elliott, on Twitter, questioned Madu's fitness for the justice job.
"I personally know the member who issued the ticket, and to make an erroneous assumption he was surveilling you is shameful and preposterous," wrote Elliott.
He said that even if Madu believed he was being unfairly treated, there is a complaint process that should be followed that doesn't include a direct line to the chief of police.
"The audacity and arrogance is very clear and you are not deserving to be the minister of justice, who is supposed to represent all citizens in a fair and impartial manner."
Madu's case is the latest in a string of changes to Kenney's cabinet in just over a year.
In November, Devin Dreeshen quit as agriculture minister amid concerns over his conduct and drinking.
In September, Tyler Shandro left the health portfolio. Kenney said Shandro asked for the change, citing the gruelling fight against COVID-19 as a factor.
Leela Aheer, the minister for culture, multiculturalism and the status of women, was turfed in July from cabinet after she publicly criticized Kenney for breaking COVID-19 health rules by having a patio dinner outside his temporary penthouse office.
Aheer's portfolio was carved up and distributed to others. Kenney denied the decision was political payback.
And just over a year ago, in January 2021, Tracy Allard resigned as municipal affairs minister after public outrage over a Christmas holiday trip she took to Hawaii. The trip happened at the same time the government was urging Albertans to stay home and isolate to prevent further spread of COVID-19.
This report by The Canadian Press was first published Jan. 20, 2022.
Dean Bennett, The Canadian Press