Protests are done. Covid is endemic. This is what is really behind Canada's Emergency Measures Act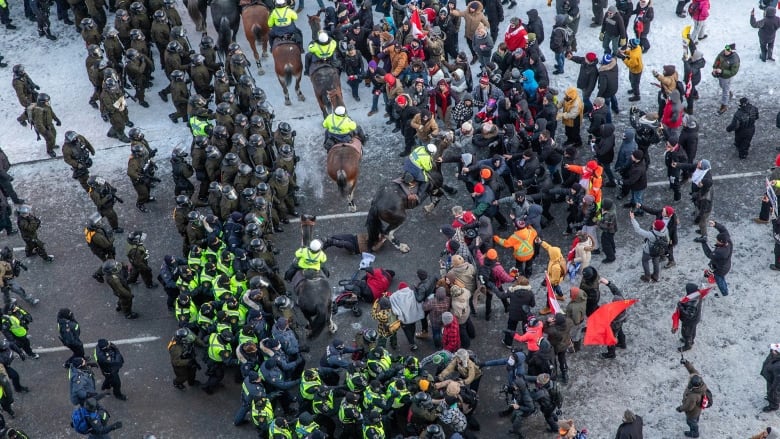 Canada's MP's have given approval to the Emergency Measures Act. The federal government has sweeping powers to kill any protest it wishes. As harsh as that sounds a much more powerful tool has also been officially approved. The federal government can now literally starve to death any Canadian who dares to oppose the government mandates on vaccination by freezing their bank accounts so they will not be able to purchase, anything.
Over the last week, police officers were bused or perhaps flown into Ottawa to crack down on the flag waving, horn beeping hordes who were enjoying themselves at the expense of the eardrums of many in downtown Ottawa. This Parliament Hill protest was the last of three which were cited as "THE" reason for the invocation of the Emergency Measures Act. The blockade protest at Windsor was ended before the Emergency Measures Act was even invoked. The blockade protest at Coutts shut down when organizers became concerned it might turn violent. The Ottawa protest lasted a few more days before it wrapped up over this weekend. In other words, even if one agreed these measures were necessary, they certainly aren't anymore.
So why was the vote on the EMA even necessary? The protest blockades cited as the reason for the invocation have ended. The omicron virus has effectively turned the pandemic into an endemic all over the world. So what is this all about?
Could it be that the EMA is not really about protests, or even Covid-19? That certainly sounds like a conspiracy theory to most Canadians, but there are a few million now (and the number grows daily) who have been seeking to inform themselves beyond what they're being told by the legacy media. What a few million Canadians are putting together, and what most are still completely ignorant about, is that the fight against mandates is actually critically important to the future of democracy in this country.
All over the country, friends and family have been fracturing over a dangerous division in society. Many will incorrectly call this a fight between left and right. It is not. It all comes down to where you get your information from. If you rely solely on the media sources of information that we've always depended upon, you simply don't know the whole story. Not your fault, but you owe it to yourself, your family, your community, and your country to become informed beyond what we're being told by the regular media.
The following snippets and full interview are shocking and disturbing even to those who've been searching for the truth through alternative media and some incredibly well informed interviews NOT featured by legacy media. To those who have for whatever reason, hesitated to venture beyond regular legacy media outlets, this will be even harder to take in. But. Perhaps you're finally tired of trying to make sense out of the ridiculous and flawed pandemic response. If you are trying to understand why this Emergency Measures Act was invoked. This conversation will start to put it all together for you.
This conversation outlines how the World Economic Forum has managed to "penetrate" (in their own words) Canada's federal cabinet as well as several other nations. Check out this snippet of a much longer conversation between journalist Maajid Nawaz and Joe Rogan.
"Like Trudeau..I was at a reception for PM Trudeau & I know half of this cabinet or even more than half..are..actually Young Global Leaders of the World Economic Forum.. it's true in Argentina & France now" Klaus Schwab, WEF head@JoeRogan & I #RESISTpic.twitter.com/WfbDWto8YG

— Maajid أبو عمّار (@MaajidNawaz) February 21, 2022
If you wish to confirm for yourself that several of Canada's Federal Cabinet Ministers, including Deputy Prime Minister Chrystia Freeland, as well as NDP Leader Jagmeet Singh are active or alumni members of the World Economic Forum Young Global Leaders group.. Here's a link to the list of Active and Alumni members of the World Economic Forums, Forum of Young Global Leaders from North America. You can click through the active and alumni members.
Here's further discussion on how the WEF is infiltrating governments in an effort to introduce digital passes which will feature Chinese style social governance scores.
If you don't have 3 hours to watch / listen to this today, you could cut that commitment in half if you start at the 1 hr and 25 minute mark. There you can begin at the point in this conversation when Maajid Nawaz really begins to outline how Covid-19 is being used by the World Economic Forum, many of the world's richest companies, and by China, to secure their stranglehold on power and wealth permanently.
WHO member states agree to develop legally-binding pandemic treaty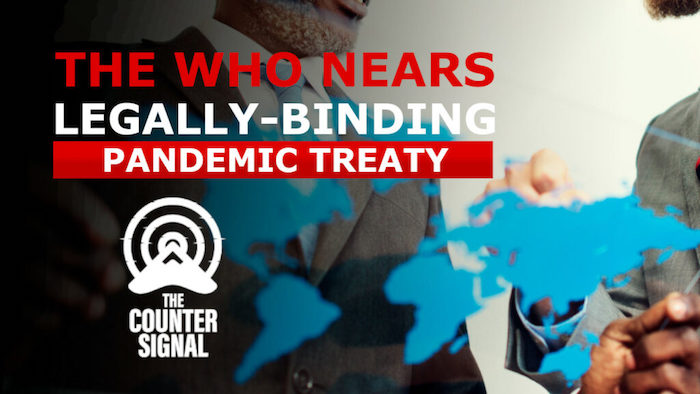 The World Health Organization (WHO) announced that member states inched closer to developing a legally binding global pandemic treaty.
"I welcome the agreement by @WHO Member States to develop a zero draft of a legally binding #PandemicAccord designed to protect the world from future pandemics and to continue discussions on the draft in February 2023," said WHO CEO Dr. Tedros Adhanom Ghebreyesus.
The development follows a third meeting from WHO member states to develop a global pandemic treaty. The first meeting was in December 2021, and the second was in March 2022.
It's unclear how the WHO's pandemic treaty will affect its 194 member states, including Canada.
The WHO states the global pandemic treaty will determine future pandemic requirements for individual countries, such as lockdowns, and that these requirements will be "legally binding."
The WHO says the treaty will be a "legal instrument, rooted in the WHO Constitution, designed to protect the world from future pandemics."
Article 21 of the WHO's constitution states the WHO has "authority to adopt regulations concerning (a) sanitary and quarantine requirements and other procedures designed to prevent the international spread of disease."
"Other procedures" presumably include global vaccine passports, which member states have already supported.
However, the WHO also claims the pandemic treaty will "respect sovereignty."
The draft that resulted from this third meeting includes a provision that reads:
"States have, in accordance with the Charter of the United Nations and the principles of international law, the sovereign right to determine and manage their approach to public health, notably pandemic prevention, preparedness, response and recovery of health systems pursuant to their own policies and legislation provided that activities within their jurisdiction or control do not cause damage to other States and their peoples."
Conservative MP Leslyn Lewis has been outspoken regarding the potential impact a global pandemic treaty could have on Canadians.
In April, she said the treaty would allow the WHO to determine what a pandemic is and when one is occurring — even over something non-viral like an obesity crisis.
Earlier this year, the WHO and the German health minister said that countries disobeying regulations dictated by the WHO through their pandemic treaty might need to be sanctioned.
The Counter Signal contacted the WHO for comment but did not receive a response by publication.
Sign Our Petition Against The Treaty HERE
Two deputy chief medical officers resign from their positions with Alberta Health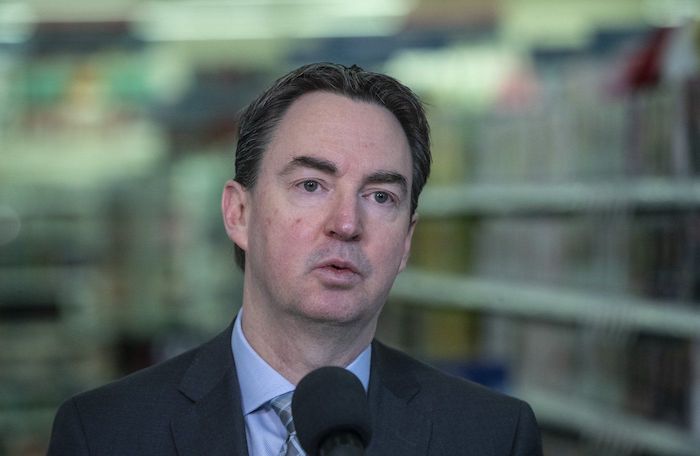 Edmonton – Alberta's two deputy chief medical officers of health are leaving their roles — less than a month after Dr. Deena Hinshaw was removed as the province's top doctor.
Health Minister Jason Copping confirmed during question period Wednesday that both of the doctors have submitted letters of resignation.
"They are still continuing to work at this point in time," he said in the legislature. "We are in the process of actually looking to fill those roles."
A statement from Alberta Health said Dr. Rosana Salvaterra and Dr. Jing Hu, who are listed as public health physicians on the department's website, have given notice.
When reached by her department email, Salvaterra responded: "Unfortunately, we are not able to comment."
She later added that she respects and admires both Dr. Hinshaw and Dr. Hu.
"They are brilliant, hard-working, and compassionate public health physicians and I consider myself fortunate to have had the opportunity to work alongside them for these past 14 months."
Salvaterra, who has extensive public health experience including as the medical officer of health for Peterborough, Ont., joined the office in October 2021.
Her career in public health includes work in "the COVID-19 response, mental health, the opioid response, women's health, poverty reduction, health equity, community food security and building stronger relationships with First Nations."
Hu's out-of-office message said her "last day at work with Alberta Health was Nov. 18, 2022," and noted she wouldn't have access to the department email after that date.
She got extensive training in China and at the University of Calgary before joining the health department in January 2020.
Their resignations came within a month of Hinshaw, who became the face of Alberta's public health response to the COVID-19 pandemic, being removed from her position.
Hinshaw was replaced by Dr. Mark Joffe, a senior executive member of Alberta Health Services, on an interim basis.
"Dr. Joffe will be supported by medical officers of health within AHS, by other staff in the Office of the Chief Medical Officer of Health, and by the Public Health Division," said the statement from Alberta Health late Wednesday.
"We expect these changes to have no impact on the department's and Dr. Joffe's ability to meet the requirements of the Public Health Act."
Hinshaw's dismissal didn't come as a surprise.
Premier Danielle Smith announced on her first day in office in October that she would be replaced.
Smith has made it clear that she blames both Hinshaw and Alberta Health Services for failing to deliver the best advice and care for Albertans as the hospital system came close to buckling in successive waves of the COVID-19 pandemic.
"A lot of the bad decisions were made by Alberta Health Services on the basis of bad advice from the chief medical officer of health," Smith told reporters on Oct. 22.
Smith has not placed the blame on front-line doctors and nurses but broadly on AHS senior management. Joffe, while serving as chief medical officer of health, retains his role in AHS senior management as a vice-president responsible for areas in cancer and clinical care.
Hinshaw, an Alberta-trained public health specialist, became a celebrity of sorts in the first wave of the pandemic in the spring of 2020, as she delivered regular, sometimes daily, updates to Albertans on the virus, its spread and methods to contain it.
This report by The Canadian Press was first published Dec. 7, 2022.
— By Colette Derworiz in Calgary.