"Proper Execution" of an Integrated Shelter for Red Deer – MLA Jason Stephan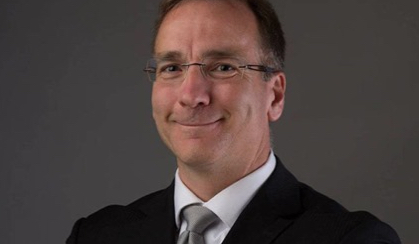 Submitted by Red Deer South MLA Jason Stephan
With Proper Execution an Integrated Shelter is a Great Opportunity for Red Deer
Alberta's Provincial Government has committed $7 million in taxpayer dollars for an integrated shelter service.
This is important. Many families and businesses in our community are very concerned with growing property and persons crimes, needle debris, and shelter camps and garbage in public spaces caused, in many cases, by adult users of shelter services.
Properly implemented, an integrated shelter service is a great opportunity, to make an imperative course correction, better serving our homeless adult population, while repairing a torn social fabric and distrust in our community; improperly implemented, this shelter will entrench an unacceptable status quo and exacerbate growing frustration in our community.
In consultation with Minister LaGrange and I, our elected City Council has been requested to provide specific recommendations on the potential location(s) and service provider(s) for an integrated shelter service.
It is much better for elected leaders in our community to have input in decisions with significant impacts to our community then unelected bureaucrats outside of our community. Minister LaGrange and I are excited to work with our elected municipal leaders and friends!
Listening to the insights and perspectives from businesses and families in our community, the following necessary outcomes were shared with City Council:
Provide shelter services in a positive, efficient, and effective manner


Focus is positive, integrated support for adults desiring to become more self-reliant, and as applicable, free of addictions.
Hard earned taxpayer dollars are respected for modest and practical structures, with a focus on services to homeless adults over edifices or organizations
Leverage off respective competencies and strengths of different community organizations …
Consolidate overlapping services to stretch scarce taxpayer dollars.
Required Tangible Outcomes for Families and Businesses in our Community
Relocate … shelter out of a residential neighborhood
Locate dry shelter and wet shelter proximate to each other to reduce issues for wider City families and businesses.
Relocate … meal services out of a residential neighborhood.


Consolidate meal services for our homeless in one location, close to shelters serving all adult shelter users, engaging civil society to save taxpayer dollars, and reduce issues for wider City families and businesses.
Provide effective day-time programming options and integrated supports towards self-reliance for adult shelter users choosing to participate, engaging civil society volunteers and service organizations, and local businesses.
Provide daytime sheltering, especially for incapacitated adults, including lockers and bathrooms, reducing issues for wider City families and businesses.
Provide accountable protections to our community from the risk of shelter service providers acting without regard to the collateral consequences of their actions to businesses and families in the community.
Today is the day! Someone supporting the Child Advocacy Centre is going to win a huge jackpot!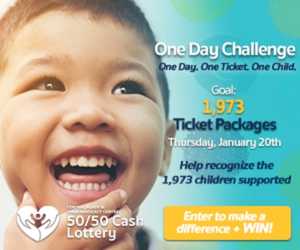 Or Call 587-272-2233
Phone lines will be open from 9:00AM – 7:30PM MTN
#CACACOneDayChallenge UPDATE
We are currently at
603
ticket packages
Goal: 1,973
We're almost half way there! Will you help us reach our goal!? Let's make a big push this afternoon to meet the challenge for these kiddos!
Thank you to those who took the Challenge and have already purchased!
Phone lines have been busy, so feel free to leave a voicemail with your details and we'll get back to you as soon as we can!
Visit our lottery website for more information, an updated list of winning numbers, and the full list of lottery rules! Or call 587-272-2233.
*Please Note: Phone lines are operated by CAC Staff. Open from 9AM – 4PM Monday – Friday. Please leave a voicemail with a detailed message & we will return your call as soon as possible.
Lottery License #578482
Skills that maintain healthy relationships
Learn ways to improve your relationship skills using the acronym DEARMAN and GIVE, from the DBT therapy perspective, presented by a PCN Mental Health Counselor, Lana.
Interpersonal Effectiveness Skills
Learning to get along with others while also asserting your own needs is essential to healthy relationships. It can be difficult to balance your own needs and the needs of others. How can you get what you need without being aggressive or neglecting of the needs of others? There are three sets of skills you will learn to help achieve this goal: objective effectiveness, relationship effectiveness, and self-respect effectiveness.