UPDATE: Central Alberta man turns himself and his child into police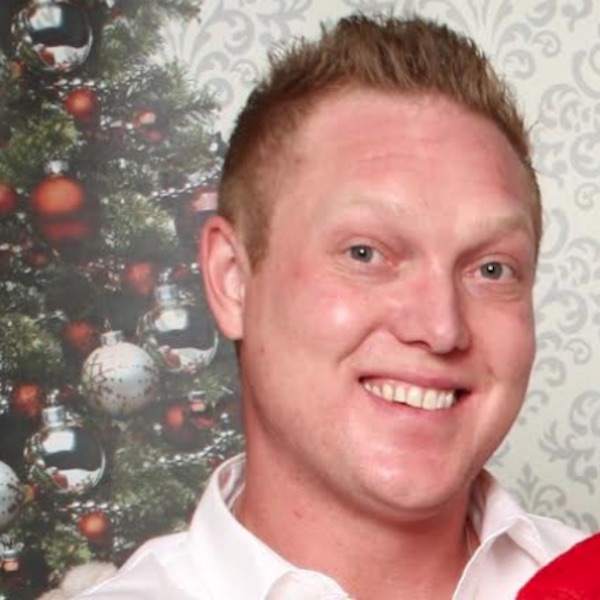 News Release from Alberta RCMP
Alberta RCMP would like to thank Albertans, the media and our partners in law enforcement for their assistance in this matter.
Dec 27, 2021, at 10:30 p.m. Malin Nyhus turned himself and his son Elijah into the Wetaskiwin RCMP Detachment.
Malin Nyhus will be held for a Judicial Interim Release hearing.
Updates will be provided when available. Elijah was turned over to the RCMP unharmed and to be reunited with his mother.
Background
News Release from Alberta RCMP

Alberta RCMP requests public assistance locating child after parental abduction
On Dec. 24, 2021 at approximately 3 p.m., Wetaskiwin and Camrose RCMP were dispatched to a report of a father contravening a custody order and believed to have abducted his 3-year-old son Elijah NYHUS.
Wetaskiwin RCMP's investigation indicates the Alberta Court of Queen's Bench had issued an order on Dec. 23, 2021, directing that Elijah was to be returned to his mother by 3 p.m. on Dec. 24, 2021. As indicated above, Elijah was not returned and his whereabouts still remain unknown.
Alberta RCMP have engaged the assistance of the Wetaskiwin RCMP General Investigation Section (GIS) and Wetaskiwin Crime Reduction Unit (CRU), as well as the assistance of municipal police agencies throughout Alberta to exhaust efforts to locate the father and son. Wetaskiwin RCMP do not believe the child is in danger of serious harm or death and as such, have not met the criteria for an Amber Alert.
On Dec. 26, 2021, Wetaskiwin RCMP GIS obtained a warrant for the arrest 35-year-old Malin Anthony Nyhus for:
Abduction – Contravening a custody order, Section 282(1) of the Criminal Code
Disobeying order of the court, Section 127(1) of the Criminal Code
Wetaskiwin RCMP GIS, with the assistance of other Alberta RCMP units, are actively trying to locate this father and son. RCMP believe Malin Nyhus may be travelling to southern Alberta and possibly into British Columbia.
Malin and Elijah were last seen in Red Deer, Alta., on the evening of Dec. 24, 2021.
Elijah Nyhus is described:
3'5"
Slim build
Red Hair
Brown eyes
Pale skin
Malin Nyhus is described:
6' – 6'3"
186 lbs – 230 lbs
Medium build
Blond Hair
Hazel Eyes
Malin Nyhus is believed to be operating an older model 2007 White Pontiac Grand Prix displaying British Columbia license plate: LRO-91K. The license plate may have been replaced with a non-registered Alberta license plate: CKY-4592.
There is concern for Elijah's well-being. If you have any information as to Malin or Elijah's whereabouts, please contact the Wetaskiwin RCMP at 780-312-7200 or your local police. If you want to remain anonymous, you can contact Crime Stoppers at 1-800-222-8477 (TIPS), online at www.P3Tips.com or by using the "P3 Tips" app available through the Apple App or Google Play Store.
Loaded handgun seized in Red Deer traffic stop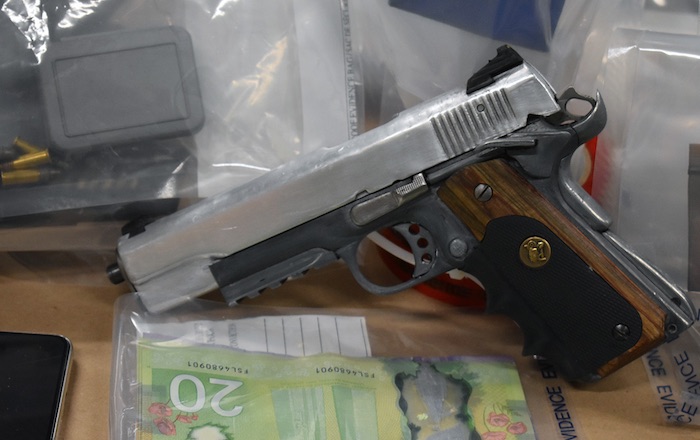 News release submitted by the Alberta Law Enforcement Response Team (ALERT)
A variety of drugs and a loaded handgun were seized from a suspected Red Deer drug dealer by ALERT. The handgun, which had its serial number defaced, was located following a traffic stop.
ALERT Red Deer's organized crime and gang team made the seizure on May 4, 2022 after conducting a planned vehicle stop near Gasoline Alley in Red Deer County. A 41-year-old suspect was arrested, but has yet to be formally charged.
"Taking a handgun out of the hands of a drug dealer is a measure of success towards reinforcing community safety. ALERT continues to work with our partners at Red Deer RCMP, and neighbouring detachments, to disrupt and dismantle drug trafficking activity," said Staff Sgt. Jason Gibson, ALERT Regional teams.
Along with the handgun ALERT located a variety of drugs inside the vehicle, including:
40 grams of fentanyl;
28 grams of methamphetamine;
6 grams of cocaine;
30 milliliters of GHB;
16 assorted illicit prescription pills; and
$360 cash.
The handgun will be submitted for ballistic testing and firearms analysis.
The investigation remains ongoing as investigators are preparing reports and disclosure for Crown Counsel.
Members of the public who suspect drug or gang activity in their community can call local police, or contact Crime Stoppers at 1-800-222-TIPS (8477). Crime Stoppers is always anonymous.
ALERT was established and is funded by the Alberta Government and is a compilation of the province's most sophisticated law enforcement resources committed to tackling serious and organized crime.
Red Deer RCMP and City of Red Deer introduce Integrated Downtown Policing Unit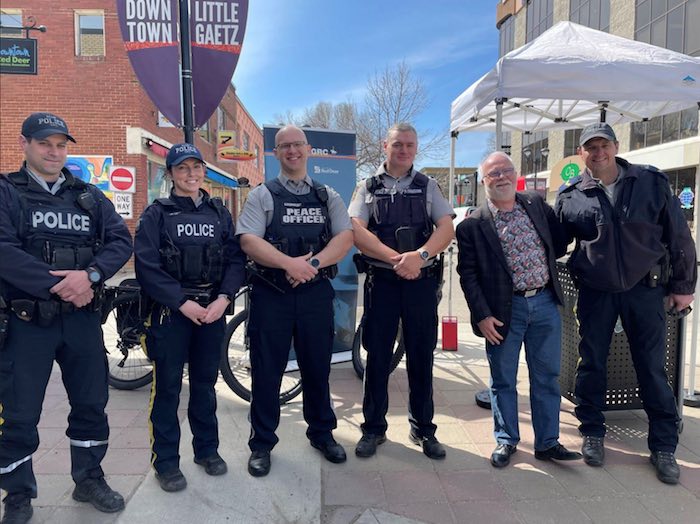 News release from Red Deer RCMP
Today the Red Deer RCMP's Downtown Patrol Unit officially welcomed their two newest policing partners to the unit; two Community Peace Officers (CPO) with enhanced duties.
"The addition of these two new CPO resources will enhance our policing presence, improve safety, and have a positive impact on the downtown overall," says Supt. Holly Glassford.
The pilot project is a joint initiative between the Red Deer RCMP, City of Red Deer Municipal Policing Services, and the Government of Alberta. The Province enhanced CPOs' authorities to allow them to investigate certain criminal code files including Theft under $5000 and Mischief under $5000.
"In some respects, they will have comparable duties to their RCMP counterparts. They will investigate incidents, collect evidence, and provide proactive and responsive enforcement of City bylaws, provincial statutes and some criminal codes," says Peter Puszka, Municipal Policing Superintendent. The two CPOs will also have access to policing tools and databases not typically available to Peace Officers.
Since 2018, Red Deer's downtown has had a dedicated Downtown Patrol Unit (DPU), focused on improving safety through increased police visibility, proactive enforcement, decreasing property crime and criminal activity, and developing relationships with the residents, businesses and social agencies downtown.
"Our downtown unit has been doing a tremendous job with such a substantial mandate, and they're really making an impact in our downtown core," says Supt. Holly Glassford.
In 2021, the DPU conducted 2,219 investigations of which 64% were self-generated files identified during proactive patrols, and the other 36% were in response to calls from the community. This led to 784 arrests, 493 Criminal Code charges, 470 weapon seizures, 37 ounces of illegal drugs seized and 1,061 tickets issued.
During the RCMP's latest community consultations and survey, participants indicated that there were still issues about the perception of safety in the downtown, and that safety was a barrier to visiting the downtown.
"Council and I are committed to working towards the enhancement and revitalization of our downtown," says Mayor Ken Johnston. "This innovative, one-of-a-kind initiative will increase feelings of safety and security amongst those working, living and enjoying our downtown."