Pierre Poilievre asks Finance Minister Bill Morneau how much money the Trudeau government owes China on our national debt
There aren't many opposition MP's as effective as Pierre Poilievre when it comes to stinging attacks on the federal government. This bout with Minister of Finance Bill Morneau has been circulating online to bring attention to the fact that Canada may owe a significant amount of money to China and that Poilieve has not been able to make headway when he's asked through official means. Ouch..
From a Facebook post by Pierre Poilievre
John Stossel: Megyn Kelly On Media Bias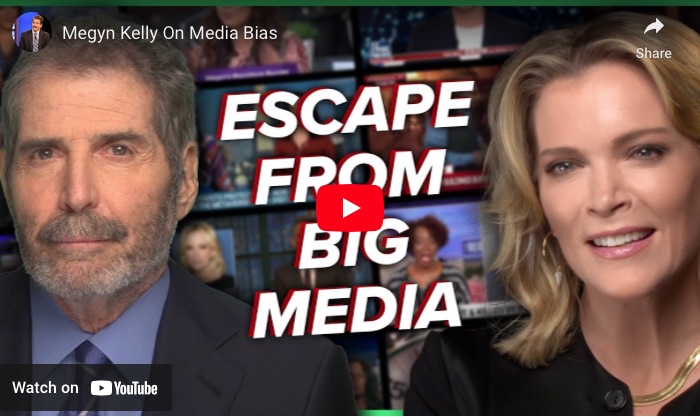 Megyn Kelly is well known for working at Fox News & NBC. Now she's her own boss, and feels free to call out bias wherever she sees it.
Today, big media has an agenda. It's not just, "give the news." Fox News and a few others spin right. Almost everyone else spins left. That's why I'm glad we have independent journalists like Megyn Kelly. We worked together at Fox, and then she went to NBC. She felt pressure from her bosses to stick to a certain agenda. Not pleasing the network got her fired from NBC. Now she has her own podcast, The Megyn Kelly Show. "I'm totally uncancellable," she tells me. "That was my only mission in coming back into our business. I didn't want a corporate overlord."
———— To get our new weekly video from Stossel TV, sign up here: https://www.johnstossel.com/#subscribe ————
John Stossel created Stossel TV to explain liberty and free markets to young people. Prior to Stossel TV he hosted a show on Fox Business and co-anchored ABC's primetime newsmagazine show, 20/20.
Stossel's economic programs have been adapted into teaching kits by a non-profit organization, "Stossel in the Classroom." High school teachers in American public schools now use the videos to help educate their students on economics and economic freedom. They are seen by more than 12 million students every year.
Stossel has received 19 Emmy Awards and has been honored five times for excellence in consumer reporting by the National Press Club. Other honors include the George Polk Award for Outstanding Local Reporting and the George Foster Peabody Award.
Severed pig's head leads to investigation of possible hate crime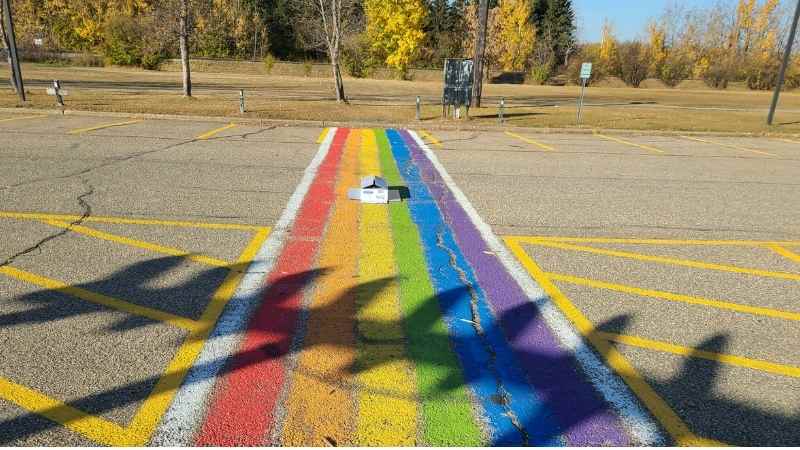 Parkland County, Alta. (from Parkland RCMP)
On Oct. 16, 2022, at approximately 10 a.m., Parkland RCMP received a report of a severed pig's head that had been left on the rainbow Pride crosswalk painted at Graminia School in Parkland County.
The pig is believed to be a domesticated pig. Its head was severed with a bladed instrument. Its placement in the center of the crosswalk appears to have been intentional and designed to disturb students, staff and parents. Due to these circumstances, investigators are treating this incident as a possible hate crime targeted at the school, which has a Gay-Straight Alliance.
"An unsophisticated person might think this was a prank. An objective viewer would see it as highly intolerant and provocative," says Staff Sergeant Ian Gillan of Parkland RCMP.
Parkland RCMP are seeking any information that may assist the investigation. In particular, police are seeking the following information:
Any suspicious activity in the area between the evening of Oct. 15, 2022, to the late morning of Oct. 16, 2022
Information pertaining to recently missing or mutilated pigs
Butchers and meat packers who recently sold, or had a pig's head stolen, are also asked to contact Parkland RCMP
The RCMP encourages all victims and witnesses to report any hate-motivated crime or incident to their local police of jurisdiction. Reporting hate-motivated incidents, no matter how minor they may seem, can help Police better target crime prevention efforts in the communities. It can also help identify trends and prevent a possible escalation towards violence.
If you can provide information regarding this incident, please contact the Parkland RCMP at 825-220-2000. If you want to remain anonymous, you can contact Crime Stoppers at 1-800-222-8477 (TIPS), online at www.P3Tips.com or by using the "P3 Tips" app available through the Apple App or Google Play Store.