Owners of home fined for illegal suite after fire
From the City of Red Deer
Safety a concern with illegal secondary suites
A fire in a Red Deer home with an illegal secondary suite serves as a reminder to property owners to comply with The City of Red Deer Land Use Bylaw and the Safety Codes Act to ensure the safety of tenants.
According to Red Deer Emergency Services, an incident on January 9, 2018 left a family and three tenants in a single family home with an illegal secondary suite at risk, due to a fire that caused damage to the home. Two people received medical treatment as a result of the fire.
The two property owners (Asif Ambreen & Khan Ullah Kashan) were charged under the Safety Codes Act and plead guilty. Each received a $7,000 fine for a total of $14,000 plus a 15% Victims Surcharge.
The maximum fine under the Safety Codes Act for an illegal secondary suite is $100,000 for each offense and/or imprisonment for a term not exceeding six months.
A secondary suite is a separate dwelling inside a single family home. Secondary suites must meet the Alberta Fire and Building Codes minimum standards which are designed to protect families, tenants, and neighbors. Illegal secondary suites put tenants at risk as they typically do not have hardwired interconnected smoke alarms, proper fire separations or adequate bedroom windows.
Secondary suites are allowed on a discretionary basis in single family homes in Red Deer. Property owners require a development and building permit for the use of a secondary suite.
For more information on secondary suites, visit reddeer.ca/permits
Federal Court of Appeal upholds all but one rule on airline compensation
OTTAWA — The federal court of appeal says it will uphold all but one ofthe rules that bolster compensation for air passengers subjected to delayed flights and damaged luggage.
The court on Tuesday dismissed the appeal that challenged the validity of the passenger bill of rights, with the exception of one regulation that applies to the temporary loss of baggage.
Air Canada and Porter Airlines Inc., along with 16 other appellants that include the International Air Transport Association had argued that the passenger rights charter launched in 2019 violates global standards and should be rendered invalid for international flights.
In court filings, the airlines argued the regulation exceed the Canadian Transportation Agency's authority and went against a multilateral treaty by imposing compensation requirements for flight cancellations or lost baggage that were too stringent.
The CTA and Attorney-General argued there is no conflict between the passenger protections and the treaty.
The FCA initially turned down a request from the airlines to suspend the Air Passenger Protection Regulations (APPR) in 2020.
This report by The Canadian Press was first published Dec. 6, 2022.
Companies in this story: (TSX:AC)
The Canadian Press
WestJet announces new flights to Tokyo, Barcelona, and Edinburgh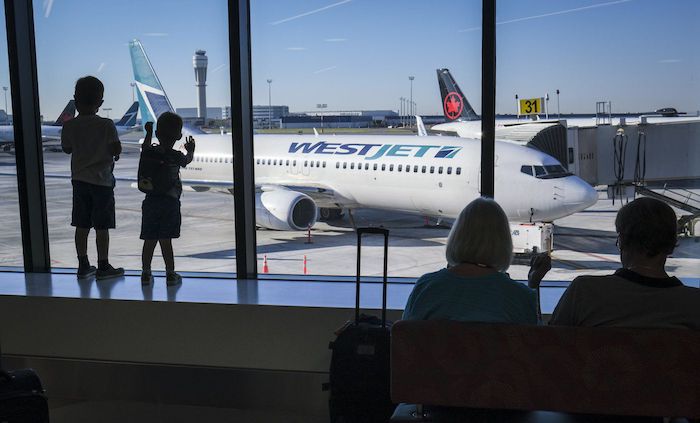 Calgary – WestJet plans to offer flights to Japan starting this spring, marking the airline's first non-stop flights to Asia from Calgary.
The Calgary-based airline said Monday that it will fly to Tokyo's Narita International Airport from Calgary this spring.
The non-stop flights will operate three times weekly beginning April 30.
The airline also announced new routes from Calgary to Barcelona and Edinburgh and increased frequency to Dublin, London, Paris and Rome, also starting in the spring.
WestJet chief executive Alexis von Hoensbroech says the new flights are part of the airline's plan to expand capacity from Calgary by more than 25 per cent by next year, beginning with intercontinental routes.
WestJet also says it is preparing for broader expansion within Canada and North America over the coming months.
This report by The Canadian Press was first published Dec. 5, 2022.