Are low electrical bills inviting a National Electricity Strategy?
Is it time to have or implement a National Electrical Strategy?
I live in Red Deer, a small city in Central Alberta. My electrical bill last month was $95.
The average household, according to Google, in Canada uses 972 KWHs monthly, but I used 848 KWHs last month, so if I had been an average user then my bill would have been $109.
My electrical bill shows that my electrical use cost only $32.40 while administration cost $6.99, distribution cost $25.90 transmission fees cost $23.86, include access fees, rate riders and balancing pool allocations and GST and my bill came to $95.
Talk of carbon taxes, green energy would increase my energy costs. Fine, increasing my energy costs by 10% would mean an increase of only $3.24 because all the other charges should not go up. Changing fuel or supply should not affect administrators, power lines, poles or switches.
I started requesting electric bills from homes in other parts of Alberta and the costs varied from 3.75/ kwh to 5.99/kwh and the other costs varied in name and amount for varying total costs per kwh from 11.7 to 15.75/kwh. So at 848 kwh my bill would go from $95 up to $133.56 depending on location.
Alberta is deregulated and you have options of providers. Floating and fixed rates, but the other fees are always added.
A home in Vancouver showed an average 11.37/kwh so my bill would be $96.50, very similar to my Alberta bill. Vancouver is vastly different and denser market. Vancouver has 5,249 people per km. or 2100 homes per square km.
Alberta has a population of 4,252,879 people in 640,081.87 sq. kms. For a density of 6.7 people per square km. or 2.7 homes per square km. So you would think that the costs would be astronomically higher to compensate for the vast distances, and the increased wiring, poles, and installation of such, but apparently not.
So I thought about Ontario. Population of 13,982.984 in 908,607 square kms of land. 15.4 people or 6.2 homes per square kms. More than twice the density of Alberta. The transmission and distribution costs should be equal to or less than sparsely populated Alberta. I started requesting power bills from home owners in Ontario, especially in rural Ontario.
The first bill came from Winchester, 40 kms. from Ottawa. It showed a monthly usage of 661.24 KWHs. Energy costs varied from 8.7/kwh of low peak to 18/kwh during high peak for energy cost of $79.06. Add in delivery charge of $65.41, regulatory fees and HST and the bill comes to $164.96. Or 25/kwh. My current bill would now be $211.55 if I lived in Winchester.
The second bill came from a family outside Chesterville. It showed higher usage, perhaps because of location, age of appliances or lifestyle. Energy use of 1281 KWHs for a bill of $278.93 or 22/kwh. My bill would then be $184.65 if I lived outside Chesterville.
Albertans get their power from natural gas (44%), coal (39%) and even hydro (6%) while Ontario get their power from Nuclear, (66%) and Hydro (22%) But in Alberta, we are expecting increases in our power bills due to carbon taxes, green initiatives and the new power lines being built to the southern border. Paid for by current users to provide power south of the border. Ontario has some similar changes and challenges ahead to incur expectations of increased costs. Is this proper?
Alberta is only 70% the size of Ontario, our population is only 30% of Ontario, yet Alberta power bills are substantially lower. Capitalists will tell you that larger markets like Ontario, means lower costs, as one would also expect with increased density as in this case, Ontario.
Alberta deregulated the electrical sector increasing competition. Would that help or exasperate the problem in Ontario? Should the vast majority of urban homes subsidize the rural users? Should a standard rate be applied to all in Ontario?
To recap with averages of 972 KWHs per home per month it would cost $110.61 in Vancouver B.C., $108.90 in Red Deer Ab., $242.48 in Winchester Ont. And $211.65 in Chesterville Ont. Definitely not a level playing field, is it?
Is it time for the Federal Government to create a National Electrical Strategy? We could at least study on it.
What do you think?
Cole's story: Consistency is the key!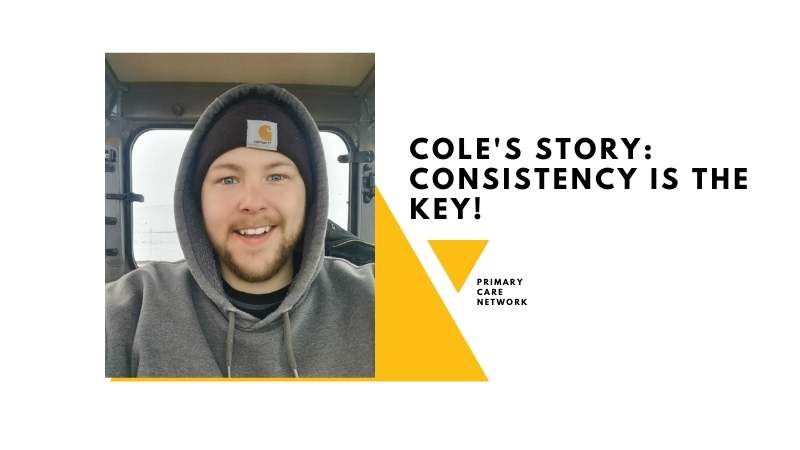 When Cole came to the Health Basics program he was at the lowest place of his life. He broke his foot, was then unable to work and was waiting for a long time for a WCB claim.  His foot did not heal, and he required surgery. In the meantime, his frustration led him to eat more and more. His weight got up to 363 pounds and he was considering bariatric surgery. He just wanted a way out of being so big, being stuck in this rut. He was at a fork in the road. He knew that a size and lifestyle was leading him to diabetes and a shorter life.
While on the bariatric surgery waiting list, his doctor sent him to Health Basics. The program got his gears going again. He started tracking his diet and one instructor helped him to tailor his exercise to using a punching bag, an activity that inspired him. Soon he was going outside the house more, riding his bike and even fishing. In September Cole was connected to the RDPCN Recreation Therapist who helped him set out workouts at the gym 4 times per week with good results. When Covid shut down the gym, Cole borrowed a bench press and has faithfully used the treadclimber in his basement. Cole has lost 36 pounds so far and has good momentum behind him to continue his loss. He has made a decision to be healthier and he has kept it. He is enjoying more energy, a better mood, a healthier diet and has positive plans for the future. Nothing will slow him down now and he sincerely doubts that he will ever need bariatric surgery as he knows he can get to a healthy weight through lifestyle.
To learn more about the RDPCN programs, visit www.reddeerpcn.com.
Read more success stories on Todayville.
$10 ticket for a shot at up to $10,000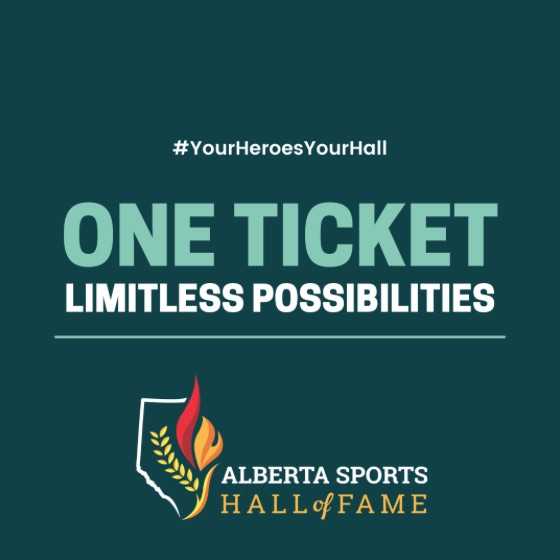 Your Hall. Needs Heroes.
We're enhancing the Alberta Sports Hall of Fame experience, one ticket at a time.
It's time for us to replace our "vintage" ski machine with something a little more modern. But changing an interactive doesn't come cheap.
Be Our Hero – get your tickets today for a potential shot at $10,000.
AGLC Raffle #573630
Out with the old …
Pixels might be cool again, but our ski machine has seen better days. We've kept it going, but it's past its prime.
In with the new.
The super-sized version of our old classic, Super Alpine Racer is as close as you can get to the real thing.