Ontario "on the verge of enforcing Critical Race Theory in all schools"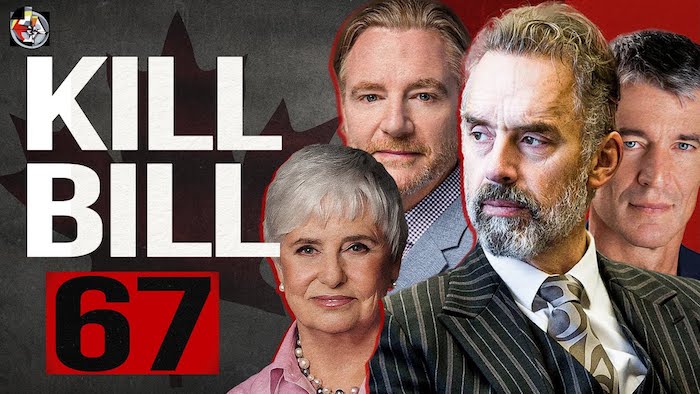 Bill 67, Racial Equity in the Education System Act, 2021, has passed second reading in the Ontario legislature and at first glance it looks like a great idea. After all, no one can make a sensible argument 'for' racism. The world is doing its best to move past the ugly reality of racism which has seemingly always plagued societies. So why are some important and influential Canadian educators and communicators ferociously opposed to Bill 67?
They'll tell you it's because they've actually read the bill and they know the meaning of the words used over and over again throughout.
If you don't already know (and most Canadians haven't looked into this yet) the profound difference between "equality" and "equity", or the profound difference between "anti-racism" and "non-racism" this presentation is critically important. In the three days since this video was released, it has already been viewed over 600,000 times..
Here's the description from host Jordan Peterson
Canadian Bill 67, which purports to be nothing but an "anti-racist" bill, is in fact the most pernicious and dangerous piece of legislation that any Canadian government has attempted to put forward. Dr. Peterson is joined by Barbara Kay, Bruce Pardy and Dr. David M. Haskell. This bill makes C-16 look like child's play. Barbara Kay is a columnist for the Post Millennial, the Epoch Times, and Western Standard Online. Bruce Pardy is executive director of Rights Probe and professor of law at Queen's University. Dr. David M. Haskell's teaching and research focuses on religion in Canada, media in Canada, and religion and media in Canada. He is currently a professor at Wilfrid Laurier.
For more on Jordan Peterson
// LINKS //
Website: https://jordanbpeterson.com
Events: https://jordanbpeterson.com/events
Blog: https://jordanbpeterson.com/blog
Podcast: https://jordanbpeterson.com/podcast
// SOCIAL // Twitter: https://twitter.com/jordanbpeterson Instagram: https://instagram.com/jordan.b.peterson Facebook: https://facebook.com/drjordanpeterson
Foundation for Red Deer Public Schools teams up with Central Alberta Optimist Clubs and Time Hortons to provide "Best July Ever" for these students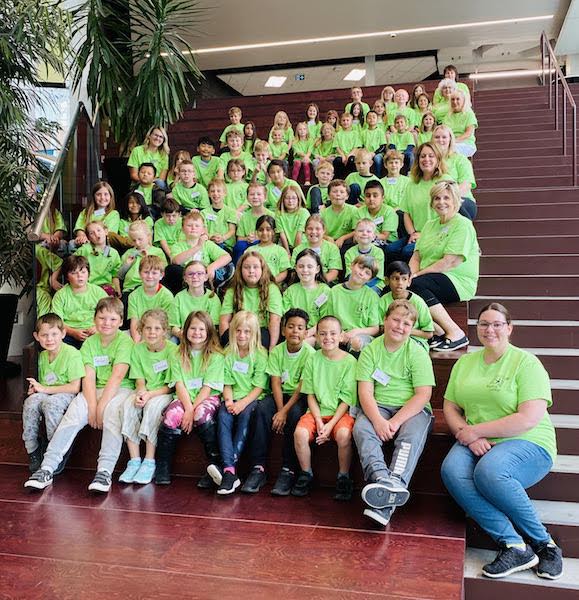 66 students to immerse themselves in reading and writing this July
66 Grade 2 students from across Red Deer Public Schools are beginning the best July ever while improving their reading and writing skills along the way.
The Reading College program takes place at the Gary W. Harris Canada Games Centre at Red Deer Polytechnic.
For the entire month, Reading College students will be immersed in a literacy rich environment, while being supported by mentor teachers as well as recent graduate teachers of Red Deer Polytechnic. Students will also enjoy fun activities each day throughout the post secondary institution, which will further enhance their excitement about reading and writing and introduce them to possibilities for their future.
"Third grade reading levels are one of the best predictors of high school graduation. Reading College helps struggling readers become readers of potential," said Sue Carmichael, Program Coordinator of Reading College. "Reading College is a fantastic program that inspires kids to read and write to ensure they are ready and excited to enter Grade 3."
"Even with summer holidays just starting, kids and parents were excited when they got on the bus today to start Reading College. In 20 days, we will see significant improvement using approaches that have demonstrated real success. Students will be working hard at reading and writing, but also playing hard with lots of great literacy-based activities around RDP," said Bruce Buruma, Executive Director for the Foundation for Red Deer Public Schools. "All the programs the Foundation supports creates life chances for students. Reading College gives these students foundational skills that will help them be more successful in school."
In its 11th year, Reading College is a project of the Foundation for Red Deer Public Schools. The program would not be possible without financial support from many community partners including from the Central Alberta Optimist Clubs and Tim Hortons through their Smile Cookie Campaign.
For more information regarding Reading College, click here.
Red Deer Polytechnic Athletics refreshes brand for 2022/2023 season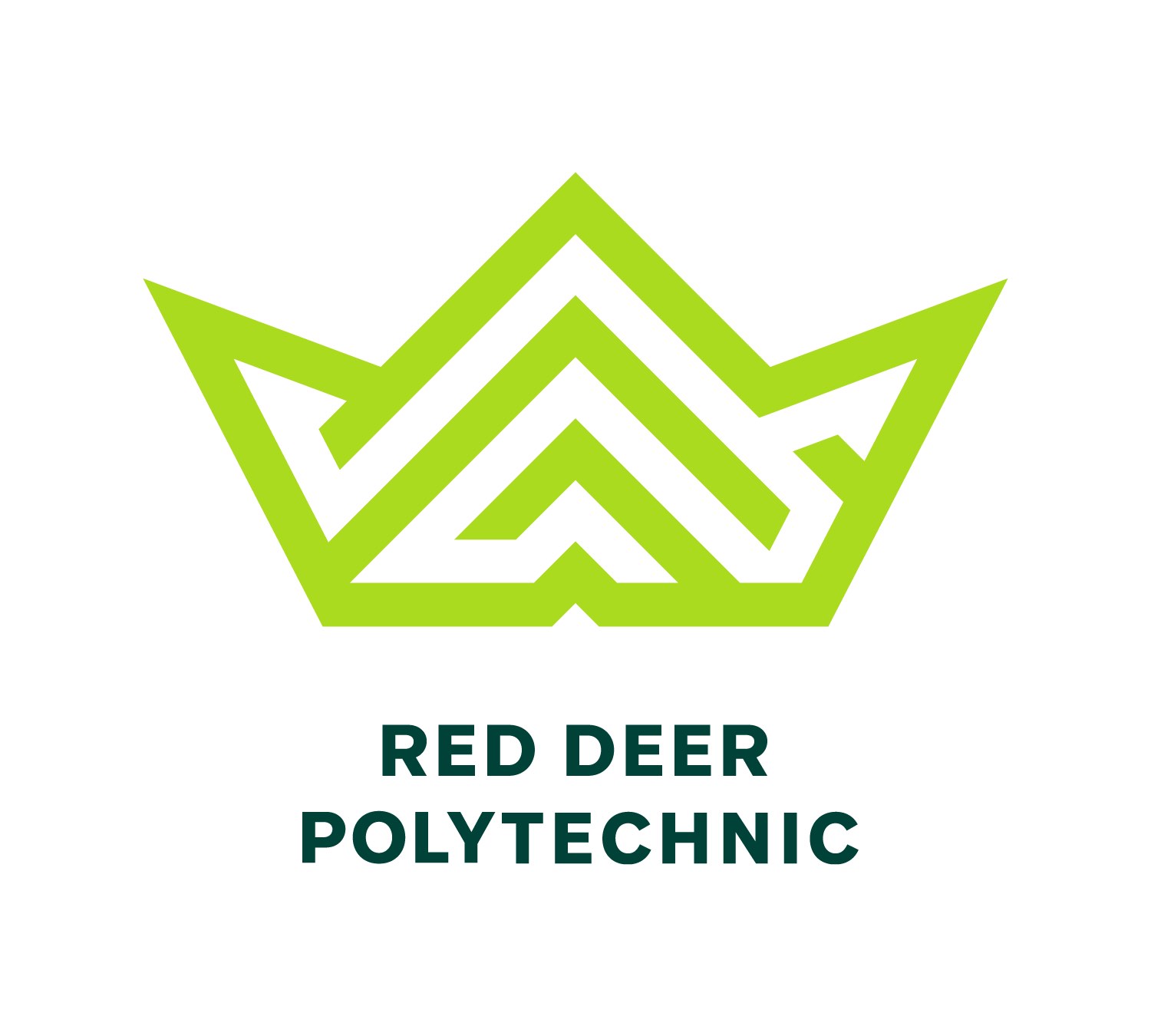 Updated logo honours the past and embraces the future
The Red Deer Polytechnic Kings and Queens will have a familiar, but modern look as they enter the 2022/2023 Alberta Colleges Athletic Conference (ACAC) season. Feedback from two virtual Red Deer Polytechnic Athletics Engagement Sessions, along with responses from a public online survey during Winter 2022 Term were used to help shape the creation of the updated logo, which remains a Crown.
"Our student-athletes, coaches, donors, sponsors, alumni, Athletics stakeholders, and central Albertans expressed their affinity for the Kings and Queens to continue wearing the Crown as a way of honouring the legacy of excellence within Red Deer Polytechnic Athletics," says Jim Brinkhurst, Interim President, Red Deer Polytechnic. "With a history of 25 national titles and 182 ACAC gold medals from individual student-athletes and teams, Red Deer Polytechnic Athletics has cemented itself as a premier program in the ACAC and across the nation, and the Crown has become an identifiable symbol of that success."
Over the years, the brands of the institution and Athletics have been updated, including different logos and colour schemes.
"The new Red Deer Polytechnic brand was unveiled on October 1, 2021, and this included a new logo," says Kristine Plastow, Dean of Students. "As a result of the changes, the brands of the Polytechnic and Red Deer Polytechnic Athletics were not aligned, so we engaged with stakeholders to better connect the two. With the bold and modern features of the updated Crown, along with the single green colour, the relationship between the two brands is now strongly correlated."
The refreshed Red Deer Polytechnic Athletics brand will be visible on campus and on new uniforms when the Kings and Queens compete in the 2022/2023 season.
"We are very excited for the 15 Red Deer Polytechnic Athletics teams to proudly showcase the modern visual identity this year, as they train, compete and volunteer in the community," says Randy Stewart, Manager, Athletics and Student Life. "The Kings and Queens will have a unique and recognizable look as they continually strive for excellence in all facets of being a student-athlete at Red Deer Polytechnic. We are very proud of our student-athletes, and we can't wait for the new season to begin in front of our donors, supporters, alumni, and fans in central Alberta."