Ontario "on the verge of enforcing Critical Race Theory in all schools"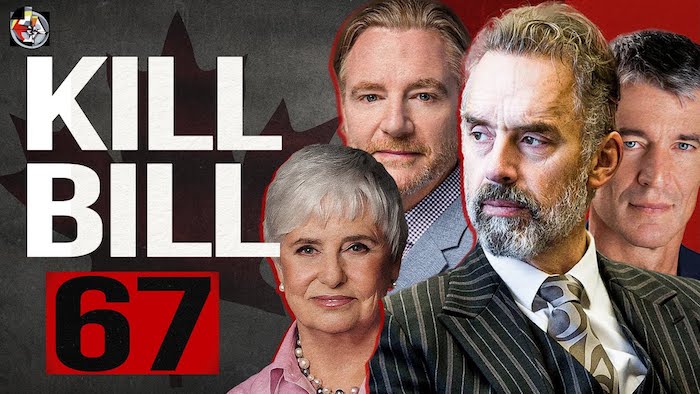 Bill 67, Racial Equity in the Education System Act, 2021, has passed second reading in the Ontario legislature and at first glance it looks like a great idea. After all, no one can make a sensible argument 'for' racism. The world is doing its best to move past the ugly reality of racism which has seemingly always plagued societies. So why are some important and influential Canadian educators and communicators ferociously opposed to Bill 67?
They'll tell you it's because they've actually read the bill and they know the meaning of the words used over and over again throughout.
If you don't already know (and most Canadians haven't looked into this yet) the profound difference between "equality" and "equity", or the profound difference between "anti-racism" and "non-racism" this presentation is critically important. In the three days since this video was released, it has already been viewed over 600,000 times..
Here's the description from host Jordan Peterson
Canadian Bill 67, which purports to be nothing but an "anti-racist" bill, is in fact the most pernicious and dangerous piece of legislation that any Canadian government has attempted to put forward. Dr. Peterson is joined by Barbara Kay, Bruce Pardy and Dr. David M. Haskell. This bill makes C-16 look like child's play. Barbara Kay is a columnist for the Post Millennial, the Epoch Times, and Western Standard Online. Bruce Pardy is executive director of Rights Probe and professor of law at Queen's University. Dr. David M. Haskell's teaching and research focuses on religion in Canada, media in Canada, and religion and media in Canada. He is currently a professor at Wilfrid Laurier.
For more on Jordan Peterson
// LINKS //
Website: https://jordanbpeterson.com
Events: https://jordanbpeterson.com/events
Blog: https://jordanbpeterson.com/blog
Podcast: https://jordanbpeterson.com/podcast
// SOCIAL // Twitter: https://twitter.com/jordanbpeterson Instagram: https://instagram.com/jordan.b.peterson Facebook: https://facebook.com/drjordanpeterson
Red Deer Polytechnic Athletics announces Harrison as Queens Basketball Head Coach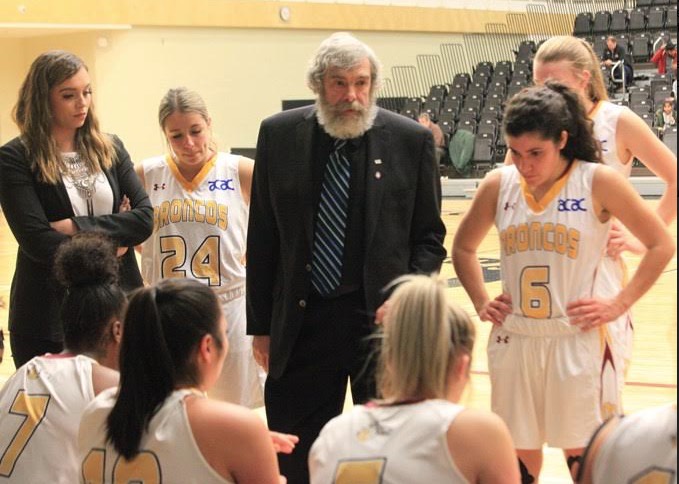 Red Deer Polytechnic Athletics has named Avery Harrison the new head coach of the Queens Basketball program.
"We are extremely excited to add Avery to the Red Deer Polytechnic coaching staff. He brings decades of experience, a proven championship mindset, and the ability to harness the potential in each student-athlete," says Randy Stewart, Manager Athletics and Student Life. "In addition to being an excellent coach and mentor, Avery has the innate ability to develop a winning culture and to be successful at the highest level."
The five-time Alberta Colleges Athletic Conference (ACAC) Women's Basketball Coach of the Year has helped to guide his teams to five ACAC Championships and three Canadian Collegiate Athletic Association (CCAA) titles over 23 years as a head coach in the league. Harrison has led his teams to the national championships 10 times, which is the most for an ACAC Women's Basketball Head Coach. Harrison was also an ACAC Assistant Coach for 11 years.
In this role, Harrison worked with legendary SAIT Trojans Head Coach Phil Allen, who is an ACAC Hall of Fame Coach and a member of the Alberta Sports Hall of Fame, and a major influence on Harrison's coaching career. Together, they led the Trojans to four ACAC Championships and one CCAA gold medal.
Harrison has had post-secondary coaching stints at Mount Royal College, Lethbridge College, SAIT, and most recently at Olds College from 2017 to 2020. During his tenure in Olds, Harrison built the Broncos into both ACAC and CCAA Champions in 2019.
With Harrison's leadership, 46 of his players have earned spots on ACAC All-Conference teams and 12 student-athletes have been recognized as All-Canadians.
Harrison is looking forward to coaching and sharing his expertise with the Queens, who qualified for last year's playoffs for the first time since 2009/2010.
"I am excited to have the opportunity to join the Red Deer Polytechnic Queens Basketball program as their new head coach," he says. "We have a great mixture of veterans and I think one of our first goals is to establish a winning culture in our locker room. We need to create an on-court identity that the team can be proud of, so we can go out and give our best effort every night."
This past season, the Red Deer Polytechnic Queens (7-9) finished fifth in the south and then were downed by the Medicine Hat College Rattlers in a playoff division quarter-final.
Looking to the 2022/2023 season, the returning players and new recruits will all benefit from Harrison's leadership.
One key returning student-athlete to the Queens is Amy Szymanek, who has been a leader on the team and within RDP Athletics. The team MVP and co-chair of the Polytechnic's Student-Athletes Advisory Council (SAAC) is entering her fourth season. She led the Queens with 15.1 points per game last year. The Bachelor of Education student's talent, leadership, work ethic, and impact on the game resulted in a 2022 ACAC Women's Basketball Second All-Conference team selection. Sophie Melin (12.6 points per game), Lauren France (10.6), Heena Sidhu (7.7), and Keanna Richards (6.1) are also expected to return for the 2022/2023 season.
Harrison will immediately step into his head coaching duties at the Polytechnic.
More information about Queens Basketball, including the roster and schedule, will be available in the fall at: rdpolytechathletics.ca.
Conference inspires local Indigenous youth to become future leaders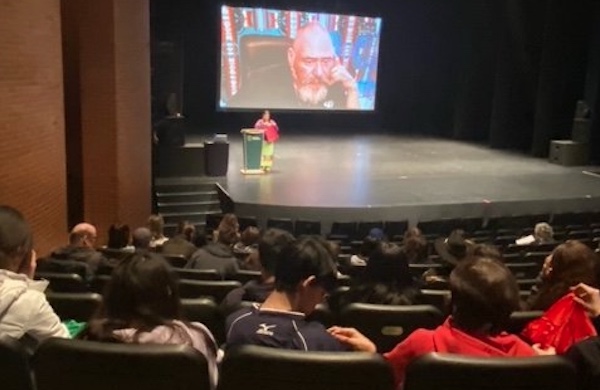 More than one hundred Indigenous youth from Red Deer Public Schools and Red Deer Catholic Regional Schools took part in a conference that allowed them to learn, connect, and be inspired by Indigenous leaders in their community.
The Inspiring Success Youth Conference, sponsored by We Matters, took place on May 10 at Red Deer Polytechnic.
Grade 8 students from across both school divisions had the opportunity to meet new friends who they will attend high school with, reconnect with peers in their current school, and build a deeper sense of strength, belonging, identity, and pride in their Indigenous heritage.
"We were very excited to bring this opportunity to Indigenous youth in Grade 8," said Hayley Christen, Learning Services Coordinator with Red Deer Public Schools. "It was an excellent opportunity for them to meet new friends and connect with other Indigenous youth in Central Alberta. We wanted the young people to know they are not alone and we also hope the connections they make today will carry forward when they go on to high school. This was a fun, engaging, and meaningful day for all the youth involved!"
Throughout the day, youth were able to participate in 10 different sessions that included topics on goal setting, student success, resilience, Reconciliation, and Indigenous games, along with the opportunity to hear the personal journeys of several Indigenous mentors and leaders.
"This conference has been a beautiful event for the students to witness firsthand the success of other Indigenous people in the local community and come together to connect with Indigenous Grade 8 students," said Selena Frizzley, Coordinator of Indigenous Education Services with Red Deer Catholic Regional Schools. "We had students attend from Rocky Mountain House, Olds, Innisfail and Red Deer. Students left feeling empowered and hopeful after gaining traditional teachings from Elders and Knowledge Keepers."
"We were thrilled to collaborate with Red Deer Public and Catholic School Divisions, in conjunction with several community groups, to host central Alberta Indigenous youth for Inspiring Success Youth Conference at Red Deer Polytechnic," said Kylie Thomas, Red Deer Polytechnic Vice President, Academic and Provost. "We are extremely proud of the leadership roles that RDP Indigenous learners, including keynote speaker Logan Beauchamp, and Polytechnic staff assumed throughout the planning and delivery of this impactful conference. The collective efforts from all partners has helped to inspire Indigenous youth both in and out of the classroom."
"This conference was a way to introduce Indigenous youth to positive role models from their own community. It was also a great way to introduce these youth to more aspects of our cultures, something that a lot of Indigenous youth feel disconnected from," said Logan Beauchamp, Ambassador of Hope with We Matters. "As well, we were able to highlight some resources and organizations that are doing great things in our community that these youth can access. Most importantly, this conference was hopefully able to help these youth create their own definition of success and help them envision and plan how they can get there"