Ontario community urged to change the name of a street named after Nazi battleship captain
From B'nai Brith Canada
B'nai Brith Canada is urging a Greater Toronto Area municipality to rename a street dedicated to a Nazi battleship captain who fought in the Second World War.
Langsdorff Drive, located in Ajax, Ontario, was named in 2007 after Hans Langsdorff, who commanded Nazi German forces at the 1939 Battle of the River Plate. The Town of Ajax is named after the HMS Ajax, a British ship that took part in the engagement.
After losing the encounter, Langsdorff scuttled his ship off the coast of Argentina, allowing its crew to escape rather than face the British fleet again. He then shot himself, leaving a suicide note in which he remarked: "I shall face my fate with firm faith in the cause and the future of the nation and of my Führer."
B'nai Brith's position is that there is no room for monuments or other dedications in Canada honouring Nazi combatants or their collaborators.
In July, Ajax Town Council voted to rename Graf Spee Lane, another street in the municipality named after the Admiral Graf Spee — Langsdorff's ship at the Battle of the River Plate. It is unclear why the name of the ship was deemed inappropriate while the name of its captain was allowed to remain.
"There is no place for streets honouring Nazi combatants in Canada," said Michael Mostyn, Chief Executive Officer of B'nai Brith Canada. "While Hans Langsdorff was attacking Allied shipping in the South Atlantic, his comrades were murdering Jews and Poles en masse in occupied Poland. These were inseparable components of the overall Nazi war effort."
In 2017, B'nai Brith worked with the town of Lachute, Que. to prevent a local ceremony honouring a Nazi pilot. Later that same year, B'nai Brith was asked by local residents in Puslinch, Ont. to convince the local township to rename "Swastika Trail." Though unsuccessful at the time, residents continue to push for change in Puslinch.
Finally, on July 27 of this year, B'nai Brith joined forces with the Canadian Polish Congress to call for the removal of monuments honouring Nazi collaborators in Edmonton and Oakville, Ont.
B'nai Brith also recently published a detailed policy paper on the alarming issue of Nazi glorification in Canada.
An online petition is circulating against Langsdorff Drive in Ajax. B'nai Brith will continue to provide updates as this campaign unfolds.
Trudeau Cabinet a "disaster" for Central Alberta
From Red Deer – Lacombe MP Blaine Calkins
Statement on Trudeau Liberal's New Cabinet
Ottawa, Ontario –
Today, Prime Minister Justin Trudeau announced his Cabinet. Blaine Calkins, Member of Parliament for Red Deer – Lacombe, issued the following statement in response:
"Justin Trudeau's new Cabinet is a disaster for Central Albertans and is clearly unqualified to address the economic crisis that Canada is heading towards under this government's leadership. The Prime Minister is doubling down on style over substance at a time when Canadians are looking for a serious plan to secure Canada's future and address the inflation crisis. Canadians will only get higher prices, higher taxes, and smaller paycheques under this government's fiscal plan. What they deserve are solutions to our fiscal challenges, not more risky and unproven economic schemes.
"Central Albertans should be particularly concerned with the appointment of the radical environmentalist Stephen Guilbeault to Minister of the Environment. The Minister who once tried to censor Canada's social media posts will now lead the charge to further silence our energy sector through the implementation of the Liberal's so-called "Just Transition" – an attempt to "phase-out" the Energy Sector in Alberta. It is also clear that the new Natural Resources Minister, Jonathan Wilkinson, will be no champion for our resource sector, given that he has spent the last few years trying to destroy it as Trudeau's previous Minister of the Environment.
"As a firearms owner, I am happy to see Bill Blair moved off of Public Safety, however this appears to be little more than an attempt to appease the anti-firearms groups who didn't think the forced confiscation of law-abiding Canadian's property went far enough. Instead, they are replacing him with Minister Marco Mendicino, a Liberal who Justin Trudeau constantly turned to when he needed someone to defend one of his numerous ethical violations.
"Inflation is at a near twenty-year high. This is causing gasoline, grocery, and housing prices to skyrocket, and businesses to suffer from major supply chain interruptions. Today's appointments clearly show that the Trudeau government is not serious about addressing Canada's economic challenges.
"The changes to cabinet represent just another example of the Prime Minister continuing to reward Ministers who have consistently demonstrated incompetence and a lack of accountability."
RCMP members taking a stand against "mandatory" vaccination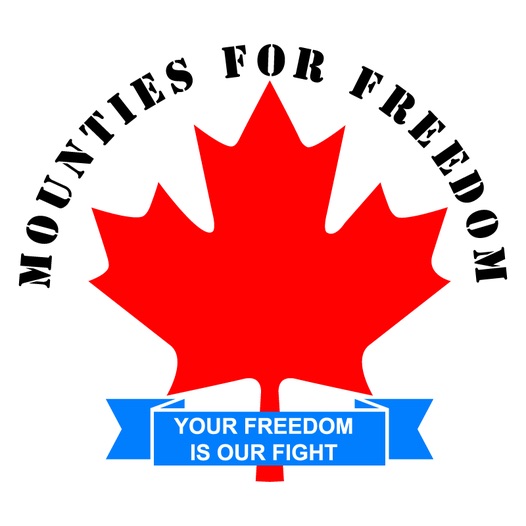 RCMP members facing the loss of their jobs over mandatory vaccination are reaching out to their Commissioner and asking for the support of Canadians.
In an extensive and detailed Open Letter to RCMP Commissioner Brenda Luck, the officers say they cannot "willingly participate in enforcing mandates" they don't believe in.
RCMP members opposed to vaccine mandates have formed an organization called Mounties For Freedom. Members of the RCMP are among the thousands of federal public servants who feel threatened by Prime Minister Justin Trudeau's announcement that "There will be consequences" for those who choose not to be vaccinated.
The open letter (below) to Commissioner Lucki sets out a series of arguments culminating in a joint statement against "the discrimination faced by those who have exercised their right to bodily autonomy."
---
Open Letter to RCMP Commissioner Brenda Lucki
RCMP National Headquarters
73 Leikin Dr
Ottawa, Ontario K1A 0R2
October 21, 2021
Dear Commissioner Brenda Lucki:
We respectfully submit this open letter to express our most sincere concerns and resolute stand against the forced coercive medical intervention of Canadians, and against the undue discrimination experienced by those exercising their lawful right to bodily autonomy. We are not against vaccinations, but as law enforcement officers, we cannot in good conscience willingly participate in enforcing mandates that we believe go against the best interests of the people we protect.
As Canadians, our constitutionally-protected freedoms precede the government, and may only be temporarily limited if the majority of evidence justifies such infringements as reasonable, provable, and guided by law. If presented with all available evidence in a court, we firmly believe the government implemented mandates would not hold up under scrutiny.
As experienced investigators, we look past what information is provided and focus on how the information is presented. A proper investigation should be conducted as objectively as possible, and follow the principle that it is better to have questions that cannot be answered than to have answers that cannot be questioned. A complete investigation must include full disclosure of all the facts of the case, even contradictory evidence. Why, then, is there little to no tolerance for free and open debate on this matter? Many credible medical and scientific experts are being censored. Accordingly, we rightly have concerns about "the science" we are being coerced to "follow".
As representatives of our communities within the RCMP and representatives of the RCMP in our communities, we have never witnessed such division in our country. This sense of "Us versus Them" will be further fueled by having a police force consisting only of "vaccinated" people, while serving communities consisting of "unvaccinated" people, which goes against the community policing model the RCMP has strived to achieve.
As law enforcement officers, we already face higher levels of stress and mental illnesses due to the nature of our work. These have been compounded – considerably – by mandates that we believe are deeply unethical, threatening our livelihood, and dividing society.
As federal employees, what is being done to mitigate this stress? Moreover, what assurances are we given that the injections will not cause short or long-term side effects? What steps will be taken to ensure members are compensated for adverse side effects?
Police officers are expected to preserve the peace, uphold the law, and defend the public interest. We strongly believe that forced and coerced medical treatments undermine all three and, thus, contradict our duties and responsibilities to Canadians. We remain loyal to the Charter and Bill of Rights and ask you to send investigators to collect statements from medical professionals (and other reliable witnesses) who allege they have been silenced – putting lives at risk. Allow us to make this information publicly available to all so the public can scrutinize it and achieve informed consent.
This letter was created from the collective thoughts, beliefs, and opinions of actively serving police officers of the Royal Canadian Mounted Police (RCMP) from across the country. We have a wealth of experience which includes, but is not limited to, General Duty, Federal Serious and Organized Crime, School Liaison, Prime Minister Protection Detail, Emergency Response Team, Media Relations, and Combined Forces Special Enforcement Unit. We come from various ranks, levels of experience, communities, cultural backgrounds, religious beliefs, and vaccination statuses. Together we are the Mounties for Freedom. We are individual police officers who united in the belief that citizens, including federal employees, should not be forced and coerced into taking a medical intervention.
In August 2021, Canadian Prime Minister Justin Trudeau announced, "Federal public servants need to be fully vaccinated," and that for those without a medical exemption who choose not to be vaccinated: "There will be consequences"1.
Since that statement, many federal employees have been told they will be sent home without pay for refusing to receive a contested medical treatment. We have united in the belief that people should not be forced or coerced into receiving the current COVID-19 treatments – it should be voluntary. We stand united against the forced and coerced medical intervention of Canadians and against the discrimination faced by those who have exercised their right to bodily autonomy. We believe in democracy, the Canadian Charter of Rights and Freedoms, and the Bill of Rights.
This is not about whether people should be vaccinated – that is a personal choice.
———-
In an extensive
podcast interview with David Whitehead
, Mounties For Freedom spokesman Corporal Daniel Bulford points out several issues with vaccine mandates. Corporal Bulford (who ironically is a member of the Ottawa based detail in charge of protecting the Prime Minister) is particularly upset with Canada's health authorities for not allowing treatments such as Ivermectin which have been
successfully and extensively tested
in other parts of the world.
Over 40,000 supporters have signed up in support of the Open Letter to RCMP Commissioner Brenda Lucki.