One of the world's leading progressives says "I'm out"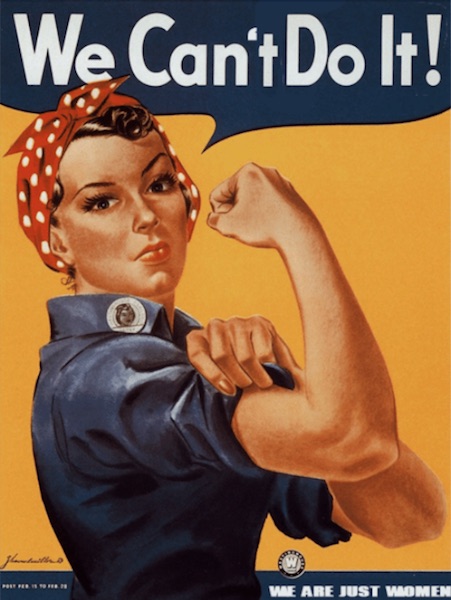 This is a compelling read because of the insight but it's even more remarkable considering the author. Michael Schellenberger not only founded and lead "Environmental Progress", he was an Invited IPCC Reviewer and was named by Time Magazine "Hero of Environment". Schellenberger is still a leading environmentalist, but his views have changed significantly over the years as he's become disillusioned with the movement.
Michael Shellenberger is author of the best-selling "Apocalypse Never"
This newsletter was sent out to Michael Schellenberger's subscribers on Substack
Why I Am Not A Progressive
And Why, From Climate Change to Homelessness, Liberal People Are Giving Up
For all of my adult life I have identified as a progressive. To me, being a progressive meant that I believed in empowerment. In 2002, when I co-founded a labor-environmental coalition to advocate for renewable energy, the symbol we chose to represent us was of Rosie the Riveter, an image of a woman factory worker during World War II flexing her muscle beneath the words, "We Can Do It!". When President Barack Obama ran for office in 2008, it seemed fitting to me that he chose the slogan, "Yes we can!"
But now, on all the major issues of the day, the message from progressives is "No, you can't." No: poor nations like Bangladesh can't adapt to climate change by becoming rich, insist progressives; rather, rich nations must become poor. No: we can't prevent the staggering rise of drug deaths in the U.S., from 17,000 in 2000 to 93,000 in 2020, by helping people free themselves from addiction; rather, we must instead provide Safe Injection Sites and Safe Sleeping Sites, in downtown neighborhoods, where homeless addicts can use fentanyl, heroin, and meth safely.
Progressives insist they are offering hope. Many scientists and activists yesterday said that, while we have gone past the point of no return, when it comes to climate change, and that "No one is safe," we can make the situation less bad by using solar panels, windmills, and electric cars, albeit at a very high cost to the economy. And in California, progressive leaders say that we just need to stick with the progressive agenda of Safe Injection Sites and Safe Sleeping Sites until we can build enough single unit apartments for the state's 116,000 unsheltered homeless, most of whom are either addicted to hard drugs, suffering from untreated mental illness, or both.
But progressives are talking out of both sides of their mouth. Yesterday I debated a British climate scientist named Richard Betts on television. After I pointed out that he and his colleagues had contributed to one out of four British children having nightmares about climate change he insisted that he was all for optimism and that he agreed with me about nuclear power. But just hours earlier he had told the Guardian that we were "hopelessly unprepared" for extreme weather events, even though deaths from natural disasters are at an all time low and that, objectively speaking, humankind has never been more prepared than we are today.
And on the drug deaths crisis, the consensus view among Democrats in Sacramento is that "the problem is fundamentally unsolvable," according to one of the Capitol's leading lobbyists. Facing a recall that is growing in popularity, Governor Gavin Newsom yesterday tried to demonstrate that he believes he can solve the problem. He came to Berkeley California and cleaned up garbage created by an open air drug scene ("homeless encampment") underneath a freeway underpass. A reporter for Politicoposted a picture of Newsom who he said was "looking tired, sweaty and dirty." But a commenter noted that the video was shot at 12:12 pm and by 12:25 pm Newsom was holding a press conference. The governor hadn't even bothered changing out of his Hush Puppies into work boots. People close to the governor say that it is Newsom himself who believes homelessness is a problem that cannot be solved.
The reason progressives believe that "No one is safe," when it comes to climate change, and that the drug death "homelessness" crisis is unsolvable, is because they are in the grip of a victim ideology characterized by safetyism, learned helplessness, and disempowerment. This isn't really that new. Since the 1960s, the New Left has argued that we can't solve any of our major problems until we overthrow our racist, sexist, and capitalistic system. But for most of my life, up through the election of Obama, there was still a New Deal, "Yes we can!," and "We can do it!" optimism that sat side-by-side with the New Left's fundamentally disempowering critique of the system.
That's all gone. On climate change, drug deaths, and cultural issues like racism, the message from progressives is that we are doomed unless we dismantle the institutions responsible for our oppressive, racist system. Those of us in Generation X who were raised to believe that racism was something we could overcome have been told in no uncertain terms that we were wrong. Racism is baked into our cultural DNA. Even apparently positive progressive proposals are aimed at fundamentally dismantling institutions. The Democrats' $1 trillion infrastructure bill, supported by many Republicans, and their $3.5 trillion budget proposal, contain measures that would finance the continuing degradation of our electrical grids by increasing reliance on unreliable, weather-dependent renewables, and establish racial incentives for industries including trucking, where there is already a shortage of drivers in large measure because not enough of them can pass drug tests. And does anyone really believe that, if those bills pass, progressives will abandon their dark vision of the future and return to Rosie the Riveter?
Meanwhile, at the state and local level, progressive governments faced with worsening racial disparities in education and crime, are attempting to "solve" the problem by eliminating academic standards altogether, and advocating selective enforcement of laws based on who is committing them. Such measures are profoundly cynical. Progressives are effectively giving up on addressing racial disparities by ignoring them. But such is the logical outcome of victim ideology, which holds that we can divide the world into victims and oppressors, that victims are morally superior and even spiritual, and no change is possible until the system that produces victims and oppressors is overthrown.
To some extent none of this is new. After World War II, it was progressives, not conservatives, who led the charge to replace mental hospitals with community-based care. After the community-based care system fell apart, and severely mentally ill people ended up living on the street, addicted to drugs and alcohol, progressives blamed Reagan and Republicans for cutting the budget. But progressive California today spends more than any other state, per capita, on mental health, and yet the number of homeless, many of whom are mentally ill and suffering addiction, increased by 31% in California since 2010 even as they declined by 18 percent in the rest of the US.
Also after World War II, it was progressives, not conservatives, who insisted that the world was coming to an end because too many babies were being born, and because of nuclear energy. The "population bomb" meant that too many people would result in resource scarcity which would result in international conflicts and eventually nuclear war. We were helpless to prevent the situation through technological change and instead had to prevent people from having children and rid the world of nuclear weapons and energy. It took the end of the Cold War, and the overwhelming evidence that parents in poor nations chose to have fewer children, as parents in rich nations had before them, where they no longer needed them to work on the farm, for the discourse to finally fade.
But the will-to-apocalypse only grew stronger. After it became clear that the planet was warming, not cooling, as many scientists had previously feared, opportunistic New Left progressives insisted that climate change would be world-ending. There was never much reason to believe this. A major report by the National Academies of Science in 1982 concluded that abundant natural gas, along with nuclear power, would substitute for coal, and prevent temperatures from rising high enough to threaten civilization. But progressives responded by demonizing the authors of the study and insisting that anybody who disagreed that climate change was apocalyptic was secretly on the take from the fossil fuel industry.
Where there have been relatively straightforward fixes to societal problems, progressives have opposed them. Progressives have opposed the expanded use of natural gas and nuclear energy since the 1970s even though it was those two technologies that caused emissions to peak and decline in Germany, Britain and France during that decade. Progressive climate activists over the last 15 years hotly opposed fracking even though it was the main reason emissions in the US declined 22 percent between 2005 and 2020, which is 5 percentage points more than President Obama proposed to reduce them as part of America's Paris climate agreement.
The same was the case when it came to drug deaths, addiction, and homelessness. People are shocked when I explain to them that the reason California still lacks enough homeless shelters is because progressives have opposed building them. Indeed, it was Governor Newsom, when he was Mayor of San Francisco, who led the charge opposing the construction of sufficient homeless shelters in favor of instead building single unit apartments for anybody who said they wanted one. While there are financial motivations for such a policy, the main motivation was ideological. Newsom and other progressives believe that simply sheltering people is immoral. The good is the enemy of the perfect.
As a result, progressives have created the apocalypse they feared. In California, there are "homeless encampments," open drug scenes, in the parks, along the highways, and on the sidewalks. But the problem is no longer limited to San Francisco. A few days ago somebody posted a video and photo on Twitter of people in Philadelphia, high on some drug, looking exactly like Hollywood zombies. The obvious solution is to provide people with shelter, require them to use it, and mandate drug and psychiatric treatment, for people who break laws against camping, public drug use, public defecation, and other laws. But progressives insist the better solution is Safe Sleeping Sites and Safe Injection Sites.
Should we be surprised that an ideology that believes American civilization is fundamentally evil has resulted in the breakdown of that civilization? Most American progressives don't hold such an extreme ideology. Most progressives want police for their neighborhoods. Most progressives want their own children, when suffering mental illness and addiction, to be mandated care. And most progressives want reliable electrical and water management systems for their neighborhoods.
But most progressives are also voting for candidates who are cutting the number of police for poor neighborhoods, insisting that psychiatric and drug treatment be optional, and that trillions be spent making electricity more expensive so we can harmonize with nature through solar panels made by enslaved Muslims in China, and through industrial wind projects built in the habitat of critically endangered whale species.
Does pointing all of this out make me a conservative? There are certainly things I support that many progressives view as conservative, including nuclear power, a ban on public camping, and mandating drug and psychiatric treatment for people who break the law. But other things I support might be fairly viewed as rather liberal, or even progressive, including universal psychiatric care, shelter-for-all, and the reform of police departments with the aims of reducing homicides, police violence, and improving the treatment of people with behavioral health disorders, whether from addiction or mental illness.
And there is a kind of victim ideology on the Right just as there is on the Left. It says that America is too weak and poor, and that our resources are too scarce, to take on our big challenges. On climate change it suggests that nothing of consequence can be done and that all energy sources, from coal to nuclear to solar panels, are of equal or comparable value. On drug deaths and homelessness it argues that parents must simply do a better job raising their children to not be drug addicts, and that we should lock up people, even the mentally ill, for long sentences in prisons and hospitals, with little regard for rehabilitation.
The two grassroots movements I have helped to create around energy and homelessness reject the dystopian victim ideologies of Right and Left. There are progressive and conservative members in both coalitions. But what unites us is our commitment to practical policies that are proven to work in the real world. We advocate for the maintenance and construction of nuclear plants that actually exist, or could soon exist, not futuristic reactors that likely never will. We advocate for Shelter First and Housing Earned, universal psychiatric care, and banning the open dealing of deadly drugs because those are the policies that have worked across the U.S. and around the world, and can be implemented right away.
If I had to find a word to describe the politics I am proposing it would be "heroic," not liberal, conservative, or even moderate. We need a politics of heroism not a politics of victimhood. Yes, Bangladesh can develop and save itself from sea level rise, just as rich nations have; they are not doomed to hurricanes and flooding. Yes, people addicted to fentanyl and meth can recover from their addictions, with our help, and go on to live fulfilling and rewarding lives; they are not doomed to live in tents for the rest of their shortened lives. And yes, we can create an America where people who disagree on many things can nonetheless find common ground on the very issues that most seem to polarize us, including energy, the environment, crime, and drugs.
On October 12 HarperCollins will publish my second book in two years, San Fransicko, focused on drugs, crime, and homelessnes. It and Apocalypse Never will constitute a comprehensive proposal for saving our civilization from those who would destroy it. What both books have in common is the theme of empowerment. We are not doomed to an apocalyptic future, whether from climate change or homelessness. We can achieve nature, peace, and prosperity for all people because humans are amazing. Our civilization is sacred; we must defend and extend it.
San Fransicko was inspired, in part, by the work of the late psychiatrist, Victor Frankl, who was made famous by a book where he described how he survived the Nazi concentration camps by fixating on a positive vision for his future. During the darkest moments of Covid last year I was struck by how much my mood had improved simply by listening to his 1960s lectures on YouTube. Why, I wondered, had progressives embraced Frankl's empowering therapy in their personal lives but demonized it in their political lives? Why had progressives, who had done so much to popularize human potential and self-help, claimed that promoting self-help in policies and politics were a form of "blaming the victim?"
Few of my conclusions will surprise anyone, though the agenda, and philosophy, that I am proposing might. It truly is a mix of values, policies, and institutions that one might consider progressive and conservative, not because I set out to make it that way, but because it was that combination that has worked so often in the past. But beyond the policies and values I propose there is a spirit of overcoming, not succumbing; of empowerment, not disempowerment; and of heroism, not victimhood. That spirit comes before, and goes beyond, political ideology and partisan identity. It says, against those who believe that America, and perhaps Western Civilization itself, are doomed: no they're not. And to those who think we can't solve big challenges like climate change, drug deaths, and homelessness, it says yes we can.
Witnessing the Media's Covid Coverage from the Inside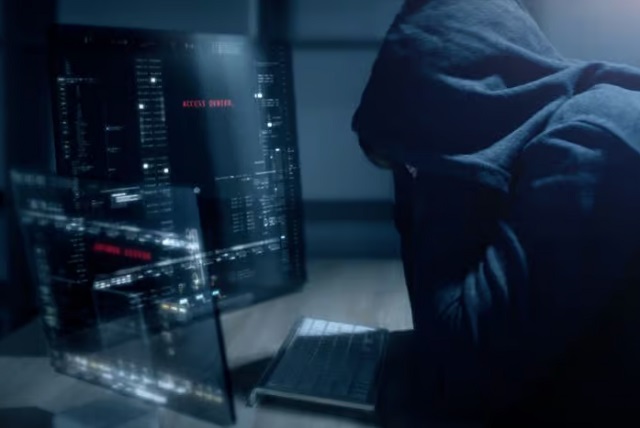 BY
GABRIELLE BAUER
If right-leaning outlets wanted my words and left-leaning ones did not, my Occam's razor landed on ideology as the explanatory factor. So-called progressive media had a story to uphold and rejected any plot twist that threatened the cohesion of its narrative.
In the movie An Education, the main character gets sidetracked from her studies by a smooth-talking art dealer who turns out to be a criminal—and married. Our protagonist learns more from that experience than from all the medieval literature books she cracked open before. I have similar feelings about my own education. While I've been earning my living as a writer for the past 29 years, it's only during the Covid era that I learned what the writing business is really about.
I wear two hats in my professional life: medical writer, creating materials for doctors and the healthcare industry, and feature-article journalist for consumer magazines. It wasn't until Covid that I began pitching essays and op-eds for publication.
I started with a piece called "A Tale of Two Pandemic Cities," which grew out of my short trip to Amsterdam and Stockholm in the summer of 2020, when the European Union opened its doors to "well-behaved" countries like Canada. The Covid hysteria in my country had made me desperate to visit more balanced parts of the world, and my trip didn't disappoint. The article found a home at a Canadian outlet called Healthy Debate, though the editor asked me to temper my enthusiasm for the Swedish strategy with an acknowledgement of its risks. Happy to find a legit publisher for my first Covid piece, I capitulated, sort of. (You can judge for yourself.)
Thus began a feverish outpouring of essays, each one motivated by the same bewildered questions: What the hell is happening to the world, and why? Has everyone else gone mad, or is it me? I had written a few controversial articles throughout my career, but never before had I held a "dissenting view" about an issue that affected the whole world—or felt such an urgent need to express it.
The Great Divide
I quickly learned that certain news outlets were less open to my pieces than others. Salon, fuggedaboutit. Spiked Online, bull's eye on the first try. Washington Post, not a chance. Wall Street Journal, a couple of "close, but no cigar" efforts and then finally a yes. It boiled down to this: the further left a publication leaned, the less likely it would publish my pieces (or even respond to my inquiries). I'm sure a statistician could write an equation to capture the trend.
So why the radio silence from left-wing publications? I doubted I was tripping their "Covid disinformation" radars, as my pieces had less to do with scientific facts than with social philosophy: the balance between safety and freedom, the perils of top-down collectivism, the abuse of the precautionary principle, that sort of thing. If right-leaning outlets wanted my words and left-leaning ones did not, my Occam's razor landed on ideology as the explanatory factor. So-called progressive media had a story to uphold and rejected any plot twist that threatened the cohesion of its narrative. (Not that right-wing media behaved much differently. Such is the age of advocacy journalism.)
Most nerve-wracking of all were the publishers who accepted my articles but, like that first Healthy Debate editor, insisted I make substantive changes. Should I concede or push back? I did a bit of both. The most important thing, I told myself, was to make people reflect on the topsy-turvy policies that had freeze-framed the world. If I had to soften a few sentences to get the word out, so be it. I have the utmost respect for writers who refuse to yield on such matters, but 29 years of paying the bills from my writing have tipped my internal compass toward pragmatism.
I did stand my ground with an article on the mask wars. My thesis was that the endless and pointless disputes on social media—masks work, no they don't, yes they do, no they don't—had less to do with science than with worldview: irrespective of the data, social collectivists would find a way to defend masks, while my freedom-first compatriots would never countenance a perma-masked world.
One editor agreed to publish the piece if I mentioned that some studies favor masking, but I argued that quoting studies would undercut my central argument: that the forces powering the mask wars have little to do with how well they block viruses. He wouldn't budge, so we parted ways and I found a more congenial home for the piece at the Ottawa Citizen.
The process of pitching counternarrative essays, while arduous at times, led me to a smorgasbord of lesser-known, high-quality publications I never would have discovered otherwise. Topping the list was the glorious UnHerd, a UK news and opinion website with such daring thinkers as Mary Harrington and Kathleen Stock on its roster of contributors. The US-based Tablet magazine offered consistently fresh takes on Covid and never took the easy road in its analyses. In its pages I found one of the most powerful Covid essays I have ever read. The author, Ann Bauer (no relation), teased out the common threads between the "settled science" about the virus and the litany of quack theories about autism, which fed into her son's death by suicide.
Then there was Quillette, whose contempt for the sacred cows of wokeism gave me a special thrill. True confession: I blew my chances with Quillette and it's my own damned fault. Like many working writers, I sometimes pitch a piece to more than one outlet at the same time, a practice known as simultaneous submissions. This goes against protocol—we're supposed to wait until an editor declines our pitch before approaching the next one—but the reality is that many editors never respond. With the deck thus stacked against us, we writers sometimes push the envelope, figuring the odds of getting multiple acceptances (and thus pissing off editors) are low enough to take the risk.
On this particular occasion, I submitted an article called "Lessons from my Half-Vaxxed Daughter" to three publications. Medpage Today responded right away, and I accepted their offer to publish it. (This was while Marty Makary, the dissident-lite physician who called out people's distorted perception of Covid risk in mainstream media, led the editorial team.) A few hours later, Quillette's Canadian editor sent me a slightly reworked version of my piece and told me when he planned to run it. I had no choice but to proffer a red-faced apology and admit I had already placed the article elsewhere. He never responded to my email or to a follow-up mea culpa a few weeks later—and has ignored everything I've submitted since then. I guess I'll have to wait until he retires.
Podcast Polarities
Earlier this year, Brownstone Institute published my book Blindsight Is 2020, which critiques the pandemic response through the lens of 46 dissident thinkers. By all standards a moderate book, it stays clear of any "conspiratorial" speculations about the origins of the pandemic or the political response to it. Instead, it focuses on the philosophical and ethical issues that kept me awake at night during the peak Covid years—the same themes I explore in my essays, but in greater depth. I wrote the book not just for "my team," but for those who vehemently opposed my views—perhaps especially for them. I didn't expect to change their minds as much as to help them understand why some of us objected so strenuously to the policies they cheered on.
After the book came out, a few podcasters invited me to their shows. I appeared on a Libertarian Institute podcast in which the host puffed on his hand-rolled cigarettes while we talked. I spoke to an amiable ex-con podcaster who made it his mission to share Ayn Rand's ideas with the world. I bonded with Rupa Subramanya—a brilliant Canadian conservative journalist and podcaster featured in my book—over the Freedom Convoy we had both supported.
All told I've appeared on 22 podcasts to date, each of them hosted by a right-leaning or libertarian host. Crickets from the left. Not one to accept defeat, I've begun reaching out to left-leaning podcasters on my own. Perhaps one day I'll hear back from them.
Covid media, like so much else in modern life, has become hopelessly fractured: the tall, left-facing trees dominate the landscape, telling the story of a deadly virus that we "did the best we could" to manage. Below the tree canopy lies the tangle of weeds that sway in the wind, whispering songs of freedom and warning against the totalitarian impulses that all too readily emerge during crises. While I'll continue to throw my essays at those unyielding trees, the messy underbrush is where I've found my journalistic home.
Could AI Make Yesterday Into Today For Culture, Sports & Politics?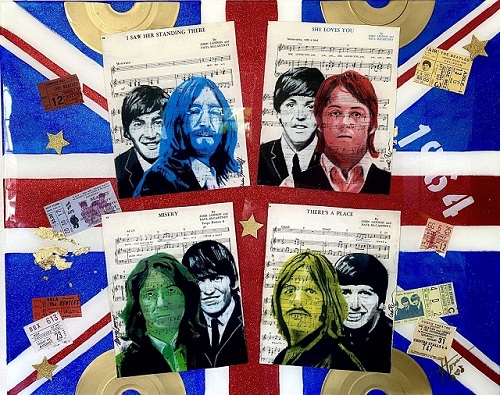 On a recent trip to the Fredericton Playhouse to see PEI's splendid The East Pointers we couldn't help but notice amongst the coming attractions an appearance by the Glenn Miller Orchestra. As far as we know, Miller disappeared over the British Channel in 1944 on his way to play a concert for the troops post D-Day.
Since then a succession of people have carried his musical heritage under the Miller name. Most of them have joined Miller in the great bandstand in the sky. It is safe to say that the number of people who heard anything by Miller himself live are virtually nil. Still, someone is still buying tickets to hear A String of Pearls, Pennsylvania 6-500, Chattanooga Choo-Choo and In The Mood.
Perhaps it was serendipity but seeing that Miller was still a thing came shortly after the arrival of a final Beatles song "Now and Then". It's not as long ago as the final Glenn Miller original cut, but "Now and Then" is the first original Beatles music since the 1970s. Which is when this lacklustre John Lennon composition was born from a demo cut by Lennon.
Its provenance has been talked about by Beatles obsessives ever since. Frankly they'd be excited to hear Lennon/ McCartney read the Liverpool phone book. (Which won't be any less underwhelming than this song.) Now And Then stayed out of the public realm, probably because George Harrison (d. 2001) hated it, and the recording was scratchy at best.
But thanks to the officious Paul McCartney cleaning it up in the studio and AI producing a catchy video to accompany the song "Now and Then" is on the Billboard chart with a bullet. Where it will probably stay for a while. No doubt this artful dodge will put the idea of reviving other dead musical icons into the heads of their colleagues and supporters.
The AI variations already extend past music. "@ilumine_ai This has been my first test of an experiment I'm doing, which is why it might feel a bit rough. It might not seem like it, but this video shows a single, uncut take at normal speed, where I move through a 3D stage that I am generating at will and in real time."
Can some clever soul use AI to create a new Humphrey Bogart movie using previous material? What about reviving Katherine Hepburn from her many films? Could Glenn Miller suddenly emerge from the mists to lead his band in Fredericton? We already know about The Beatles.
There ramifications, says cartoonist/commentator Scott Adams.. "If you let ChatGPT answer without constraints, it gives you the "approved narrative," also known as bullshit. In other words, you can use AI to give you any answer you want on political questions by manipulating the allowed "experts."
No wonder the Screen Actors Guild went on strike this year to protect the properties of stars dead and alive. What security will they have if AI makes them redundant? AI is, in the words of Hunter S. Thompson, "a cruel and shallow money trench, a long plastic hallway where thieves and pimps run free, and good men die like dogs. There's also a negative side."
To say nothing of the AI implications for sports. Can AI replicate the greatest of the past? Already there's a slightly cheesy commercial running in which present-day Wayne Gretzky counsels 18-year-old Wayne Gretzky on the future. But could AI create a better NHL mixing Gretz, Gordie Howe, Bobby Orr and Bobby Hull with the best of today? A league with no injuries, no travel fatigue, no bad coaching? Ditto for the other leagues. An NFL with Joe Montana, an NBA with Michael Jordan, an MLB with Barry Bonds?
In Canadian politics AI could revive Pierre Elliot Trudeau to assist his dimwitted son ("Interest rates are at historic lows," PMJT, 2020). Bill Davis could bring back the days of Blue Ontario. Ralph Klein could recreate the Alberta Advantage. If someone younger and more charismatic pops up you can use them in the present. With an AI figure waiting in the wings for when the real politicians eventually screw up.
In the US-AI, the leading candidates for U.S. president in 2024 are creakingly old. Democrats are in a lather over Joe Biden's decrepit state as he hit 81 this week (he'd be 87 when a possible second term ended). Polls show Americans are not fooled by the grinning Amphetamine Joe staggering up the stairs of Air Force One.
Republicans are alternatively exhilarated and exhausted by the prospect of loopy 78-year-old Donald Trump carrying their banner next November. With Trump it's less age than instability. Were he remotely stable he'd be leading Biden by 15 points in the polls.
In the Senate and House of Representatives octogenarian and nonagenarian members are literally dying at their desks for want of term limits. Across the political spectrum voters and media are asking, "Is this the best we can do?" Some recall the movie Dave where Kevin Kline plays a doppelgänger for a comatose U.S. president. Maybe that might work?
Or what if AI could revive JFK or Ronald Reagan in their primes? Or John McCain and Ruth Bader Ginsberg? "Now and Then" would be an appropriate slogan for re-inserting these tried & true political figures into the present, using their former selves to re-craft today's arguments. (We've seen how it might work since most believe that Biden is simply the conduit for a third Obama term.)
Anything has to be better than two old guys who could've heard "I've Got A Gal In Kalamazoo" when it was originally released by Glenn Miller in 1942.
Sign up today for Not The Public Broadcaster newsletters. Hot takes/ cool slants on sports and current affairs. Have the latest columns delivered to your mail box. Tell your friends to join, too. Always provocative, always independent. https://share.hsforms.com/16edbhhC3TTKg6jAaRyP7rActsj5
Bruce Dowbiggin @dowbboy is the editor of Not The Public Broadcaster A two-time winner of the Gemini Award as Canada's top television sports broadcaster, he's a regular contributor to Sirius XM Canada Talks Ch. 167. Inexact Science: The Six Most Compelling Draft Years In NHL History, his new book with his son Evan, was voted the seventh-best professional hockey book of all time by bookauthority.org . His 2004 book Money Players was voted sixth best on the same list, and is available via http://brucedowbigginbooks.ca/book-personalaccount.aspx