Omicron is coming in hot. How concerned should we be?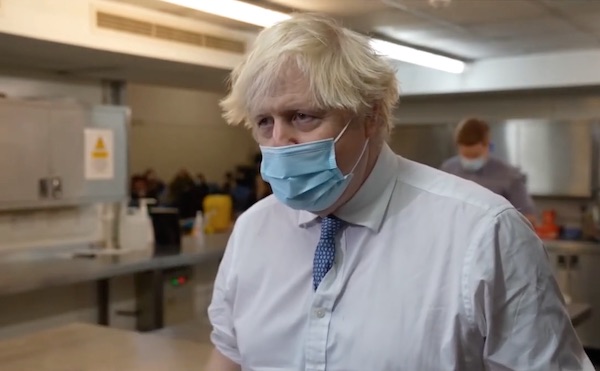 Thank goodness for Dr. John Campbell. The medical researcher from Northern England continues to pump out informative videos to a growing world-wide audience hungry for accurate news about covid-19.
Accurate information is especially critical right now as the new Omicron variant is sweeping the UK and is soon to be the major variant in North America. As Campbell predicted through analysis of the spread of Omicron in South Africa, the variant is taking over from Delta with lightning quick speed.
UK Prime Minister Boris Johnson took to the airwaves Monday to tell citizens Omicron will become the dominant variant as early as Tuesday. Johnson points out at least one person in the UK has died with the Omicron variant but as Dr. Campbell points out, that information doesn't mean anything just yet. Dr. Campbell says Prime Minister Johnson and British health officials are right to "deeply, deeply err on the side of caution" by "playing down the idea that this could be a much milder infection."
For guidance though, Campbell is looking to South Africa which is weeks ahead of the UK in terms of Omicron spread. Health officials there say there's no reason for panic. Dr. Angelique Coetzee, head of the South African Medical Association says "We've had this for four weeks. There's no reason why you can't trust us when we say to you it's mild disease."
Here's the latest from Dr. John Campbell.
John Campbell has been making videos to teach common people about the world of medicine for over 20 years. After a career of teaching nurses, Campbell discovered a real need for medical information described in a way most anyone can understand. In the nearly two years that John Campbell has been making videos explaining information about covid his viewership has exploded, commonly reaching hundreds of thousands and even millions of views. People around the world have expressed a thirst for knowledge about the latest information around covid from a trusted source.
You can see a list of John Campbell's videos here.
From Cafe Owner to Political Activist at the heart of the Alberta Prosperity Project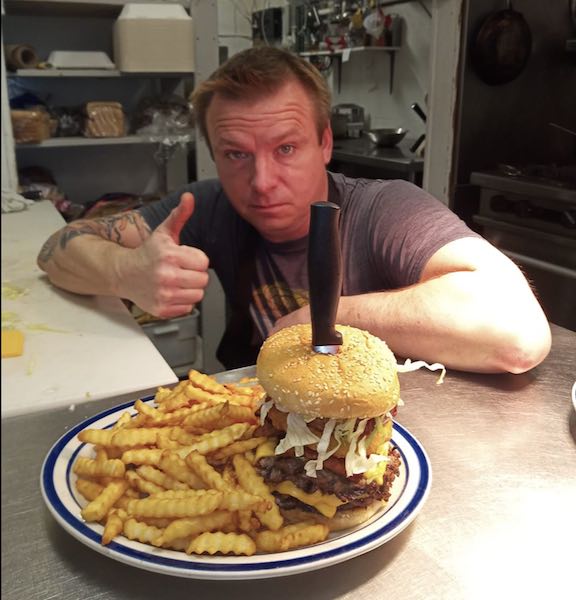 The COVID pandemic has turned Central Alberta Cafe Owner Chris Scott into nothing short of a lightning rod.
Many business owners grumbled and suffered through a couple years of mayhem due to wave after wave of COVID and the various restrictions affecting day to day operations. Where most business owners zigged, Scott, as they say… zagged.
Chances are you know something about his story as he's been in the news and seemingly on a never ending speaking tour ever since this all started.
You likely won't be surprised to know Chis Scott is still operating his cafe, still facing court charges, and heavily involved in trying to influence Alberta politicians.
No matter what side of this discussion you fall on, no matter what you think of the business owners, doctors, and religious leaders who stood in defiance of covid restrictions, this conversation will help you understand where those who have emerged as leaders of those who stood up to the health restrictions are putting their attention in the summer of 2022.
If you're interesting in learning more about the Alberta Prosperity Project.
If you're interested in WS Full Steam Ahead
CDC Quietly Ends Differentiation on Covid Vaccination Status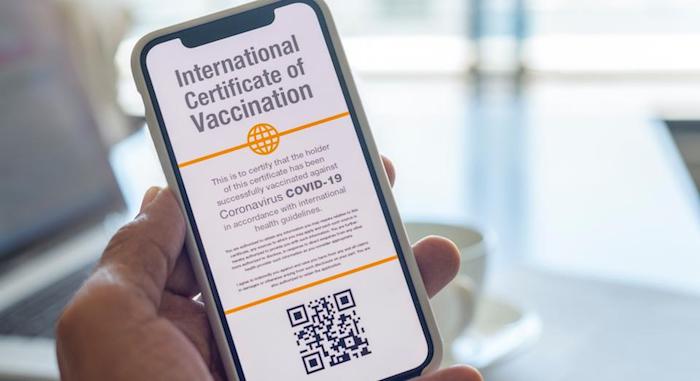 Thursday, the US Centers for Disease Control and Prevention (CDC) quietly ended its policy of differentiating within COVID-19 prevention guidance between those who have received Covid vaccines and those who have not.
CDC's COVID-19 prevention recommendations no longer differentiate based on a person's vaccination status because breakthrough infections occur, though they are generally mild, and persons who have had COVID-19 but are not vaccinated have some degree of protection against severe illness from their previous infection.
As explained by the CDC's Greta Massetti, lead author of the new guidance:
Both prior infection and vaccination confer some protection against severe illness, and so it really makes the most sense to not differentiate with our guidance or our recommendations based on vaccination status at this time.
Someone might want to tell the millions of workers who lost their jobs, the millions of students who received injections out of anticipation for school mandates, and the millions of law-abiding citizens who have been, and often continue to be, excluded from everyday life activities and basic medical care due to their unwillingness to show proof that they received an mRNA shot they neither wanted nor needed, a differentiation that the CDC now admits does not make sense. All cool, I'm sure.