Nova Chemicals releases "Syndigo" line of lower-emission, recycled products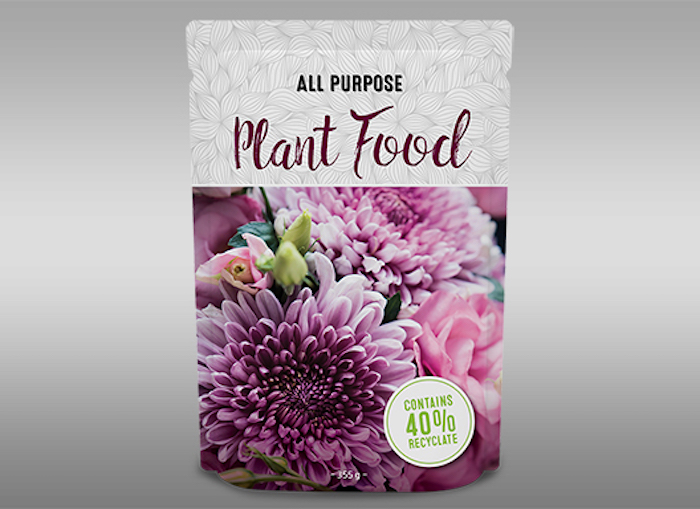 Flexible packaging, heavy duty sacks (salt, mulch bags) and blow molded bottles for home and personal care
News release from NOVA Chemicals
NOVA Chemicals Launches New Circular Solutions Business to Meet Growing Demand for Recycled Plastics
CALGARY — NOVA Chemicals Corporation ("NOVA Chemicals") today announced the establishment of NOVA Circular Solutions, a new line of business focusing on lower-emission, recycled solutions that will help reshape a better, more sustainable world. NOVA Circular Solutions will be home to the SYNDIGOTM brand, the company's newest portfolio of recycled polyethylene (rPE).
NOVA Circular Solutions is led by a team of experts in plastics development, recycling technology, additive science, packaging design, and regulatory compliance. It is headed by Alan Schrob, recycling director, who has nearly 30 years of experience in plastics, manufacturing, health, safety, and the environment.
"Plastic products play a critical role in our daily lives, and industry and consumers are placing higher value on products that contribute to the circular economy. They want products that can be recycled, reused, and reimagined," said John Thayer, NOVA Chemicals senior vice president of sales and marketing. "Today's announcement underscores NOVA's commitment to be a leader in sustainable polyethylene production. We are investing time, resources, and world-class technical knowledge into this new line of business and the SYNDIGO brand."
SYNDIGO rPE is designed to support recycled content and decarbonization goals of converters and brands while setting new industry standards for driving the transition towards a circular economy for plastics. There is a growing demand for recycled products and the SYNDIGO resins are poised to meet those needs in North America.
Commercially available products under the SYNDIGO brand include:
EX-PCR-WR3 resin, mechanically recycled, sourced from polyethylene (PE) agricultural film, and ideal for e-commerce mailers, can liners, carry-out bags, protective packaging, and shrink.
EX-PCR-NC4 resin, mechanically recycled, sourced from back-of-store distribution center PE stretch film and front-of-store consumer drop off, and ideal for heavy-duty sacks, e-commerce mailers, stretch wrap, collation shrink, protective packaging, and industrial films.
EX-PCR-HD5 resin, mechanically recycled, sourced from HDPE milk jugs, and ideal for flexible packaging, heavy-duty sacks and small-part blow molding.
"Converters and brand owners are incorporating more recycled materials into their packaging and products to meet their sustainability goals and the demands of consumers. These important steps support our customers and drive towards a plastic circular economy, helping to protect the planet for future generations," said Greg DeKunder, NOVA Chemicals vice president of polyethylene marketing & circular polymers. "At NOVA Chemicals, we are excited to leverage our technical knowledge, unmatched customer experience, and relationships throughout the value chain to drive recycled content adoption and demonstrate that plastics circularity is truly achievable."
For more information on SYNDIGO, click here.
About NOVA Chemicals Corporation
NOVA Chemicals aspires to be the leading sustainable polyethylene producer in North America. Our driving purpose is to reshape plastics for a better, more sustainable world by delivering innovative solutions that advance a circular economy. Through these efforts, we strive to make everyday life healthier and safer while acting as a catalyst for a low-carbon, zero-plastic-waste future. NOVA Chemicals sets itself apart by offering superior product quality, proprietary high-performance resins, recycled and recyclable polyethylene, value chain collaboration, and exceptional customer experience. These benefits enable customers to use our resins to create flexible and rigid products that serve a variety of end-use applications. Our employees work to ensure health, safety, security, and environmental stewardship through our commitment to Sustainability and Responsible Care®.
NOVA Chemicals, headquartered in Calgary, Alberta, Canada, has nearly 2,500 employees worldwide and is wholly owned by Mubadala Investment Company of the Emirate of Abu Dhabi, United Arab Emirates. Learn more at www.novachem.com or follow us on LinkedIn.
"With success comes challenge." Premier Smith to Alberta Municipalities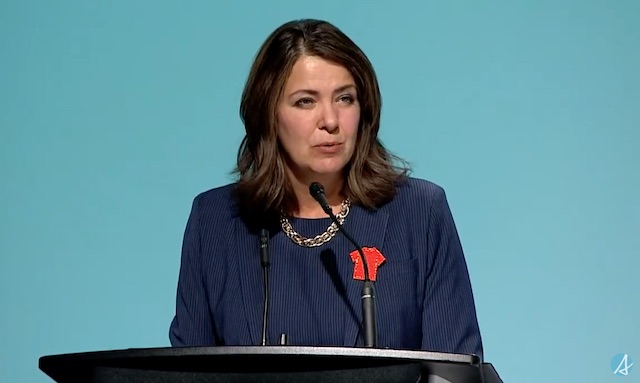 Premier Danielle Smith delivered a keynote address at the 2023 Alberta Municipalities Convention in Edmonton.
Running Reins Ranch in Red Deer County picks up $250,000 grant from province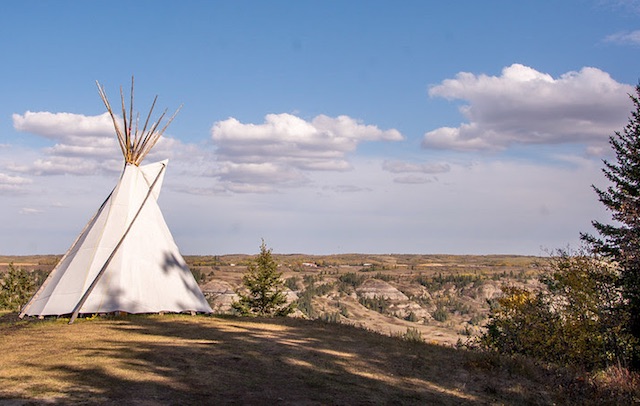 Running Reins Ranch partners with members of the local Indigenous community to set-up teepee accommodations and host regular cultural programming for guests.
Tourism investment fuels growth in rural Alberta
Alberta's government continues to support regional tourism opportunities across the province, generating jobs and new tourism destinations for locals and visitors alike.
Ahead of World Tourism Day 2023, Minister of Tourism and Sport Joseph Schow visited Running Reins Ranch to see first-hand how tourism investment grants are making a difference in the lives of Albertans.
"Alberta's government is proud to invest in growing visitor destinations like Running Reins Ranch that celebrate the richness and diversity of Alberta's rural destinations and provide a sustainable tourism experience for visitors to enjoy."
As part of the Tourism Investment Program, Running Reins Ranch received a $250,000 grant from Travel Alberta.
"Our investment will support the building of additional unique accommodations at the ranch that will triple their capacity, emphasize their year-round offerings and create five new full-time jobs. This investment in Running Reins Ranch is a perfect example of how Travel Alberta is driving tourism growth in rural communities across the province."
Running Reins is located east of Innisfail, offering cabin and teepee accommodations and a wide range of outdoor activities for visitors looking to combine the beauty of the Prairies with farm experiences for a one-of-a-kind getaway.
Right to Left: Minister of Tourism and Sport Joseph Schow, Owners of Running Reins Ranch Terry and Janice Scott, and team member Grace Finlan.
"This funding is a game-changer for us and our business. We are excited to bring our vision to life and provide visitors with unforgettable experiences while supporting the economic growth of the surrounding community."
Tourism is Alberta's No. 1 service export sector. In 2019, Alberta welcomed 34.6 million visitors, generating $10.1 billion in expenditures and supporting more than 80,000 full-time jobs. The Tourism Investment Program is Travel Alberta's commitment to investing $15 million annually with communities and operators to develop the province's tourism sector. Developing Alberta's rural and agri-tourism sector is an essential component of the government's efforts to grow Alberta's tourism economy to more than $20 billion by 2035.
Quick facts
In 2022-23, Travel Alberta funded 166 projects across 73 communities – about 75 per cent of the projects and 70 per cent of the funding were in smaller urban and rural areas of the province.
In December 2022, Alberta's government released its Economic Development in Rural Alberta Plan, with supporting initiatives that demonstrate the government's commitment to building healthy and prosperous communities across rural Alberta and Indigenous communities.