Nominate your favourite business for Business of the Year Awards
Business of the Year Awards
Nominations Open
The Business of the Year Awards are organized by the Red Deer & District Chamber of Commerce and held in conjunction with Small Business Week.
The Awards are presented in five categories to businesses within the Red Deer area. All companies – Chamber members and non members are eligible for nomination.
Deadline for the 2020 submissions is July 24th at 4:30pm.
Categories that we will be recognizing are:
1-10 full time equivalent employees;
11-20 full time equivalent employees;
21 or more full time equivalent employees;
Young Entrepreneur Awarad (under 35)
Not-for-profit sector
For more information and to nominate please visit our website at:
https://www.reddeerchamber.com/business-of-the-year
Peavey Industries LP, the Red Deer-based retailer, has announced the acquisition of long-term partner and fellow Red Deer stalwart, Guy's Freightways.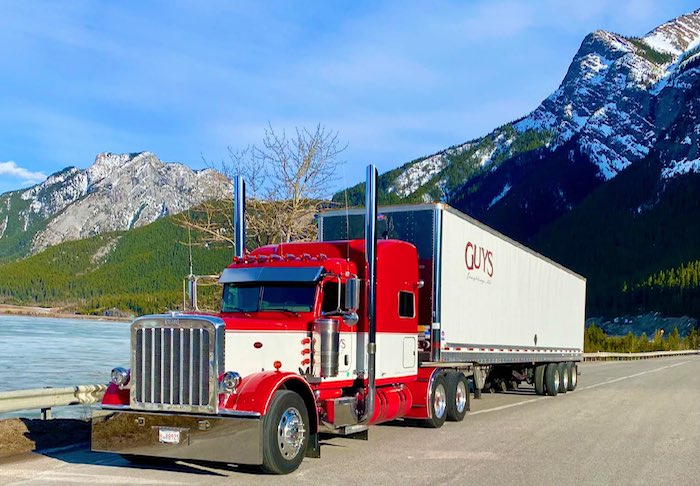 News release from Peavey Industries
Guy's Freightways, a leading logistics and transport company established in 1975 by Bernie Schwartz, began its journey as a single truck operation delivering products to just six Peavey Mart stores. Today, with 16 full-time trucks and 43 trailers, Guy's has evolved alongside Peavey Mart, now part of Peavey Industries LP, to service their vast retail network across in Canada.
National Farmway Stores, founded in 1967 and later rebranded as Peavey Mart in 1975- has grown exponentially over the decades. Today, Peavey Industries LP (Red Deer, Alberta) has more than 160 retail locations with its brands Peavey Mart, ACE Canada & MainStreet Hardware, with Guy's Freightways being instrumental in ensuring reliable product delivery to many of these stores in Canada.
The acquisition will see Guy's Freightways operate as a subsidiary of Peavey Industries LP. This strategic move solidifies an already close relationship that has endured for nearly 50 years. Peavey Industries LP recognizes the enormous value that Guy's Freightways has brought to their operations, having played a pivotal role in their expansive growth over the years.
'We've had a great relationship with Peavey for 48 years, so it was only natural to have Peavey continue the Guy's legacy. I'm thrilled for our people to be able to continue being a part of the Peavey family' said Todd Schwartz, Guy's Freightways.
'Today marks a historic moment for both Peavey Industries LP and Guy's Freightways,' said Doug Anderson, CEO of Peavey Industries LP. 'By formalizing this symbiotic relationship, we are enhancing our operational efficiency while preserving Guy's Freightways' legacy. We look forward to continuing our growth journey together.'
Feds open to cutting plastic production but global agreement will be hard: Guilbeault
Minister of Environment and Climate Change Steven Guilbeault responds to a question during a news conference following meetings Friday May 26, 2023 in Ottawa. Guilbeault says he is not opposed to cutting back on how many plastic products are made as the world works towards a global treaty to eliminate plastic pollution.THE CANADIAN PRESS/Adrian Wyld
OTTAWA — Canada is open to the idea of including a requirement to cut back on the production of plastic in a new global treaty to eliminate plastic pollution, Environment Minister Steven Guilbeault said Friday.
But he said that may become one of the biggest sticking points in the negotiations, which are supposed to conclude at the end of next year.
"The idea that we might have to commit to reducing the use of plastics will be something that's going to be difficult for some countries to agree to," said Guilbeault in an interview.
At the United Nations Environment Assembly in March 2022, 175 nations agreed to launch talks to create a global plastics treaty to eliminate plastic waste by the end of 2024.
The second round of those talks wrapped up in Paris Friday with an agreement to start drafting the treaty, which is supposed to be ready by the end of 2024.
There are three more rounds of talks guaranteed before then, and Guilbeault said Canada is going to host the next round about a year from now.
Plastic pollution has become a global scourge, choking marine life and contributing to biodiversity loss. Less than one-tenth of it is recycled, including in Canada, and scientists believe almost nine million tonnes ends up in the oceans each year. Canadians produce about 2.9 million tonnes of plastic waste each year that isn't recycled or incinerated.
Canada has set a domestic goal to eliminate plastic waste by 2030.
Environment groups say the only true way to eliminate plastic pollution is to make less plastic in the first place.
"We need significant cuts to production and we need to ultimately phase out virgin production," said Sarah King, the plastics campaign manager at Greenpeace Canada.
"And we need Canada to get to a place where they're willing to to support that publicly and to champion that in treaty negotiations."
French President Emmanuel Macron said at the outset of the Paris negotiations earlier this week that the talks should prioritize reducing the production of plastics.
King said Canada has been supportive of restraining production. But she said what the treaty needs is a direct cap on plastic production and a phase-down over time.
Guilbeault said he is "not opposed" to putting limits on production but is careful to say eliminating plastic pollution means using plastic more carefully, not eliminating its use altogether.
"So the idea of producing plastic and then using it for five minutes or an hour or a day or two weeks and then throwing it away will be something of the past," he said. "Will it mean that we will consume less plastic? It's hard to tell, but I think a reasonable answer would be yes."
NDP MP Gord Johns, who successfully pushed a motion in Parliament five years ago calling for a national strategy to address plastic pollution, said Canada needs to be more clear about its position.
"Right now we hear President Macron take leadership, committing to cutting upstream production," Johns said.
"And we need that same leadership from the prime minister here in Canada."
Johns said Canada also needs to show leadership by living up to promises to stop exporting its plastic waste problem.
Following the embarrassment when Canadian plastic garbage was found rotting in the Philippines in 2019, Canada said it would work with the Canada Border Services Agency to halt exports of contaminated plastic. It also agreed to amendments to the United Nations Basel Convention that meant after Jan. 1, 2021, Canada must export plastic waste only to other convention members with consent and confirmation of how the waste would be disposed.
In the two years since, Canada's exports of plastic garbage have increased — mainly to the United States, which is not part of the convention. That means Canada doesn't know what happens to its plastic waste and that it could be shipped to the very developing countries Canada has committed to protecting.
The Basel Action Network said Canada's plastic exports increased 13 per cent in 2021 to 170 million kilograms, and another eight per cent in 2022 to 183 million kilograms.
That's about the combined weight of 30,000 elephants.
More than 90 per cent in both years was destined initially for the United States.
Guilbeault had said he would direct his department to end that practice more than a year ago. He said Friday an announcement is coming soon.
He also said he intends to launch another update of the Canada Environmental Protection Act that will include stronger powers to tackle that problem. That bill, known as CEPA, is in the final stages of debate in the Senate before it's expected to pass.
This report by The Canadian Press was first published June 2, 2023.