No Matter Which Formula, Albertans Win With An Alberta Pension Plan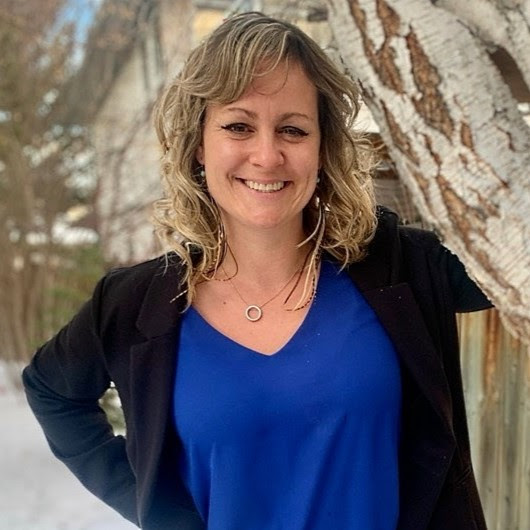 From the Alberta Institute
Guest Post By Lindsay Wilson
Opponents of the Alberta Pension Plan (APP) have wasted no time busting out the pitchforks, with their legacy media lapdogs hard at work toeing the line for the union big wigs and their NDP friends.
It's merely weeks into the launch of a province-wide public consultation to educate and get feedback from Albertans on an APP and there is no shortage of Trudeau-funded media penning pieces laden with misinformation.
They're pushing a fear-based narrative that has seniors running scared and reasonable people questioning whether the bold move isn't a little selfish which is no different than what Quebec has been doing — quite successfully — since day one.
For us here at Alberta Proud, we not only think opting out of the Canada Pension Plan (CPP) and establishing an APP is a great idea — it's a critical step toward more Alberta autonomy.
If we don't, will we ever achieve much of anything in the arena of autonomy? Think about it: if we can't win a referendum on the one thing we don't need permission from Ottawa to do, where does that leave us?
More Alberta and Less Ottawa isn't just a pie in the sky for us at Alberta Proud. It's our mantra.
We genuinely believe enough is enough. It's time for Ottawa to take a hike, including their antiquated equalization formula that you voted 62% in favour of scrapping.
We now have an opportunity to leave the CPP, in favour of a made-in-Alberta plan which must offer the same or better benefits. And it will, without question, put more money into your pocket every year as we finally won't be overcontributing.
The newest twist in the anti-APP narrative is casting doubt on the formula the independent, government-commissioned LifeWorks report produced: that 53% of the CPP assets ($334 billion) would be owed to Alberta.
By switching to an APP, that translates to putting an additional $1,425 back into each employee's pocket, according to LifeWorks, and when you consider the employer's contribution, that amount is effectively doubled.
That's a huge incentive for Alberta employers, those coming here to work and for the majority of hard-working everyday people who are drowning in this era of inflation (or #justinflation as we like to call it at Alberta Proud).
Meanwhile in the mainstream media, economist Trevor Tombe is balking at the math, claiming Albertans will be owed around one-third of what LifeWorks has assessed.
While it may seem odd everyone is arriving at different numbers, here is the kicker: even if we leave with only 17% (among the lower estimates floating around and not the 25% estimated by Tombe or the 53% estimated by LifeWorks) it's still a better deal for Albertans.
But how, you ask? Simply put, we would finally get a break from this hidden transfer program, which is yet another way in which hardworking Albertans subsidize the rest of the country.
We have a comparatively younger population and because of this, we have paid more than we have collected. It has always been this way for us, and it doesn't look like that will change. In the past year, a record 185,000 new Albertans moved here to work and take advantage of our low taxes and abundant opportunities. Any way you slice it, our contribution rate would fall.
Another concern is around who will manage an APP.
While the opposition is quick to point out CPP investment returns have been decent and that an APP would be best not left in the hands of AIMCo, did you know we could very well use the same pension fund manager as the CPP or another arms-length, third party?
By putting Alberta first, you will not risk your pension.
By switching to an APP, you will put more money in your pocket.
Ottawa has long turned its back on Albertans and continues to hit us with eco-radical regulations that will leave us broke and freezing in the dark. If we stay in the CPP, we are sending them a message that they can keep pushing us around, forever, no matter what they do to us.
It's time for a change.
So, take a moment to fill out the Alberta government survey.
Send emails to your MLA, Finance Minister Nate Horner and Premier Danielle Smith. Show up to the townhalls.
Alberta's future of more autonomy depends on all of us getting loud and Alberta Proud!
Lindsay Wilson is the President of Alberta Proud, a group of citizens concerned about Alberta's future within Canada.
Premier Smith reacts to Liberal Government's announcement on new methane reduction targets at COP 28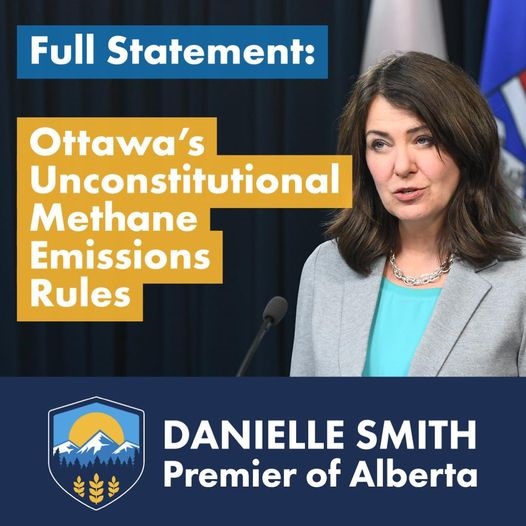 Federal methane emissions targets: Joint statement
"Once again, the federal government is setting unrealistic targets and timelines. Infrastructure can only be updated as quickly as technology allows. For example, Alberta will not accept nor impose a total ban on flaring at this time, as it is a critical health and safety practice during production. Any regulation that completely prohibits this is putting lives at risk"
Premier Danielle Smith and Minister of Environment and Protected Areas Rebecca Schulz issued the following statement on the federal government's proposed methane emissions regulations:
"The federal government has unilaterally established new methane emissions rules and targets to help win international headlines. Instead of building on Alberta's award-winning approach, Ottawa wants to replace it with costly, dangerous and unconstitutional new federal regulations that won't benefit anyone beyond Environment and Climate Change Minister Steven Guilbeault's post-office career.
"Managing emissions from Alberta's oil and gas industry is our constitutional right and responsibility, not Ottawa's, and we are getting the job done. Using a province-led approach, Alberta has already reduced methane emissions from the oil and gas sector by 45 per cent – hitting our target three years early – and we're just getting started.
"Meanwhile, not only is it illegal for Ottawa to attempt to regulate our industries in this manner, Ottawa also hasn't even hit one of its past arbitrary and unscientific emissions targets largely because it has little to no credible expertise regulating the natural resource, agricultural and other industry sectors in this space.
"Ottawa could have helped us keep reducing emissions with joint incentive programs in line with Alberta's Emissions Reduction and Energy Development Plan. It could have listened to the Supreme Court's declaration that the Impact Assessment Act was unconstitutional and abandoned this kind of arrogant and ineffective scheme. Instead, these new regulations threaten our successful province-led approach and impede good work that's already underway.
"Once again, the federal government is setting unrealistic targets and timelines. Infrastructure can only be updated as quickly as technology allows. For example, Alberta will not accept nor impose a total ban on flaring at this time, as it is a critical health and safety practice during production. Any regulation that completely prohibits this is putting lives at risk. A total ban would also be costly, resulting in shut-ins and loss of production.
"This approach will also cost tens of billions in infrastructure upgrades, yet Ottawa has provided virtually no financial support to do so. Thousands of Albertans could be put out of work in the coming years due to these costly regulations. A federal government willing to invest $37.7 billion into just three battery plants in Ontario and Quebec cannot credibly refuse to provide tax credits and financial incentives for producers in Alberta and Saskatchewan to assist with achieving a carbon-neutral economy by 2050.
"For years, Alberta, not Ottawa, has done the hard work and achieved results. We strongly support reducing methane emissions and have invested tens of millions into developing these technologies. Minister Guilbeault must work with us, and not against us, to keep cutting methane emissions and charting a course for carbon neutrality by 2050.
"Given the unconstitutional nature of this latest federal intrusion into our provincial jurisdiction, our government will use every tool at our disposal to ensure these absurd federal regulations are never implemented in our province."
Alberta's Methane Target Reached Early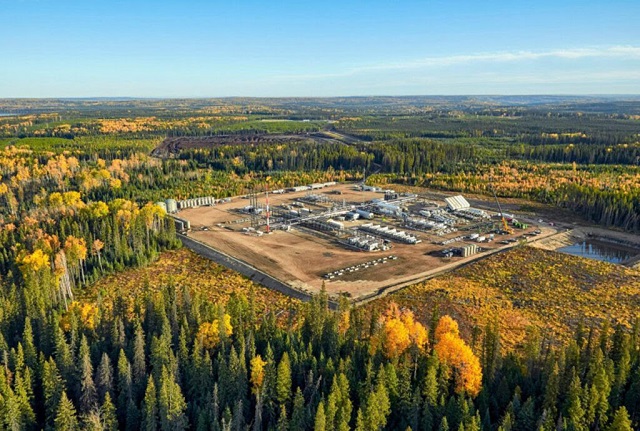 Gas processing plant in northwest Alberta, courtesy of EnergyNow
Courtesy of ENERGYminute
See more articles and infographics from ENERGYminute HERE
---
In a pat-yourself-on-the-back moment, Alberta's oil and gas industry successfully achieved a 45 percent reduction in methane emissions, surpassing the province's mandated target ahead of schedule.
Background: Alberta was the first province in Canada to commit to a 45 percent reduction in methane emissions from the oil and gas sector by 2025, based on 2014 levels. Spoiler alert: Alberta achieved its methane mission three years early.
Their targeted approach to reducing methane emissions from flaring, venting and fugitives has become an example globally, earning national and international awards for its effectiveness and cost-efficiency.
Alberta strong: The government credited the early success to close collaboration with the industry, implementing early action programs such as carbon offsets, tough regulations for all facilities, and enhanced leak detection and repair methods.
Minister of Environment Rebecca Schulz highlighted that this made-in-Alberta approach not only achieved the goal three years ahead of schedule but also resulted in roughly $600 million in savings for the industry compared to the proposed federal program.
Getting the job done: Alberta allocated $57 million from the Technology Innovation and Emissions Reduction fund for methane emissions programs, including:
$25 million in rebates to companies adopting emissions reduction equipment.
$17 million supporting alternatives to detecting and quantifying emissions.
$15 million to help small- and medium-sized operators assess methane reduction opportunities.
Overall, the initiatives eliminated 16.6 million tonnes of carbon dioxide equivalent from the atmosphere.
Looking ahead: Alberta is committed to building on this momentum and collaborating with industry experts to determine the next steps in their emissions reduction journey, aligning with the goal of carbon neutrality by 2050.