Netflix in Canada—All in the name of 'modernizing' broadcasting: Peter Menzies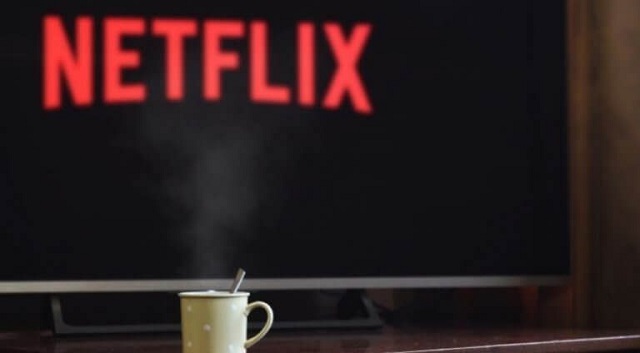 By Peter Menzies
Canada's content czars are stuck in the past and trying to drag everyone back with them
Next week, the Canadian Radio-television and Telecommunications Commission (CRTC) will go live with its efforts to wrestle the internet and those who stream upon it into submission. Whether it fully understands the risks remains unclear.
There are 127 parties scheduled to appear before a panel of commissioners at a public hearing in Gatineau starting November 20. The tone-setting opening act will be Pierre-Karl Peladeau's always-scrappy Quebecor while the UFC will throw the final punches before the curtain drops three weeks later.
The list of presenters consists mostly of what those of us who have experienced these mind-numbing hearings refer to as "the usual suspects"—interests whose business plans are built around the Broadcasting Act and the requirements of related funding agencies.
The largest Canadian companies will ask the CRTC to reduce its demands upon them when it comes to feeding and watering Big Cancon: the producers, directors, actors, writers, and other tradespeople who make certified Canadian content.
Quebecor, for instance, will be arguing for its contribution to be reduced from 30 percent of its revenue to 20 percent—a draw it proposes be applied to designated streamers. More money from foreign companies and less from licensed domestic broadcasters will be a recurring theme.
But there will also be a new slate of actors—those with business models designed to entertain and attract consumers in a free market—who will be staring down the barrel of CRTC Chair Vicky Eatrides' stifling regulatory gun for the first time.
Disney+ is set to take the stage on November 29. Meta, the Big Tech bete noire that refused to play along with the Online News Act, is up on December 5.
But the big day will almost certainly be November 30 when Netflix locks horns with the Commission and what appear to be its dangerously naive assumptions.
More than half the streamer's 30-page submission is dedicated to detailing what it is already contributing to Canada.
Some examples:
$3.5 billion in investment;
Thousands of jobs created;
Consumers are 1.8 times more likely to watch a Canadian production on Netflix than they are on a licensed TV network;
Le Guide de la Famille Parfaite—one of many Quebec productions it funded—was in Netflix's global top 10 for non-English productions for two weeks.
Netflix is insisting on credit for what it already contributes. It has no interest in writing a cheque to the Canada Media Fund and takes serious umbrage with the CRTC's assumption it will.
"The (hearing) notice could be understood to suggest that the Commission has made a preliminary determination to establish an 'initial base contribution' requirement for online undertakings," Netflix states in its submission. "The only question for consideration would appear not to be whether, but rather what funds would be the possible recipients of contributions.
"Netflix submits that this is not an appropriate starting point."
It gets worse. The CRTC is considering applying some of the non-financial obligations it imposes on licensed broadcasters such as CTV and Global to the streaming world.
Executive Director of Broadcasting Scott Shortliffe told the National Post recently that "Netflix is clearly producing programming that is analogous…to traditional broadcasters" and that it could be expected to "contribute" in terms of the shape of its content as well as how it spends its money.
In other words, the CRTC's idea of "modernizing" broadcasting appears heavily weighted in favour of applying its 1990s way of doing things to the online world of 2023.
If that's the case, the Commission is entirely unprepared to deal with the harsh truth that offshore companies don't have to play by its rules. For decades, primary CRTC hearing participants have been dependent on the regulator. In the case of broadcasters like CTV and cable companies such as Rogers, their existence is at stake. Without a license, they are done. Which means they have to do what the Commission wants. But if the regulatory burden the CRTC places upon the offshore streamers doesn't make business sense to them, they are free to say, "Sorry Canada, the juice just isn't worth the squeeze. We're outta here."
This is most likely to occur among the smaller, niche services at the lower end of the subscription scale. The CRTC has to date exempted only companies with Canadian revenues of less than $10 million. Any company just over that line would almost certainly not bother to do business in Canada —a relatively small and increasingly confusing market—if the regulatory ask is anything close to the 20 percent commitment being suggested.
Ditto if the CRTC goes down the road Shortliffe pointed to. It would be absurd to impose expectations on unlicensed streamers that are similar to those applied to licensed broadcasters. For the latter, the burden is balanced by benefits such as market protection granted by the CRTC.
For streamers, no such regulatory "bargain" exists. Too much burden without benefits would make it far cheaper for many to leave and sell their most popular shows to a domestic streamer or television network.
The Online Streaming Act (Bill C-11), which led to this tussle, was originally pitched as making sure web giants "contraibute" their "fair share."
So, as it turns out, was the Online News Act (Bill C-18).
That legislation resulted in Meta/Facebook getting out of the news business and Google may yet do the same. As a consequence, news organizations will lose hundreds of millions of dollars. Many won't survive.
Eatrides and her colleagues, if they overplay their hand, are perfectly capable of achieving a similarly catastrophic outcome for the film and television industry.
Peter Menzies is a Senior Fellow with the Macdonald-Laurier Institute, a former newspaper executive, and past vice chair of the CRTC.
Carbon tax, not carve out, Trudeau's real failure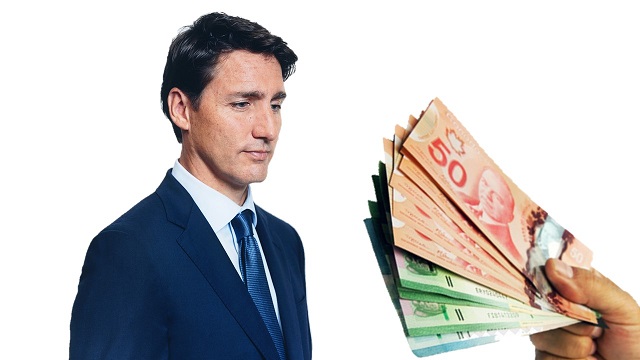 Author: Franco Terrazzano
Prime Minister Justin Trudeau stepped in it when he removed the carbon tax from furnace oil, while leaving 97 per cent of Canadians out in the cold.
Even in Atlantic Canada, where Trudeau tried to buy off MPs with the carve out, 77 per cent of people in the region support carbon tax relief for everyone.
But Trudeau's mistake wasn't providing relief. The real lesson here is Trudeau never won the hearts and minds of Canadians. And he lost credibility early on.
Months before the 2019 election, the former environment minister said the government had "no intention" of raising the carbon tax beyond 11 cents per litre of gas.
After the election, Trudeau announced he would keep cranking up his carbon tax until it reached 37 cents per litre.
Trudeau and his ministers repeat the myth that eight-out-of-ten families get more money in rebates than they pay in carbon taxes.
Their favourite talking point limps on despite the obvious reality that a government can't raise taxes, skim money off the top to pay for hundreds of administration bureaucrats and still make everyone better off.
In fact, the carbon tax will cost the average family up to $710 more than they get back in rebates this year, according to the Parliamentary Budget Officer.
The government said carbon taxes reduce emissions.
But even in British Columbia, which had the first and (for years) costliest carbon tax, emissions rose. B.C. imposed its carbon tax in 2008. B.C.'s emissions have increased between 2007 and 2019 – the last year before the pandemic brought economic activity to a screeching halt.
And even if the carbon tax cut emissions at home, "Canada's own emissions are not large enough to materially impact climate change," as the PBO explains.
Making it more expensive to live in Canada won't reduce emissions in China, Russia, India or the United States. And this leads to Trudeau's diplomatic failure.
At the United Nations, the Trudeau government launched the Global Carbon Pricing Challenge to get more countries to impose carbon taxes.
"The impact and effectiveness of carbon pricing increases as more countries adopt pricing solutions," the Trudeau government acknowledged.
The world's largest economy, the United States, rejects carbon taxes.
President Joe Biden, a Democrat, hasn't imposed a carbon tax. Good luck convincing a Republican president to impose one.
The U.S. is the rule, not the exception.
About three-quarters of countries don't have a national carbon tax, according to the World Bank's Carbon Pricing Dashboard.
And while Trudeau raised taxes, peers like the United Kingdom, Sweden, Australia, South Korea, the Netherlands, Germany, Norway, Ireland, India, Israel, Italy, New Zealand and Portugal, among others, cut fuel taxes.
If Canada's carbon tax is essential for the environment, shouldn't all taxpayers pay the same rate?
A driver in Alberta pays a carbon tax of 14 cent per litre of gas. In Quebec, the carbon tax is about 12 cents. By 2030, that gap will grow to more than 14 cents per litre.
Quebec's special deal proves Trudeau's carbon tax is about politics, not the environment.
When crafting the carbon tax, the government never truly asked the people what they thought. Everyone wants a better environment. You won't find opposition to that.
But did anyone ask Canadians if they support a carbon tax even if it means average families will lose hundreds of dollars every year? Did anyone ask Canadians if they support a carbon tax even though most countries don't?
Trudeau is displaying rank regional favouritism. But his real mistake wasn't the carve out that favoured Atlantic Canada. It's that he never won the hearts and minds of the people and failed to acknowledge carbon taxes cause real pain.
Budget update proves Trudeau isn't serious about federal finances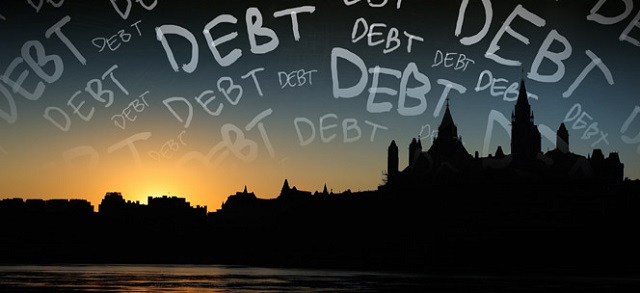 Author: Franco Terrazzano
"when you pay the GST on a hockey stick, a tank of gas or bar of soap, every penny will go to interest charges on the federal debt. In fact, interest charges will surpass federal health-care transfers next year"
Taxpayers should brace for impact based on the finance minister's latest projections.
Interest charges on the federal debt will go from $47 billion this year to $61 billion in 2028-29, according to the budget update.
But what does $61 billion mean to you?
Sixty-one billion is the same amount the government plans to collect with the GST in 2028-29.
So, in a few short years, when you pay the GST on a hockey stick, a tank of gas or bar of soap, every penny will go to interest charges on the federal debt.
In fact, interest charges will surpass federal health-care transfers next year.
Let the shock sink in just a little deeper: what could we do if it weren't for the federal debt?
We could virtually double federal health spending.
Or we could completely eliminate the GST in a couple years.
Somehow the government is communicating these perplexing projections with considerable calmness.
Finance Minister Chrystia Freeland claims "the foundation of our Fall Economic Statement is our responsible fiscal plan."
But last year the government spent $474 billion. And this year the feds plan on spending $489 billion. By 2029, the government will be spending $595 billion a year.
Pro-tip for Freeland: when you spend billions of dollars more every year, you're saving money wrong.
And all that spending comes on top of an already ballooned base line. Even before the pandemic, the Trudeau government was spending all-time highs. And that's after accounting for inflation and population differences.
Last year's $35-billion deficit will increase to $40 billion this year. The feds have no plan to balance the budget. And that's pushing up interest charges.
Again, brace yourself, because in 2028, federal debt interest charges will cost taxpayers $61 billion. For context, pre-pandemic interest charges were around $20 billion a year.
Meanwhile, if you're hoping for meaningful tax relief from this government, you shouldn't hold your breath.
"I absolutely understand that after three difficult years – with a global pandemic, global inflation, and global interest rate hikes – Canadians are worn out, frustrated, and feeling the squeeze," Freeland said. "What Canadians deserve today is for us to address the very real pain that so many are feeling."
The easiest and simplest way for Freeland to help Canadians is to stop taking so much money from taxpayers' wallets in the first place.
But Freeland and Prime Minister Justin Trudeau aren't even willing to provide the simplest forms of tax relief like ending the sales tax-on-tax at the gas pumps. The GST on the carbon tax alone will cost taxpayers $429 million this year.
The government isn't willing to end the anti-democratic escalator that increases alcohol taxes every year without a single vote in Parliament. Next year's hike will cost taxpayers about $100 million.
The government isn't even willing to extend the same relief to all Canadians that it gave Atlantic Canadian families and remove the carbon tax from everyone's home heating bills. The carbon tax on natural gas will cost the average family $300 this year.
The budget update is an admission that the government has a spending problem, but it still isn't serious about managing our finances or providing real tax relief.
The solution for Trudeau and Freeland should be simple: put down the credit card and pick up some scissors.
This column was originally published in the Toronto Sun on Nov. 24, 2023.