Most Popular Games in Canada Right Now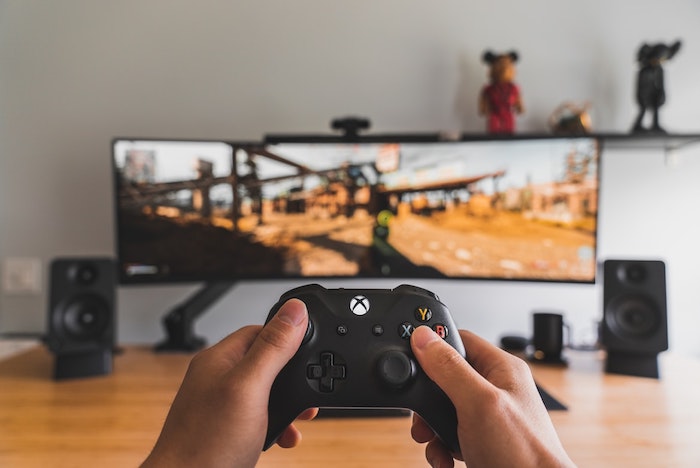 Here in Brandon and right across Canada, gaming continues to grow as a popular hobby. Almost 60% of Manitobans regularly enjoy playing on their smartphone, tablet, computer, or console.
This figure is expected to grow even larger as more and more Canadians discover just how fun playing video games can be. Interest from older generations is going to be the biggest driver of this growth, particularly as casual titles are generally among this demographic.
Another source of the popularity of gaming is the fact that there are almost infinite options for players to choose from. No matter what your taste is or how you want to play, you'll be sure to find games that tickle your fancy.
But while that may be true, it's also the case that some games are in much higher demand than others, either because they are just really fun to play, or thanks to better marketing efforts by their creators.
Irrespective of what helped them become so popular, these below happen to be the hottest games in Canada right now:
Grand Theft Auto V
Grand Theft Auto V is almost nine years old. It should, by normal standards, have been replaced by one or more sequels by now. Yet, despite the fact that it has now been released on three different generations of video game console, GTA V continues to remain one of the most popular titles – both in Canada and the rest of the world.
This has been achieved by way of the continual stream of new content getting released for the online portion of the game.
Almost immediately after GTA V's initial release, Rockstar began pumping out new missions, cars, weapons, and even islands for players to sink their teeth into.
Although it has been confirmed that the company is working on Grand Theft Auto VI, we're unlikely to see that anytime soon. Therefore, GTA V will continue to be a huge hit among Canadians for the foreseeable future.
Slots
Slots are one of the most-played games in the world, and Canada is no exception. Traditionally, slots were played in casinos mostly.
However, the internet has made it possible to play slots and for real money too through mobile devices and desktop computers. Online slots have several major benefits, including the increased convenience of playing wherever you want, and the greater choice of thematic games. It is, therefore, only natural that most popular online slots in Canada are enjoyed by millions of Canadians every single year.
Minecraft
Minecraft is a sandbox construction game that allows players to create just about anything they can imagine.
It's even older than Grand Theft Auto V and is so popular that it has become the best-selling video game in history after shifting more than 238 million copies since it was released in November 2011.
Despite its age, Minecraft still has around 140 million monthly active players, accounting for more than half of the copies sold.
In the game, players are dropped into a block-based world that is created using procedural generation. This allows the environment to be dynamic and wholly unique each and every time you play. It's this variety that keeps it popular even after 11 years.
Wordle
Wordle is a word puzzle game that took the world by storm just under a year ago. Originally created by a British software developer named Josh Wardle, it has since been bought by The New York Times.
The game is simple, requiring players to guess a single five-letter word. They're given a total of six guesses, with blocks changing colour depending on whether your guess was correct or not.
These green, yellow, and white squares help you progress by telling you whether your guesses have any letters that match that day's correct answer.
Wordle remains incredibly popular among Canadians today, helped by its sharing feature that lets you show off how quickly you guessed the word without revealing it to others.
The Most Popular Sports To Bet On In Canada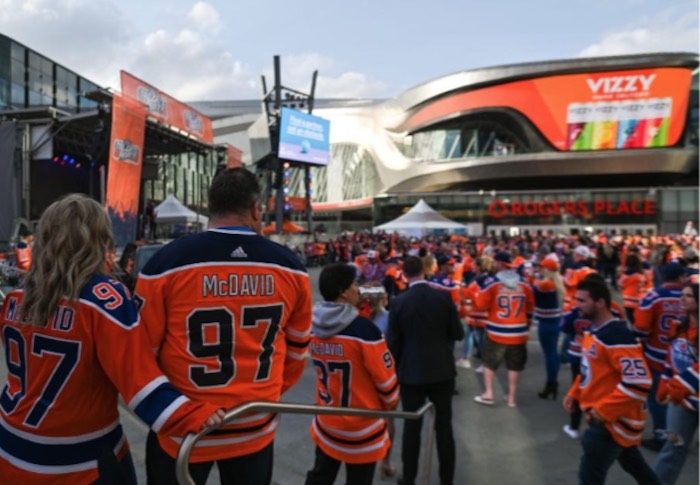 Like so many other countries, Canada is a nation full of sports lovers. And, like many other countries, there's also a diverse range of sports that people are invested in, which is great. Canadians and people living in the country love to watch sports in person or live on TV, and there are also many sports they choose to bet on too, which can add to the experience.
Ice Hockey
Everyone reading this will know that not only is ice hockey incredibly popular in Canada, but it's also the national sport. And therefore, this is one of those sports where playing and watching is more a way of life and part of the culture. This is reinforced by the fact that it is the most popular sport in terms of betting, according to bwin, one of the most recognised sports betting operators in the world. Hockey is right up there largely because it's an all-year-round sport, the NHL is huge, over half a million Canadians play the sport each year, and it was Canada where the Stanley Cup was born.
Golf
Believe it or not, golf is very popular in Canada, as it is also across North America. Of course, you can say that golf is famous all over because it is, but there are lots of top-level players who hail from the US and surrounding areas, and this often piques the interest of Canadians in terms of sports betting. You see, most golfers from the region are well known, and you can regularly watch the tournaments they're involved in live on TV, which makes them even more of an attractive proposition for anyone who wants to place bets.
Soccer
Soccer is a sport that is huge in Canada for many reasons. While many may not immediately associate it with the country, it happens to be the most played sport in terms of participation, which tells you everything you need to know about its popularity. But, what adds to this is that while the MLS is what many will describe as the top division of football locally, Canadians can also tune in to watch the Premier League, England's top flight and the most recognised soccer division on the planet. It's also the most well-covered league for sports betting, too, even in Canada.
Basketball
Basketball is another sport that Canadians can't get enough of, with the NBA the league of choice to watch and bet on. As with many sports that are born out of or happening in the US, Canada has one foot in the door thanks to the Toronto Raptors, and they've been competing in the NBA for nearly thirty years. While Canadians will always have been fans of basketball and the NBA regardless, having the Raptors competing is a big thing, and it means people are much likely more invested in the sport as a result. The Raptors also have seven division titles and one conference title to their name, so they're also a team you will find Canadians betting on regularly, and for good reason.
Cannabis and Anxiety: Is it Actually a Good Match?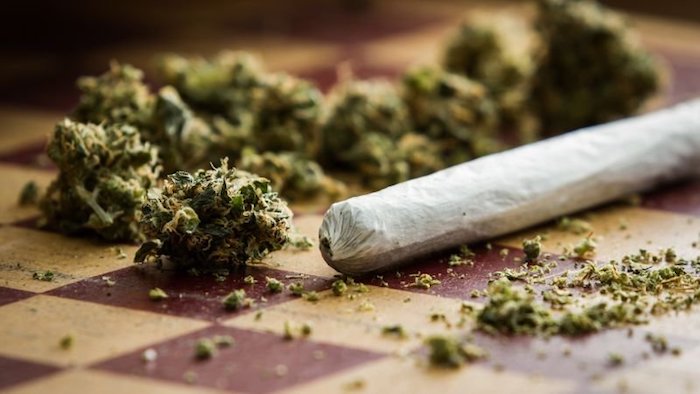 It's pretty widespread that cannabis helps relieve a wide range of physical and mental health conditions, and it has been a common way of coping with anxiety and stress for many people. However, the relationship between cannabis and anxiety is pretty complicated because of debates among experts, and it's better to learn more about the current research on the use of cannabis for anxiety and check an overview of the potential benefits and risks.
Compounds
One of the main compounds found in cannabis is tetrahydrocannabinol (THC), which is responsible for the drug's psychoactive effects. THC works by binding to receptors in the endocannabinoid system, which is responsible for regulating mood, pain, and other bodily functions. Studies have found that THC can help to reduce anxiety symptoms, particularly in individuals with specific forms of anxiety, such as social anxiety disorder.
On the other hand, another compound found in cannabis is cannabidiol (CBD), which does not produce psychoactive effects. CBD can also help reduce anxiety symptoms, and it has been effective in treating anxiety disorders such as generalized anxiety disorder and post-traumatic stress disorder.
There are many cannabis strains that have different content of THC and CBD, and that's why it's better to consult a specialist in advance and use something that's more likely to help you cope with your mental health condition.
Other side of cannabis
However, it is important to note that while some studies have shown that cannabis can be beneficial in reducing anxiety symptoms, others have found that it can actually worsen them. The reason for that is that the effects of cannabis can vary greatly depending on the individual and that different strains of cannabis can have different effects. Additionally, some people may be too sensitive to the psychoactive effects of THC, which can make their anxiety symptoms worse.
You should also consider that cannabis use can lead to addiction, especially among heavy users, and it can impair cognitive function, particularly memory and attention. Long-term use of cannabis may also lead to chronic bronchitis, poor lung function, and a higher risk of mental health issues such as depression and psychosis. Even though self-medicating with cannabis is getting pretty widespread, it's recommended to talk to a medical professional to avoid struggling with side effects.
Furthermore, the legal implications of using cannabis are necessary to check in advance. While some states and countries have legalized cannabis for medical or recreational purposes, it remains outlawed in many other places. It's essential to be aware of the cannabis regulations in your area before using it for any medical conditions to avoid having problems with the law.
Summary
Cannabis is not a universal solution when it comes to coping with anxiety symptoms. It's better to consult a medical specialist, start with a low dosage, and work with reputable and legal sources like WestCoastSupply to order weed online and be sure that you get high-quality products. Moreover, you can check the lab test results to ensure that it is free of any harmful contaminants and that it has the right level of THC and CBD since these compounds have different effects on the body and mind. Also, it's important to be aware of the potential risks, especially for those with a history of addiction or mental health issues.
Keep in mind that cannabis use should be part of a comprehensive treatment plan, and it should not replace traditional therapy and medication for anxiety disorders.