Megyn Kelly Asks Trump a Few Hard Questions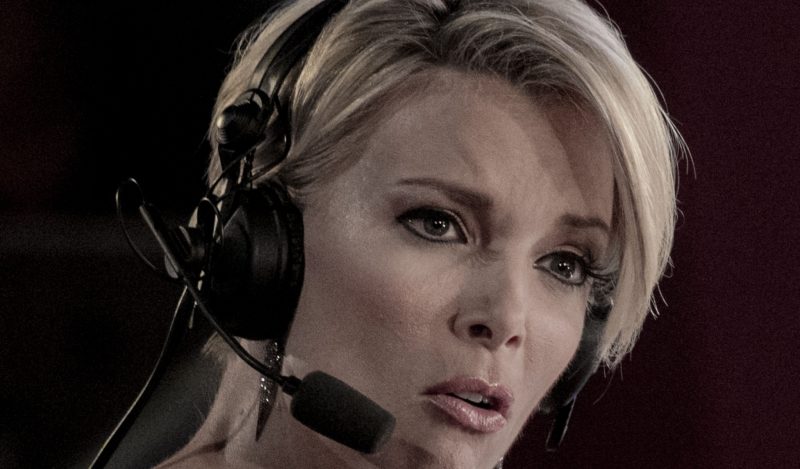 BY
JEFFREY A. TUCKER
One reporter has proven brave enough not to take the deal. The deal is: you can interview Trump provided you don't ask perfectly obvious questions about his Covid response that shredded the Bill of Rights, wrecked his presidency, enabled mass mail-in ballots, elevated agencies to the status of dictators, and kicked off the biggest national crisis of our lifetimes from which we aren't even close to recovering.
We still do not know when or if we will get the Constitution back. Inflation still rages, education nationwide is slipping more by the day, there is a resulting crime epidemic, and the cultural demoralization is like nothing we've ever seen – which is what happens when leaders dare to imagine that their power and prowess is some kind of match for the microbial kingdom.
We've watched in amazement as myriad reporters have entirely avoided the topic, including the otherwise intrepid Tucker Carlson and Glenn Beck. This is because Trump forbids it and it is where he is most vulnerable. He wants it to go away, while many people on the center-left let him off the hook because they approve of how he handled Covid. As a result, the country and the world are not getting anything close to the answers we seek.
Finally, Megyn Kelly stepped up and did it. She barely scratched the surface. She didn't know the right follow up questions. She let him get away with nonsense. But the interview is still notable, at least a beginning. She is the first to have begun the grilling process.
This isn't really just about placing personal blame, as much as he deserves it. Everyone has a right to know what happened to their basic rights and liberties. We need to know why the churches, schools, and businesses were closed at the urging of the White House. We need to know why we faced travel restrictions, why government printed and spent multiple trillions that produced crushing inflation, why the hospitals were shut to elective surgeries and diagnostics, and how it came to be that the fourth branch of government – the administrative state – became the only government in the last year of his term and largely remains so today.
The government was under the leadership of Donald Trump. He greenlighted the entire thing, starting on March 12, 2020, with his travel restrictions against Europe and the UK, continuing the next day with his state of emergency that put the National Security Council in charge of a virus, and continuing the next day with his edict that "bars, restaurants, food courts, gyms and other indoor and outdoor venues where groups of people congregate should be closed."
When Fauci read those words from the podium on March 16, 202,, Trump pretended not to be paying much attention. Someone got his attention in the room and he waved and smiled, even as millions of businesses were wrecked and the whole of our lives upended.
Fauci – behind the scenes it was Birx and her sponsor – presided as the head of government for weeks, then months, then long after the election was declared for Joseph Biden. When Megyn Kelly pointed out that Trump made Fauci a star, he asked "You think so?" and then feigned a brief moment of internal reflection.
There ought to be some other phrase than "rewriting history." This is Orwellian gaslighting on a different level, as if Trump truly believes that he can reconstruct reality based on what he wants to be true rather than what everyone knows to be true and all facts point to as true.
There are so many questions crying out for answers. In this interview, however, he says that he left it up to the states under a federalist idea. This is the line bandied about in Mar-a-Lago and no one around him dares questions it.
It is demonstrably untrue. The one state that stayed almost entirely open – South Dakota – was in defiance of the White House in doing so. The first state to open up after that was Georgia under Governor Kemp, whom Trump blasted for the decision. Moreover, Trump has repeatedly bragged about how he shut down the country, as if that makes him awesome.
Even his discussion of which governors did well is disingenuous.The sole basis of his reasoning is a loyalty test, detached from the substance of Covid policies. He celebrates South Dakota's Kristi Noem and South Carolina's Henry McMaster because they have endorsed him for the 2024 election. Meanwhile, he derides the two governors who received the most backlash for opening up their states, Georgia's Brian Kemp and Florida's Ron DeSantis.
Kemp drew the ire of Trump when he refused to support claims of voter fraud in 2020. Trump unsuccessfully attempted to get Kemp out of office by endorsing challenger David Purdue in the Georgia gubernatorial primary. DeSantis has challenged Trump's reelection, which led Trump to argue that New York Governor Andrew Cuomo "did better" on the pandemic response than DeSantis.
For Trump, there is no prospect of sustained self-reflection. There is no nuance or comparative analysis. The conversation is not about federalism or civil servants; it is about loyalty to himself and his campaign.
Even in this interview, he again claims that he did everything right, even upping the names of lives he saved from 5 to 10 to 100 million, while ignoring vaccine injuries and deaths to say nothing of deaths of despair and suicides or the lifespan loss that massively accelerated since his lockdowns.
As for the award to Fauci, his commendation was not only for him but also for Deborah Birx and all her cohorts. In the interview, he claims that he did not do this.
The White House's 'Misinformation' Pressure Campaign Was Unconstitutional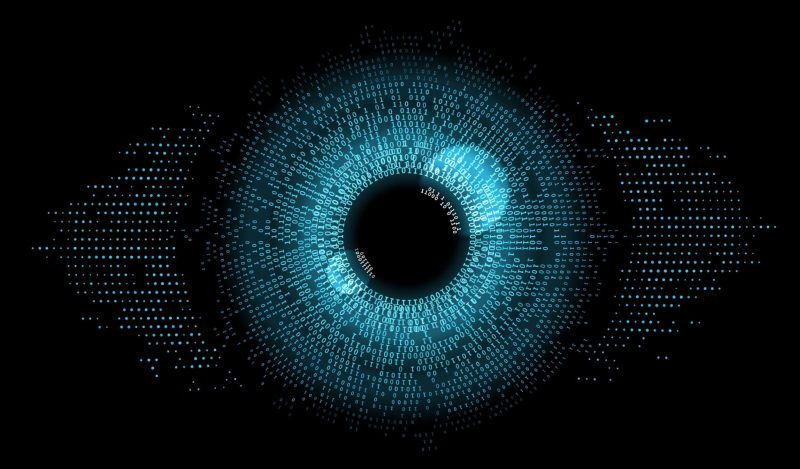 I am one of five private plaintiffs in the landmark free speech case Missouri v. Biden. Earlier this month, the Fifth Circuit Court found that the government "engaged in a years-long pressure campaign designed to ensure that the censorship [on social media] aligned with the government's preferred viewpoints" and that "the platforms, in capitulation to state-sponsored pressure, changed their moderation policies." This resulted in the censoring of constitutionally protected speech of hundreds of thousands of Americans, tens of millions of times. Based on this finding, the Fifth Circuit in part upheld an injunction on certain public officials put in place by a district court.
Even when the government appealed the injunction to the Fifth Circuit, its lawyers hardly disputed  a single factual finding  from the court's ruling. A unanimous three-judge panel upheld the core findings that "several officials—namely the White House, the Surgeon General, the CDC, and the FBI—likely coerced or significantly encouraged social-media platforms to moderate content, rendering those decisions state actions. In doing so, the officials likely violated the First Amendment." The government again appealed the injunction to the Supreme Court, where we expect a ruling this week.
The government's claim that the injunction limits public officials' own speech is absurd misdirection. The government can say whatever it wants publicly; it just cannot stop other Americans from saying something else. Free speech matters not to ensure that every pariah can say whatever odious thing he or she chooses. Rather, free speech prevents the government from identifying every critic as a pariah whose speech must be shut down.
We are all harmed when our rulers silence criticism. Our government's self-inflicted deafness prevented officials and their constituents from hearing viewpoints that should have had a meaningful impact on our policy decisions. Instead, government censorship resulted time and again in the silencing of scientifically informed criticisms of, for example, harmful COVID policies. This allowed misguided and divisive policies to persist far too long.
The scope of the current government censorship regime is historically unprecedented. "The present case arguably involves the most massive attack against free speech in United States' history," the district court judge explained in his ruling. He went on, "The evidence produced thus far depicts an almost dystopian scenario… The United States Government seems to have assumed a role similar to an Orwellian 'Ministry of Truth'." The Fifth Circuit panel concurred: "The Supreme Court has rarely been faced with a coordinated campaign of this magnitude orchestrated by federal officials that jeopardized a fundamental aspect of American life."
The government's only attempted defense is that it was merely offering help to the platforms without jawboning them—"just your friendly neighborhood government agency." But the law is clear that even "significant encouragement" to censor protected speech—not just overt threats or coercion—is unconstitutional. We discovered that social media companies frequently tried to push back against government demands, before finally caving to relentless pressure and threats. The evidence we presented from 20,000 pages of communications between government and social media demonstrated both significant encouragement and coercion—as when Rob Flaherty, White House director of digital strategy, berated executives at Facebook and Google, dropping F-bombs, launching tirades, and browbeating the companies into submission—until they removed even a parody account satirizing President Joe Biden.
But the more insidious and powerful censorship happens when government pressures companies to change their terms of service and modify their algorithms to control what information goes viral and what information disappears down the memory hole. With sophisticated deboosting, shadowbanning, search results prioritization, and so forth, citizens do not even realize they are being silenced, and viewers remain unaware that their feeds are carefully curated by the government. Novelist Walter Kirn compared this to mixing a record: turn the volume up on this idea (more cowbell) and turn the volume down on that idea (less snare drum). The goal is complete top-down information control online.
We were dismayed to discover the number of government agencies now engaged in censorship (at least a dozen) and the range of issues they targeted: the State Department censored criticism of our withdrawal from Afghanistan and the Ukraine War, the Treasury Department censored criticism of our monetary policy, the FBI (surprise!) ran point on several censorship ops, and even the Census Bureau got in on the game. Other targeted topics ranged from abortion and gender to election integrity and COVID policy.
Much of the state censorship grunt work is outsourced to a tightly integrated network of quasi-private (i.e., government funded) NGOs, universities, and government cutouts employing thousands of people working round the clock to flag posts for takedown. But constitutional jurisprudence is clear: the government cannot outsource to private entities actions that would be illegal for the government itself to do. If a government agent hires a hit man, he is not off the hook simply because he did not personally pull the trigger.
So-called "misinformation research" at places like the Stanford Internet Observatory is a slippery euphemism for censorship—not only because Facebook executives admitted to censoring "often true" but inconvenient information under government pressure, but because these entities function as laundering operations for government censorship.
Recent attempts to rebrand the work of the censorship-industrial complex with more anodyne euphemisms—"information integrity" or "civic participation online"—don't change the fact that this is not disinterested academic research, but cooperation in state-sponsored suppression of constitutionally protected speech, always in favor of the government's preferred narratives.
CISA, the government's censorship switchboard and clearinghouse agency housed within the Department of Homeland Security, described its work as protecting our "cognitive infrastructure"—i.e., the thoughts inside your head—from bad ideas, such as the ones advanced in this article. (Not kidding: YouTube recently censored a video of our lawyers giving a talk on our censorship case.) These ideas aren't throttled by government censors because they are untrue, but because they are unwelcome. There's a more accurate term for the government's takeover of our "cognitive infrastructure:" mind control. I don't know a single American of any political persuasion who wants to be subjected to that.
Republished from Newsweek
A Pandemic of Lockdown Denialism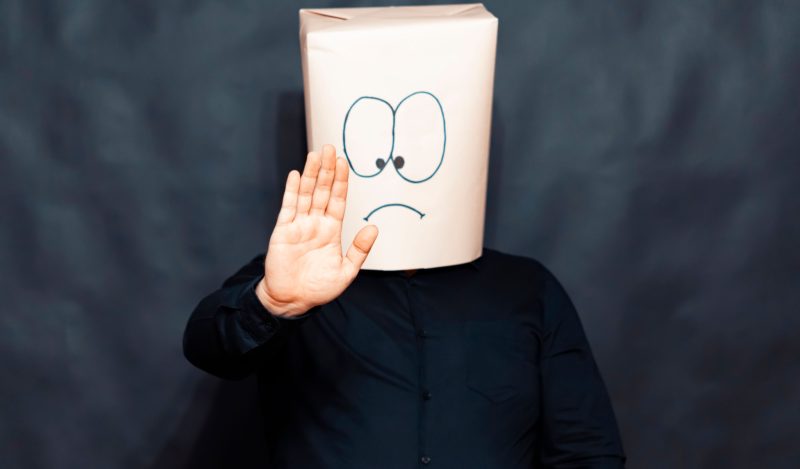 From the Brownstone Institute
There is an old expression: "Success has a thousand fathers but failure is always an orphan."
It's a spin on Tacitus: "This is an unfair thing about war: victory is claimed by all, failure to one alone."
We can judge the results of the pandemic response, then, by the number of people who claim it as their own. So far the answer seems to be: none.
These days, if you listen to the rhetoric, you would think that absolutely no one forced anyone to do anything, not even take the jab. There were no mask mandates. No one was ever locked down. There were some mistakes, sure, but those came only from doing the best we could with the knowledge we had.
Other than make well-considered recommendations, they didn't force anyone to do anything.
Even from 2021, the media routinely referred to the "pandemic" and not the pandemic policies as responsible for learning losses, depression, business failures, and poor economic conditions. This has been deliberate. It's designed to normalize lockdowns as if they are just something one does to deal with infectious disease, even though lockdowns have no precedent on that scale in the West.
More recently, this denialism has taken a strange turn. Now the people who actually did pull the trigger on the loss of liberty are routinely refusing to admit that they forced anything.
We've heard Donald Trump make this claim for a good part of this year. Mr. "I left it to the states" has yet to be publicly confronted with his decisions from March 10, 2020 and throughout the rest of his presidency. Interviewers don't press him on the subject for fear of having access cut off later. And yet the record is very clear.
Then Anthony Fauci joined in, claiming that he never recommended the lockdowns at all.
But the pandemic of lockdown dentialism has gotten worse, to the point that the head of Health and Human Services plus the head of Occupational Safety and Health Commision are doing the same, even though the Supreme Court actually ruled against their edicts.
Ah, what a difference time and events make.
It gets worse. One of the most imperial and invasive of the governors was Andrew Cuomo of New York. He issued a massive number of edicts that he enforced with police power, including even dictating that bars couldn't sell drinks alone but also mandating the selling of food, even to the point of spelling out the quantity of food. This resulted in the infamous Cuomo Fries served around the state.