Mayor Veer responds to BMO and RDC Donald School of Business leaving downtown core
City forms "emergency shelter working group" to find shelter for dozens of homeless this winter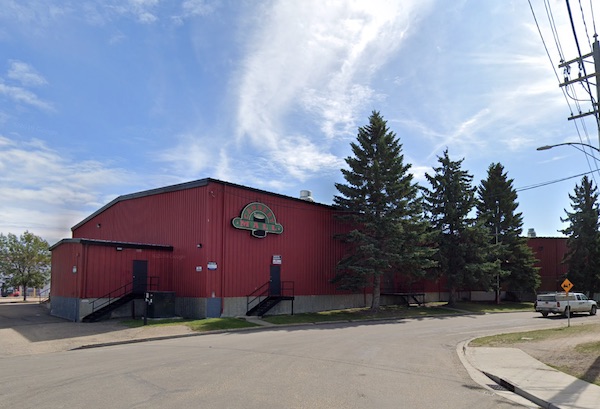 City administration and community organizations focus work on October 1 and beyond
On Wednesday, September 8, community organizations, Provincial and City representatives worked together to brainstorm ideas about how anticipated issues arising from the closure of the temporary shelter on September 30 can be mitigated.

With the closure, there will be reduced capacity levels. Since the emergency temporary shelter was established in March 2020, in response to COVID-19, City administration has been tracking overnight shelter usage at Cannery Row. The site has seen between 29 to 81 people seeking overnight shelter and services at Cannery Row, with an average overnight usage by 49 individuals. With the shift back to the original shelter site, there will be a capacity of 26 spaces for overnight shelter, potentially having up to 55 of Red Deer's most vulnerable citizens turned away heading into the winter.

During the brainstorming session, the group determined a list of potential issues that could arise from the gap in service provision starting October 1. The following are some which that were deemed a high priority:
Increased pressure on the capacity of Mustard Seed, other shelters, emergency services, compliance and support services
Lack of safe spaces for people experiencing homelessness, leading to increased loitering and rough sleeping
Losing significant shelter capacity for people in need, and a lack of daytime supports
Increase of urban encampments without direct access to support services.
Increased health risks resulting in negative impacts to underserved clients and the healthcare system
Increase in litter and debris
"Overwhelmingly, the consensus in the room of more than 30 representatives from social focused agencies agree that Cannery Row, or a comparable site, should be operational until a permanent solution is found," said Kristin Walsh, Safe & Healthy Communities Manager. "Aside from this, there is not a feasible solution that was determined that would fill the service gap and the anticipated challenges that will come starting October 1."
Once the community impacts were acknowledged, potential mitigation strategies were brainstormed to address them. Task forces are being created with the participants involved for each mitigation strategy.
"Administration will continue to work with the community to serve vulnerable Red Deerians and keep people healthy and safe, while mitigating the risks as they arise," said Acting Interim City Manager Sarah Tittemore. "Yesterday was just the first step in planning for October 1 and beyond; we believe that in working with community organizations and Red Deerians, is the only way to help our most vulnerable through this uncertain time."
An emergency shelter working group will be assessing the feasibility of the ideas brought forward and actioning these as rapidly as possible, engaging funders, service providers, and those with lived and living experience. There will be an opportunity for the broader community to contribute their ideas and to be involved in the near future.
City clearing the air about masking at recreation centres
Masking not required while participating in indoor recreation activities
With the Provincial announcement last Friday implementing mandatory masking in all public indoor spaces, participating in a City of Red Deer recreation activity will continue without any changes. The Province's restrictions do not require masks while participating in physical fitness activity, performance activity or a worship service at a place of worship. The City's recreation programs and services fall under this exemption. When participants are using indoor field of play areas such as ice surfaces, soccer fields, fitness areas and pools, masking is not required.

When not participating in a recreation activity, masking is required throughout The City's facilities, including in lobbies, hallways, change rooms, spectator zones and all common spaces. To ensure all people entering City facilities are masking up when required, disposable masks are available at the entrances of all City facilities.
"We recognize that although the new measures are in place, there may be people who have booked classes or rental spaces in our recreation facilities that are not comfortable attending," said Barb McKee, Recreation Superintendent. "We respect where everyone is at in the pandemic and have temporarily shifted back to our COVID interim cancellation and refund policy for those people wishing to cancel or suspend services."
People wanting to cancel or suspend any services or bookings can either contact one of the recreation facilities at 403.309.8411 or contact [email protected] for more information.
Please see attached – FAQ – Masking not required while participating in indoor recreation activities (pdf) for more information and visit www.reddeer.ca/masks for information and resources.