Man at the centre of lockdown battle urges Premier Kenney to ease lockdown restrictions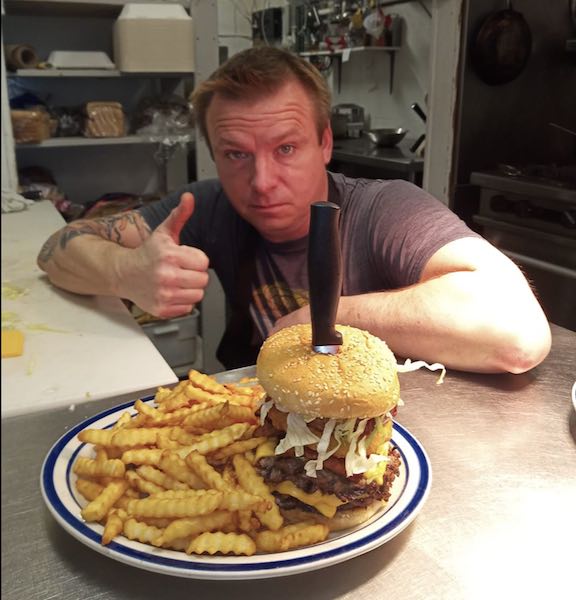 In Alberta's political theatre, the little Whistle Stop Cafe along the highway at Mirror is punching way above it's weight. By opening to sit-down customers when it wasn't legal to do so, owner Christopher Scott was risking fines and even imprisonment to keep his small business alive. Other restaurant and business owners have done the same, but perhaps none have communicated as eloquently with the public. Through his facebook posts, Chris Scott has become the epicentre of the battle to ease COVID-19 lockdown restrictions and reopen businesses.
The latest example is from an article Chris posted to The Whistle Stop Cafe Facebook page on Tuesday evening. In less than three days the post has been shared well over 1,000 times and hundreds of comments are streaming in from across Alberta and beyond. It's clear this restaurant owner has hit a nerve in a province full of small business owners who feel they are on the edge.
The post was written as a response to Premier Kenney's regular Q and A Facebook livestream with Albertans.
My comment on Premier Kenney's recent livestream. I'm sorry for the length of it. I had more to say but I'm getting angry just thinking about everything i want to write!
"Premier Kenney, you have a big problem on your hands right now. The majority of us have realized, (after hearing you and Dr. Hinshaw speak,) that these restrictions will be never ending. You and the government that we worked so hard to ensure were given the opportunity to govern responsibly have let us down. Our Party, the UCP is supposed to be a grass roots party guided by its membership. We don't see that happening. As a matter of fact, we're demanding that recall legislation is put on the table immediately.
How do you feel knowing that Albertans have given up on you and your governance and instead have asked the owner of a small cafe in the boonies to run for your office? Sounds ridiculous doesn't it? But it's very telling. What I see as ridiculous is a government that lives in fear. A government that is hell bent on destroying small business by implementing sweeping mandates that are NOT backed by sufficient evidence. You're likely to see that once I get my day in court.
I see a government where the Premier is chastising MLA's for supporting their constituents. That's completely disgusting. You should never have done that. It shows you wish to silence the voices that need to be heard, to keep your own ego intact.
One of the greatest blessings of being in the middle of a hub like this is that I get to talk to hundreds of people. Just like you do. But I listen. I listen to the doctors, and nurses, and law enforcement people who think what you're doing is garbage. Do you know how many front line workers I've talked to since I put my neck on the chopping block to protest against your restrictions? The repeating information that I get is that it's BS. Nurses have spoke to me that there was never a concern about COVID like what's pushed by the media, by you. At first, yes they were worried because they didn't know what they were dealing with. But not now. Doctors have spoken out to me, (in confidence as they're worried they will be persecuted for speaking out,) and the common denominator in all the conversations is "this virus is really no different, and in some cases less transmissible and or deadly than previous concerns such as H1N1." These words come straight from the mouths of those working on the front lines.
Now I'll concede, of course, that this is a deadly virus worse than your average flu. I'm sure you are aware that most flu strains, common cold etc are of the corona variety. They kill the elderly, every year. Our average death age in Alberta is 82, and remarkably the average COVID death age is 82. What does that tell you? Of course I believe we should protect the vulnerable and elderly. I'm not a monster.
My question is, with the current and ongoing restrictions especially casinos and gaming, you must know that the AGLC is losing up to $18,000,000 PER DAY that would otherwise be funding our healthcare system. That's a big number and could go a LONG way to protecting our vulnerable. Let's not even think about the lost tax revenue from small business that will carry losses forward for years.
So who doesn't care about our front line workers? I'd say the government that shoots AHS in the foot and forces them to enforce rules that HURT our healthcare system! Did you know that in long term care facilities, (which are still being forced to accept COVID positive clients, by the way,) when a staff member tests positive they isolate that wing, test the staff and the staff RETURN TO WORK while awaiting their results? But my cafe of 30 seats will "do irreparable harm to the people of Alberta." YOU'RE doing irreparable harm with your garbage, sweeping policies that lack evidentiary merit.
I'm growing tired of your veiled, or direct threats. I'm growing tired of your fear mongering and use of the media to peddle this fear. I'm growing tired of hearing heart wrenching tales of the damage to my friends and neighbors from these restrictions. The majority of Albertans are tired of you, and your unwillingness to stand up for us. Our voice is getting louder and louder by the day. We're becoming organized. We're listening to each other and we're taking the time to talk to front line workers, the elderly and frail, and others directly affected or at risk and THEY are supporting our move to lift restrictions as well.
Who are you listening to? Perhaps Ms. Notley's friend Dr. Hinshaw? We see you're being led down the wrong path and we refuse to let you take Alberta with you. I suggest you take time to reflect on these words and become the leader you promised you would. If you don't want to do that, that's ok too. But in that case, you should get out of the way and let someone else do it.
Christopher Scott, the irresponsible, selfish Rebel."
Canadian Food Inspection Agency confirms another case of 'bird flu' in B.C.
RICHMOND, B.C. — The Canadian Food Inspection Agency has confirmed the presence of highly pathogenic avian influenza in a small flock of poultry in Richmond, B.C.
The agency did not provide information on the number of birds infected by H1N1, or the type of poultry.
It says while the so-called bird flu is not a food safety concern, it is spreading across the globe and anyone with birds must use preventive measures like securing their property by a fence.
It says small flocks are at risk of contracting viruses like avian influenza, especially if they have access to ponds or bodies of water known to be used by wild birds.
H1N1 can also be spread on the clothing and shoes of visitors and employees moving from flock to flock, through contaminated feed, water, bedding and farm equipment as well as via airborne particles and dust blown by the wind.
B.C.'s Agriculture Ministry said this week that avian flu had been found in a commercial flock in the Fraser Valley, home to 80 per cent of the province's poultry farms.
Avian flu cases have been confirmed in several other provinces, but no infections have been detected in humans.
This report by The Canadian Press was first published May 20, 2022.
The Canadian Press
A brief history of the Stanley Cup Playoffs' Battle of Alberta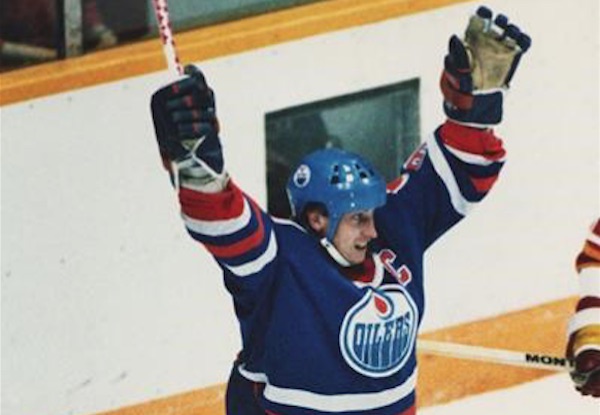 The Calgary Flames and Edmonton Oilers are fighting the Battle of Alberta in the playoffs for the sixth time in the rivalry's history.
Here's a brief look back at the five previous encounters between the two:
1983: OILERS WON 4-1
In the first meeting between the two sides in the playoffs, the Oilers began a trend of dominance against Calgary, taking the series in five games.
Wayne Gretzky finished with 14 points (six goals, eight assists) in the series as Edmonton took the Smythe Division final with ease.
The series was among the least competitively played of the five encounters between the two in the post-season, with Edmonton outscoring Calgary 35-13.
However, it did begin the trend of the Oilers, more often than not, getting the better of the Flames in playoff play.
1984: OILERS WON 4-3
Case in point: Just a year after getting bounced by the Oilers in the Smyth Division final, the Flames got eliminated again.
This was a far more competitive series, going the full seven games and featuring two overtime contests — both Calgary win.
Ultimately, though, the star power the Oilers boasted — in particular, Gretzky and Jari Kurri — proved too much for Calgary to overcome.
The seven-game victory helped propel the Oilers to their first Stanley Cup championship.
1986: FLAMES WON 4-3
Another seven-game series, two years after the first one.
Taking place again in the Smyth Division final, Calgary finally got the better of Edmonton.
The series was decided by a goal scored a little over five minutes into the third period that broke a 2-2 tie in Game 7.
Oilers defenceman Steve Smith attempted a cross-ice pass but it ended up striking Flames goalie Grant Fuhr's leg and trickled into Edmonton's goal.
This series win still remains the only time the Flames have defeated the Oilers in the post-season.
It also helped catapult Calgary to its first Stanley Cup final appearance, where it fell to the Montreal Canadiens in five games.
1988: OILERS WON 4-0
The most dominant Oilers victory of the four they've earned, Edmonton swept Calgary and, outside of an overtime win in Game 2, had no issues handling the Flames.
Edmonton dominated despite not having home-ice advantage for the first time in their playoff series with each other.
1991: OILERS WON 4-3
The only series outside of the one happening now that didn't see the two teams meet in the Smyth Division final, this one took place in the Smyth Division semifinal and, for the second encounter in a row, saw the Flames with home-ice advantage.
Unfortunately for Calgary, even with Gretzky no longer around in Edmonton, it was the Oilers coming out on top, this time breaking the hearts of Southern Alberta again as Esa Tikkanen scored 6:58 into overtime of Game 7.
This report by The Canadian Press was first published May 20, 2022.
The Canadian Press