Making money matter to Alberta students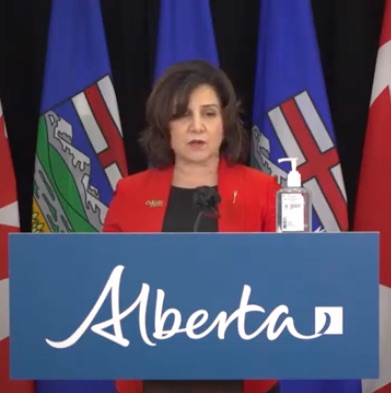 Alberta's government is getting students the training they need to better understand saving, budgeting, spending and investing.
To make sure junior and senior high students have the financial knowledge for today's world, Alberta's government is releasing a call for grant proposals totaling $1 million. The successful organization, or group of organizations, will work with schools to provide financial literacy programming to students starting in fall 2021.
Students will study financial concepts such as costs, interest, debt, investing, insurance and how the economy affects their lives. This call for grant proposals will expand learning opportunities to students in classrooms across the province.
"For the first time in a meaningful way, financial literacy is being addressed across multiple subjects and grades in an age-appropriate way in our province. Understanding how money works will help students gain confidence, solve practical problems and prepare them for the future."
"Strong financial management is the foundation of a successful economy. Likewise, it's an essential life skill that can add immense value to one's personal endeavours. This is why I'm proud of the $1 million investment in financial literacy education, which will support our youth transitioning into adulthood and better equip them for personal and professional success."
"Integrating financial literacy concepts across multiple grades will help to ensure we don't just prepare students for a successful career, but for a successful life. Teaching financial literacy will empower countless Alberta students with the foundational tools needed not only to manage their finances, but to build their own business. These are essential skills for our changing economy."
"It's never too early to become financially literate. The ability to understand finances, in terms of budgets, income, expenses, saving, borrowing, credit – this is knowledge, skills and practices that will not only last one's entire life, but enable young Albertans to set themselves up for success and to lead a prosperous life. Students are Alberta's future entrepreneurs – future business owners, restauranteurs, innovators, creators – all roles that require sound knowledge and insight into finances and budgets. I applaud the Government of Alberta for investing in the financial literacy of Alberta's next generation."
This call for grant proposals builds on successful current financial literacy programs, including those offered by Enriched Academy and Junior Achievement in the 2020/21 school year. These organizations have been working with 39,000 students in Grades 4 to 12 in the past year – in urban and rural communities.
"Normally, the seriousness involved in personal financial literacy can be overlooked when you're 15 or 16. But through this training, my students and I have been able to have meaningful, quality conversations about investing, credit, debt and so much more."
"Before joining Junior Achievement, all I knew was that companies pay their employees, and people have to budget their own money. However, after joining, I learned that there are so many more steps and so much effort goes into this. I've also learned all about making decisions that financially benefit a business or individual – break-even points, budgeting, investing, financial management and so many more financial skills. This program has made a change in my life for the better."
By focusing on financial literacy, Alberta's government aligns with the Ministerial Order on Student Learning released last fall. Developed following consultations with parents, teachers and education experts, it calls for students to acquire competence in managing personal finances.
Financial literacy was also among recommendations from Alberta's independent curriculum advisory panel. In their report, the panel noted students may leave Grade 12 without the basic skills necessary to transition successfully into life after high school. They recommended financial literacy, work readiness, wellness and goal-setting to enhance student learning.
As part of the work to refocus on essential knowledge in Alberta's elementary schools, financial literacy is also a key component of Alberta's draft kindergarten to grade 6 curriculum, under the theme of practical skills. In the draft, all students will study financial literacy in all subjects and grades – from counting coins to creating a budget.
Quick facts
Cenovus Energy to buy remaining stake in Toledo refinery from BP for $300 million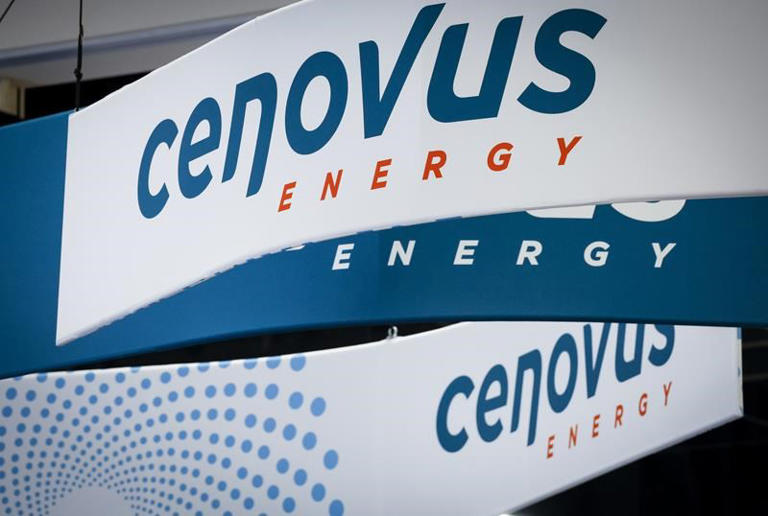 CALGARY — Cenovus Energy Inc. has reached a deal with British energy giant BP to buy the remaining 50 per cent stake in the BP-Husky Toledo Refinery for $300 million.
The Calgary-based oil producer has owned the other 50 per cent of the Ohio-based refinery since its combination with Husky Energy in 2021.
Cenovus says its U.S. operating business will take over operations when the transaction closes, expected before the end of the year.
The company says the Toledo refinery recently completed a major, once in five years turnaround to improve operational reliability.
It says the transaction will give Cenovus an additional 80,000 barrels per day of downstream throughput capacity, including 45,000 barrels per day of heavy oil refining capacity.
The deal brings Cenovus' total refining capacity to 740,000 barrels per day.
Alex Pourbaix, Cenovus president and CEO, says fully owning the Toledo refinery provides an opportunity to further integrate the company's heavy oil production and refining capabilities, including with the nearby Lima Refinery.
"This transaction solidifies our refining footprint in the U.S. Midwest and increases our ability to capture margin throughout the value chain," he said in a statement.
This report by The Canadian Press was first published Aug. 8, 2022.
Companies in this story: (TSX:CVE)
The Canadian Press
Nutrien names Ken Seitz president, CEO amid sweeping changes in agriculture markets
Saskatoon-based fertilizer giant Nutrien Ltd. has named Ken Seitz president and CEO following a months-long global talent search.
The company says Seitz, who has served as interim CEO since January and previously headed up its potash operation, brings 25 years of experience in agriculture and mining to the role.
Nutrien says it has achieved record results under Seitz's leadership amid sweeping changes in agricultural markets and unprecedented global food security challenges.
Russ Girling, chairman of Nutrien's board of directors, says the company's record performance during some of the most turbulent times in the sector underscore the strength of Seitz's leadership.
Seitz, who grew up on a dairy farm in Saskatchewan, says he's "honoured and humbled" to work alongside growers during challenging times.
He says Nutrien is well positioned to help meet the global goals of food security and climate action.
This report by The Canadian Press was first published Aug. 8, 2022.
Companies in this story: (TSX:NTR)
The Canadian Press