Local Writers… Homegrown Stories… First Friday Event
From Red Deer Arts Council
Local writers share their homegrown stories at the
Kiwanis Gallery's First Friday
Red Deer Arts Council and Red Deer Public Library are pleased to present
a
literary presentation by local authors John Burnham, Paul Bond, Peggy Freeman, Jock Mac
k
enzie and Lyle Meeres
for
First Friday Red Deer on
October 4
th
from
5
:
3
0 to
7
:
3
0 pm.
Each writer will share their writings in two sets during the course of the event. Pieces may include short stories, poetry, and excerpts from longer writings.
A literary night with writers from the Inkblots and other writers' groups in Red Deer will tantalize all who love a well-told tale. Mystery, drama, humour, romance – these authors may make you chuckle,sigh, gasp, and think with their short stories, poetry and excerpts from longer works.
"Reading gives us somewhere to go when we have to stay where we are." –Mason Coole
Red Deer Arts Council and Red Deer Public Library are pleased to present literary readings by local authors John Burnham, Paul Bond, Peggy Freeman, Jock Mackenzie and Lyle Meeres for First Friday Red Deer on October 4th from 5:30 to 7:30 pm at the Kiwanis Gallery and Snell Auditorium.
These five authors represent two local writing groups, Writers' Ink and Inkblots. A noteworthy start to a great First Friday, join us.
Writer Biographies, providing a taste of their unique styles:
Peggy Freeman believes that writing is the "most fun you can have". Her genre is humour, madness and tragedy do not exist in her stories. She has been known to make fun of her fellows but not in a mean way. Besides reviewing books in the Red Deer Advocate she has been published in the Globe and Mail and in Canadian Living Magazine. She has written children's plays and lighthearted poems, which unfortunately rhyme and who wants that? She has published three books, two of short stories and one children's Christmas book. Her latest book is Don't Tell the Dog is available for sale. She's a Crone to be sure, but still observing the passing parade…
Jock Mackenzie was a teacher and administrator for the Red Deer Public School board for 31 years. Since retiring he has done contract work as well as speaking at teacher conventions and conferences. Jock also acted as Program Co-ordinator for Reading College, a month-long program held in July at Red Deer College. In February, 2007, he published his first book: Essay Writing: Teaching the Basics from the Ground Up. It is available from Pembroke Publishing. Jock's second teacher reference book,Poetry and Song, and his novel, Dealing with Dymans, both await publication. Jock has written for a variety of magazines and is enjoying his return to Toastmasters.
Lyle Meeres – A Lyle Bio
When I started school in Regina, I would tell myself stories as I walked to and from school. I still like telling stories. I have a B. Ed., B.A. and a post-graduate degree in English. With John Burnham, I co-authored Change: A collection of short stories about change. My stories have appeared in anthologies and my essays have appeared in magazines.
Paul R. Bond writes from small-town Alberta. His work has appeared in the Dalhousie Reviewand The Prairie Journal. Paul holds a bachelor's degree in political science from the University of Lethbridge and a certificate in professional writing from (then) Mount Royal College.
His current literary projects include a book of short fiction, Virga, and a novel, The Prince of Oblivion.
John A. Burnham grew up in Denver, Colorado. He served in the U.S. Navy and has enjoyed employment in manufacturing, aviation, and the oil patch. Now, a full time writer, he has one novel, two plays, numerous articles and newspaper columns to his writing credits. He currently lives in Red Deer, Alberta, Canada. Website: johnaburnham.com
~~~
Writers' Ink is the Red Deer and district Writer's group. Writer's Ink celebrated its 25th anniversary last year. The club meets every Tuesday. Membership ranges from authors whose book sales number in the thousands to those who are yet to be published. The Writers' Ink website is: https://reddeerwritersink.wordpress.com
The Inkblots writing group have met for approximately two and a half years, initially in members' homes but now most often in Timberlands Library. A typical meeting includes a book review because writers should be readers. Writing topics are suggested, and handouts or email messages give members information about ways to add to their writing skills. Members read aloud from their writing of stories, poems, memoirs, scripts or children's stories. The members receive supportive comments and sometimes receive suggestions for improving their selections. New members are welcome.
Spanish museum returns 2 paintings looted by Nazis to Poland
MADRID (AP) — A museum in northwest Spain returned two 15th-century paintings to Polish officials on Wednesday after it was determined that they had been looted by Nazi German forces during World War II.
The paintings "Mater Dolorosa" (Mother of Sorrows) and "Ecce Homo" were handed over to a delegation from Poland's culture ministry. According to Spain's Museum of Pontevedra, the works were originally believed to be by Dieric Bouts, a Flemish master born in the Dutch town of Haarlem, but now they are attributed to a member of his school or group.
The museum said that in 2020 Polish officials made it aware that the works had been looted by Nazi forces. The museum quickly decided to send them back to Poland, but the completion of official permits for the transfer had delayed it until now.
Nazi forces stole the works from the Czartoryski collection in Gołuchów when the city was occupied by the German military in WWII, Polish officials said. They appeared in Madrid in 1973 and had been in the Pontevedra museum since 1994 when they were acquired among over 300 works purchased from a Spanish private collector.
Poland saw much of its cultural patrimony destroyed or looted during the country's wartime occupation by Nazi Germany and the Soviet Union, and about 500,000 items remain missing.
The country has been making efforts to recover as much as possible. The Culture Ministry has a division for looted art that keeps a database of missing objects and scours foreign collections and auctions. When they locate a looted Polish painting, book or other object, they inform the law enforcement officials of that country.
___
AP writer Vanessa Gera in Warsaw contributed to this report.
Nominate an Alberta artist or arts collective for 2023 Distinguished Artist Award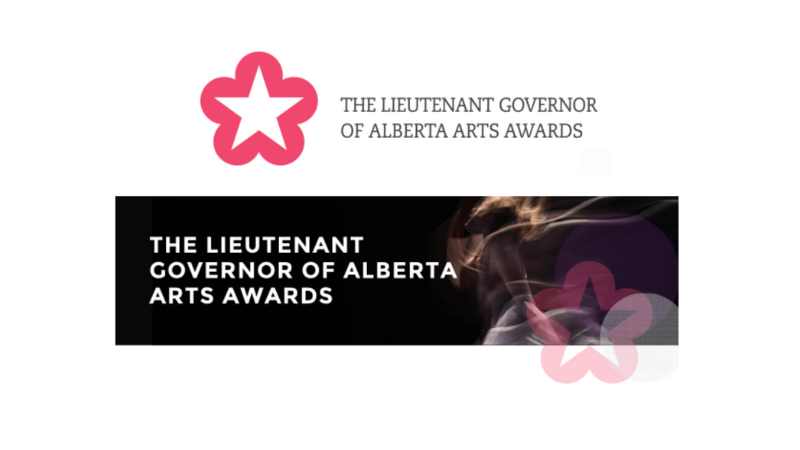 Since the program's launch in 2005, 23 Lieutenant Governor of Alberta Distinguished Artists have been awarded this title, along with a $30,000 prize, a two-week residency at the Banff Centre's Leighton Artist Studios, and a profile video on the artist. The awards were founded to highlight and celebrate Alberta's rich artistic talent – and we know there is so much to celebrate here!
The Lieutenant Governor of Alberta Distinguished Artists have impacted a wide range of arts disciplines provincially, nationally and internationally. Our Distinguished Artists include architect Douglas Cardinal – puppeteer Ronnie Burkett – visual artists Jane Ash Poitras, Alex Janvier, Peter von Tiesenhausen – sculptor Katie Ohe – composer John Estacio – dance choreographer Vicki Adams Willis – sopranist Frances Ginzer – authors Aritha van Herk, Rudy Wiebe – poet Alice Major, and theatre collectives One Yellow Rabbit and Old Trout Puppet Workshop – plus others! Check out our profiles of Alberta's Distinguished Artists at artsawards.ca
The Lieutenant Governor of Alberta Distinguished Artist Award is Alberta's most prestigious recognition of outstanding achievement in the arts. This award recognizes:
The highest degree of artistic excellence.
Career achievement; and/or significant body of work; and/or breakthrough contribution, including pushing the boundaries of the art from.
Significant impact on the arts in Alberta.
Help us celebrate Alberta's artists by nominating one or more artists for the 2023 Distinguished Artist Award. If you have nominated someone in the past who has not yet been recognized we welcome your updated re-submission.
This award has lifted our artistic spirit and propelled our work through the affirmation of our peers and our audience, and it has humbled us to be counted among such amazing talent – in this way we are driven to work harder and to reach further, to push the limits of art in Alberta.