Listen: TSN's Ryan Rishaug joins Dean Millard – #HumboldtStrong and the impact on his life
TSN's Ryan Rishaug has one of the best jobs in sports. He covers on a daily basis the best player in the world with Connor McDavid of the Oilers and he's routinely front and centre at all the big events.
Some of those events however aren't fun to cover. Like the story that began on April 6th, 2018 when 16 people died and 13 more suffered some with very serious injuries. Ryan tells the story of what it was like to cover such a life changing event and the impact it had on his life. He also had an interesting transition from a junior hockey career to a broadcaster covering the junior team he had just played on.
Recently Darren Dreger appeared on Sports and More and told a few stories about Rishaug, so Ryan dutifully defended himself and discussed the one big prank that backfired on him and if Bob McKenzie is off limits. Finally we discuss the Oilers (before the Neal Quad on Tuesday) and whether or not he's willing to accept a few mistakes from Mike Smith due to his aggressive play (hint, he's not!!!) It was a really fun chat with one of the most recognizable and talented reporters in Canada. Enjoy my talk with Ryan Rishaug of TSN.
After 22 years in the media world of television and radio, from Brandon, Manitoba to Red Deer, Alberta over to Regina, Saskatchewan and settling in Edmonton, Alberta, I found myself on the side of the desk with a pink slip in my hand, unexpectedly.
​Over the next few weeks and with my mind racing to a million thoughts, I decided to embark on the journey of podcasting. My broadcasting background has mainly been in sports, and it will still be a big part of my podcasting, but I will be focusing on other subjects as well, from sports to cannabis education and more.
Alberta pastor charged with violating COVID-19 restrictions to make court appearance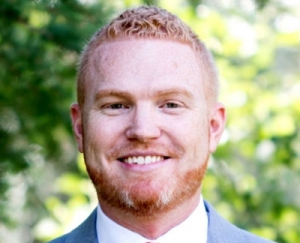 STONY PLAIN, Alta. — A pastor of an Edmonton-area church that has been allegedly holding Sunday services in violation of COVID-19 rules is to appear in court today.
James Coates with GraceLife Church in Spruce Grove was arrested last week.
RCMP have said he was remanded in custody after refusing to agree to bail conditions.
The church has been holding services that officials say break public health regulations on attendance, masking and distancing.
Police fined the church $1,200 in December and a closure order was issued in January.
Coates was twice charged in February with violating the Public Health Act and violating a promise to abide by rules of his release, which is a Criminal Code offence.
Coates has addressed the province's health restrictions in his sermons, telling worshippers that governments exist as instruments of God and there should be unfettered freedom of worship.
An associate pastor of the church, Jacob Spenst, conducted last Sunday's service and told the congregation that messages of support have been pouring in for the jailed pastor.
This report by The Canadian Press was first published Feb. 24, 2021.
The Canadian Press
WHAT HAPPENED TO THE GUY IN THE BLUE TRUCK?

Open Letter to Premier Jason Kenney
February 23, 2021
FOR IMMEDIATE RELEASE
Red Deer – Mountain View, AB
On August 1, 2016 you began your "Unite Alberta Truck Tour" in a blue Ram 1500. Your mission: to consolidate conservative support by uniting the Tories with the Wildrose Party. We all know the results of the truck tour and how the tour carried over to the 2019 United Conservative election platform: "Getting Alberta Back to Work".
It is now February 2021, four and half years after you launched the truck tour. Even though Albertans have suffered through the past year with COVID-19, the three pillars of your 2019 election platform are still of the utmost concern to Albertans: Jobs, Economy, Pipelines.
When the UCP government took office in 2019, no one could have foreseen the significant challenges that would be presented to both your government and Albertans just one year later. These challenges however, should be viewed a rallying point rather than a crutch.
Moving forward, Albertans are looking for strong leadership. We want to see drastic reductions in red tape. We want a government that champions our interests within Canada and to external markets. Simply put, we want jobs, a strong economy and pipelines. We are not interested in more panels and consultations. We do not want the ideological policies of those in Ottawa dictating our future or our children's futures.
To secure our financial future, public sector bureaucrats, specifically those on Alberta's "sunshine list", need to share in the economic downturn that the private sector is currently facing. Alternative routes to get oil to market, not subject to the Canada Energy Regulator, need to be explored immediately. Small businesses need a concrete plan for reopening and a guarantee that no further lockdowns will be imposed.
Polls suggest that the conservative base is fragmented again. Albertans know what happened the last time this occurred. Premier, it is time to be the guy in blue truck again. Albertans are counting on you.
Sincerely,
Jared Pilon
Libertarian Party Candidate for Red Deer – Mountain View, AB
https://www.jaredpilon.com/