Laura Avenue Soon To Be Extended In Gasoline Alley
By Sheldon Spackman
Work will begin this spring on extending Laura Avenue in Gasoline Alley. This, after Red Deer County Council awarded the major project to Border Paving Ltd on Tuesday.
The tender process took place late last year, with 17 bids coming in and Border Paving's coming in the lowest at $5,551,056.70 not including GST. County officials say the tender amount came in below the original estimate of $6,688,114.38 (including 10% contingency) provided by the County's consultant and the budget allocation for the project. Based on the competitive nature of this tender, County staff are confident the price is industry standard for this type of work.
That work will affect Laura Avenue & Lantern Street, Laura Avenue & Liberty Avenue, Laura Avenue & Township Road 375 and a Leva Avenue Road Widening and Servicing. There is no indication yet however on when that project will be finished. County officials say Laura Avenue will eventually line up with the new QE2 flyover south of Red Deer and hopefuly improve traffic flow to and within Gasoline Alley.
Also of note at Red Deer County Council on January 17th, a decision to support Stars Air Ambulance. Stars officials gave Council a presentation requesting support of $2 per capita annual committment to help with the cost of their missions and operations. Council gave unanimous support to the request which amounts to roughly $36,700.
Since 2011, Stars has flown an average of 74 missions per year in the Red Deer County area.
Ontario doctor alleged to have killed 4 people around same date in 2021: documents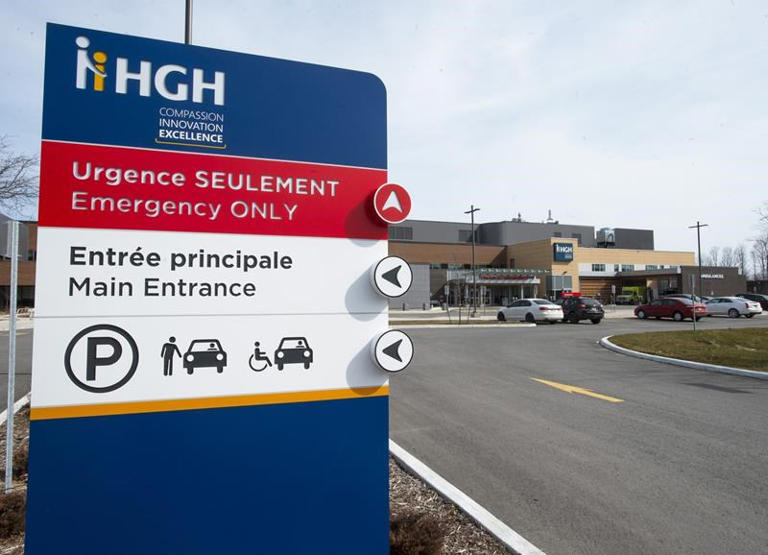 HAWKESBURY, Ont. — Court documents allege an eastern Ontario doctor killed four people around the same date in 2021.
Dr. Brian Nadler was initially charged with first-degree murder last year in the death of 89-year-old Albert Poidinger at the Hawkesbury and District General Hospital.
At the time, police said they were investigating the doctor in connection with several other deaths at the hospital.
Ontario Provincial Police laid three additional charges of first-degree murder against Nadler on Wednesday, in the deaths of 80-year-old Claire Briere, 79-year-old Lorraine Lalande and 93-year-old Judith Lungulescu. But they declined to provide details on the new charges, including when and where the three died.
Court documents allege Poidinger was killed on March 25, 2021, and the three others "on or about" that date.
The documents say Briere, Lalande and Lungulescu also died in Hawkesbury, Ont.
Nadler's lawyers have said their client maintains his innocence.
In a statement issued Wednesday, Brian Greenspan, David Humphrey and Naomi Lutes said Nadler provided "excellent palliative care" to the four patients, who they said died from COVID-19.
The doctor was released on bail in July of last year, and his lawyers said he was released again under the same conditions after his arrest this week.
Those conditions include that Nadler remain in Canada, reside at an approved address and notify police of any address change. He is also forbidden from practising medicine and from communicating with employees, patients and relatives of patients at the Hawkesbury hospital.
The case is set to return to court on Sept. 7.
This report by The Canadian Press was first published Aug. 19, 2022.
The Canadian Press
Wolf missing from Vancouver zoo found safe, returned to pack
ALDERGROVE, B.C. — A wolf missing from a British Columbia zoo has been found safe and returned to its pack.
The Greater Vancouver Zoo says in a statement the discovery of the one-year-old female canine known as Tempest puts an end to a three-day search and rescue operation.
It does not say where the wolf was found or elaborate on her condition, but it says the zoo in Aldergrove, B.C., will re-open Saturday.
Menita Prasad, the zoo's deputy general manager, said Thursday that nine wolves escaped after a perimeter fence and their enclosure were deliberately "compromised."
Workers and conservation officers began searching for the wolves after the escape was discovered Tuesday morning, while the RCMP is investigating the incident as a suspected case of unlawful entry and vandalism.
A three-year-old female wolf called Chia was found dead on a roadside, while all others have now been accounted for.
This report by The Canadian Press was first published Aug. 19, 2022.
The Canadian Press