Lacombe Generals Need Your Help To Get To National Championship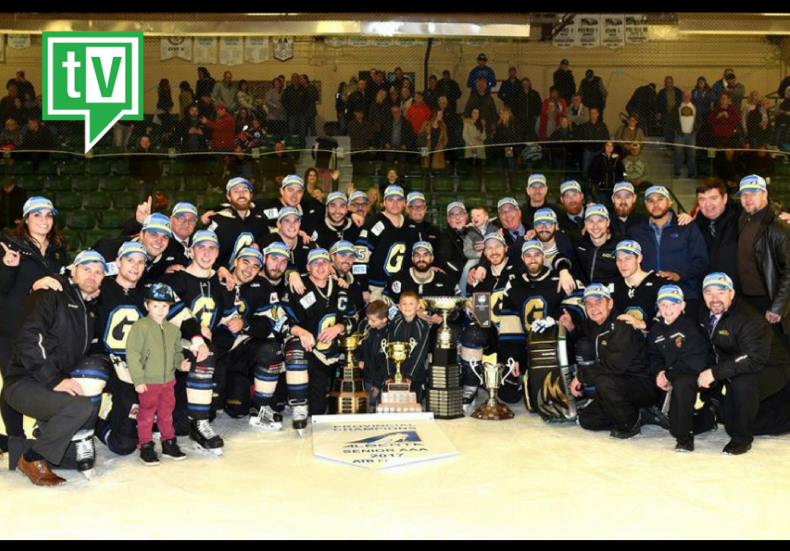 By Sheldon Spackman
The Lacombe Generals have launched a Go Fund Me Campaign to help pay for the cost of travelling to the Allan Cup in New Brunswick next week. As Jeff McInnis explains, the team is a victim of it's own success. A string of provincial and regional championships means a massive travel bill at the end of every season. The 2017 tournament runs from April 10th to 15th and the Generals are one of six teams competing in the annual event. The Generals are Alberta Senior Men's AAA hockey champs and earned the right to represent the Pacific Region in Boutouche, New Brunswick.
Although it's been a successful season on the ice for the Generals after moving from Bentley to Lacombe last year, it's still been a challenging one financially. A trip to the east coast comes at a high cost for the Generals and they're looking to raise $10,000 or more with this campaign.
Team officials site the economic downturn and the loss of some key sponsors as factors that have led to this situation. The cost of flying a team of 28 players plus staff and gear to New Brunswick, as well as paying for meals and hotel rooms is roughly $2,000+ per round trip and does not include players equipment. It leaves the team in the hole by over $20,000.
Officials add "We are simply asking for any type of contribution that you can provide to help us get to Bouctouche, NB and be able to represent our town and Province to the best of our abilities. We appreciate all of our fans and and sponsors that have stuck with us and stand by us. We would not be able to be where we are without your support!"
Click here to show your support for the Generals!
Today is the day! Someone supporting the Child Advocacy Centre is going to win a huge jackpot!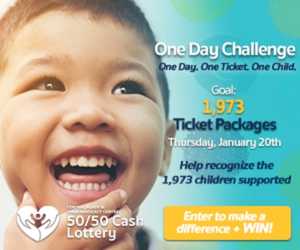 Or Call 587-272-2233
Phone lines will be open from 9:00AM – 7:30PM MTN
#CACACOneDayChallenge UPDATE
We are currently at
603
ticket packages
Goal: 1,973
We're almost half way there! Will you help us reach our goal!? Let's make a big push this afternoon to meet the challenge for these kiddos!
Thank you to those who took the Challenge and have already purchased!
Phone lines have been busy, so feel free to leave a voicemail with your details and we'll get back to you as soon as we can!
Visit our lottery website for more information, an updated list of winning numbers, and the full list of lottery rules! Or call 587-272-2233.
*Please Note: Phone lines are operated by CAC Staff. Open from 9AM – 4PM Monday – Friday. Please leave a voicemail with a detailed message & we will return your call as soon as possible.
Lottery License #578482
Skills that maintain healthy relationships
Learn ways to improve your relationship skills using the acronym DEARMAN and GIVE, from the DBT therapy perspective, presented by a PCN Mental Health Counselor, Lana.
Interpersonal Effectiveness Skills
Learning to get along with others while also asserting your own needs is essential to healthy relationships. It can be difficult to balance your own needs and the needs of others. How can you get what you need without being aggressive or neglecting of the needs of others? There are three sets of skills you will learn to help achieve this goal: objective effectiveness, relationship effectiveness, and self-respect effectiveness.