Lacombe City Council Ratifies Appointment Of New Police Chief
By Sheldon Spackman
After serving as Lacombe's Acting Chief of Police since last August, Lorne Blumhagen is now officially the new Chief of Police for the City of Lacombe. This, after City Council ratified the appointment during it's regular meeting on Monday. The appointment itself came from a recommendation from the Lacombe Police Commission. Prior to becoming Acting Chief of Police, Blumhagen was an Inspector with the LPS.
In a release, Blumhagen says "I am honored to receive the appointment as Chief of Police from the Lacombe Police Commission and the City of Lacombe. I look forward to providing leadership to the dedicated members and staff of the Lacombe Police Service to ensure we are providing quality policing services to the citizens of Lacombe and all community partners. As we move forward, we will be committed to enhancing our level of service through effective and efficient delivery models focused on increased public safety and addressing community needs."
Mayor Steve Christie says "Lorne Blumhagen is an excellent community minded Inspector who will bring great ability and leadership skills to his new role as Chief of Police. On behalf of Council, I congratulate Lorne on his appointment and offer continued support in keeping Lacombe the safest community in Alberta."
Blumhagen has served with the LPS since 2014, first as Inspector, where he oversaw all operational functions of the Service, including Recruiting and Selection, Professional Standards and Provincial Standards compliance. He also provided oversight and coordination of the transition from the old LPS station to the new enhanced facility. In addition to that, Blumhagen coordinated the transition to the new Provincial First Responders Radio Communications System and the return to Lacombe of local police dispatch service. He began his policing career with the RCMP in Camrose in 1985.
Boy killed in Brampton fire called 911 to report that he was trapped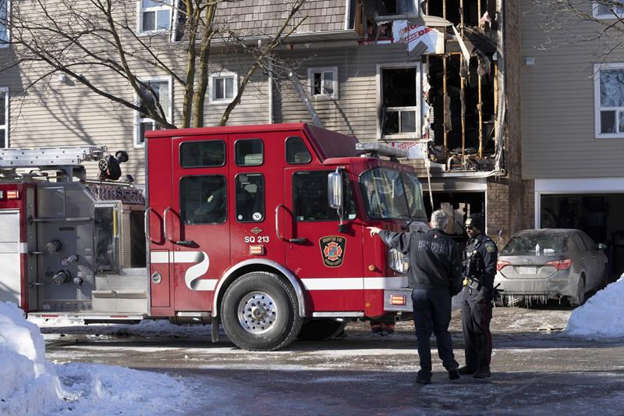 BRAMPTON, Ont. — The mayor of Brampton, Ont., says one of the three boys killed in a house fire Thursday called 911 to report the blaze, but firefighters couldn't get there in time to save the children.
Patrick Brown says the boy told the emergency dispatcher that he was stuck in the house.
Brown says it only took six minutes for fire trucks to reach the burning house, but by then, the home was fully engulfed in flames.
The boys, who have not been publicly named, but who were aged nine, 12, and 15, died after being taken to hospital.
The local fire department and Office of the Fire Marshal are investigating.
Peel Police Const. Akhil Mooken said Thursday that a mother left her home that morning to drop a younger child off at school, and returned to find the house engulfed in flames.
It's one of five fatal fires across Ontario that have together claimed 15 lives so far this month.
The Office of the Fire Marshal, which is tasked with investigating such fires in the province, said the numbers of both fatal fires and deaths have dipped compared to January of last year, but there are significantly more deaths than in January 2020.
This report by The Canadian Press was first published Jan. 21, 2022.
The Canadian Press
Alberta RCMP investigating after child found wandering on highway near St. Paul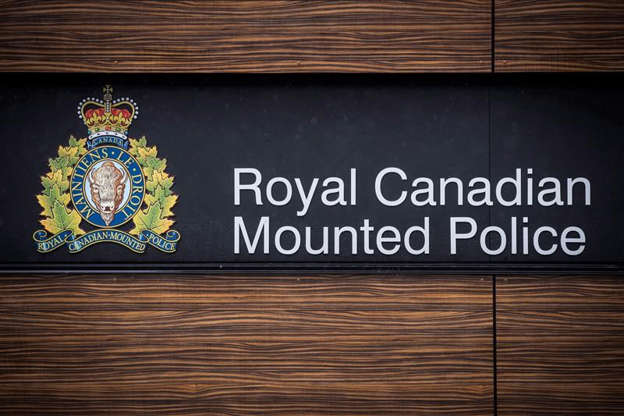 ST. PAUL, ALBERTA — Alberta RCMP say they are investigating after a child was found wandering on a highway near a town northeast of Edmonton earlier this week.
Police in St. Paul say in a news release that they received a report about the child at about 9:30 a.m. Tuesday.
They say a concerned motorist found the child on Highway 881 near Township Road 582 and brought the child to the RCMP detachment.
Police say they have started an investigation and are looking for dashcam footage from the area on Tuesday morning.
Earlier this week, St. Paul Education issued a statement on its website saying it was investigating after kindergarten student remained on a bus after it was returned to the driver's yard following morning drop off.
They say the child left the bus and found their way to a road in a rural area, where a concerned citizen intervened and took the child to the RCMP.
"Drivers are trained to do a mandatory walk through of their bus to ensure it is empty before leaving it," said the statement from board chairwoman Heather Starosielski and Glen Brodziak, superintendent of schools. "Our initial review indicates this was not done."
They said the driver has been removed from his duties pending an investigation.
The statement said schools also typically call home to confirm any student absences.
"Our normal procedure is for schools to start to make in-person phone calls at 8:45 a.m. each day beginning with the youngest children first," it said. "The delay in noting the absence was in part due to the large number of absences that day in the school as a result of several buses not running due to varying road conditions."
The statement said the school division is reviewing its transportation practices as well as its student absence reporting process.
"We will also fully co-operate should there be an RCMP investigation," it added.
They said they are thankful for the safe return of the child and the quick response from the concerned citizen.
Environment Canada shows the temperatures in the area hovered around -24 C on Tuesday.
This report by The Canadian Press was first published Jan. 21, 2022.
The Canadian Press