Lacombe beaming with pride
Lacombe ranked fifth Best Place to Live in Canada
Lacombe, Alberta (July 31, 2018) – Lacombe has been ranked as fifth overall Best Place to Live in Canada, and the best place to live in Alberta in 2018 by MoneySense, Canada's leading personal finance magazine and personal finance website. Red Deer ranked #4 in Alberta using the same criteria.
MoneySense surveyed 415 cities across Canada, looking to identify the best places to live in the country based on 10 categories: Wealth and economy, affordability, population growth, taxes, commute, crime, weather, access to health care, amenities and culture.
"I am proud to be the mayor of the best city in which to live in western Canada," said Mayor Grant Creasey. "While we try not to read too much into statistics, one thing is clear; Lacombe is a well- balanced, safe community with strengths in multiple areas. When you visit our community, you will be immediately struck by the friendliness and positive energy of our citizens. "
"Based on the MoneySense rankings, Lacombe is growing quickly and has a low and rapidly dropping unemployment rate," said Chief Administrative Officer Matthew Goudy. "We have nine per cent more residents than five years ago, thanks in part to a strong local economy, high wages, affordable housing and a vibrant cultural scene."
"Lacombe has always had a strong, diverse economy with federal and provincial government employers, educational institutions, and a mix of industrial and agricultural businesses," said Community Economic Development Manager Guy Lapointe. "With Council's renewed focus on economic development we are advancing strategies to continue attracting business to Lacombe."
"Lacombe continues to be recognized as a safe community as evidenced by crime severity index data, which indicates both property and violent crimes are on the decline from what was already enviably low compared to other communities," said Lacombe Police Chief Lorne Blumhagen. "The City's ongoing commitment to residents' safety and security is demonstrated through providing 24/7 policing to it's citizens as well as through its recent investment in a new police facility and ongoing focus on policing that is rooted in community partnership."
The magazine uses information on Census Metropolitan Areas and Census Agglomeration areas as defined by Statistic Canada, weighing and ranking 415 cities and towns nationwide by various categories.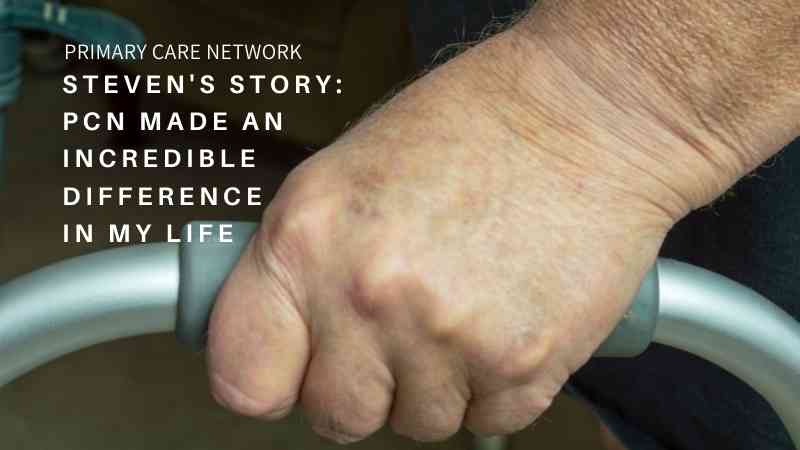 Every day is a new day!
Life was challenging for Steven after a series of 5 heart attacks that have affected his physical and mental health over the last 10 to 12 years. Steven became quite isolated and had little interaction with anyone. He was on a number of medications which changed over time, yet he never felt good. He also tried different doctors and finally ended up with one who referred him to the RDPCN. He has taken both the Happiness program and the Moving on with Persistent Pain program twice, and also taken Health Basics, Anxiety to Calm, Quit Smoking, and used the services of a pharmacist and mental health counselor.
The PCN staff has connected him with other community resources such as the Golden Circle. His medication has been decreased and he has gained perspective on different healthy solutions to his challenges.
Steven says the PCN has made a tremendous difference in his life. He has gained social skills and confidence which started through interacting with the PCN staff. Gradually he has put his foot forward and used the skills he learned to connect with other people and programs. He is a very different person than he was two years ago. It is much easier for him to talk to people. He does lots of walking using his walker. And he has a much healthier perspective: Every day is a new day and he makes the most of it!
Steven's wife and daughter have attended PCN programs on his recommendation and loved them. Steven says every connection with the PCN has been is very positive and very educational!
Click here to learn more about the Red Deer Primary Care Network.
Cick here to read more success stories from the PCN.
Today is the day! Someone supporting the Child Advocacy Centre is going to win a huge jackpot!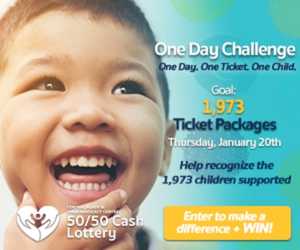 Or Call 587-272-2233
Phone lines will be open from 9:00AM – 7:30PM MTN
#CACACOneDayChallenge UPDATE
We are currently at
603
ticket packages
Goal: 1,973
We're almost half way there! Will you help us reach our goal!? Let's make a big push this afternoon to meet the challenge for these kiddos!
Thank you to those who took the Challenge and have already purchased!
Phone lines have been busy, so feel free to leave a voicemail with your details and we'll get back to you as soon as we can!
Visit our lottery website for more information, an updated list of winning numbers, and the full list of lottery rules! Or call 587-272-2233.
*Please Note: Phone lines are operated by CAC Staff. Open from 9AM – 4PM Monday – Friday. Please leave a voicemail with a detailed message & we will return your call as soon as possible.
Lottery License #578482