Jo(e) Youth Creative. First-of-its-kind social media learning space for kids AND adults.
Written by Joe Whitbread
Despite a pandemic & economic uncertainty, (and even health issues) Jo Phillips and I are pretty proud to have successfully opened a whole new business, alongside what we've already accomplished at Joe Social Media Inc. and even created Summer jobs while we're at it.
Have you heard of Jo(e) Youth Creative yet? You will.
Every adult knows or has some amazing, creative kids, that love to perform, create, draw, dance, produce, direct or play. These kids are using their devices, cameras and social channels to share cool content, to watch creators around the world, to learn and to communicate positively with their friends.
Kids are generating remarkable online channels and content but most adults keep them at arms length, based on fear or lack of knowledge. This is leaving good kids, who see obvious digital opportunities and fun, right in front of them, without permission to explore or achieve. These misconceived notions from parents, of what kids are actually doing online, is creating untrust and misunderstandings, because the internet and almost all media you see, tells us kids are doing terrible things online.
Joe Youth Creative is a first-of-its-kind, safe mentorship and learning space for kids! But it's also for you!
Adults, seniors and kids have got to get on the same page when it comes to digital learning.
We're running Summer camps and clubs in TikTok, YouTube, Instagram and many other unique social media opportunities for kids. (Space is very limited, due to Covid restrictions & we practice ALL health and safety guidelines).
We also have social media training and learning for adults and seniors.
Jo(e) isn't about adding more screen time for your family, it's about mentoring safe use, developing confident kids, fostering creativity, empowering youngsters to openly talk about the digital things they love at home, and even creating entrepreneurship opportunities, on amazing platforms, that have never been exposed or explored before, due to the negativity that surrounds every breath about social media in our world.
Jo and I have done our research, by touring in schools and speaking with 10's of thousands of kids, parents, teachers, educators and experts.
We're trusted, across the province, in our field.
We know there are plenty of good kids, doing great things online and we are desperately trying to support them, in what they're doing, instead of banning and forbidding them from places adults admittedly know little about.
Please like our pages and check out our clubs, camps and courses. I'm wide open to any and all of your questions.
Three Hills RCMP charge man with sexual assault of four victims at Prairie College in Three Hills. Looking for more victims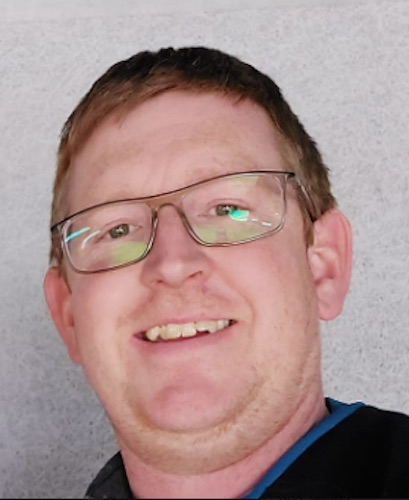 News release from Three Hills RCMP
Three Hills RCMP charge male with historic sexual assaults
On June 10, 2021, Three Hills RCMP initiated an investigation after receiving a report regarding an alleged historic sexual assault. On March 28, 2023, Derek Taplin was apprehended by Winnipeg Police Service on a Canada Wide Warrant and will be escorted back to the Province of Alberta.
Derek Taplin (43) a resident of Winnipeg, has been charged with the following:
Sexual Exploitation of a Young Person x4
Sexual Interference x4
Sexual Assault x4
Invitation to Sexual Touching x4
Through investigation, police have identified 4 alleged victims from multiple incidents at the Prairie College in Three Hills, spanning a two-year period from 2002 to 2004. The investigation is still ongoing and police believe there may be more victims and are urging any other victims or anyone with information to come forward. To aid in this investigation, RCMP are releasing a photo of Taplin.
Sexual assault is a serious crime, and the Three Hills RCMP investigates every complaint thoroughly, with the utmost professionalism and care. A complaint for sexual offences can be made at any time, no matter how far back the incident happened. If you are a survivor of sexual assault or harassment, or if you have information about a crime of sexual nature that may assist an ongoing investigation, please contact the Three Hills RCMP at 403-443-5539. If you would like to remain anonymous, please contact Crime Stoppers at 1-800-222-TIPS (8477), by downloading the secure P3 Mobile App, or by submitting a form online at P3Tips.com.
A court date for Taplin is unknown at this time. The investigation is ongoing.
Chief Clarence Louie and author Matt Tenney featured at Workforce Strategies Summit March 30 in Red Deer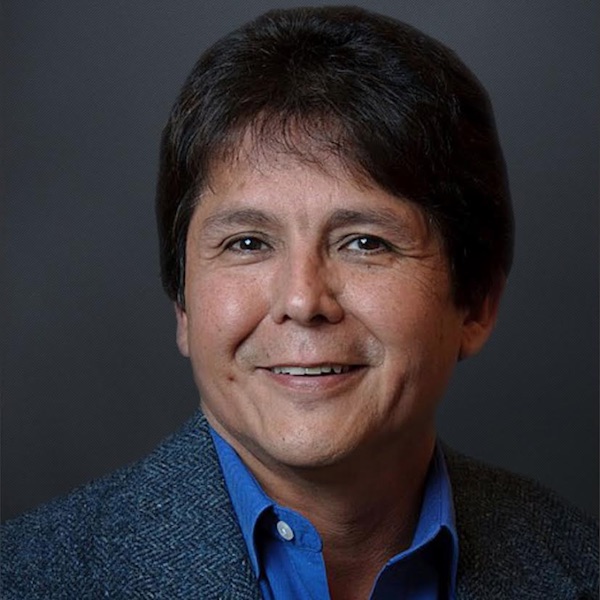 News Release submitted by the Central Alberta Economic Partnership (CAEP)
Prominent Speakers Keynote Workforce Strategies Summit
Two top caliber speakers will keynote the Workforce Strategies one-day summit in Red Deer March 30th. In the morning, social entrepreneur and "Serve to be Great" and "The Mindfulness Edge" author, Matt Tenney will share his leadership development and business success strategies. Tenney is a US-based consultant and trainer with the prestigious Perth Leadership Institute. His clients include Wells Fargo, Marriott, Keller Williams, Salesforce, United Airlines, and many other companies, associations, and universities.
In the afternoon, Canadian Speakers Bureau 5-star Indigenous inclusion, First Nation leadership and economic development expert keynote speaker, Chief Clarence Louie will share his experiences, lessons learned and business-smarts approach. Chief of the Osoyoos Indian Band for over 36 years, Chief Louie is one of six First Nations leaders to emphasize economic development to improve people's standard of living. Under his direction, the Band has become a multi-faceted corporation that owns and manages nine businesses and employs hundreds of people.
Completing the plenary sessions will be two panels of expert speakers on "Embracing the New Workforce" including topics on diversity, GenZ, and immigration, and "Automation and Technology to Fill the People Gap". The panelists include: Steve Miller, Implicit Career Search; Andrea Cassidy, Beyond Insurance; Nicole Arienzale, Fortis Alberta; Tonya Woolford, Xerox; Tom Muir, Poeta Digital; Jason Thompson, Warrior Supplies; and Dr. Joy Agnew, Olds College Centre for Innovation. The panels will be moderated by Stuart Cullum President Red Deer Polytechnic and Donna Purcell lawyer and owner of Donna Purcell QC Law.
Summit attendees can also attend private meetings with international recruitment agencies, lawyers, business consultants, and human resources professionals to discuss strategies specific to their organization's needs. Employers of all types including non-profit organizations and cooperatives are invited to attend to learn more about attracting and retaining staff for their specific sector needs.
Tickets are available through Eventbrite or from the CentralSummit.ca website until March 24. Lunch is included.
Workforce Strategies Summit is hosted by the Central Alberta Economic Partnership (CAEP) to help employers of all sizes gain insight and learn strategies for recruiting, hiring, and retaining employees. It is being held March 30, 2023 at Westerner Park in Red Deer.
Recruitment and retention related businesses including such as BusinessLink, Labour Solutions Canada, BLHR Consulting, C4ner Consulting, Golden Circle Senior Resource Centre, Camrose County, EPSS, Red Deer Polytechnic, Donna Purcell Law, Immigration Care, Digitex / Xerox, CRT Legal will be available for conversations in the business-to-business B2B Lounge.
Workforce Strategies Summit is made possible through the generous sponsorship of Community Futures Central Alberta, Olds College, Red Deer Polytech, Central Alberta Regional Innovation Network, Red Deer Chamber, Burman University, Fortis Alberta, and Canadian Immigration Visa Services. Donna Purcell QC Law, Pinnacle Communications & Media inc, Waste Connections Canada, Digital.ca / Xerox and JEDI.