Jo(e) Youth Creative. First-of-its-kind social media learning space for kids AND adults.
Written by Joe Whitbread
Despite a pandemic & economic uncertainty, (and even health issues) Jo Phillips and I are pretty proud to have successfully opened a whole new business, alongside what we've already accomplished at Joe Social Media Inc. and even created Summer jobs while we're at it.
Have you heard of Jo(e) Youth Creative yet? You will.
Every adult knows or has some amazing, creative kids, that love to perform, create, draw, dance, produce, direct or play. These kids are using their devices, cameras and social channels to share cool content, to watch creators around the world, to learn and to communicate positively with their friends.
Kids are generating remarkable online channels and content but most adults keep them at arms length, based on fear or lack of knowledge. This is leaving good kids, who see obvious digital opportunities and fun, right in front of them, without permission to explore or achieve. These misconceived notions from parents, of what kids are actually doing online, is creating untrust and misunderstandings, because the internet and almost all media you see, tells us kids are doing terrible things online.
Joe Youth Creative is a first-of-its-kind, safe mentorship and learning space for kids! But it's also for you!
Adults, seniors and kids have got to get on the same page when it comes to digital learning.
We're running Summer camps and clubs in TikTok, YouTube, Instagram and many other unique social media opportunities for kids. (Space is very limited, due to Covid restrictions & we practice ALL health and safety guidelines).
We also have social media training and learning for adults and seniors.
Jo(e) isn't about adding more screen time for your family, it's about mentoring safe use, developing confident kids, fostering creativity, empowering youngsters to openly talk about the digital things they love at home, and even creating entrepreneurship opportunities, on amazing platforms, that have never been exposed or explored before, due to the negativity that surrounds every breath about social media in our world.
Jo and I have done our research, by touring in schools and speaking with 10's of thousands of kids, parents, teachers, educators and experts.
We're trusted, across the province, in our field.
We know there are plenty of good kids, doing great things online and we are desperately trying to support them, in what they're doing, instead of banning and forbidding them from places adults admittedly know little about.
Please like our pages and check out our clubs, camps and courses. I'm wide open to any and all of your questions.
Suspect in Innisfail armed robbery spree turns himself in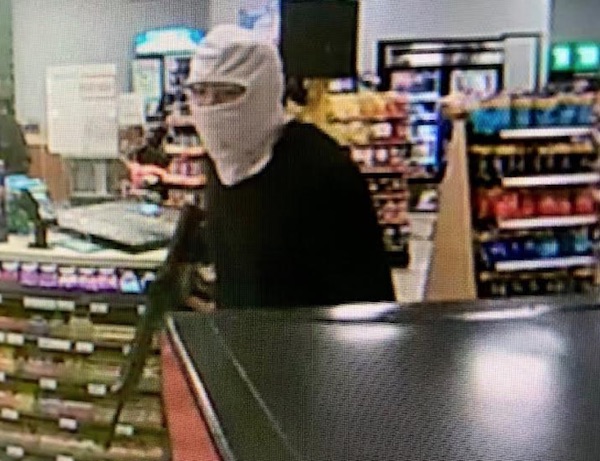 News Release from Innisfail RCMP
Innisfail RCMP respond to armed robberies – UPDATE 3 – suspect arrested
This past weekend, RCMP were kept busy responding to multiple complaints of armed robberies.  On Thursday, Aug. 26, 2021, at approximately 11:30 p.m., RCMP received a report of an armed robbery at a business on 50 Street. A suspect entered the business, disguised with a balaclava and carrying a weapon. The suspect demanded cash from a customer and from the store employee. The suspect took an undisclosed amount of Canadian currency and fled on foot. Despite a thorough, coordinated search of the area, the suspect was not located.
On Saturday, Aug. 28, 2021, at 1:40 a.m., RCMP were dispatched to another report of a robbery from the same business. A suspect entered the business, disguised with a black face mask and carrying a weapon. The suspect demanded items from the same cashier. The suspect took an undisclosed amount of Canadian currency and cigarettes. The suspect forced the cashier in to the back office, and the suspect attempted to destroy the video surveillance system. The suspect then fled on foot.
On Saturday, Aug. 28, 2021, at 9:20 p.m., RCMP were dispatched to a third robbery complaint at an address on 46A Street. A suspect armed with a weapon attempted to steal a vehicle from a victim but was unsuccessful. At 9:24 p.m., RCMP were dispatched to a business on 42 Avenue for a similar complaint. The victim reported that a suspect who was carrying a weapon tried to steal the victim's truck. When the suspect was unsuccessful, he fled the area on foot.
Police officers from Innisfail, Red Deer City, and Blackfalds RCMP detachments, as well as the RCMP Police Dog Services and the RCMP Emergency Response Team conducted an intensive search for the suspect.
On Sunday, Aug. 29, 2021 at 10:00 a.m., the suspect turned himself in to Innisfail RCMP and was arrested without incident.
Cyrus Jason Boysis (26) of Innisfail, Alta. has been charged several offences including:
Robbery with a firearm (x5)
Forcible confinement
Disguise with intent to commit an offence (x3)
Pointing a firearm (x3)
Possession of a weapon for a dangerous purpose (x5)
Mischief under $5000
After a judicial interim release hearing, Boysis was released to appear in Red Deer Provincial Court on September 27, 2021 at 9:30 a.m.
Innsifail RCMP believe this suspect was responsible for all four incidents. There is no further concern for public safety at this time. Innisfail RCMP's General Investigation Section is continuing with the investigation.
Shooting Update: Deceased had broken into home where shooting took place
News Release from Blackfalds RCMP
Blackfalds RCMP investigate shooting – **UPDATE**
The RCMP Major Crime's Unit is continuing with the investigation including examination of the scene with the RCMP Forensic Identification Services and interviewing witnesses. The initial investigation has indicated that the deceased broke into the residence and an altercation occurred with the homeowner. The homeowner was treated for injuries he sustained and has been released from the hospital.
The investigation is in the early stages. No charges have been laid at this time.  Further updates will be provided when further details can be shared.
Background:
August 2, 2021
Blackfalds RCMP investigate shooting
On August 2, 2021, at 3:11 p.m., Blackfalds RCMP received a complaint of a residential break and enter in progress off of C & E Trail in Red Deer County. Upon arrival, police discovered that the homeowner had sustained injuries and another male in the residence had sustained a gunshot wound. EMS attended and pronounced the male with the gunshot wound as deceased. The homeowner was transported to the hospital where he is being treated for non-life threatening injuries.
RCMP Major Crimes Unit has been called in and has taken over the investigation.
There is no ongoing danger to the public.