Involved in a Work-Related Car Accident? Here's What You Need to Do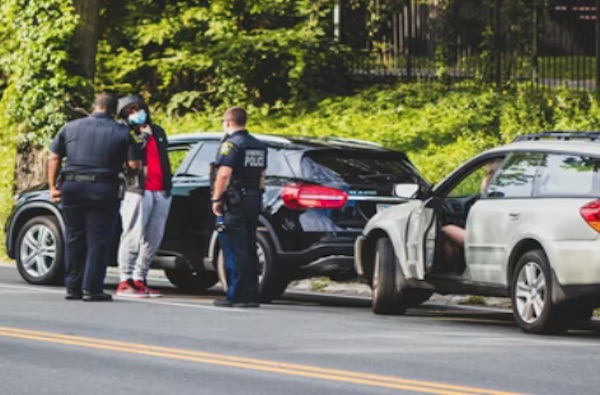 We all know that it's important to be fully prepared when we're about to embark on a car trip. In order to do so, we need to make sure we have our driver's license and insurance information in hand. However, what many of us don't realize is that having valid documentation is also important in the event you become involved in a work-related car accident.
By taking a few simple steps, you can protect yourself and your financial security when dealing with insurance claims and legalities. Here is what you need to do when involved in a work-related car accident.
Do not leave the scene of an accident
When a car accident happens at work, call 911 immediately. This helps to get quick help, but you should also inform your lawyer, especially if they are a legal expert in workplace injury lawsuits because if anyone is injured, you may need them. Also, call an ambulance as soon as possible. If you're unable to reach anyone, such as at night or on the weekend, consider calling your local police department for assistance. Inform your immediate supervisor. If you're driving a company vehicle, it's important that employer contact is made as soon as possible to avoid any unpleasant feelings as well as their safety and security. Stop and wait for the police to arrive, even if you feel that no one was injured.
Make an accurate record
Take as much information as possible from those involved in the accident, including driver's license numbers and names, car tag numbers, license plate number(s) of other vehicles including the name of the insurance company that will be handling the claim. In the event of a work-related car accident, it is likely that you will be dealing with your employer's insurance company. Make sure you get the name and contact information of the other party or parties involved, as well as their insurance information if they have it available. If anyone was injured, write down what injuries were noted and how they occurred. If there was damage to any property, make a note of that as well.
Seek medical attention
This is the most important thing to do if you've been involved in a work-related car accident. If injuries are sustained, seek medical attention immediately. When filing for workers' compensation, the insurance company will want proof of injury. Be sure to keep all medical receipts. If you don't have immediate access to a doctor, then go to the nearest emergency room or urgent care center as soon as possible after the accident. A quick visit to the doctor can help avoid more serious problems down the road.
If you or someone you know has been involved in a work-related car accident, you should contact an attorney to help ensure appropriate insurance claims are filed and the proper paperwork is available for court proceedings. By having solid documentation of your time off work as well as your medical expenses, your chances of getting the financial compensation that you deserve will be greatly increased and by filing for workers' compensation, you are protected from being sued or prosecuted for your injuries.
If there are no injuries but damage to property was sustained, make a list of the damages and contact your insurance company as soon as possible. If you do not have car insurance, it's crucial that this information be turned over to your employer's insurance company, especially if you were in a company's vehicle.
6 Things You Should Know When Playing Online Slots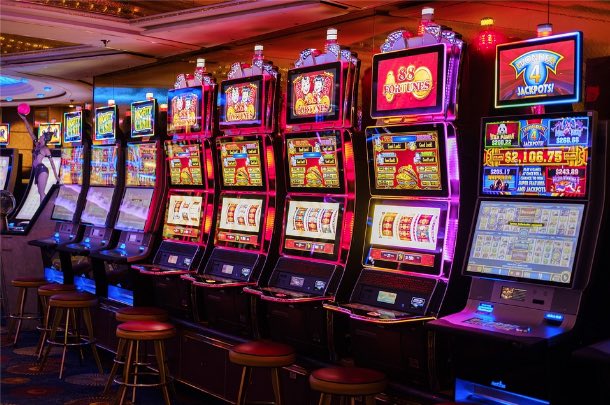 For many people, it doesn't matter if you're an expert at poker, blackjack, or craps; you cannot compare the thrill of slot machines. It's the magic of casinos, both online and land-based! Many will advise you to try the slot machines if it's your first time at a casino. However, did you know that there are several things you need to know first before playing?
There are six things to keep in mind, and this page covers what you need to know! It includes how slot machines work, why practicing, budgeting, and carefulness is necessary, why smaller jackpots are better and why you should spread out your bets. Continue reading to learn more!
How Slot Machines Work
When playing, you should know how to play online slots first. You can't possibly win something without knowing how to play. The first thing you would have to do is register in an online casino, and once you've registered, go to their website and open their slot machine.
Take a gander at the game's paytable, which will show you the rate of each symbol and let you know what to look out for. You should also know your top bets and the number of paylines you'd like to play. You may click the 'max bets button' if you'd like to select all the paylines.
To play, you must click the 'spin' button to get the reels moving. If you win, the game will show your offer winnings and offer you the option to gamble again. This option allows you to get bigger prizes through bonus games. Although, be careful because it may also cause you to lose your initial winnings.
You can stop spinning the reels once you're satisfied with your earnings and playing this casino game.
Why You Should Get Your Slot Carefully
Be careful about what slot you choose. You should know that no two slot machines are the same. Different machines come with different soundtracks, themes, additional symbols and features, and many more. There are also different Return to Player rates.
It's better to play in a slot machine with a higher RTP rate, so check the RTP percentage before registering in an online casino and playing.
Practice Is a Must!
Before you even begin playing for real money, you have to practice with free games first. Thankfully, you can try out the slot machines for free! Reputable casino sites commonly offer it. Playing for free offers tremendous fun and allows you to strategize and familiarize yourself with the machines.
You may also learn a machine's secret quirks! It doesn't matter if you're a beginner or an expert in these machines; you can continually hone your skills through free games, so take advantage of them!
Always Stick To Your Budget
One of the essential pieces of advice you can apply is to always stick to your budget. It would help if you always stood by this tip before you even begin pushing that spin button. You can do this by setting a budget beforehand. Set a maximum sum, and you're prepared to spend on the slot machines.
Once you've reached that sum, take that as a caution to stop playing immediately. Playing using money beyond your budget can be detrimental and might make you addicted to slot machines. Always remember that you shouldn't bet money that you can't afford to lose.
Remember that all casino games, including slot machines, are games of chance. Therefore, no matter how hard you try, there's no certainty that you will win your game.
Smaller Jackpots May Be Better
Slot games that have smaller jackpots tend to pay out more frequently. If you aren't concerned about winning big bucks but are after a win, opt for games with smaller jackpots. Huge jackpots may be enticing, but the chances to claim your winnings with those jackpots aren't very favorable. It's best to stick to smaller jackpots instead.
Spread Out Your Bets Over Time
Spreading out your bets may not be the most exciting way to play slot machines. However, it's the best way to avoid losing a crazy amount of money all in one sitting. With every spin, you are risking your money. Slot machines are a gamble, so it's a must to think twice before playing, especially when betting on the most expensive machines or playing at a crazy speed.
Consider playing for 10 minutes at a time, then taking a break for 20 minutes. It's the best way to cool off and lessen the risk of losing your money. It's a win-win situation!
Final Thoughts
Are you thinking of playing the slots online? If so, use the information above to help guide you on your online casino journey. When playing, you'll see that there are several differences compared to playing at land-based casinos. So, it's essential to be informed by reading articles like this.
If you're hoping for a huge win when playing online slot machines, then you should opt for progressive jackpot slots on your next try – it's your best option! Lucky winners close their tab with life-changing sums of money, and you, too, can win big!
Five Clever Ways to Save Money Using Your Credit Card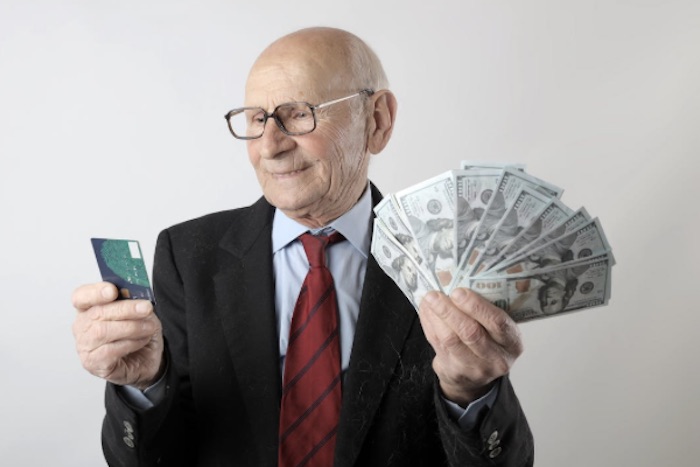 Using a credit card can be great for spreading the cost of big purchases, gaining purchase protection, and having a convenient way of paying for things. But you may not realize that you can also use your card to save money, as long as you use it wisely.
Here are just five clever ways in which you can save money using your credit card.
1.
You Could Transfer Balances to Reduce Your Interest
If you have a credit card with a high interest rate, you could transfer the balance to a credit card that has a lower interest rate to help you make substantial savings.
Indeed, you could save hundreds of dollars. If you take advantage of a balance transfer with 0% APR, you'll gain time to pay off your balance without having to accumulate interest.
For instance, if you move a balance of $3,000 at 17% to a card that has 0% APR for twelve months, you could save nearly $400.
You just need to ensure that you're able to pay enough on a monthly basis in order to bring your balance back down to zero within the introductory period.
2.
Make Savings on Purchases with the Discount Mall
Many of the leading credit card companies partner with retailers to provide credit card holders with regular discounts on purchases. That's known as a discount mall.
While you'll need to be organized and plan ahead, you can potentially save money on all kinds of purchases, from wellness spas to cinema tickets, by using a credit card company's discount mall.
You should be able to find out which companies partner with your credit card company by looking on your card issuer's website.
3.
Look for Sign-up Bonuses
While you shouldn't get a new credit card just for the sake of it, which could potentially actually damage your credit, if you're already planning on opening a new credit card account, spend time comparing different card companies to find one that offers a great sign-up bonus.
You could get cash for signing up for a new credit card or you could earn points to spend on things like airline tickets. Though, there are other ways of finding cheap flights.
To save money via accessing a sign-up bonus, you'll typically need to spend a certain amount on your card within the first few months. So, weigh up how much you could potentially save to see if this is a viable option.
If you have to spend more than you can save, you might be better off using another method to save money using your credit card
4.
Take Full Advantage of Cashback Rewards
One excellent way of saving money with your credit card is to use a card that enables you to accumulate cash rewards.
If you're able to use your credit card to pay for the majority of your expenses, you could max out your cash earnings. For instance, with the use of a credit card from SoFi, you can earn up to 3% cashback.
Simply get approved for a SoFi credit card and you can get 3% cashback rewards for a whole year. Furthermore, you get an additional $300 bonus and the chance to win a welcome bonus of up to $10,000 in reward points.
5.
Look for a Credit Card That Waives International Transaction Fees
If you travel internationally on a regular basis, you're sure to have noticed how much transaction fees can be for using your credit card abroad. With fees on transactions typically costing 3%, those fees can soon add up.
The good news is some credit card companies waive foreign transaction fees. By finding a company that waives those fees, you can make significant savings when you travel overseas.