In a "Staggering Precedent" Trudeau government dodging parliament with massive "inflation tax" on Canadians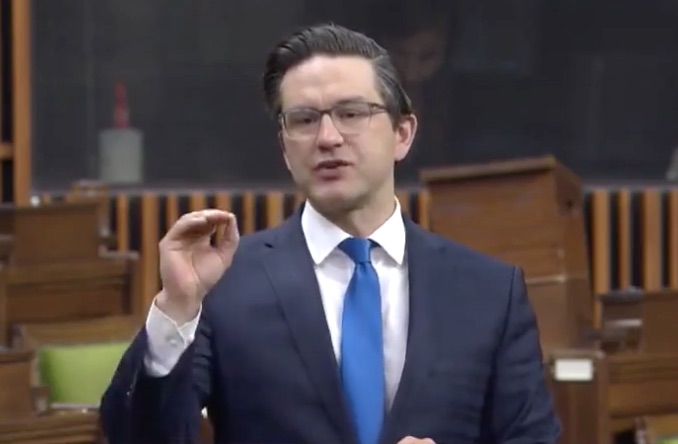 Federal Conservative Pierre Poilievre has released video from a recent Question of Privilege in the House of Commons where he explains how the Federal Liberal government has been dodging parliament to significantly raise taxes.
Instead of going further into debt or raising taxes to pay for a massive increase in government spending, the Trudeau government worked out a deal with the Central Bank.  Every week the Central Bank prints billions of dollars that go directly to government coffers.  Without a single vote and without consulting Parliament, the federal government is effectively raking in the largest tax increase in Canadian history.
By printing money at this unprecedented rate, the federal government is responsible for driving up Canada's inflation rate resulting in price hikes for virtually all goods and services.  Poilievre calls it an "inflation tax".
In this short video, Poilievre describes how the inflation tax hurts low and middle income Canadians, while increasing the value of assets owned by the richest Canadians.
Urging political action, Cafe Owner Chris Scott instructs tens of thousands of followers to bring down Premier Kenney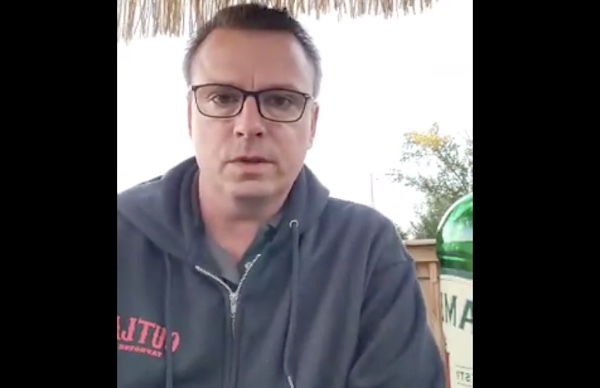 Shortly after Premier Kenney announced the latest covid 19 restrictions, a frustrated Chris Scott took to social media to vent and to urge Albertans to get politically active.  Chris Scott, owner of The Whistle Stop Cafe in Mirror may be a small town cafe owner, but he commands a huge audience of over 45,000 followers on Facebook.   Many of them are politically active.  Many others soon will be.  That's if they take on the challenge from Scott who urged all Albertans to get involved with Alberta's Conservative party and influence the local Constituency Associations to start a movement to close this chapter of Premier Kenney's political life, the way the Premier will undoubtedly be closing another round of businesses who won't survive this next round of mandates.
To see what else Chris Scott is up to, click here to see the Whistle Stop Cafe Facebook Page.
Canada's Forestry Sector is World-Class. Here's Proof.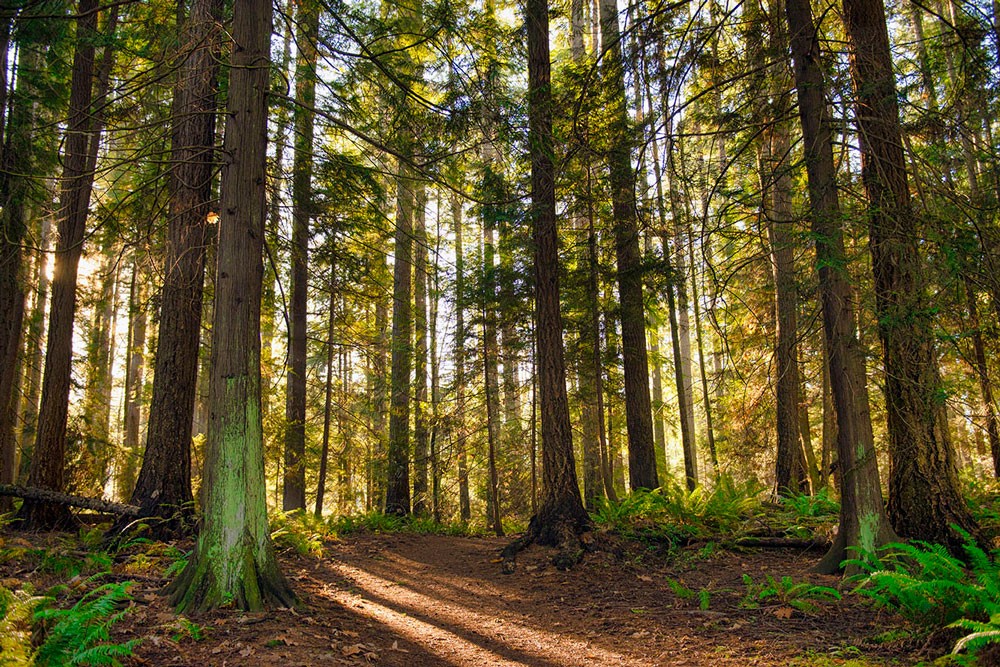 Most Canadians already understand that Canada's forest industry is world-class. Compared to most other nations with the largest forest industries, we go above and beyond the standard call to reduce the environmental impacts associated with harvesting trees.
Home to about a third of the boreal forest found globally, Canada currently has several sustainable initiatives in place to make sure our forested lands regenerate accordingly. Through continued research and development, these initiatives are ever-evolving to further advance Canada's global leadership in sustainable forest management practices.
Here are several facts showing just how Canada's forest sector is world-class, which should be excellent examples for other nations looking to up their game on sustainable forestry practices in the pursuit of a healthier global environment.
12 Facts on Sustainable Forestry Practices in Canada
#1 – Canada has one of the lowest deforestation rates in the world, with just 0.01% of total deforestation in 2018 – much lower than that seen in the Amazon.
#2 – Canada's boreal wetland habitats are well protected. In Ontario and Quebec, for example, at least 50% of the wetland-rich northern boreal regions are protected by the provincial government.
#3 – Canada's forestry sector is investing heavily into reforestation efforts, planting roughly 600 million new trees annually.
#4 – Canada's forestry sector has reduced its greenhouse gas (GHG) emissions substantially; From 2007 to 2017, the industry dropped energy use by 24% and total fossil GHG emissions by 40%.
#5 – Canadian law requires any disturbed forests by industry must be 100% reclaimed.
#6 – Canada's forestry sector has committed to help remove 30 megatonnes of CO2 per year by 2030, a substantial amount that will contribute to improving our country's emissions profile considerably.
#7 – More than 440 million seedlings were planted across Canada in 2018.
#8 – As of 2016, around 200 million of Canada's 348 million hectares of forests had a long-term forest management plan.
#9 – Today, roughly half of Canada's forests are certified to third-party standards of sustainable forest management.
#10 – Canada's boreal forest is largely undisturbed, with 80% of it being relatively untouched and free of industrial disturbance.
#11 – Since 1990, less than 0.5% of Canada's forested lands have been converted to a non-forest land use.
#12 – Canada will be the first nation in the world to launch a satellite that will specifically monitor wildfires – nothing else.
Sources: Natural Resources Canada, Forest Products Association of Canada
Canada is a Leader in Sustainable Forestry – We Should Be Proud!
The evidence is in, and it's clear that Canada is a global leader in sustainable forestry practices. Learn more about why this matters by joining our conversations on Facebook, Twitter, and Instagram today – hope to see you there!