How to manage multiple properties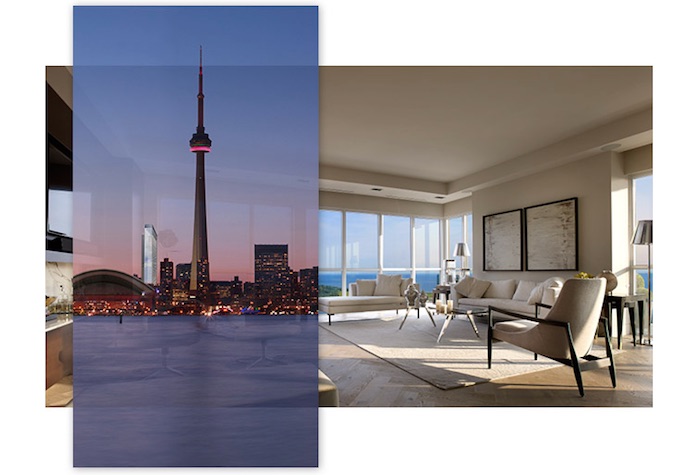 Real estate has fast become one of the most lucrative investments that you can make in your life. People will always need a home and thus buying property to rent out has become a true career for many entrepreneurs. However, whilst it may sound easy, it can be quick to spiral out of control. It is not the most high-risk investment but due to the amount of money involved, it is worth researching the best way to build and manage your portfolio. Here is a list of tips and advice to help you manage your investments.
Having assistance
There is no shame in having somebody else look after your properties. If property investment is not your full-time job, then it is worth having someone on top of things who can look after your properties and tenants. This will not only make sure that your properties stay in tip-top shape but also that you have a steady flow of income that can be used to buy more property. When looking for a property management team, you need to go with someone you trust. Make sure to check out all of the big companies and independent ones, like delrentals, to ensure you get the best service.
Be Market Smart
When you are juggling multiple properties, it can be useful to have an overarching theme. You need to make sure that when people view your properties, they see similarities that can be your brand mark. To do this, you should spend time investing in your marketing strategy so that you can reach as many people as possible. Think about who you are targeting and what they are looking for. Your strategy and brand need to match the audience that it is hoping to snap up.
Maintain your properties
You need to make sure that when people view your properties that they are in tip-top condition. People develop an opinion on a property within the first 5 minutes of viewing your home. Thus, keeping on top of the maintenance of your properties is essential. When you let problems fester, they will only get worse. You need to make sure that you act quickly and effectively. This will also help you retain tenants that are living in your properties as they will see you acting proactively.
Stay friendly with your tenants
Developing a strong relationship with your tenants can make managing multiple properties so much easier. Knowing they will look after your home and that they are happy there can help you sleep easier at night. If your tenants like you then they will likely cause you fewer problems. It is more likely that they will pay their rent on time and deal with minor problems on their own. Stay cordial with your tenants so that you don't have to worry too much about your properties.
Looking after multiple properties
It can be tough to look after multiple properties, especially if you are new to the game. You need to stay organized and try and develop good relationships with your tenants. It will make your life so much easier.
Everything You Need to Know About Legal Sports Betting in Ontario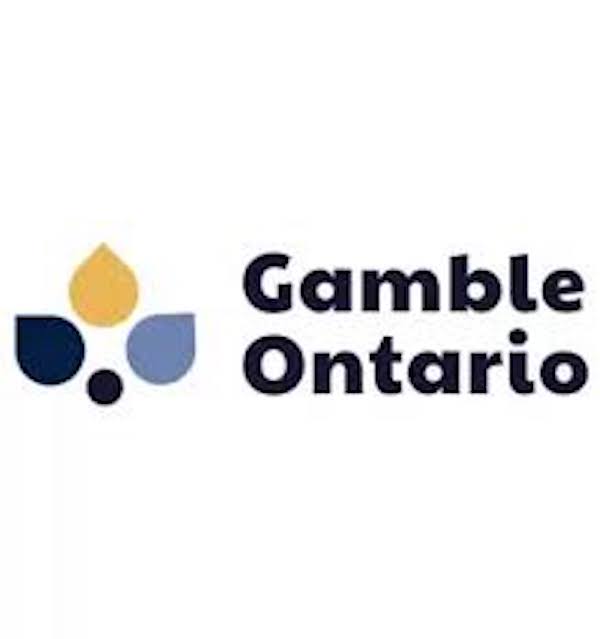 As one of the top world economies, Canada has several industries that help prop up its economy. Digital gambling is the latest sector that has netted the country millions of dollars' worth of tax. But how exactly does it work?
With different provinces and districts having varying rules, it can be a confusing business. Today, we will give you a rundown of how digital casinos rose to prominence in Canada and what the current legislation encompasses. We will home in on Ontario and how the province is looking to put into place a solid framework that will satisfy gamblers and the operators that provide digital gambling platforms throughout the province.
The Path to Legal Sports Betting in Canada
Gambling in Canada is only legal when overseen by one of the ten provincial governing bodies. As the most populated province, it should be no surprise that Ontario has the highest number of gambling establishments. However, if you prefer to do your gambling online from the comfort of your home, you can find a list of legal sports betting sites in Ontario that can cater to your needs.
We will take a closer look at Ontario a little bit later in this article. Canada takes a looser approach to legislation than certain places in the neighbouring nation of the United States. While it bears some similarities, in that each area has its laws as Nevada does overall, Canadian legislation is more liberal when it comes to citizens placing wagers.
Suppose you're looking for laws specific to your province. In that case, it might be a good idea to look at some legislation from government websites to ensure that you are operating within the confines of the legislation.
Throughout the early to mid-19th Century, gambling was controlled and facilitated by illicit organized crime groups. This has been the case throughout many countries and was also the case south of the border. As the 19th Century progressed, the Government revised the laws and legislation, and the power was placed into the hands of the provinces.
Date of Implementation
The two critical years for gambling in Canada were 1970 and 1985. In 1970, legislation was passed to allow specific types of gaming, and this took some of the power away from organized crime groups. In 1985, this power was devolved, allowing provinces to make much more robust decisions and set their legislative framework.
Crucially, this provided a framework for sportsbooks to operate in the country. In 2021, legislation was passed in several provinces, allowing sports betting on individual games online, which was a massive step for several of these territories.
There remains a bit of a grey area with digital gambling, given that it is such a new industry. However, the consensus is that as long as the provider is registered in the province it operates in and adheres to the laws set by the legislative bodies, it can operate within that vicinity.
The passing of specific legislation regarding online sports betting may indicate that more legislation may be on its way to provide clarity for companies that want to set up sports betting shops online that operate within Canada. In April 2022, Ontario passed legislation allowing legal sports betting online, opening up a market to over 10 million potential customers.
Ontario Sports Betting History
As discussed, you can visit various legal sports betting sites in Ontario province. It is the largest province, including Toronto the capital and other sizeable city areas, such as Ottawa. It is also eyeing up inventive ways to entice corporations to set up in the area.
However, similar to many other provinces, the legality of sports betting and its legislation has been ambiguous and confusing for both gamblers and gaming providers.
That was until last year, as we discussed at the end of our previous section. Until 2021, the legality of sports betting fell into a no man's land. Some companies were fined for operating without a license in specific provinces, but the most sensible thing, robust legislation, seemed like the last thing to occur.
The Internet ripped up the old rulebook and had governing bodies scrambling to devise a new one. There isn't a single industry out there that hasn't had to adapt to the seismic changes that the disruptive innovation of the Internet caused. Plenty of industries went out of business due to the rise of the Internet. However, some only exist, and can only exist, because of the Internet.
In the middle, some corporations took on the technology and used it to create a whole new business subdivision. This is the category that the gambling industry falls into. Criticizing legislative bodies for not clarifying these sectors sooner is easy.
However, it is a complex process and involves governmental figures, lawmakers, and lawyers who must write these watertight pieces of legislation to ensure they are not ambiguous. This isn't an easy or fast process, but Canada is finally starting to catch up with online gambling regulation, and Ontario is one of the leading provinces in that regard.
AGCO and Ontario Sports Betting
The Alcohol and Gaming Commission Ontario (AGCO) ensures that gambling legislation is robust, understandable, and well-regulated. Providing legislative clarity to alcohol and gambling companies can be a tricky business. Many believe it infringes on the rights of people, who should have free choice to do what they want with their money.
That is undoubtedly true, and it's not up for debate. It's relatively obvious that this is what the Canadian lawmakers believe, too. However, ultimately, the legislation isn't in place to stop people from doing anything; it's to protect gamblers and ensure they get a fair shake when they play a casino game online.
The AGCO proactively ensures that large gambling companies online stick to the legislation they have set out for them. They do this by issuing audits and site visits and ensuring compliance is met with the utmost respect. For these companies to operate in Canada, it is a privilege, not a right, and even though they bring in a lot of money via tax, they must adhere to the laws of the land.
The legislation introduced in 2022, which we discussed earlier, was devised by AGCO and they released the information as a press release in April 2022.
It's challenging to oversell just how vital AGCO is to developing a culture of fair sports betting in Ontario. If they can get this legislation right and get it to work, while providing an appropriate playing field for providers and players, it could be a very lucrative stream of income for the province.
Ontario Sports Betting Best Legal Sportsbooks March 2023
Knowing which digital casino to use can be a conundrum, especially with so many websites out there. However, as we touched on at the beginning of our article today, some legal sports betting companies in Ontario have a better reputation and provide a better service than some of the other websites we have sampled. This isn't an exhaustive list, but the ones we have narrowed it down to include
● Royal Panda Sports
● BetVictor Sports
● BetRivers Sports
● BetMGM Sports
● Leo Vegas Sports
All these companies are licensed and registered to operate digitally in Ontario. There are plenty of others to choose from, but we have already done a lot of the research and leg work, so you don't have to; you can just sign up and take advantage of the multitude of promotional offers they have available.
You should only ever gamble as a form of entertainment or as a way to unwind. However, if you start spending more time gambling than you originally planned or you begin to spend more money than you wanted to, these are ominous signs. Speaking to a family member or friend about your issue could stop it from spiralling into something harder to control.
Conclusion
As you can see, this legislation is continuing to evolve. Not only has the Internet changed the way sports betting in Ontario operates, but it has provided a vehicle to ensure that any developments in the industry take place at a rapid pace.
Due to the Internet, there is a non-stop stream of information and communication. Therefore, any movement to legislate needs to move fast enough to keep up with the speed at which these digital casino providers seek to provide services.
Providing robust and lucid legislation is paramount because the industry is ultra-competitive and has billions of dollars at stake. It is also moving at breakneck speed due to the level of advancements and technological accessibility that fuels the growth.
However, any legislation invariably takes time to implement to ensure no ambiguity is involved. Overall, the sports betting industry now has a solid parameter within which it can operate and provide sportsbook services.
The most crucial factor to take away from today is that last year's law passed by AGCO is by far the most comprehensive and transparent. It has opened the door for sports betting companies to enter the province digitally and legally to provide their services.
5 Industries in Canada Experiencing Growth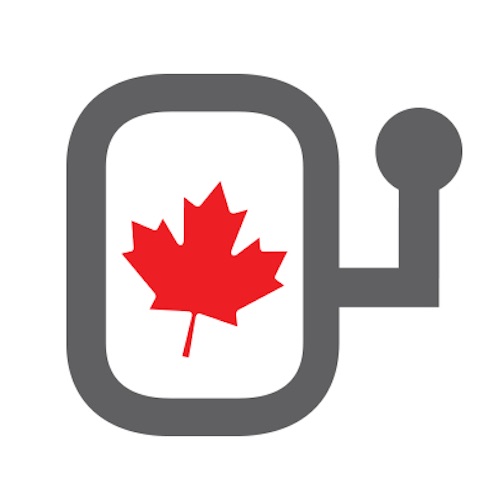 Economic growth benefits every country as it can produce resources, healthcare, food, security, and education for the public. In that case, developing countries like Canada focus on improving and increasing their economic status for more advanced technology, internet connection, pure resources, capital, and human labor.
Canada, one of the most progressing and developing economic statuses among all other countries, benefits from its vast growing industries. Casino gaming is one of the biggest industries that aid the country's economic growth by producing large amounts of money, profit, and capital.
In addition, the casino industry also helps in the tourist economy as it can provide more job employment opportunities.
Growing Industries in Canada
1. Agricultural Industry
Developing countries, like Canada, pay more attention to their agricultural industry sector. It makes them one of the essential suppliers of agricultural products for many countries, like The United States of America and Asia. In addition, the government Canada offers more agricultural-related jobs for many people and supports their land, crops, and goods.
Due to their high-quality and fine agricultural products, Canada became the leading importer of wheat and grain goods to their neighboring countries, such as China, Mexico, Japan, and the USA. Because of the high demand and increasing number of capital, human labor, and importation of products, Canada's economic status became more competitive and strong.
2. Online Gambling Industry
The gambling industry aided in the tourism economic sector of Canada. Online gambling sites have become the country's number one major economic contributor due to the evolution of technology. Canada is known for their numerous live dealer casino sites; many are interested in playing and investing their money in this industry due to the large profit.
Canada's online gambling and betting sites provide entertainment, profits, and many other benefits.
3. Service Industry
The employment rate affects the country's economic status, stating that the increased employment, opportunities, and human effort indicate a developing nation's economy. On the other hand, the service sector of the Canadian state is one of the largest contributors to their growing economy, employing many people about 75%.
The service industry is aligned in transportation, hotel services, restaurants, forestry, customer service, etc. Also, Canada's business and education service sector increased due to large amounts of human labor, population, clients, and trades, which helped their economy grow.
4. Mining Industry
Canada is the leading producer of diamond, uranium, copper, nickel, and gold making its wealth come from mining. And due to in-demand mining products, the country offers many jobs that employ people up to 300,000.
5. Health and Medicine Industry
The fast-growing health industry of Canada improved its economy by adding medicine specialists, such as mental doctors, dentists, optometrists, and chiropractors. By doing this, human labor increases, and the economy grows.
Build More! Improve More!
In any nation, the government's responsibility is to enhance each industrial sector. In addition, Canada, being one of the most prosperous countries in the world, assists other nations by encouraging them to improve their economic status. As they say, a good economy is a sign of a healthy community.