How To Get The Best Car Deal, The Insiders Guide
How To Get The Best Car Deal, The Insiders Guide.
According to a recent article I read, most people would rather spend 1 hour with a dentist, compared to spending an hour with a car salesman, although it is disappointing to hear, it is certainly understandable, given all the stereo-types, misunderstandings and negative media coverage.
My purpose of this article is to help educate and explain how you can save time and money on your next vehicle purchase!
"What's your best price"?? This is a line society has been taught to use at a car dealership, it ensures without finding out any information about the car you will get the best deal right?
Is it possible to get a "great deal" on the wrong vehicle? I say NO.
I'm sure this will not surprise anybody who has purchased a vehicle, dealerships have a sale process, the same as any other retail store. The process however is designed to be able to help you find the right vehicle, saving you the most time, and ensuring a fair deal for all parties, a good salesman does not sell you a car, he or she helps you buy a car, so being comfortable with your sales expert is incredibly important. When arriving at the dealership do not hesitate to be open and transparent with the sales associate, and do not be alarmed if they approach you, we are here to help! Navigating through the information and problem solving will be far more efficient when both parties communicate effectively.
When a customer buys from a competitor, instead of myself, I always take responsibility for not clearly showing the value in my deal, and my dealership. Sometimes I don't ask the correct question, or I don't completely solve the problem, however in most circumstances I could have at least saved the customer time, and helped them find the ideal vehicle, If I had known their true motivation for the visit.
So next time you call into a dealership, be a smart educated savvy consumer and know your information, know what problem you want to solve, and be committed. Also work with the salesman, not against. Working together brings a much better chance of finding the right vehicle, and I ensure you, this approach will save you time and $$$
Until Next Time, Keep Your Rubber on the Road!!
B.W. Alex Gillis
Sales Associate Southside Dodge
403 348 3776
Celebrate National Small Business Week October 16-20, 2023!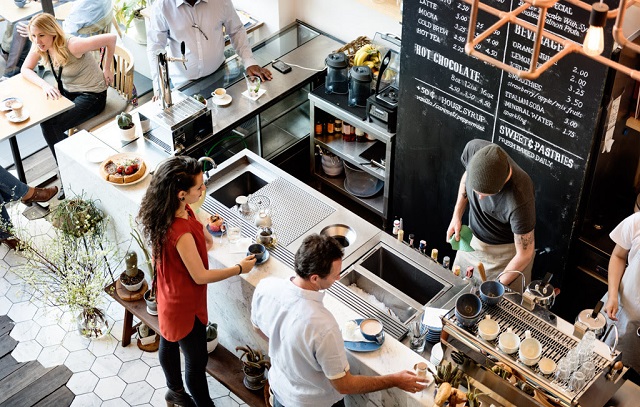 From Community Futures Central Alberta
National Small Business Week is an annual celebration of entrepreneurship that has been celebrated for over 40 years.

Did you know:
Canada has over 1 million small businesses currently in operation!
For statistical purposes, a small business has between 1-99 employees, but most have less than 10.
These small businesses employ over 8 million Canadians.
By comparison, only 2.5 million Canadians are employed in medium sized businesses (100-500 employees).
In 2019, Canadian small businesses contributed 36.7% of our gross domestic product (GDP).
*Statistics taken from Statistics Canada – Innovation, Science and Economic Development website.
Time is running out to apply for the
Catalyst Incubator!
Calling local entrepreneurs! The Catalyst Incubator, funded through the Central Alberta Innovation Network (CARIN) and provided by Community Futures Central Alberta, is nearing its registration deadline.

Both Fall and Winter registration dates for this unique, cohort-based program helping to foster new ideas, make critical connections, and help start-up businesses are now open. The Catalyst Incubator is 100% FREE and focuses on supporting start-ups in manufacturing, agriculture, technology, energy innovation, and more.
Increase your business' online presence with free help from the Digital Service Squad
The Digital Service Squad (DSS) is designed to help small businesses take their businesses online. This program, a partnership between Business Link, Community Futures and Digital Main Street, will help small businesses in Alberta undergo digital transformations and adopt eCommerce practices. DSS is open to home-based or commercial small businesses registered in Alberta with less than 50 employees.
Digital Service Squads guides businesses through digital transformation. Small businesses can apply to participate in the program, free of charge.
Lending Spotlight: Flex Loans
In this edition of our Quarterly Update, we shine a spotlight on the Community Futures Central Alberta Flex Loan. Flex Loans are available to clients in all industries, including home-based and storefront. The loans can be used for equipment, inventory, renovations, marketing, working capital, etc.
According to CFCA Business Analyst Kelsey Krieger, "Flex loans offer our clients a lower interest rate and a lower barrier to entry to qualify for financial support for their small business or startup. This product allows clients to make near-term plans for purchasing needed equipment or doing important upgrades to their business."
• Qualification for unsecured (will still take GSA and personal guarantee) will be based on credit history and net worth.
CFCA introduces Tyler Harke as its new Community Economic Development Coordinator
Community Futures Central Alberta is pleased to welcome Tyler Harke as its newest staff member.
Tyler is a life-long Albertan who comes from a family of entrepreneurs. He is excited to serve in both the Community Economic Development role as well as part of the Digital Services Squad.
Tyler brings over 15 years of experience in marketing and communications roles and looks forward to playing a key role in helping small business thrive in this great region!
CFR Rodeo, live music, street dancing, art, theatre and more downtown celebrations..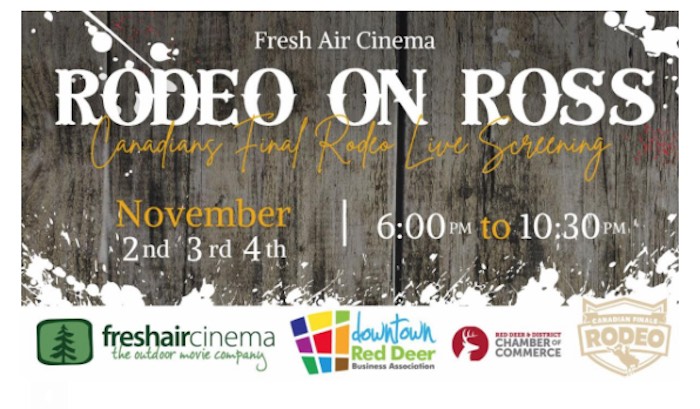 Live Music at The Velvet Olive
Mike Szabo at The Velvet Olive

October 26th @7:30

Join Mike Szabo on a journey of stories and songs he wrote and the covers that inspired him. Mike is promoting the release of his debut vinyl LP, Take My Heart 2020. Cover for the show is by donation and guests will be seated first come, first served.

Fish in a Birdcage at The Velvet Olive

October 28th @8:30

Dustan Townsend AKA "Fish in a Birdcage" is a young and passionate musical virtuoso. Townsend is originally from Red Deer, Alberta and is now on a two year long busking/street performing adventure around Europe with Spain being his next destination.
Family Street Dance October 29th
Grand Opening Celebration
October 29th
Yep, you heard that right! We're hosting a Grand Opening celebration for Red Deer's largest music store! When Long and McQuade bought the business in February of 2020, plans to renovate the store were made but had to be postponed. Fast forward to 2022, renovations are now finished and we would like to take this opportunity to celebrate the occasion with YOU, our amazing customers!
Come to the store on Oct. 29 for some awesome giveaway prizes, live music, and free food. Our BBQ will be fired up from 12 to 2 and we have live music scheduled from some excellent local musicians!
Trick or Treat Downtown Red Deer
October 31st
Trick or Treat October 31st-
12-4 pm
Trick or Treat with your little one at your favorite businesses and stop by the Ross Street Pation for a photobooth!
Contact Carbon + Oak for location information.
Rodeo on Ross
November 2nd, 3rd ,4th
Celebration 6 Years Arts & Culture
November 4th
A + Art Gallery & unique collections

Celebration 6 Years Exhibition

Details:

Opening Reception

Date: Friday, November 4th

Time: Noon to 4 pm

FREE Event
The Games of Love and Chance
November 10th to 27th
Prime stock Theater
@ Scott block theatre
November 10th to 27th.
Thursdays – Sundays 7 pm
PLUS 2 pm Matinees on Saturdays
Love must conquer clever disguises in this delightful comic masterpiece.

The Games of Love and Chance was originally written by Pierre de Marivaux at the height of opulence and extravagance during the reign of Louis XV in France. This playful and witty comedy has been newly translated and adapted by Artistic Director, Richard Beaune and this is it's world premiere! Indulge in an evening (or afternoon) of love, laughter and decadent silliness as Red Deer's only professional theatre company brings this sumptuous story of love and deception to life on stage.
Starpainter w/ Curtis Phagoo at The Velvet Olive
The Velvet olive

Starpainter is a folk rock band from Lethbridge, Alberta. They wear their influences on their sleeves, showcasing strong songwriting and an affinity for gently psychedelic alt-country tones. The band has been growing a following on the strength of their debut full-length titled Bury Me By My Family (2020). Their imaginative, guitar-heavy live show is built on a foundation of prairie-born craftsmanship with a pop sensibility that defies their youth.
Follow along with our NEW mural map, to enjoy the amazing murals that Downtown Red Deer has to offer!
Looking for a paper copy? Head to the Downtown Business Association office.
120, 5009 50 Ave.