How to Entertain Yourself (7 ways) on Slow Boring Days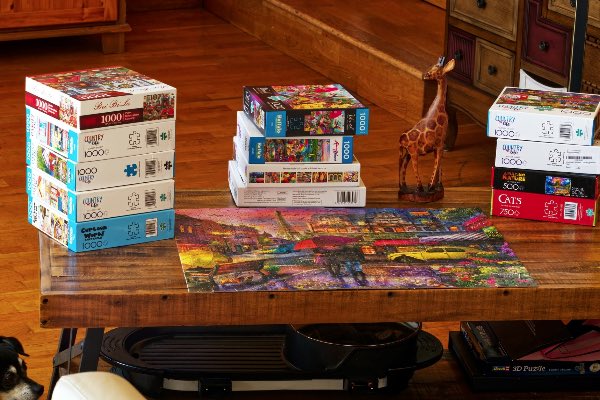 Every now and then we are bound to get bored. Maybe the game you're currently playing is not keeping you occupied, maybe you have finished all your work and simply don't know what to do for the rest of the day. Boredom sometimes feels like there is no escape and no choice but to sit and stare at the wall.
Luckily, there are ways to put an end to it, you just have to get a little creative.
Watch a New Reality TV Show
Reality TV can be really entertaining at times, and it can help you forget that you've ever been bored. Maybe start watching a new cooking show, like Top Chef, or Nailed It! Those cooking competitions can be really fun and tense; especially Nailed It! because those cakes can turn out hilariously disastrous. Or if you want more drama, you can always tune in to Real Housewives or even check the new Netflix show The Circle.
Read Something
You probably already have a shelf filled with books that you bought but haven't found the time to read them. Boredom seems like a perfect time to jump on those books and enjoy some fantasy worlds.
However, if you are not into books, but are a fan of some scientific stuff, maybe a good essay online or even good research can be fun. Or, maybe, get a comic book or two and enjoy superheroes, antiheroes and villains, and their adventures.
Puzzles
Jigsaw puzzles can be both frustrating and super fun. But they are certainly a way to kill time and not feel bored anymore.
You probably have had a few boxes of puzzles lying around since some of your birthdays, and now it might be a good time to open them and start puzzling. If you are up to a challenge, you can get puzzles of more than 1000 pieces, but if that's too messy for you, some simpler and smaller ones will do the trick and relieve you of your boredom.
Play Online Games
Another great way to end hours of boredom is playing online games. Why online games? Well because there you have a chance to meet some new people, talk to someone and the game variety is simply bigger. Plus, they can often be played on your browser instead of waiting hours to download and install something.
You can even try some online casino games and test your luck and skills – you can go for popular slots like Book of Dead, or Gates of Olympus, or even try out live games. Whatever you want to indulge in, a good Canadian option is SuperSeven. Just make sure to read the rules, and you are ready to play.
Make Some Art
If you are one of those creative people, when boredom strikes, doing something creative might help you forget about it and have some fun.
You can take your sketchbook and start sketching your environment, grab some paint and paint a nice picture of people you love, plants, landscapes, etc, or grab crafting materials and start making things, like decorative boxes or small presents. Even something as simple as coloring in a coloring book will spark your creativity and help you spend at least an hour doing something fun and creative. Creativity is something you should nurture and cherish, as it can greatly help you enjoy life more often.
Bake Something Nice
Spending some time baking something nice and new can help you spend some time having fun, and plus, you can surprise your loved ones. Even if you are not good at baking, this is a good chance to get some practice and come up with tasty treats for your family or even bake a whole cake if you have the ingredients. It might surprise you how fun baking can be, and to make it more challenging if you wish, you set a timer and pretend you are in a bake off.
Declutter Your Home
Boredom can be a good motivator to do some work around the house. If you are not up to cleaning the entire house, you can start small, and re-organize and declutter a few rooms. Get rid of any built-up trash around the house, put your clothes away, wash some laundry, dishes, etc.
And if you are up to cleaning, you can start a deep clean and see where that gets you. What is more, you can rearrange furniture if the situation bothers you too much, add some decor, and even reorganize your wardrobe and get rid of all the old clothes that you don't want to wear anymore.
It is so easy to get bored on those slow days. Being bored is probably one of the most annoying things, but luckily there is always something fun to do. If you'd like to be more active you can always clean your house, get creative or bake, but if you are up for some more chill things, streaming services are filled with great content, as well as your bookshelf.
Why are Casinos so Popular in Canada?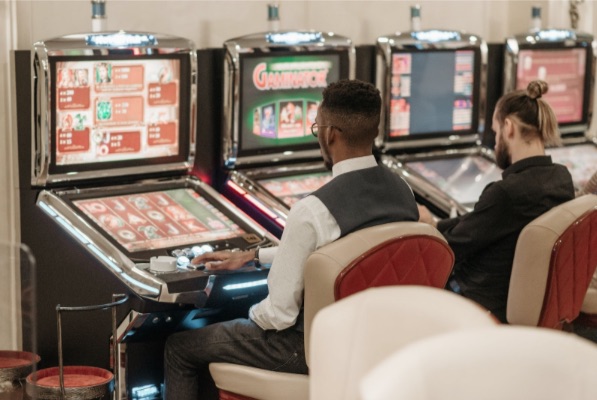 In 2018, the annual revenue per gambler in Canada was $503. Why are Canadians gambling in such large numbers lately? Find out here.
The numbers show that Canadians make about $ 31 billion a year through gambling. This puts them at the top ten list of the countries that gamble the most in the world, partly due to the relaxed rules in the country. Though online gambling in Canada is not legal per se, offshore licensed casinos are allowed to offer their services. A few land-based casinos operate in the country with the blessings of the government.
Here are four reasons why Canadians gamble the way they do.
It is Safe
The US has made its stand in most states as far as online gambling goes – it is illegal, so most people know not to do it in the states they reside. Canada is different because it has not made this activity illegal. What is clear is that the government has not made steps to regulate it actively. That said, gamblers can count on the best online casinos in Canada to protect their money and personal information when they play at those sites. The Kahnawake Gaming Commission (KGC) ensures that each site that offers online gambling services follows a set of rules and guidelines.
Thanks to this licensing body that is also in charge of land-based casinos in Canada, you can expect your winnings to be honoured each time you play in the country. You want to ensure your preferred site is licensed and the games audited for fairness. The banking methods are also favourable to Canadian gamblers.
Relaxed Banking Methods
Canadians have PayPal, MasterCard, Visa cards, Entropay, and Neteller as banking methods when working with online casinos, and they are usually paid in the Canadian or US dollar. Both currencies are favourable, and the methods used are even better because they guarantee fast withdrawals. You also notice from the numbers mentioned above that residents must have good disposable incomes to spend at casinos. This makes it possible to gamble without risking addiction.
Easy Access to Online Casino Sites
The Canadian gambling scene has hundreds of online casinos that are licensed and safe to play at when you do your due diligence. Since online gaming is a grey area, players are not prohibited from accessing these sites as long as they are above 18 years old. Most of these sites offer games targeting the Canadian gambling industry, which is a plus for gamblers. The games you find here are mobile-compatible, which makes it easy to play from your mobile device at any time or place. Slots, table games, and poker tournaments are all available from mobile platforms, and this accessibility increases the number of gamblers in the country.
Earnings are not Taxed
Since online gaming is a grey area, it is not regulated well enough to be taxed. This means that all the real money players make from gambling is pocketed. The only way one pays tax on winnings is if they declared gambling income as their primary income. As long as this is the case in the country, the numbers will keep improving, and residents will keep making more from this form of entertainment. Apart from the usual gambling activities from land-based and online casinos, Canadians enjoy horse racing and sports betting, which the government regulates.
Conclusion
Even with so many Canadians gambling today, it has not been declared a national disaster or a reason to panic yet. Though at least 75% of the country's residents have gambled at one point in their lives, they do it responsibly to prevent addiction. The rewards from all forms of gambling are quite enticing, but they are better when you play responsibly. Many Canadians seem to have mastered this.
How To Enjoy Online Gaming Without Worrying About Security?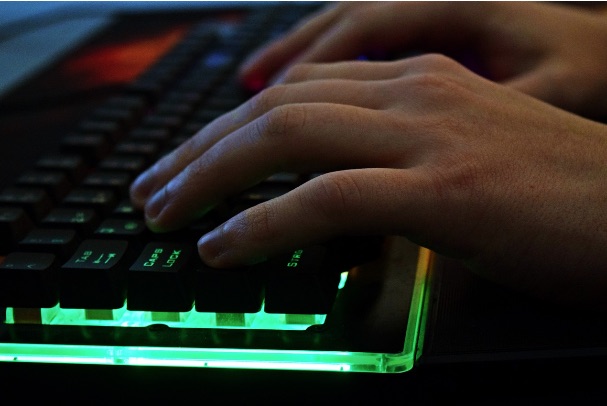 Online players from across the world are enjoying the growing number of gaming platforms that they can access within just a few clicks. With each passing day, the Internet community gets another operator worth exploring due to its incredible welcome bonuses and selection of games.
However, many online dwellers bump into fraudulent websites from time to time. So, we need to ask the question – Can players do something to protect themselves while playing games online?
Since many players are holding back from exploring new platforms in fear of being scammed, we'll take a look at some things that they can do to stop worrying about their security while playing online games.
Do A Background Check Of The New Website
Even though you might think there is nothing that you can do to see if the gaming website can be trusted or not, this simply isn't true. For example, if you want to explore a new online casino platform, there are several things that you can do. Firstly, you can see if the operator in question has a gambling license. Every casino operator that is reliable will have a gambling license such as the UKGC license, Malta Gambling Lisencese, or others. Moreover, players can read online reviews from specialized websites to see what professional reviews and other users think about that online casino. Players can visit Play Safe Gambling Canada after it launches or other similar sites to see what are the safest online casinos that are currently on the market. Additionally, other clues that can tell you if you have chosen the right gambling website are a great number of available games, safe payment options, and a number of different bonus promotions for new and existing users.
Protect Yourself From Phishing
Phishing has been a major problem, not only for gamers but for big companies too. A phishing attack includes a fraudulent action in order to collect your personal data and later use it for personal gain. Most phishing attacks are conducted via email. Moreover, the one who's behind the attack will send an email presenting itself as a big-name company looking for your personal information like user name and password. Online players can receive an email claiming that it's the website where they play online games, claiming that they can get a special bonus if they provide the needed information. People who open this email and provide the information that the hacker asked of them, are at risk of being locked out of their own accounts.
The solution to this problem is really easy. All you need to do is to remember that no trustworthy company would ask for your email or password to give you a reward. Additionally, if the email contains a link, you should also avoid clicking on it. Lastly, if the offer seems appealing and you are not sure if you\re dealing with phishing or not, you can always contact the website's customer support and ask them if the email came from them or not.
Be Aware of Viruses
One of the oldest ways that hackers conduct cyber-attacks is by using viruses, Trojans, and worms. Even though malware of this kind has been present in the virtual world, there are still many people who are not familiar with how these things work so they fall into the trap that can cost them their PC, laptop, or another device. Moreover, there are viruses that were specially designed to attack online players, such as Steam Stealer.
The first thing that you can do to protect yourself from these viruses is to install an antimalware program on your mobile device or PC. There are many antimalware programs that you can install, however, you should make sure to always download the program from their official website.
Don't Be A Victim Of Password Cracking
Using a unique and hard-to-guess password is crucial when it comes to protecting your gaming account. Another way that hackers use to attack your gaming account is simple password cracking. They use a program that is based on a trial-and-error method to hack into your account. Putting it simply, the program tries different combinations until it finds the right one. So, you should avoid passwords like 1234567, password1, or the one that includes your first or last
name combined with a number.
Therefore, make sure that you have a strong password or use a password generator. Moreover, if the website in question has a two-step authentication you can activate this option, so as to have another layer of security on your gaming account.
Avoid Using Public Wi-Fi When Gaming
Public Wi-Fi can be great for playing your favorite games when you are away from home. But you must keep in mind that this is an open network that you are sharing with plenty of strangers who can easily track the traffic on your phone if they have the skills. So, the simplest solution would be to avoid logging into your gaming account while you are using public wi-fi altogether.