How an Occupied Twitter Ruined Countless Lives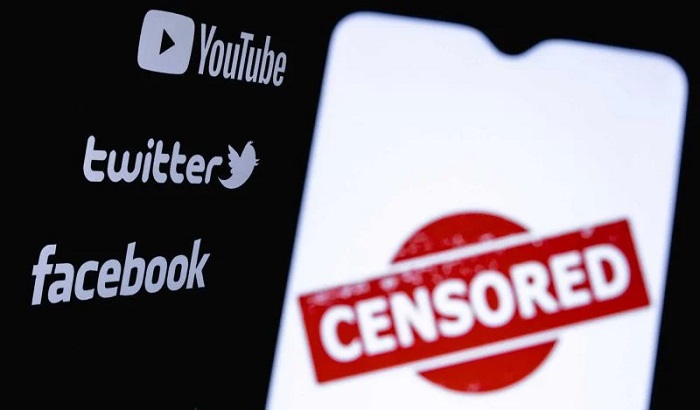 BY
JEFFREY A. TUCKER
From the beginning of the Covid panic, it felt that something was very wrong. Never had a pandemic, much less a seasonal pathogenic wave, been treated as a quasi-military emergency requiring the upending of all freedoms and rights.
What made it more bizarre was how alone those of us who objected felt until very recently when Elon Musk finally bought the platform Twitter, fired all the embedded federal agents, and has started to release the files.
As Elon said, every conspiracy theory about Twitter was true and then some. And what applies at Twitter pertains equally to Google, Facebook, LinkedIn, and all platforms associated with those companies (YouTube, Instagram, Messenger, WhatsApp).
The proof is all there. These platforms colluded with the federal government's administrative arm to craft a particular Covid narrative, throttling and censoring dissidents and boosting any credentialled expert who was willing to toe the line.
At this point, it is wise to trust no one and nothing but those who fought against this nonsense. As the crisis began, I was blessed with an unusually large reach on most platforms. But I sat by and watched it dwindle to nothingness as the months went on. Yes, I had posts pulled but I was never banned. It's just that my channels of communication shrunk dramatically by the months and weeks.
This was tragic for me simply because I watched the population gradually fall into a medieval-style disease panic that tore families apart, kept loved ones from traveling, wrecked businesses and churches, and even violated the sanctity of the homes. This "invisible enemy" about which everyone in government was going on about shredded the whole social fabric.
I had been writing about pandemics and interventions for 16 years, warning repeatedly that this was possible. Knowing about this history, and having a platform to speak, I felt a very strong moral obligation to share my knowledge if only to make some contribution to calm people down and perhaps relax some of the impositions on liberty. But at that very moment, my voice was nearly silenced. And I was hardly alone. Hundreds and thousands of others were in the same position but we had a very difficult time even finding each other.
There was one exception early on. I wrote a piece on Woodstock and the 1968-69 flu season. A fact-checker rated it as true and the Facebook algorithms really screwed up. Facebook pushed it out for about two weeks before someone figured out what was happening and then throttled it back heavily. Or perhaps there was one employee there who made it so. I really do not know. In the meantime, this one article garnered millions of views and shares.
It was my first experience with the astounding power of these venues to shape the public mind. People innocently use all these tools without the slightest understanding that there is a reason why they are seeing what they are seeing. Every word or picture you see on your apps is there for a reason, a choice of this or that, and the driving force here is what powerful people what you to see and not see.
We know now that the stream of information is carefully curated by algorithms and human intervention, not to fit with your interests as they once claimed, but to fit with regime interests.
In other words, what people used to say about the CCP role in the management of TikTok applies fully in the US today with all the main tech companies. And please keep in mind, we only know this because of the dump of Twitter files. All of this is still happening at Google, Meta, and LinkedIn. The latter removes posts by Brownstone often. And the rest throttle our reach.
This has been going on for years, but Covid intensified it all. Even from the beginning, something was very off. For example, on March 19 – the day after the Fauci/Birx/Trump press conference and the day before CISA seized control of all labor markets – an obscure digital education entrepreneur named Thomas Pueyo came out with an implausibly documented and comprehensively argued piece called The Hammer and the Dance.
It was an elaborate argument for locking down to flatten the curve, complete with fancy graphs and pseudo-scientific blather of every sort. The author was essentially unknown but within 24 hours, the piece was garnering many millions of shares and being spread everywhere by all the big tech platforms, as if it were some kind of canonical treatise. I doubt seriously that he wrote it – no way in one day; it had to be planned for weeks – but rather that he volunteered his name to be attached to it. It became the most important framing of the lockdown that appeared that month.
Watching that one preposterous article take over so aggressively, even as dissidents' writings slipped into nothingness, including my own, was quite a bit of digital magic to behold. But we know now it was not magic. It was a policy. It was an intention. It was a propaganda ploy. Again, we must understand that this is still going on right now, with the only real exception among the larger players being Twitter.
There is one solace. We know now that we were not all going crazy. It was all deliberate. Matt Taibbi puts it well:
Sometime in the last decade, many people — I was one — began to feel robbed of their sense of normalcy by something we couldn't define. Increasingly glued to our phones, we saw that the version of the world that was spat out at us from them seemed distorted. The public's reactions to various news events seemed off-kilter, being either way too intense, not intense enough, or simply unbelievable. You'd read that seemingly everyone in the world was in agreement that a certain thing was true, except it seemed ridiculous to you, which put you in an awkward place with friends, family, others. Should you say something? Are you the crazy one?

I can't have been the only person to have struggled psychologically during this time. This is why these Twitter files have been such a balm. This is the reality they stole from us! It's repulsive, horrifying, and dystopian, a gruesome history of a world run by anti-people, but I'll take it any day over the vile and insulting facsimile of truth they've been selling. Personally, once I saw that these lurid files could be used as a road map back to something like reality — I wasn't sure until this week — I relaxed for the first time in probably seven or eight years.
So far, thanks to the great work of David Zweig, who has somehow managed to elude the censors all along (he was in attendance at the original Great Barrington Declaration event, god bless him), we have a better accounting of what happened. Names we all recognize as friends are listed, including Martin Kulldorff and Andrew Bostom, but there are thousands more. There is no question in my mind that my own accounts were targeted.
This is about much more than free speech and the operation of media channels without government intervention. The Covid controls utterly smashed American liberty and social functioning, resulting in mass suffering, educational losses, shattered communities, and a precipitous collapse in public health that has shaved off years in life expectancy and caused an explosion of excess deaths.
It might have been stopped or at least lessened in duration with some open discussion. This is not just of interest to tech and legal geeks. The closing down of opinion and debate resulted in unspeakable human carnage. And even as I write, the largest sources of the mainstream media are still refusing to report on this.
Ask yourself: why might this be? I think we all know the answer.
As a final note, I can assure you that this is only the beginning. The full story ropes in the whole of the administrative state, FTX, huge nonprofit organizations, and many back channels of power, money, and truly evil collaboration. We may never get the full story, and justice as always will be elusive, but we cannot let this moment in history slip by without as much accountability as we can provide.
Discovery Is the Covid Regime's Greatest Fear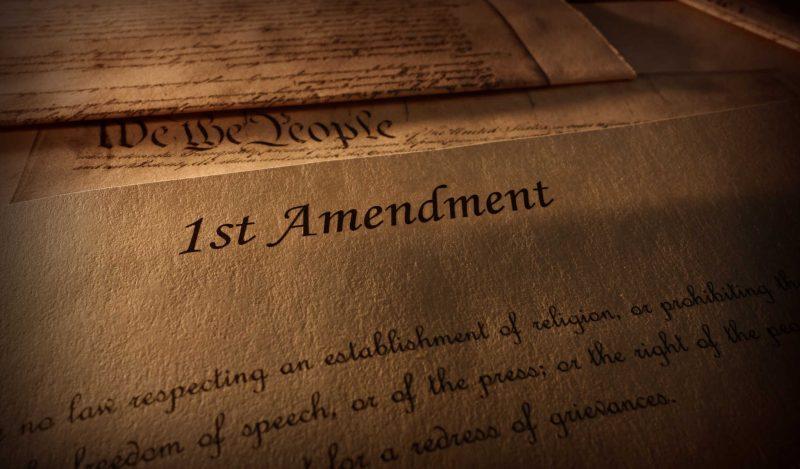 BY
BROWNSTONE INSTITUTE
The most recent batch of the "Twitter files" offers brief insight into the Covid regime's fear that the details behind their censorship and collusion will become public.
On Thursday, Alex Berenson posted a series of email correspondences between Twitter attorneys concerning his 2022 lawsuit against the company.
Last year, Berenson sued Twitter after the company issued him a "permanent ban" for his August 2021 tweet opposing vaccine mandates:
"It doesn't stop infection. Or transmission. Don't think of it as a vaccine. Think of it – at best – as a therapeutic with a limited window of efficacy and terrible side effect profile that must be dosed IN ADVANCE OF ILLNESS. And we want to mandate it? Insanity."
After a judge denied Twitter's motion to dismiss, the two sides reached a settlement agreement that reinstated Berenson's account and provided concrete evidence that government actors – including White House Covid Advisor Andy Slavitt – worked to censor criticism of Biden's Covid policies.
In the emails, Twitter's litigation team discusses the probability that they will lose the case.
"We believe our chances of success at the trial level are less than 50%," writes Micah Rubbo, Twitter's associate director for litigation. She then asks, "Are we willing to litigate and risk the potential public disclosure of *many* documents in order to prevent disclosure of some of them now?'"
Rubbo's comments reveal Twitter's primary motivation to settle the case. The company was not worried about monetary damages or regulatory fines; its concerns were entirely reputational. She focused on the risk of potential public disclosures, not the risk of losing the trial. Failure to reach a settlement jeopardized exposing the company's communications with government officials, law enforcement agencies, pharmaceutical companies, and other pro-censorship actors in the Covid regime.
Twitter did not settle with Berenson out of remorse for its actions or care for journalistic freedoms. It was a calculated decision designed to mitigate public relations backlash.
Berenson's reporting did not uncover the documents that the lawyers worried would become public, but the reaction indicates that any concessions would be better than discovery.
Now, Berenson has filed suit against President Biden, White House advisors, Pfizer CEO Albert Bourla, and Pfizer Board Member Scott Gottlieb for orchestrating a public-private censorship campaign against him.
In Berenson v. Biden: The Potential and Significance, we wrote:
The conspirators censored Berenson because he was inconvenient, not incorrect. Their ploy may backfire, however. Berenson v. Biden could unearth more information on the Covid era than his reporting would have ever uncovered.

Discovery and depositions from Pfizer and the White House would be the most valuable insight of the last three years – insight into the power structures that orchestrated lockdowns, censorship, forced vaccinations, school closures, economic upheaval, government overreach, and the merger of corporations with the state.
Berenson's latest reporting reinforces the potential backfire against the censors. They have jeopardized their regime by banning a tweet that would have been relatively inconsequential. Now, Berenson's suit threatens to uncover the inner workings of the censorship-industrial complex.
The revelations from Missouri v Biden (covered in a series here) are astonishing enough. They prove the existence of a vast, relentless, deliberate, communicative, and effective hegemon of control that impacts the news and information experience of every person connected to the Internet. It is still in full operation. The only real difference is that we know about it.
All indications are that the judicial system will favor a final and clean decision for free speech, even if that only comes at the hands of the Supreme Court at a much later date. That does not fix the continuing problem now and does not guarantee that government and business will not continue this in the future. But at least for now, there is some reason for hope that the Bill of Rights is not entirely dead.
The Plan: Lock You Down for 130 Days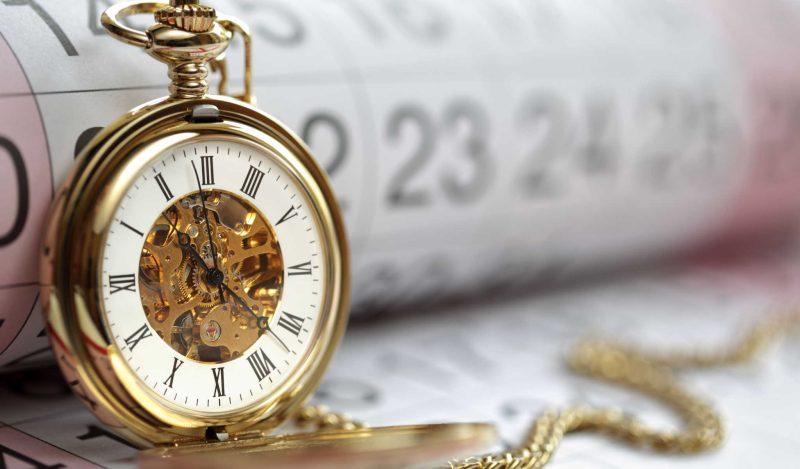 BY
JAYANTA BHATTACHARYA
What if the coronavirus pandemic was not a once-in-a-century event but the beginning of a new era of regular deadly respiratory viral pandemics? The Biden administration is already planning for this future. Last year, it unveiled a national strategy to develop pharmaceutical firms' capacity to create vaccines within 130 days of a pandemic emergency declaration.
The Biden plan enshrines former president Donald Trump's Operation Warp Speed as the model response for the next century of pandemics. Left unsaid is that, for the new pandemic plan to work as envisioned, it will require us to conduct dangerous gain-of-function research. It will also require cutting corners in the evaluation of the safety and efficacy of novel vaccines. And while the studies are underway, politicians will face tremendous pressure to impose draconian lockdowns to keep the population "safe."
In the case of COVID-19 vaccines, it took about a year for governments to deploy the jab at scale after scientists sequenced the virus. Scientists identified a vaccine target—fragments of the spike protein that the virus uses to access cells—by early January 2020, even before the WHO declared a worldwide pandemic.
This rapid response was only possible because some scientists already knew much about the novel virus. Despite heavy regulations limiting the work, the US National Institutes of Health had funded collaborations between the EcoHealth Alliance and the Wuhan Institute of Virology. They collected bat viruses from the wild, enhanced their function to study their potential, and designed vaccines before the viruses infected humans.
While there is controversy over whether this gain-of-function work is responsible for the COVID pandemic, there is no question this research is potentially dangerous. Even cautious scientists sometimes accidentally leak hazardous, highly infectious viruses into the surrounding community. In December 2021, for instance, the virus that causes COVID-19 accidentally leaked out of a laboratory in Taiwan, where scientists were researching the virus.
A promising vaccine target would be needed immediately after a disease outbreak for the Biden pandemic plan to work. For that to be possible, there will need to be permanent support for research enhancing the capacity of viruses to infect and kill humans. The possibility of a deadly laboratory leak will hang over humanity into perpetuity.
Furthermore, before any mass vaccination campaign, pharmaceutical firms must test the vaccines for safety. High-quality randomized, controlled studies are needed to make sure the vaccine works.
In 1954, Jonas Salk's group tested the vaccine in a million children before the polio mass vaccination campaign that effectively defanged the threat of polio to American children. Physicians need the results of these studies to provide accurate information to patients.
Operation Warp Speed cut red tape so that vaccine manufacturers could conduct these studies rapidly. The randomized trials cut some corners. For instance, the Pfizer and Moderna trials did not enroll enough people to determine whether the COVID vaccines reduce all-cause mortality.
Nor did they determine whether the vaccines stop disease transmission; a few months after the government deployed the vaccines, researchers found protection against infection was partial and short-lived. Each of these cut corners has since created policy controversies and uncertainty that better trials would have avoided. Because of the pressure to produce a vaccine within 130 days, President Biden's pandemic plan will likely force randomized trials on future vaccines to cut the same corners.
This policy effectively guarantees that lockdowns will return to the US in the event of a new pandemic. Though the lockdowns did not work to protect populations from getting or spreading COVID—after 2.5 years, nearly everyone in the US has had COVID—public health bureaucracies like the CDC have not repudiated the strategy.
Imagine the early days of the next pandemic, with public health and the media fomenting fear of a new pathogen. The impetus to close schools, businesses, churches, beaches, and parks will be irresistible, though the pitch will be "130 days until the vax" rather than "two weeks to flatten the curve."
When the vaccine finally arrives, the push to mass vaccinate for herd immunity will be enormous, even without evidence from the rushed trials that the vaccine provides long-lasting protection against disease transmission. This happened in 2021 with the COVID vaccine and would happen again amidst the pandemic panic. The government would push the vaccine even on populations at low risk from the novel pathogen. Mandates and discrimination against the unvaccinated would return, along with a fierce movement to resist them. The public's remaining trust in public health would shatter.
Rather than pursue this foolish policy, the Biden administration should adopt the traditional strategy for managing new respiratory-virus pandemics. This strategy involves quickly identifying high-risk groups and adopting creative strategies to protect them while not throwing the rest of society into panic.
The development of vaccines and treatments should be encouraged, but without imposing an artificial timeline that guarantees corners will be cut in evaluation. And most of all, lockdowns—a disaster for children, the poor, and the working class—should be excised from the public health toolkit forever.
A version of this piece appeared in Newsweek