House votes to block China from buying oil from US reserves
By Matthew Daly in Washington
WASHINGTON (AP) — The Republican-controlled House on Thursday voted to block oil from the country's emergency stockpile from going to China.
The bill, one of the first introduced by the new GOP majority, would prohibit the Energy Department from selling oil from the Strategic Petroleum Reserve to companies owned or influenced by the Chinese Communist Party. It passed easily, 331-97, with 113 Democrats joining unanimous Republicans in support.
Rep. Cathy McMorris, R-Wash., the new head of the House Energy and Commerce Committee, said the bill would help end what she called President Joe Biden's "abuse of our strategic reserves."
Biden withdrew 180 million barrels from the strategic reserve last year in a bid to halt rising gasoline prices amid production cuts by OPEC and a ban on Russian oil imports following Moscow's invasion of Ukraine. The monthslong sales brought the stockpile to its lowest level since the 1980s. The administration said last month it will start to replenish the reserve now that oil prices have gone down.
McMorris Rodgers accused Biden of using the reserve to "cover up his failed policies" that she said are driving up energy prices and inflation.
"Draining our strategic reserves for political purposes and selling it to China is a significant threat to our national and energy security. This must be stopped," McMorris Rodgers said.
The measure is the first in a series of GOP proposals aimed at "unleashing American energy production," McMorris Rodgers said as Republicans seek to boost U.S. production of oil, natural gas and other fossil fuels.
"There's more to come. This is just the beginning," she said.
Democrats, including former Energy and Commerce Chairman Frank Pallone of New Jersey, said Republicans were trying to fix a problem of their own making. China is among numerous potential adversaries that buy U.S. oil after the GOP-led Congress lifted an export ban in 2015.
"If Republicans were serious about addressing this issue, they would have brought forward a bill that banned all oil exports to China," Pallone said, adding that sales from the strategic reserve amounted to about 2% of U.S. oil sold to China last year.
"If we truly want to address China using American oil to build its reserves, let's actually take a serious look at that, rather than skirt around the issue because Republicans are scared of Big Oil's wrath," Pallone said.
The current process allows for crude oil sales from the strategic reserve to companies that make the highest offer, which includes U.S. subsidiaries of foreign oil companies, and they could then export that crude oil overseas. Last year, millions of barrels of oil from the U.S. reserves wound up being exported to China, including to a subsidiary of China's state-run oil company, Sinopec.
The Energy Department said in a statement Thursday that Biden "rightly authorized emergency use" of the strategic reserve, also known as the SPR, to address supply disruptions and "provide relief to American families and refineries when needed the most."
The Treasury Department estimates that release of oil from the emergency stockpile lowered prices at the pump by up to 40 cents per gallon. Gasoline prices, meanwhile, averaged about $3.27 per gallon on Thursday, down from just over $5 per gallon at their peak in June, according to the AAA auto club.
"By law we are required to select the highest value bid to ensure the best return for taxpayers, and since 2017 the vast majority of oil sold from the reserve is sold to American entities," the Energy Department said. Over the last five years, less than 3% of oil from the strategic reserve has gone to China, officials said.
The House bill now goes to the Democratic-controlled Senate. Sen. John Barrasso, R-Wyo., has introduced a similar measure.
Alberta landowners fear repeat of orphan well crisis as renewable energy booms
By Amanda Stephenson in Calgary
Once bitten, twice shy.
It's an old adage that explains why Jason Schneider, the elected reeve of Vulcan County, Alta., is jittery about the renewable energy boom under way in his province.
Like many in rural Alberta, Schneider is still smarting over the way municipalities were left holding the bag when an oil price crash nearly a decade ago resulted in billions of dollars of unfunded liabilities left behind by bankrupt fossil fuel companies.
In Vulcan County alone, the landscape is littered with hundreds of wells with no owners that need to be cleaned up, and the municipality itself is owed more than $9 million in back taxes left unpaid by insolvent oil and gas firms.
So Schneider has a hard time looking at acre upon acre of massive wind turbines or solar panels without fearing a repeat of Alberta's orphan well crisis, or wondering who's going to fix everything if something goes wrong.
"These are large industrial developments, and the reclamation costs are going to be substantial," he said.
"We can see the warning signs, and we are being ignored."
Across rural Alberta, concerns are growing about the long-term implications of the province's renewable energy boom — the speed and scale of which has been nothing short of stunning.
A province that not that long ago was largely reliant on coal for electricity, Alberta is now home to more than 3,800 MW of wind and solar capacity, 1,350 of which came online in just the last 12 months. An additional 1,800 MW of capacity is currently under construction, putting the province on track to meet or exceed the target it set in 2016 to generate 30 per cent of its total electricity from renewable sources by 2030.
In Schneider's Vulcan County, which is home to both the country's largest solar farm and one of Western Canada's largest wind farms, renewable energy developments now account for more than 40 per cent of the local tax base, displacing oil and gas as the number one source of revenue for the local municipal government.
But while many in rural Alberta welcome the economic activity, and farmers and ranchers enjoy the extra income that playing host to solar panels or wind turbines can bring, others are sounding the alarm.
For example, the Rural Municipalities of Alberta recently passed a resolution calling on the provincial government to protect taxpayers from incurring costs associated with the potential decommissioning of renewable energy infrastructure.
Specifically, the association wants to see the government mandate the collection of securities for reclamation from developers before a project goes ahead. That way, municipalities won't be footing the bill if a developer becomes insolvent and walks away.
"What we've learned, and what Albertans have learned, is that the cheapest way to get out of reclamation is going bankrupt," said Paul McLauchlin, president of the Rural Municipalities of Alberta.
"Some of these solar installations are being installed by one company, sold to another company … I talked to a gentleman who's on his fifth owner, and his solar installation has been there maybe two years. So we're seeing small companies owning these, and whether they have the wherewithal for reclamation, that's really what's driving this conversation."
In Alberta, the Orphan Well Association is an industry-funded organization tasked with decommissioning old oil and gas infrastructure and returning the land to its prior state. (It's currently backlogged, in spite of a $200 million loan from the federal government. In 2020, the feds also provided $1 billion for well clean-up to active companies under Alberta's Site Rehabilitation Program.)
But there's no equivalent for the renewable energy industry, though renewable energy companies are required to provide an overview of how they plan to cover decommissioning and reclamation costs before they can receive the go-ahead for their project.
However, for a landowner, entering into a wind or solar lease is entirely voluntary. That's very different from oil and gas, where under Alberta law, property owners are not allowed to refuse companies seeking to develop the fossil fuels that lie under the surface of their land.
Evan Wilson, director of policy and government affairs for the Canadian Renewable Energy Association, said that because solar and wind leases remain private civil contracts between the developer and the landowner, the onus is on the landowner to ensure the inclusion of some kind of provision to mitigate risks associated with the project's end-of-life.
But he added many companies do offer landowners some form of reclamation commitment, either in the form of a letter of credit or bond.
"Landowners do have the ability to veto these projects being built on their land," Wilson said.
"So that puts a lot of pressure on our members to ensure that landowners do feel comfortable with the terms."
Sara Hastings-Simon, an expert in energy, innovation and climate policy at the University of Calgary's School of Public Policy, said it's understandable that municipalities have concerns.
However, she said it's odd that there's a push to enforce new regulations for the renewable sector, when the scope of the orphan well problem shows the oil and gas regulatory system could also use an overhaul.
According to the Alberta Energy Regulator, there are more than 83,000 inactive oil and gas wells in the province currently, and close to 90,000 more that have been sealed and taken out of service, but not yet fully remediated.
A report released last year by the Parliamentary Budget Officer estimated that the cost of orphan well clean-up in Canada will reach $1.1 billion by 2025.
"Obviously we need to make sure that all of our industrial development is done in a way that doesn't offload costs to the public," Hastings-Simon said.
"But it would make a lot of sense for the province to look at energy development holistically, rather than just picking the one that right now perhaps has more growth."
This report by The Canadian Press was first published Jan. 29, 2023.
Canada remains on the sidelines as global competitors double down on energy projects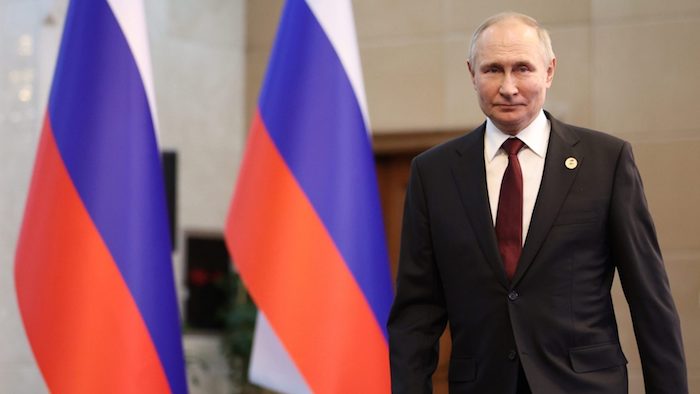 From the Taliban to Russia, billions in oil and gas investment underway around the world
As Canada's oil and gas industry faces the uncertainty of a looming emissions cap and a "Just Transition," billions of dollars of investment is underway in other countries to grow oil and gas supply for the future.
Here's just a handful of examples.
Afghanistan – Amu Darya basin
US$690 million
Xinjiang Central Asia Petroleum and Gas Co.
In January, Chinese state-owned Xinjiang Central Asia Petroleum and Gas Co. signed a deal with the Taliban-controlled Afghanistan government to invest nearly US$700 million over four years on oil development in the country's north.
The 25-year contract also involves building Afghanistan's first oil refinery.
The Taliban militant group returned to power in Afghanistan after the withdrawal of U.S. forces in 2021. Its ownership share of the oil project will gradually rise to 75 per cent, according to spokesman Zabihullah Mujahid.
The Taliban maintains close ties with the terrorist group al-Qaeda, according to the Council on Foreign Relations (CFR). Since resuming its rule in Afghanistan, authorities have resumed public floggings and executions, violently cracked down on protesters and activists, "obliterated" women's rights, and "enforced prohibitions on behavior deemed un-Islamic," the CFR says.
Brazil – Santos Basin
TotalEnergies
US$1 billion
France-based TotalEnergies announced in January it will go ahead with a US$1 billion expansion of oil production offshore Brazil.
The development is located about 300 kilometres off the coast in the Santos Basin. TotalEnergies, which has operated in Brazil for more than 40 years, is 45 per cent owner along with partners Shell, Repsol and Sinopec.
The project will consist of three new deepwater wells connected to an existing floating production and storage vessel. It is expected to increase production to 60,000 barrels per day in 2025, up from about 35,000 barrels per day today.
Norway – Norwegian Continental Shelf
Aker BP
US$29 billion
Oslo, Norway-based Aker BP and its partners filed formal plans in December for four offshore oil and gas projects on the Norwegian Continental Shelf.
A total investment of nearly US$30 billion, the developments are expected to increase Aker BP's oil and gas production to around 525,000 barrels per day in 2028, compared to 400,000 in 2022.
The company's strategy is to meet the world's growing need for energy while simultaneously contributing to reducing emissions, said CEO Karl Johnny Hersvik.
The projects are enabled by a 2020 government stimulus package that "allowed oil companies to embark upon new commitments," he said.
Qatar – North Field East LNG expansion
Qatar Energy
US$29 billion
One of the world's largest LNG exporters is expanding its capacity with the largest LNG project ever built.
State-owned QatarEnergy's US$29 billion North Field East Expansion will increase the country's LNG export capacity to 110 million tonnes per year, from 77 million tonnes per year. Startup is expected in late 2024.
A planned second phase of the project will further increase capacity to 126 million tonnes per year. QatarEnergy's partners include Shell, TotalEnergies, Exxon Mobil, ConocoPhillips and Eni.
World LNG demand reached a record 409 million tonnes in 2022, according to data provider Revintiv. It's expected to rise to over 700 million tonnes by 2040, according to Shell's most recent industry outlook.
Russia – Vostok Oil
Rosneft
US$170 billion
Despite the war in Ukraine and wide-ranging energy sanctions, Russian state-owned oil company Rosneft says work continues to advance on schedule for the massive Vostok oil project.
The US$170 billion project will use the Northern Sea Route to export about 600,000 barrels per day by 2024. Production is expected to increase to two million barrels per day after the second phase.
Rosneft reports that as of mid-2022, more than 1,000 units of special construction equipment are in operation, as well as seven new Russian arctic class drilling rigs, with another five on the way. Over 4,000 people and 2,000 vehicles have been mobilized.
"This means that the project lives and develops as planned, the inevitable difficulties are being overcome, but we have full confidence that all the tasks will be completed," Rosneft CEO Igor Sechin said.
"In the context of decreasing investment in the oil and gas sector, Vostok Oil is the only project in the world capable to provide a stabilizing effect on the hydrocarbon markets."
From the Canadian Energy Centre Ltd.